Wedding Articles & Ideas
If you are planning a wedding and are looking for ideas, inspiration, trends or information this blog is for you! Subscribe to our newsletter to be kept up-to-date when we publish new blogs or check back soon.
Displaying 85 - 91 of 91 blogs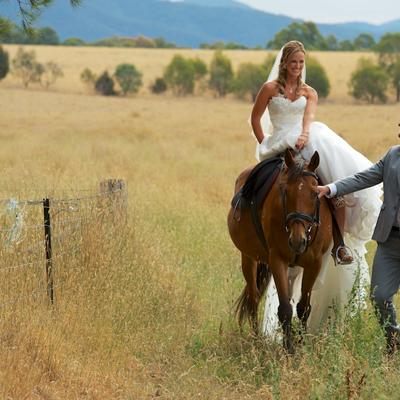 5 Jul 2013
For their Tuggeranong country wedding Carly insisted on her noble stead, Tyson, being a part of the ceremony. Thinking a...
Pages