Sydney Wedding Catering & Ceremony Catering Services
A large portion of your wedding day budget will be dedicated to the food and beverages served at your reception. Having the right quantity and quality of food and drinks can really influence your big day, so it's important to ensure your wedding catering is organised well by experienced wedding providers who understand your requirements.
The team at Your Local Wedding Guide have compiled a list of Sydney's Wedding Catering suppliers in our directory below to help you choose from the best.
Displaying 1 - 1 of 1 listings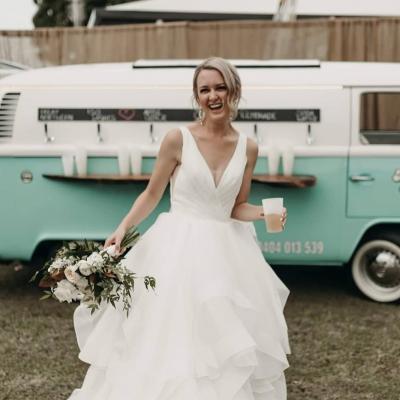 Create an Outdoor, Vintage, Rustic, Unique & Unforgettable Self-Pour Bar Experience!
Service Area: Sydney