Toowoomba Wedding Catering & Ceremony Catering Services
Your first meal as husband and wife will be shared at your wedding reception with your closest friends and family. You want to ensure your guests are treated to a delicious reception dinner (or lunch, or even breakfast), so finding the right wedding caterer to look after the whole thing for you is important. 
The Toowoomba wedding catering services in our directory below can help you with menus, guest numbers, kids meals and special dietary considerations for your wedding guests. All you'll need to do is make an appointment and start taste testing your way to the right catering business for your wedding day.
Displaying 1 - 1 of 1 listings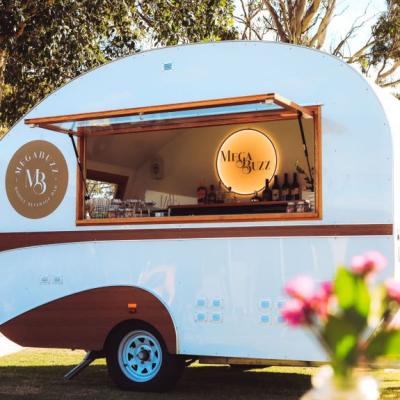 We're not just a van - We're a vibe - MegaBuzz Mobile Bar can't wait to be part of your special day
Service Area: Brisbane, Gold Coast, South East Queensland, Sunshine Coast, Toowoomba