Jemma & Matt: Plus One
Published 28th August 2013 in ALL Categories, Real Life Wedding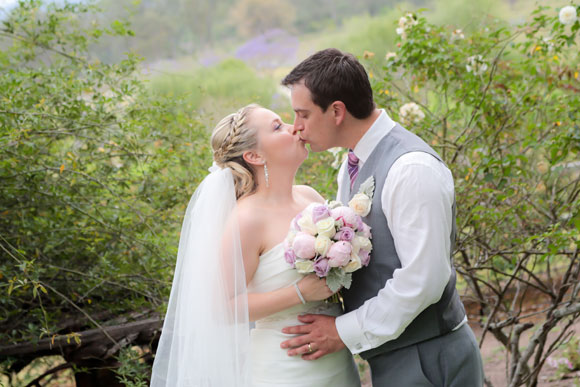 Jemma Royes met her husband Matt Brown seven years ago at a wedding – she was a bridesmaid and Matt was a groomsmen. Little did they know they would soon be planning their own wedding, which all began when Jemma won the major prize at the January 2012 Brisbane Bridal Expo.
In July 2011 Matt proposed during a weekend away at the Gold Coast. After some initial planning, Jemma decided to attend the Brisbane Bridal Expo with one of her bridesmaids where she entered into one of the Expo's major prizes, valued at over $3,500. At first I didnt believe them when I got the phonecall - I was in total shock that I had won anything!" said Jemma.  
Winning the prize helped the couple cut some expenses out of plannning their wedding, and allowed them to have some extras that initailly they thought they couldn't afford. "We were able to use the Brides by the Bay voucher for the bridesmaids dresses and the Spurling voucher for the groom and groomsmen which helped keep the cost down for the wedding party. The Studio Metro engagment shoot and the Lolly Buffet from Creativity Bespoke were just an added bonus." 
"The service I received from the suppliers were fantastic. Carol from Creatively Bespoke was fantastic and spent a lot of time understanding what it was that we wanted and Spurling at Underwood made sure all the Groomsmen looked fantastic."Jemma and Matt married on the 17th of November 2012, and according to Jemma, the entire day was absolutely perfect. 
Aside from the great prizes to be won and special offers available, Bridal Expos are the best way to begin planning your wedding. The Brisbane Bridal Expo provides couples with a great opportunity to meet with a variety of companies, so they can find the right team for their special day.