Brisbane Wedding Cars & Bridal Transport
Your wedding car has to do two things, get you to the wedding, and make sure you arrive in style. There is the perfect type of bridal transport to suit everyone, from the sports car obsessed groom to the fairytale princess bride; heart set on a horse and carriage. And if your ceremony and reception are some distance apart, you can even arrange wedding transport for your guests. Find all your means of transit in our Brisbane wedding transport directory. 
Displaying 1 - 2 of 2 listings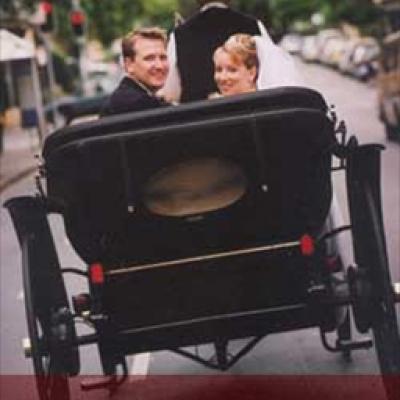 One of the timeless traditions is the horse drawn carriage. Imagine the sound of the hooves.... clip clop, clip clop.
Service Area: Brisbane