Bohemian Beauty - Boho Wedding Ideas
Published 28th August 2013 in ALL Categories, Styling, Themes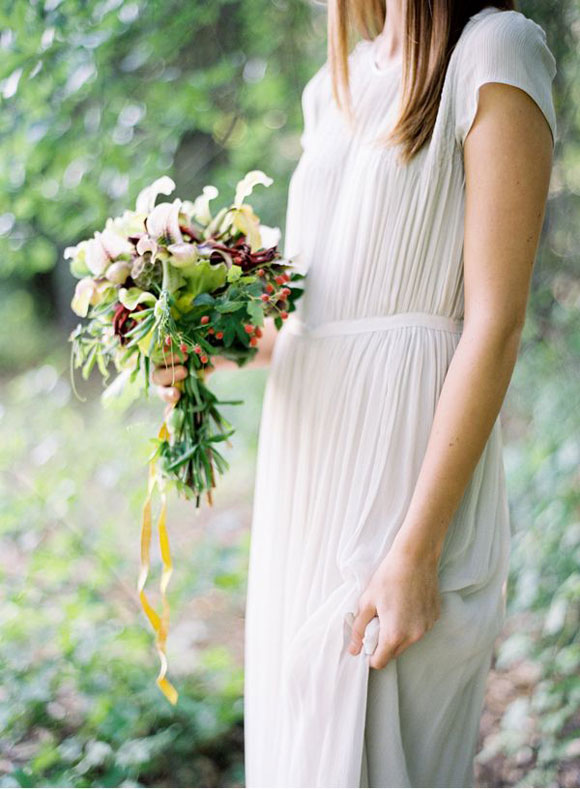 Artistic, relaxed and a little bit wild, the boho trend embraces the best of soft romantic styling and bold colour. Bright, cheery and full of pretty little personalised details, 'bohemian beauty' is perfect for those dreaming of an intimate outdoor celebration.
 
Dress
The key to a boho bride is soft fabrics - think lace, chiffon and organza. Sleeves and romantic drapes are signature styles of this look. For the boys, opt for a tan or grey suit and forget the jacket.
Hair
Soft hair styles that frame the face complement the flowing boho gown. Loose waves, fishtail braids and sweeping up-dos are perfect styles for the bohemian beauty. Remember to accessorise. Delicate fairy-like floral crowns and jewelled headbands pull the look together. 
Styling
The bohemian beauty style is all about creating the right blend of romantic and eclectic. Pair wild floral arrangements with delicate tea light candles, neutral tones and mismatched personal elements such as books, photo frames and vases. The style lends itself well to beach, garden or country weddings, so get inspired by your surrounds and include elements of nature into your decor. Branches, leaves, shells, sand, hay bales - there are no rules!