Canberra Wedding Cars & Bridal Transport
Your wedding car has to do two things, get you to the wedding, and make sure you get there in style. There is a wedding transport option to suit everyone, from the sports cars to horse and carriage. And if your ceremony and reception are some distance apart, you can organise to transport your guests too. That way no one will be missing when you make your grand entrance as husband and wife! Take a look through our wedding & bridal transport companies in Canberra.
Displaying 1 - 1 of 1 listings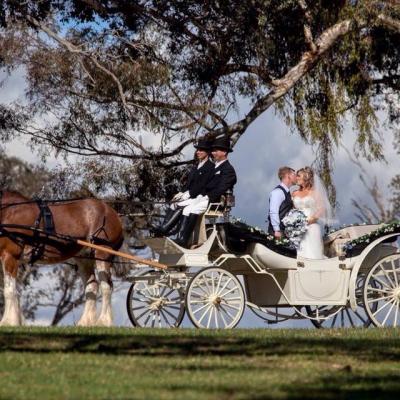 Romantic, timeless, exciting, breathtaking.…. There isn't much that can compare to arriving at your wedding in a beautiful horse drawn carriage.
Service Area: Canberra