Trend: Signature Drink
Published 28th August 2013 in ALL Categories, Trend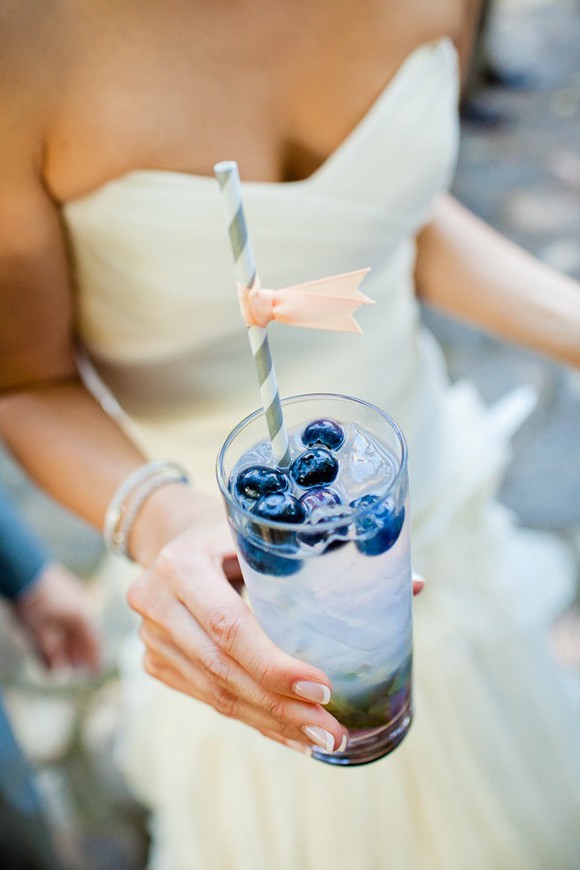 Add a dash of personality to your wedding cocktail hour with a signature drink! Enjoy creating your drink together and sharing it with the people you love.
The signature drink is not only a delicious and fun addition to your menu but also a great way to further personalize your day. Whether it's your favourite drink, a beverage that carries on the theme or a blend concocted by the bride and groom, a signature drink will wow your guests and add those all important thoughtful finishing touches to your reception.
TIPS FOR CREATING YOUR SIGNITURE DRINK
1) Taste – While you can't please everyone, aim for something that goes down smoothly. The signature drink is usually served alongside wine, beer and non-alcoholic drinks to cater for other tastes.
2) Colours – Theme your drink to your colour scheme through your choice in glassware, garnishes, coloured sugars, stirrers and signage.
3) Meaning – Make sure your beverage means something. Perhaps it was the drink you shared on your first date? Get creative and name your drink and provide guests with a story behind your 'love potion'.
4) Hire a professional. Shaking cocktails isn't as easy as it looks. Team up with your bartender – they will be able to advise you on what works and what doesn't… 
5) Presentation – Will you serve your drinks at a DIY cocktail bar or have servers with silver trays? If you opt for the DIY bar, be sure to keep it simple.