Top 10 Hens Night Ideas for 2020
Published 1st April 2020 in Hen's Night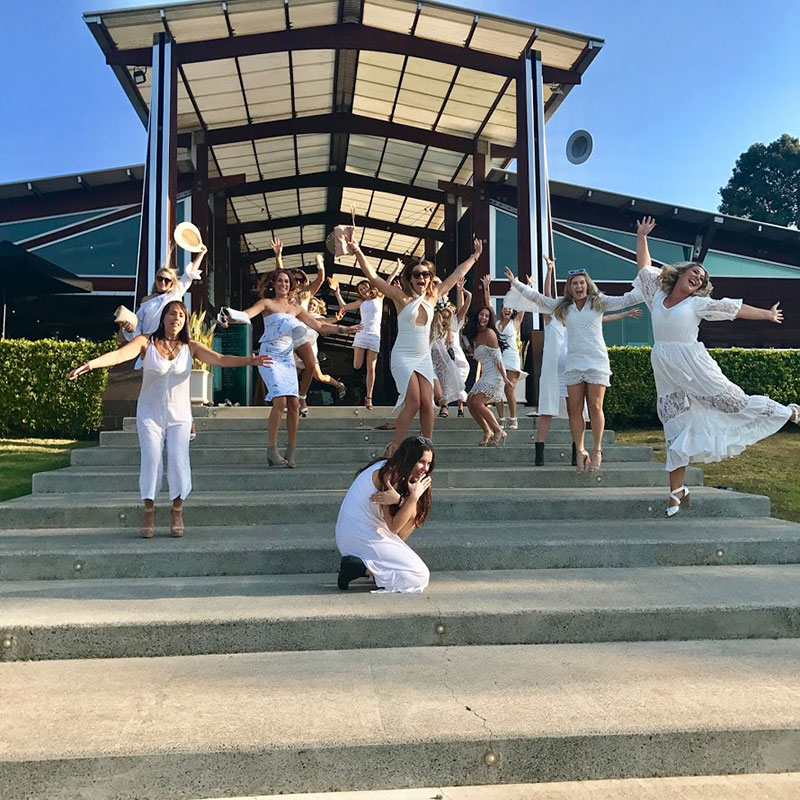 Image supplied by Pineapple Tours
Ok, so you have been tasked with organising the best hens party ever? No pressure right?
Well, one of the crucial things to ascertain when planning the perfect bridal bachelorette party is to get an idea of the bride's ultimate vision. It's all good organising some elaborate girls gone wild party, only to find out later your bride wanted a chill, get back to nature, quiet picnic with her girls - that would be disappointing all around!
We realise that given you are a part of her bridal crew, you would have some idea about her taste. But trust us, asking the question will help you organise the right theme for your hens party without leading to any epic fails. You never know if that classy, meek and mild friend of yours has actually always dreamed of a girls gone wild theme on her last night of singledom – unless you ask...
So to appeal to every type of bride, we have created a list of some of the top ideas for organising and hosting everything from a classy hens party to a night of bachelorette party fun. Check out or top list of things to do on your upcoming hens night out.
Food & Wine Tours
If you're after a fun, classy day out with the girls that includes delicious food, door-to-door transport and wine tasting at some divine locations, then a wine and food tour might be just the thing for you.
With all the important elements such as food, beverages, transport and location taken care of, it frees you up to organise small fun elements that can make it as relaxed or glam as your bride-to-be. The added bonus is, this type of event also means that you can include the mother of the bride, mother in law and grandmothers if you wish.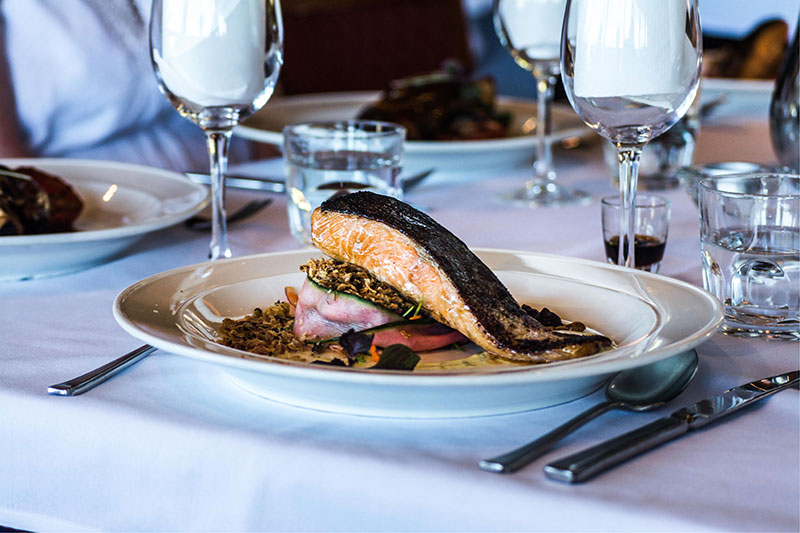 Image supplied by Pineapple Tours, Gold Coast
Cocktail Classes Hens Night
Who wouldn't love a night out with the girls to learn how to make cocktails like a pro? The added benefit of a cocktail making class is you get to taste and enjoy all your hard work. And who knows you might just find the right cocktail to serve at the wedding.
Many cocktail making establishments will also provide canapés so you can sit back and relax as you learn to shake and stir your own concoctions with an expert Mixologist.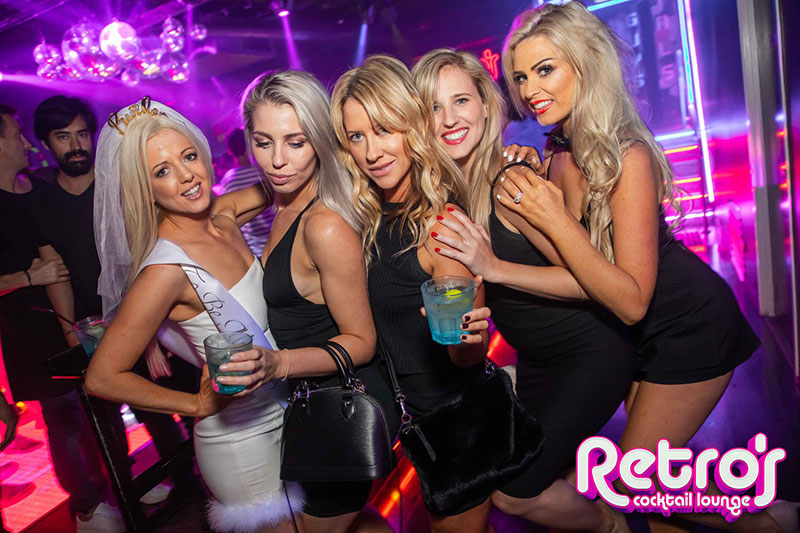 Image supplied by Retro's Cocktail Lounge
High Tea Hens Night
If you're after something a little bit more traditional and sophisticated, then pick a high tea for your hens day out. Think finger sandwiches, scones and jam, and a variety of cakes and patisseries served with tea, coffee or champagne. High teas are known for their beautiful feminine place settings, fine china and flowers - it's the type of event where every generation can be included in the celebration. It's also a great option for a Hens shower.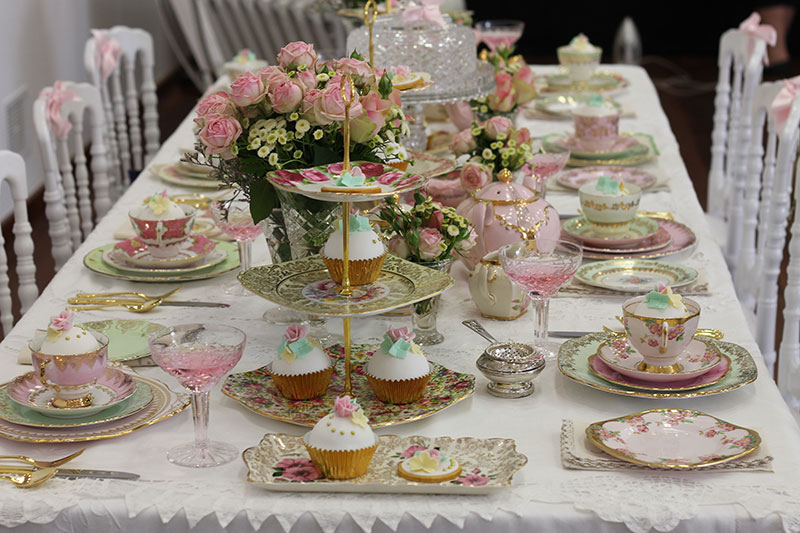 Mini Golf or Axe Throwing
For the more active sporty bride, mini golf or axe throwing might be your thing.
Gone are the days of standing around with a golf club trying to get your ball through the moving windmill. Modern day mini golf is all about a multi sensory experience with a load of fun and unique obstacles that you need to navigate. It's a fun way to spend a few hours and can include a full service bar, food and music, so you can keep your eye on the game while sipping on a cocktail.
If mini golf isn't your thing then welcome to the world of axe throwing. Axe throwing is becoming the sport of the cool kids and is touted as the new way to de-stress while getting the blood pumping and your adrenaline going in a relaxed fun environment. You will get some expert advice on how to hold and throw an axe before fronting up to your first target.
So if you are wanting to get some of that pent up rage out from all the wedding planning, then axe throwing might be right up your alley, and yes you can have drinks while there - although we would suggest leaving the tequila shots until after you have completed the heavy lifting and throwing!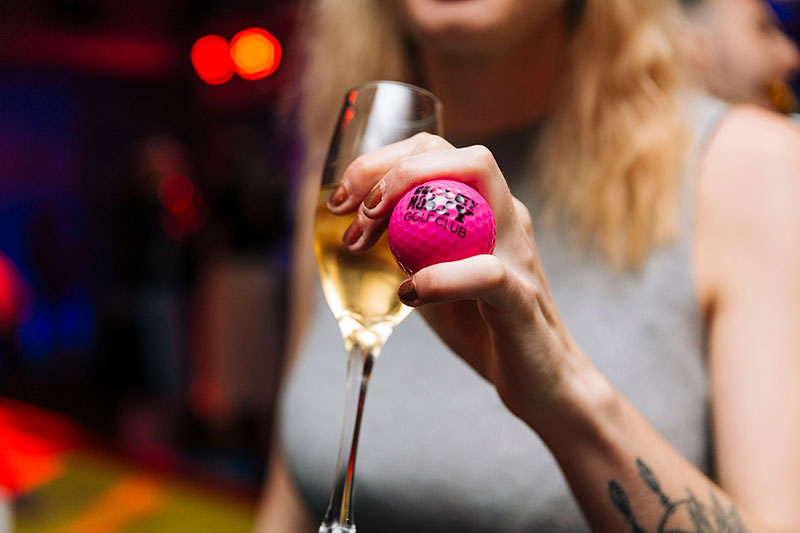 Image supplied by Holey Moley Golf Club
Bachelorette Stripper
Ok, so you're thinking about something a little bit more risqué for the brides last night of "freedom". Well Male strippers would be where it's at.
You can have the option of going to a male strip revue where you will see multiple men taking their clothes off on stage and you can arrange for a special dance for the bride. A night out like this has the advantage of music, food, beverages and naked men. Plus most male strip shows go for 1-2 hours so there is still plenty of time to hit the nightlife after and explore other fun options.
If a strip show pushes your comfort zone, then you can always organise a stripper to come to you. It can make for a fun night of laughs and memories.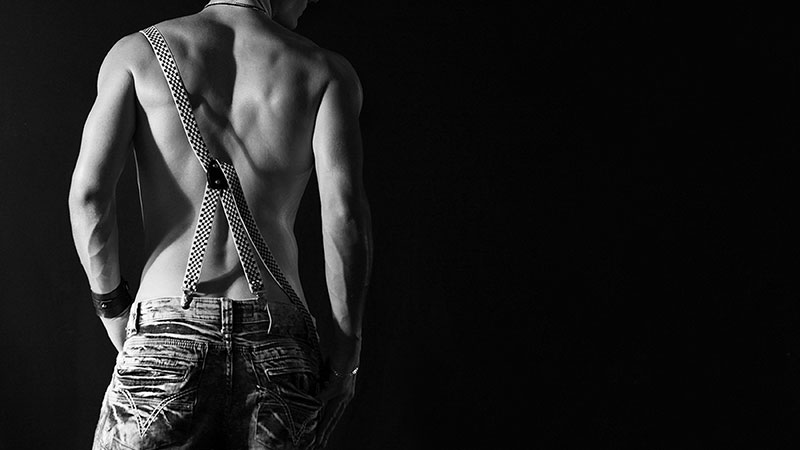 Booze Cruise Hens Party
Cruises are a great way to bring everyone together in one place with music, food, scenery and beverages all taken care of. All you need to do is turn up in your best party dress and dancing shoes to have a great night of revelry as you cruise around watching life go by with a drink in your hand.
This is a great alternative to a party bus or pub/nightclub crawl as it's contained on a boat with no outside interference from other random partygoers.
Most cruises are 3-4 hours with prepaid inclusive packages, so there will be no trying to split the bar tab or sort out the end of night bill.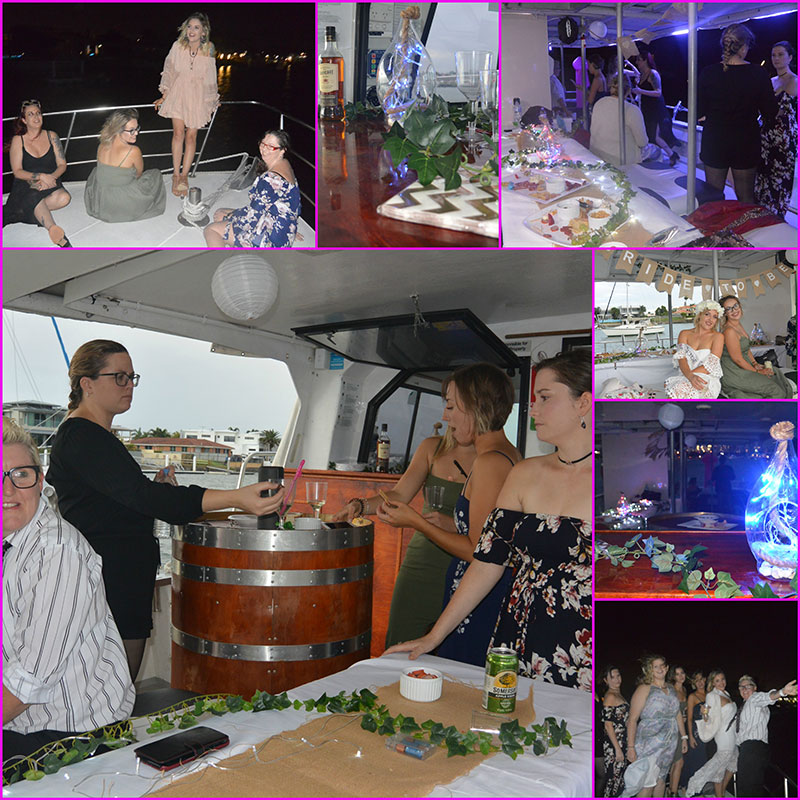 Image supplied by Sunshine Coast Afloat
Hens Spa Day Packages
In this crazy busy world, sometimes the thought of slowing down and getting some much needed pampering would be a dream come true, especially if the wedding planning has been hectic.
If that sounds like you, then a day of pampering with a spa, massage, facial and mani/pedi's is the way to go. This type of day is great for the soul while allowing for you to connect with the women in your life. With so many different packages to choose from, you will be able to find something in your price range that will delight the senses and give you a break from the world for a few hours.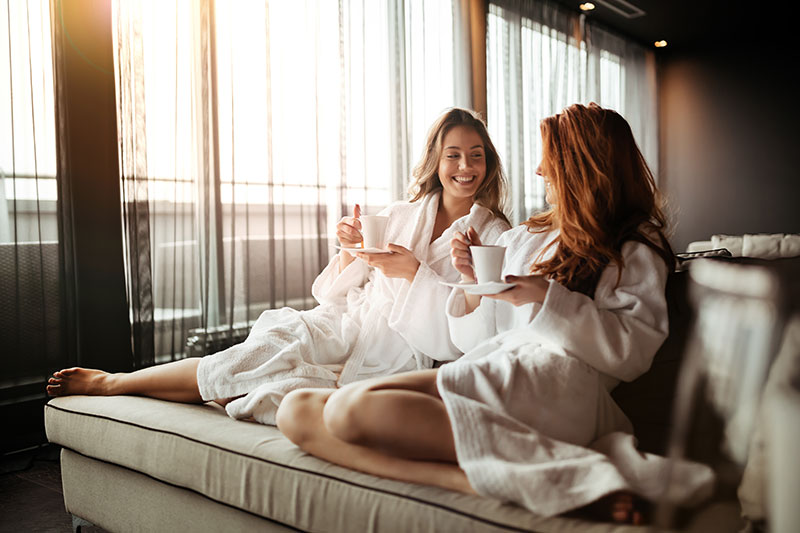 Hens Party Craft Activities
If your bride is a Pinterest devotee, then craft activities should definitely be on your list. You can do workshops on everything from making flower crowns, homemade body products, jewellery, glassware, weaving, to life drawing and painting. This is a day out with lots of laughter, while you get your creative crafty juices flowing. This is another option that is great for every generation, and you will have something fun to take home to remember the day.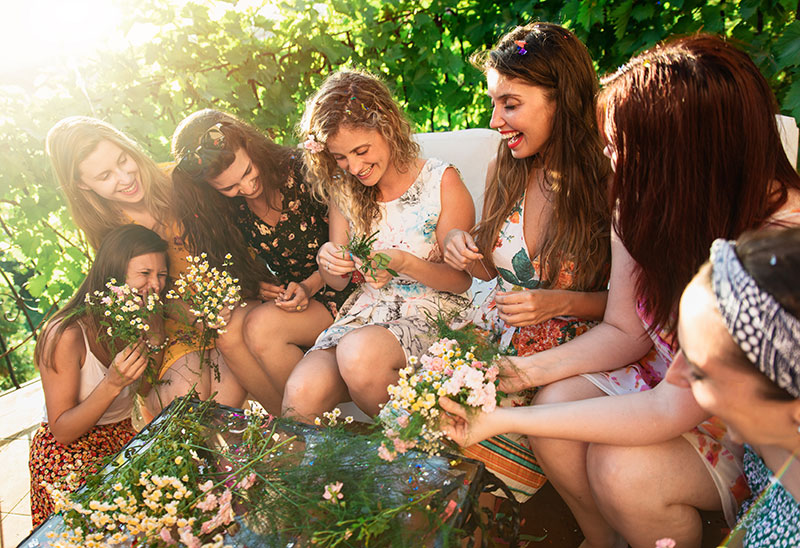 Bachelor and Bachelorette Party Together
Thinking of joining your Bachelor and Bachelorette together? Well in this day and age it's becoming a more common practice. The era of having to spend your final days of singeldom separately are gone - especially when you share a lot of the same friends and you're not fussed about a girls only event.
With so many options out there, the day can be centred on who the bride and groom are as a couple, their shared interests, friends and what defines their relationship. We recommend being creative when joining these events together so you can cater for both the bride and groom. Things like fun weekends away at a vineyard, camping or even cruises, party buses or pub-crawls can be fun ways to celebrate. In fact almost all the suggestions on this list (except maybe the strippers) can cater for a joint party.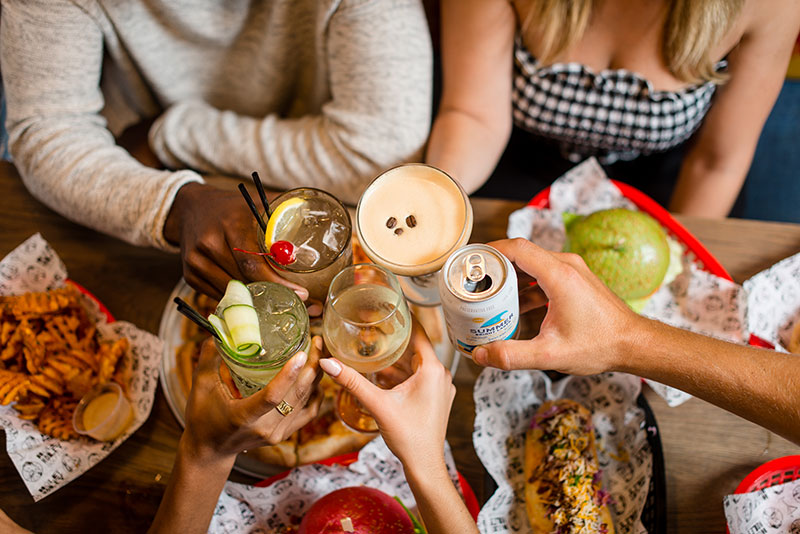 Image supplied by Holey Moley Golf Club
Hens Night Treasure/Scavenger Hunt
A unique fun idea for your upcoming bachelorette party is a treasure hunt. Before you get that sinking feeling around adding another large task to your to-do list, let us tell you there are businesses out there that can arrange the whole thing for you. So all you need to do is turn up ready to chase clues, complete fun challenges and document the whole crazy escapade on your phone - plus it includes drinks along the way.
It is not about racing through the adventure, but rather working as a team to get to the finish line with some fun prizes at the end for the winning team.
Image supplied by Retro's Cocktail Lounge
We hope this list has given you some great ideas to help with planning an epic night of fun on your upcoming bridal bachelorette party. Give us a shout out in the comments if there are any other themes or ideas you would like us to explore further.