Our Favourite Unique and Classic Wedding Ring Styles
Published 15th July 2021 in ALL Categories, Jewellery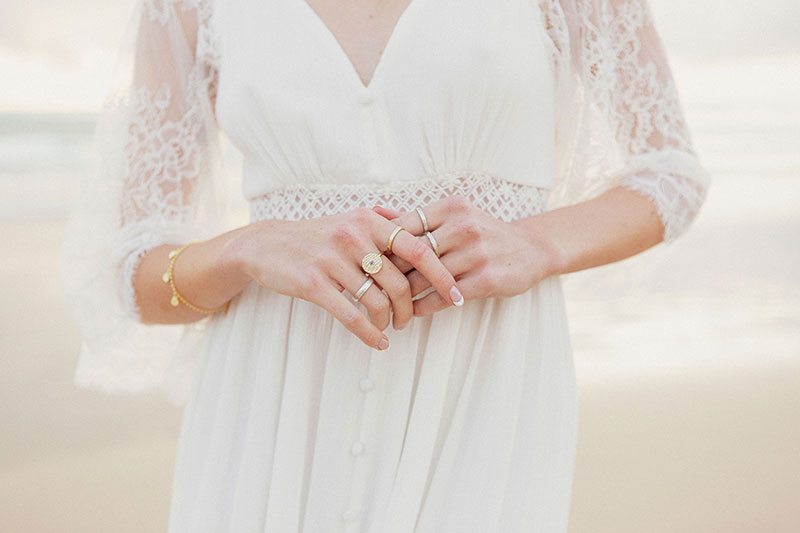 Photo above: from Journey Of A Wanderess
Once upon a time, choosing a wedding ring was fairly straightforward. A simple gold band was the usual order of the day, with not much more on offer.
That's certainly not the case nowadays. While traditional bands are still available, the variety of different wedding ring styles for both men and women has grown significantly.
So if you're after something a little unique - the addition of a little meteorite dust perhaps, or a particular metal to suit your lifestyle  - you will certainly be able to find a jeweller who can help you.
Whether you're looking for traditional bands or you tend towards more decorative or bespoke wedding rings, we have you covered. We've chosen 5 of our favourite Jewellers who offer a variety of wedding ring styles. See some of our choice picks below…
 
JOURNEY OF A WANDERESS
Melanie Joy is the creator behind Journey Of A Wanderess and is a Brisbane based contemporary jewellery designer.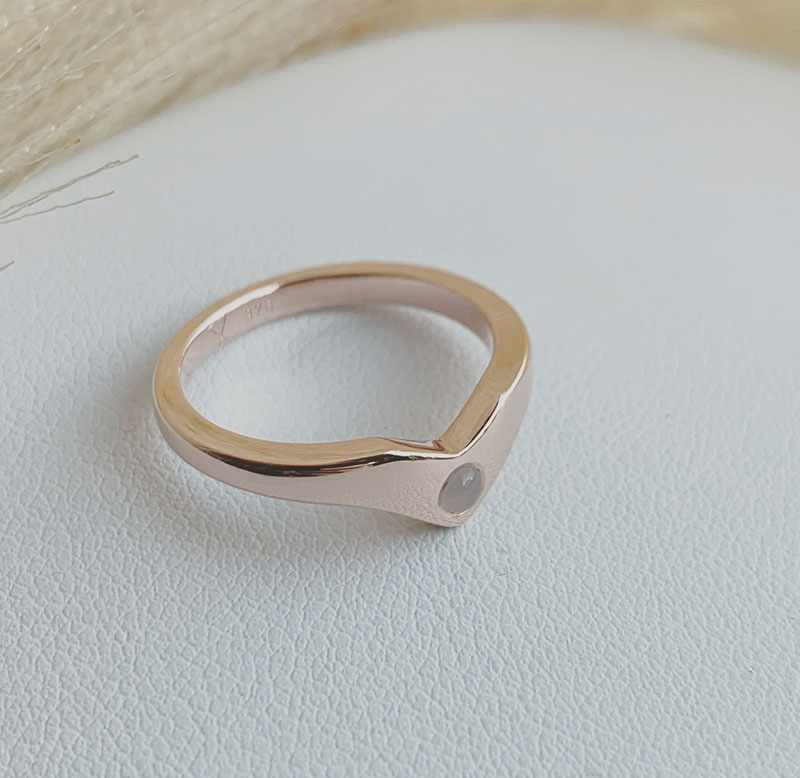 Custom made 9ct rose gold ladies wedding ring, gypsy set with 1 x white moonstone.
Melanie specialises in unique wedding rings, using an ancient technique called cuttlefish casting to create her designs. As individual as your fingerprint, the flowing lines within the bone creates unique, whimsical textures for each jewellery piece that is handcrafted.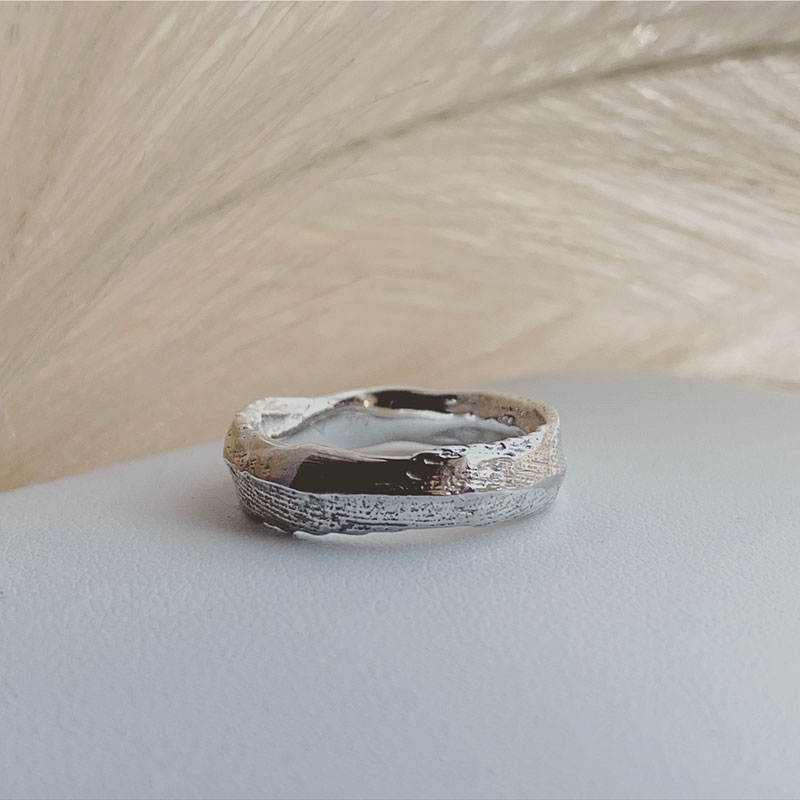 Custom made 9ct white gold gents wedding ring, featuring cuttlefish cast texture.
Melanie Joy offers a bespoke service for her clients to help design their wedding rings.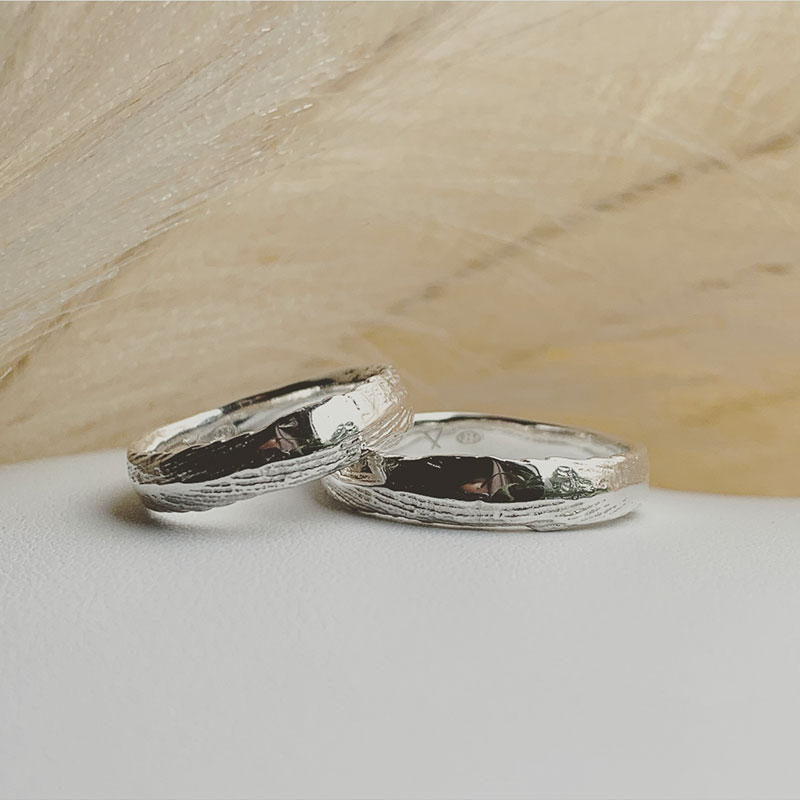 Custom made matching sterling silver ladies and gents wedding rings, featuring cuttlefish cast texture.
Melanie Joy is passionate about creating beautiful and meaningful wearable artwork for your special occasion, that you will love for a lifetime.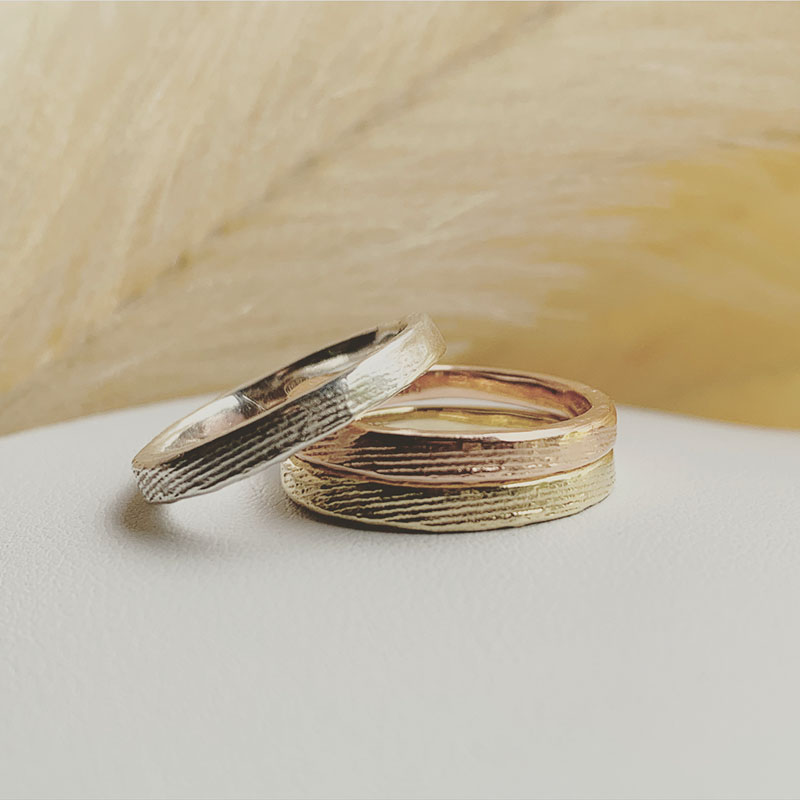 Handcrafted wedding rings featuring the cuttlefish cast texture, available in any precious metal.
ROCKS AND CRYSTALS AU
Rocks and Crystals AU was originally born from Peter's passion for minerals and gemstones – "but I have always loved making jewellery so the fusion of the two was always going to happen."
Although Rocks and Crystals AU have a good range of differing styles incorporating different gems and minerals and fossils, Peter loves nothing more than making individual bespoke rings to really suit your individual style.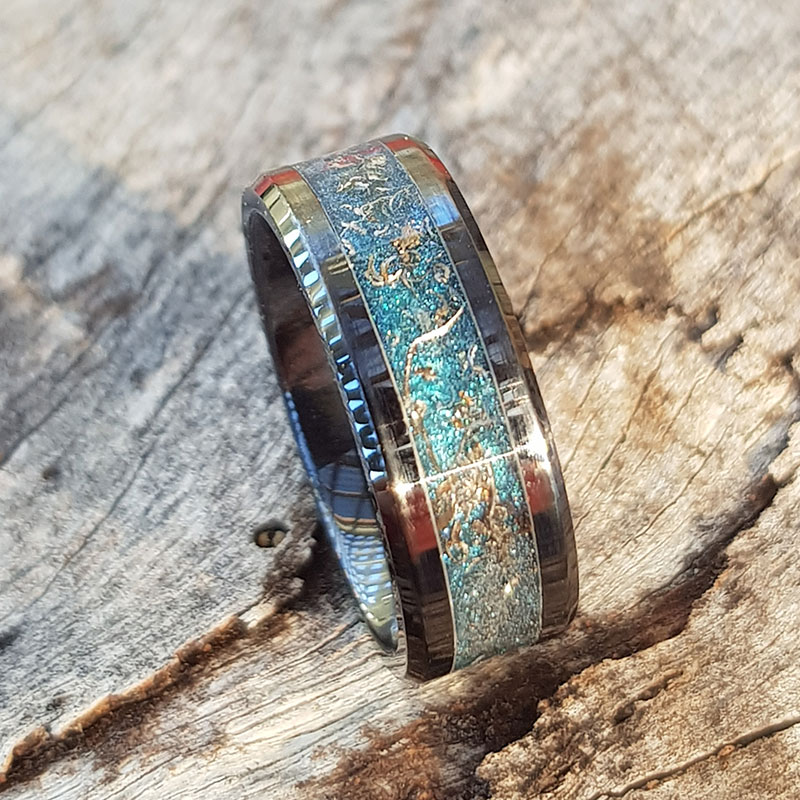 Handmade Blue Meteorite black ceramic ring. Set with genuine meteorite dust with a blue space background.
This ring is truly out of this world - 8mm wide black ceramic comfort fit band set with real Campo del Cielo meteorite dust!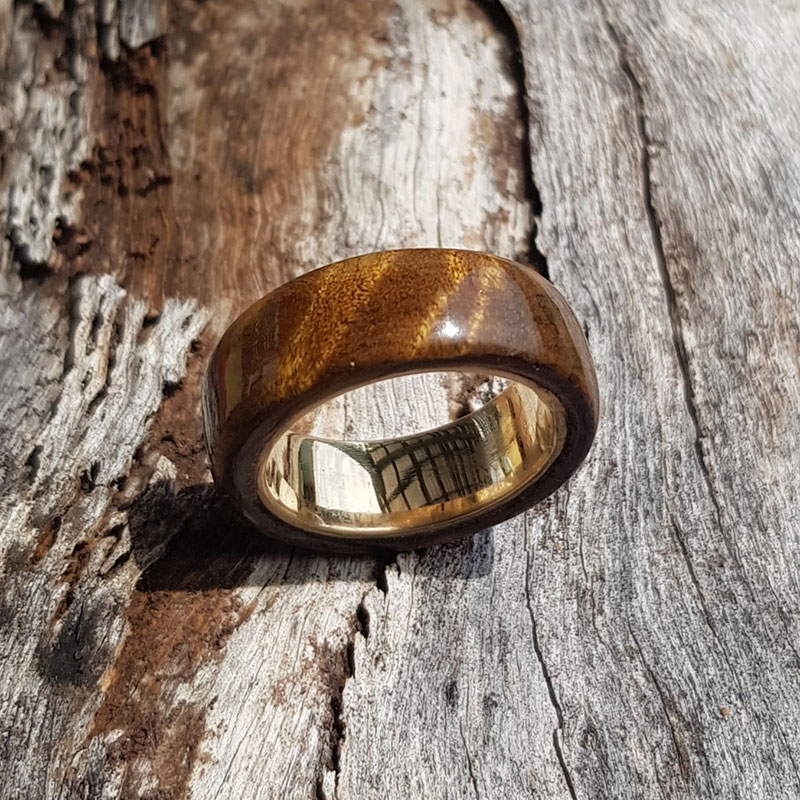 Beautiful Golden Phoebe wood ring.
This ring is custom made on a solid heavy 8mm wide 9ct gold court shaped band. The Golden Phoebe wood makes this ring shimmer in the sunlight.
Gold Phoebe Wood has been highly treasured in China for centuries. In ancient times only the nobility were allowed to use the wood and the Forbidden City in Beijing was built out of logs from this tree due to its beauty, gold sheen and its resistance to rot.
Gold Phoebe Wood has a lovely golden sheen and a light, soft, silky feel with gemlike qualities. Wild trees are tightly protected and highly revered.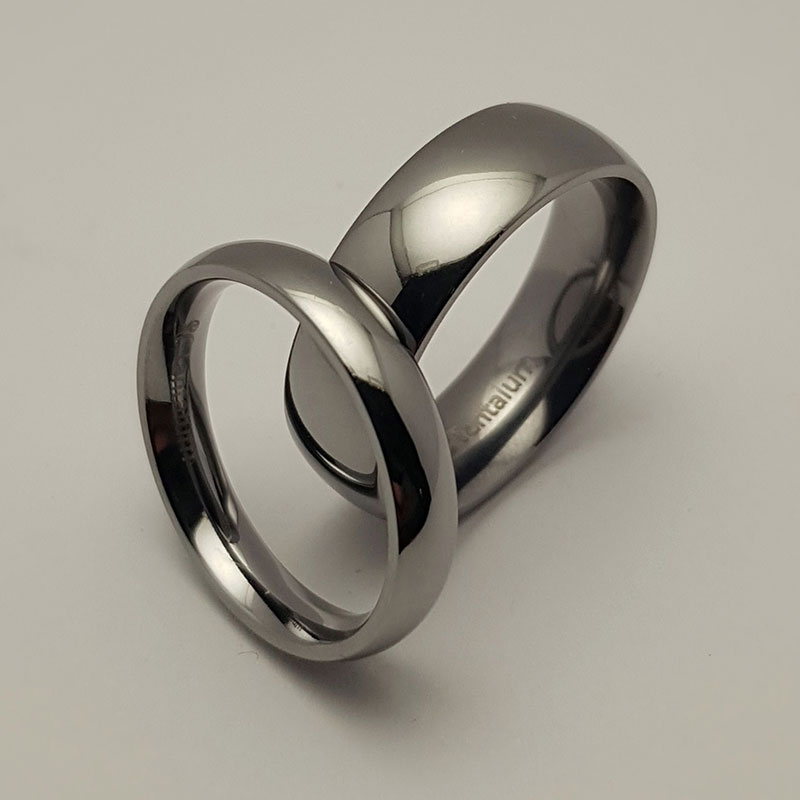 Tantalum Ring, Polished finish, dark blue grey pure Tantalum.
Tantalum is perfect for someone who wants to get something that's a little different, a tantalum wedding band is a unique and attractive choice.
So what is Tantalum? It is the rarest of stable metals in the world – much rarer than gold or platinum. There is a very finite amount of Tantalum available and experts are predicting that there is only around 50 years' worth of Tantalum left.
Tantalum is grey in colour and is a little darker than platinum. It also has an attractive lustre to it as it is a naturally shiny metal. It is extremely durable and highly resistant to scratches and breakage.  Also, because tantalum does not conduct heat, it is comfortable and safe to wear. It is also an inert metal, meaning that it does not have any reactions to other metals nor does it dissolve in acids. It is also completely hypoallergenic.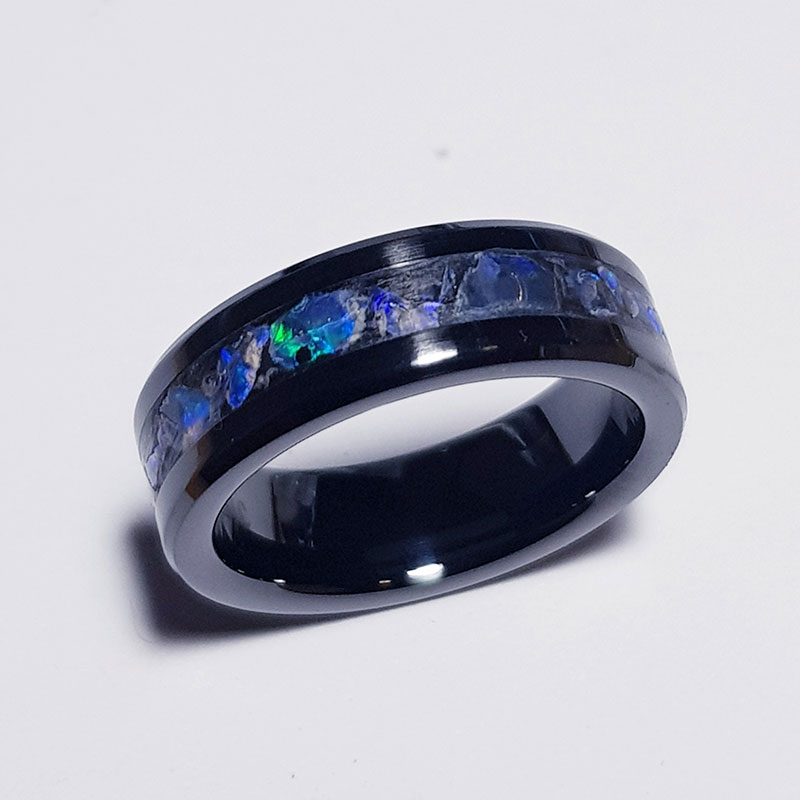 Beautiful black ceramic ring set with natural black Opal.
The natural black Opal for this ring was found by Peter in Lightning Ridge in 2020. It is a one of a kind piece, as no piece of Opal is ever the same!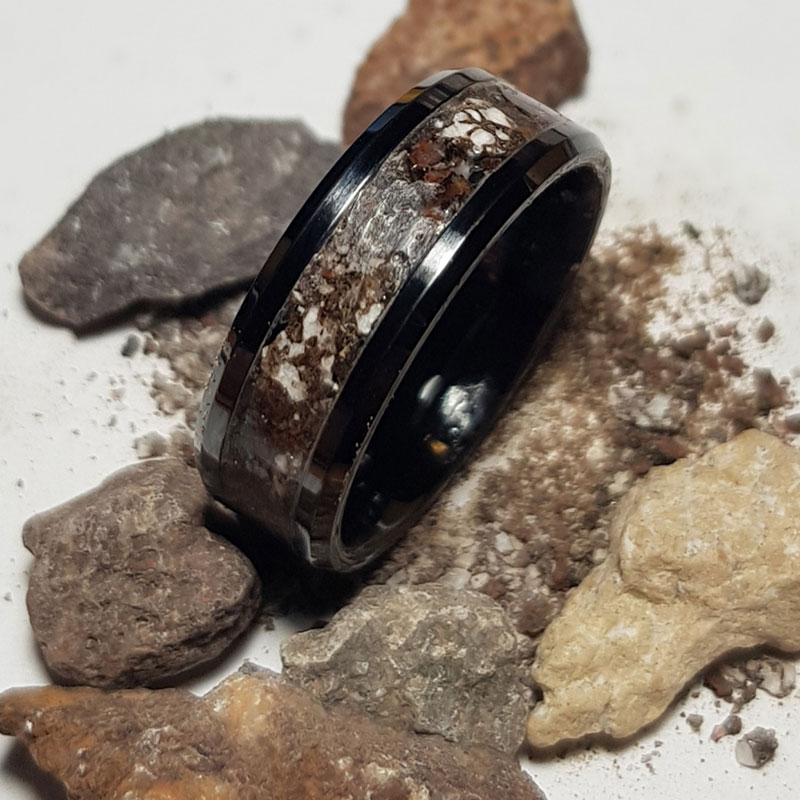 Handmade black ceramic ring set with genuine dinosaur bone.
The standard dinosaur bone pieces we use are from either Utah or Hell Creek formation. Due to the size of pieces it is hard to be 100% sure of the type of Dinosaur - but these are the likely candidates.
Utah - Allosaurus or other theropods or sauropods.
Hell Creek - Triceratops, Tyrannosaurus or Hadrosaur like Edmontosaurus.
We also do upgrades to these rings with known dinosaur species - Triceratops and Tyrannosaurus Rex. These bone pieces come from much larger identified bones and are thus a lot rarer.
ARNOLD & CO. JEWELLERS
Each and every piece from Arnold & Co. Jewellers adheres to four simple creative principles; ethically sourced, custom designed, master crafted and unparalleled quality.
All jewellery smithed by Arnold & Co. uses ethically sourced materials. This means the precious metals and stones used are not at the centre of territorial conflicts and come from environmentally responsible companies who are committed to minimisation of environmental impact. Where possible, a preference is also given to Australian metals and gem stones.
Every customer of Arnold & Co. should be confident and happy knowing that the symbol of their love is created with materials that do their symbolic purpose justice.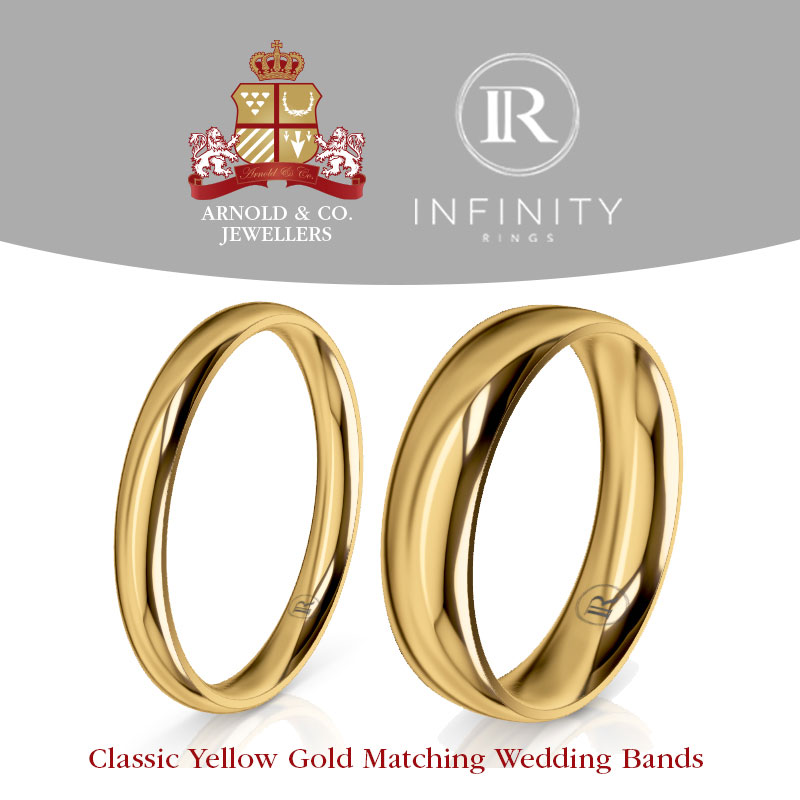 Metals: Yellow Gold, 9K-18K | Finish: Both polished to maximum light reflection.
For those who are the traditional classic romantics, nothing represents them better than the simple and ever classic polished wedding band.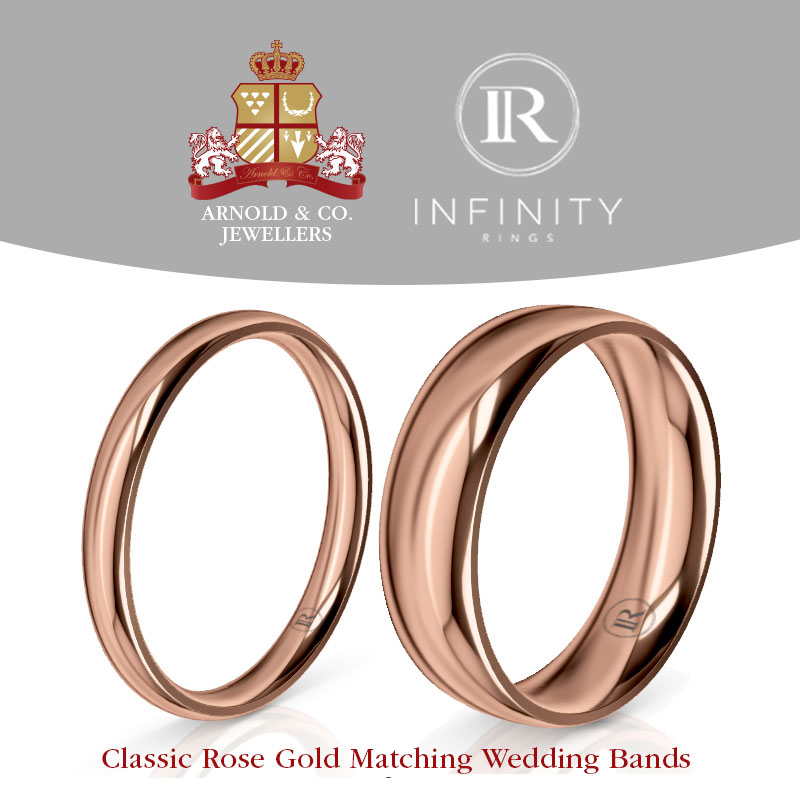 Metals: Rose Gold, 9K | Finish: Both polished to maximum light reflection.
For people who love the classic look but want to express themselves with breaking the mould slightly, the classic look created with rose gold can make the timeless style stand out.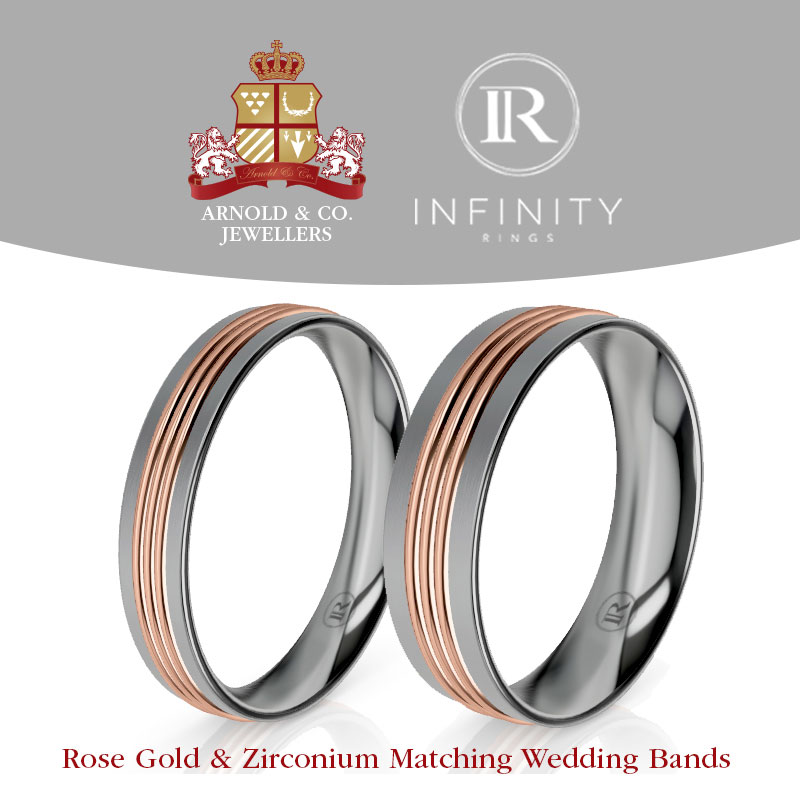 Metals: Rose Gold mounted on Zirconium base | Finish: Both metals are polished to maximum light reflection.
Dressed with a triple band of rose gold mounted on a zirconium base for high reflectivity and resistance to damage. These bands offer a distinct look in their contrast between metal colours and surface textures.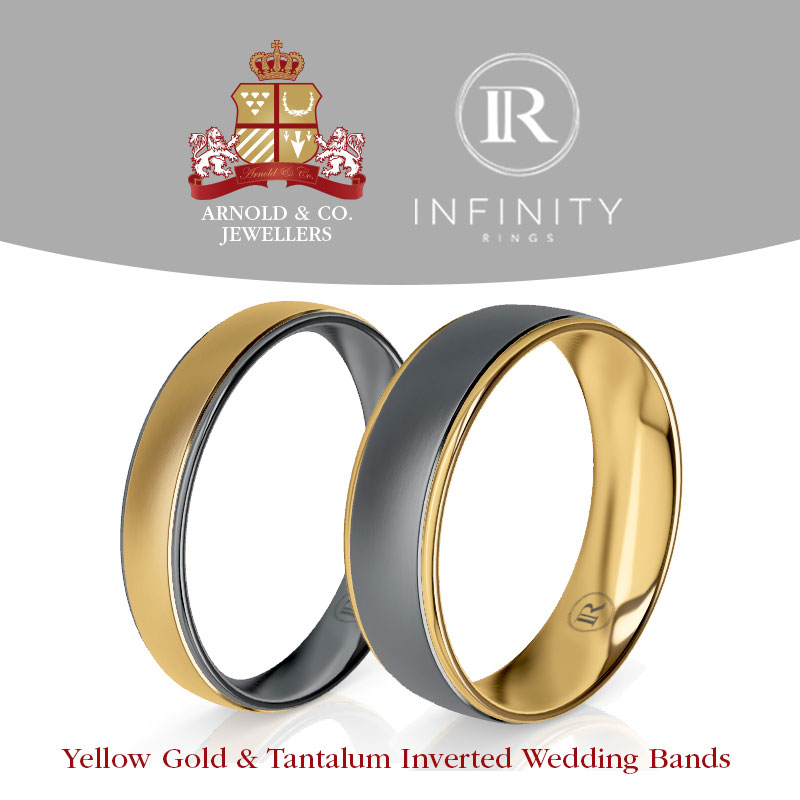 Metals: Yellow Gold 9K, Tantalum | Finish: The base metal is polished to maximum reflection, while the central band is finished with a parallel brush to follow the curve of the ring.
The combination of black and gold always lends to an air of sophistication. These rings use the tasteful combination of yellow gold and tantalum to offer eye catching contrast and a sleek classy look. The differential colours and finish between the base layer and central band further accentuate the contrasting effect.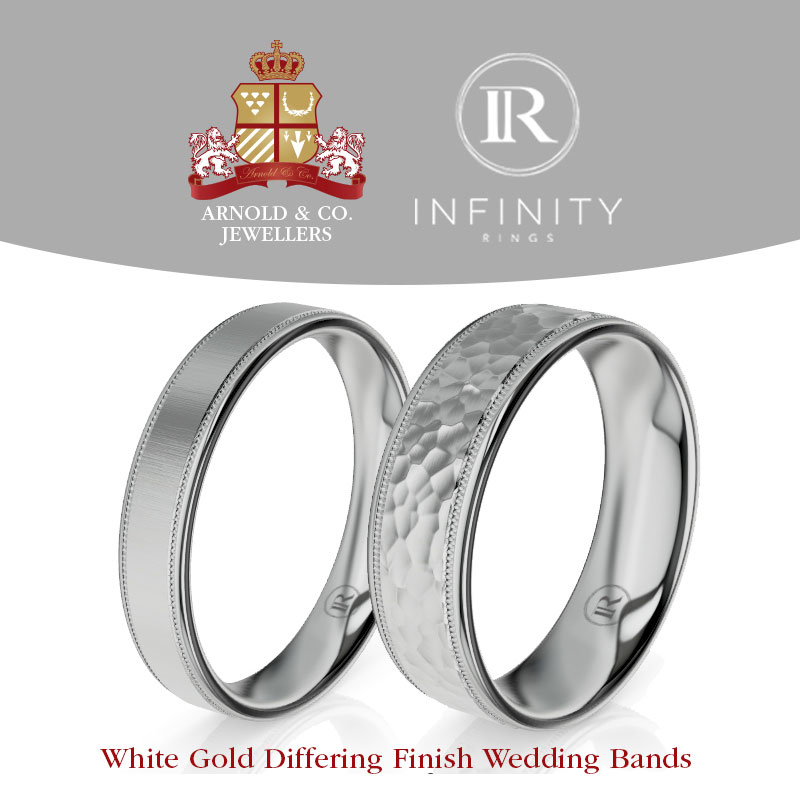 Metals: While Gold, 9K | Finish: The wider mens ring is finished with a polished base and hammered central band, while the womens ring is finished with a perpendicular brush on the central band and a polished base.
White gold is the most neutral option for accessorising with clothing and jewellery, making it extremely versatile. This is the ideal option for the style conscious who are concerned about their wedding band matching their daily look. These are made immediately distinct by their finishes, but are a matching pair in the ways that matter; both being white gold and both with the same delicate border separating the central and outer bands. This makes them an ideal symbol for the joining of individuals by marriage.
Arnold & Co.Jewellers are not simply resellers of jewellery, they are creators. Backed by a team of master jewellers, they offer a bespoke service of designing and crafting custom jewellery from beginning to end. Using the latest 3D modelling software, they are able to show clients their dream designs in concrete way before smithing the final product.
KIN GALLERY
KIN Gallery is a boutique jewellery shop specialising in exceptional handcrafted wedding jewellery and every-day pieces, made by Australian jewellers.
Their custom-built Braddon premises house both a customer-focussed retail space and a bustling jewellery workshop, providing a unique shopping experience.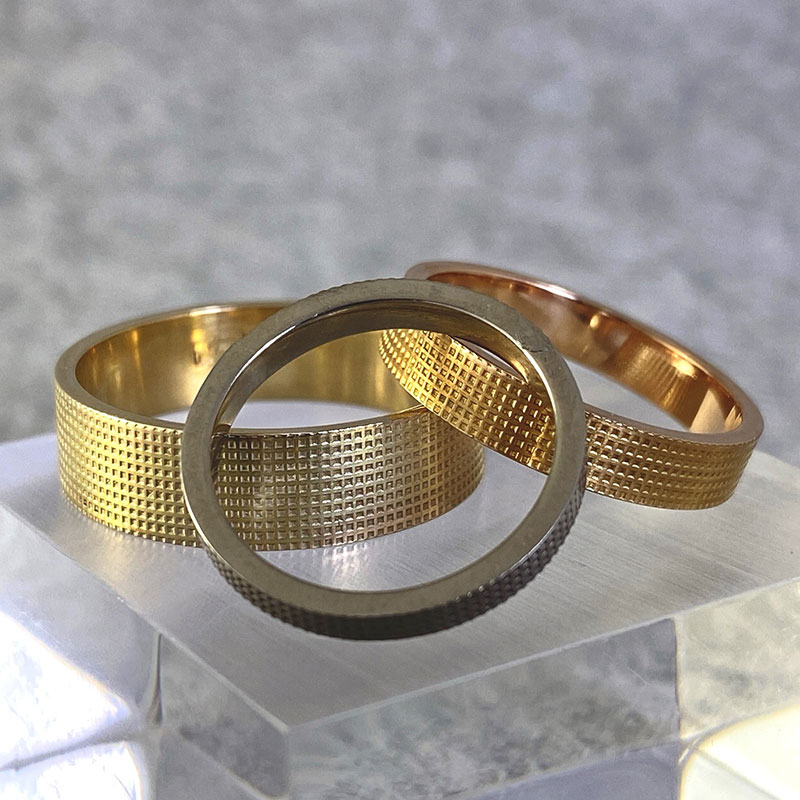 Patterned rings - cast and hand finished | Artist: Melainie Ihnen | Material: White, yellow, rose gold or platinum.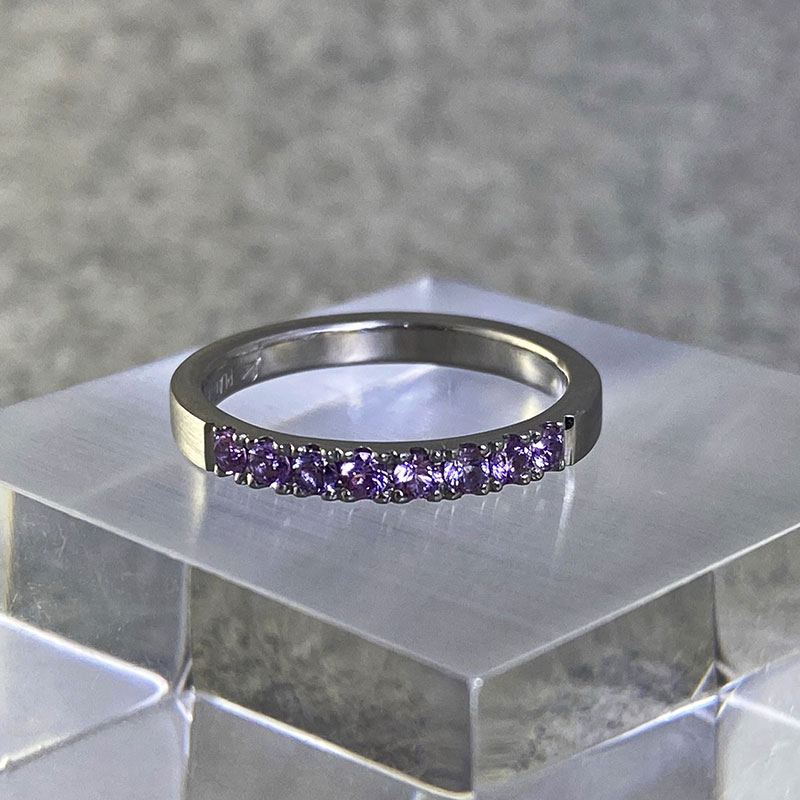 Lilac ring - hand fabricated and set | Artist: Ellinor Mazza | Material: 950 Platinum with 8 pink sapphires.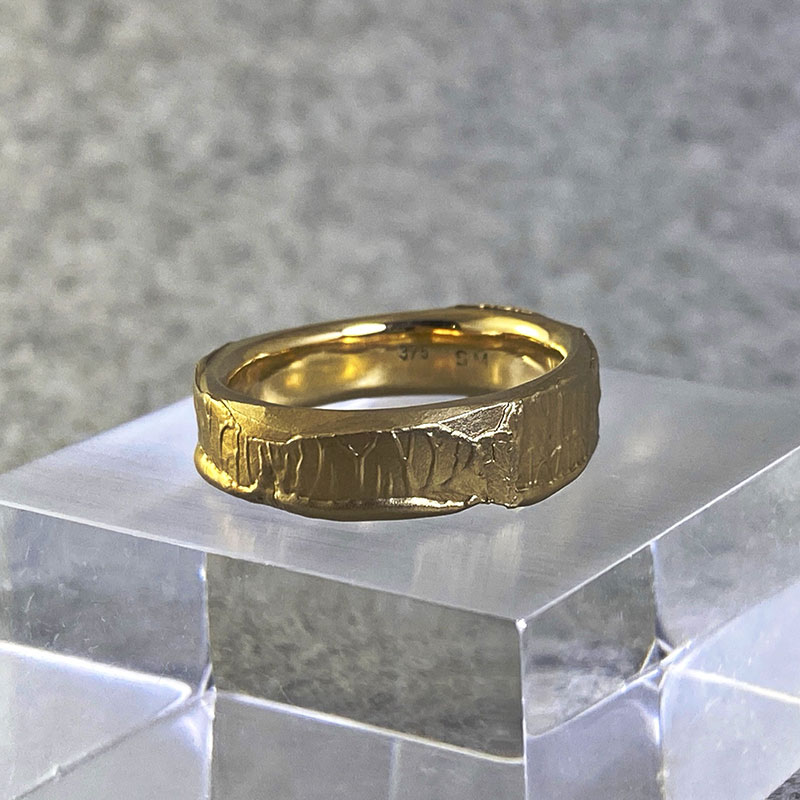 Hoop ring - hand carved wax, cast and hand finished | Artist: Susan McGinness | Material: Yellow gold.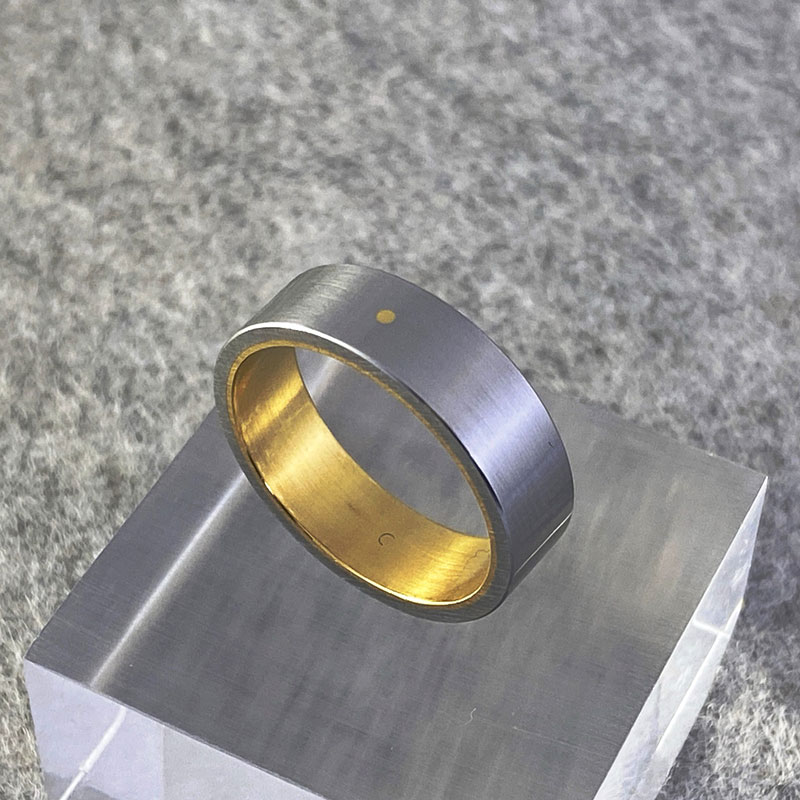 Sleeved ring - hand machined, riveted and finished | Artist: Phoebe Porter | Material: 18ct yellow gold and stainless steel.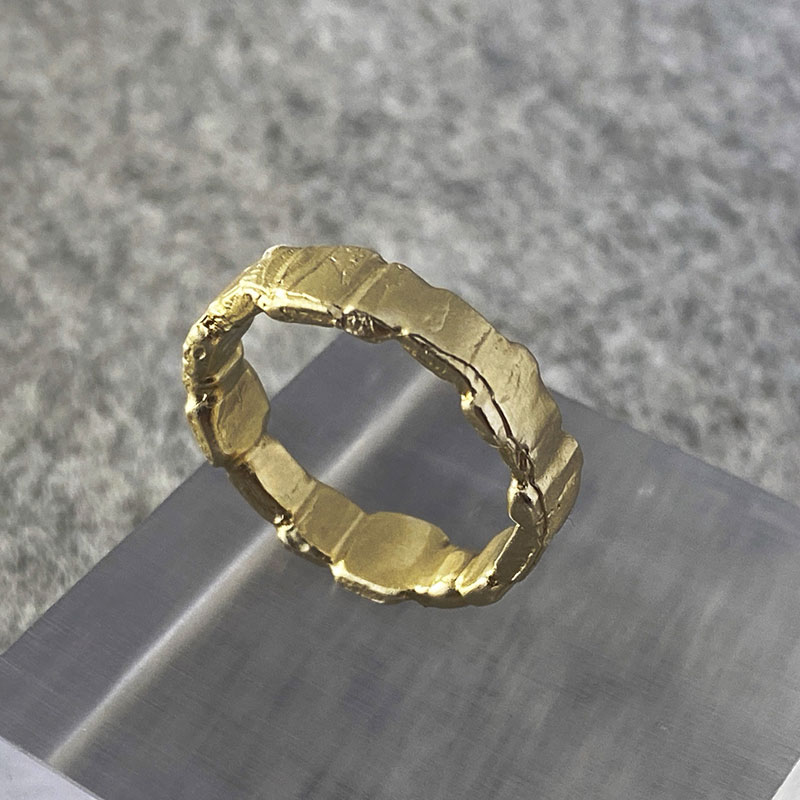 Garden path ring - hand carved wax, cast and hand finished | Artist: Ada Hodgson | Material: Yellow gold.
In addition to the wide variety of ready-to-wear pieces they have in stock, Kin Gallery offer their customers the opportunity to work with staff to design one-off, bespoke rings – or even make their own wedding bands from scratch in one of their special couples' classes!
ARGYLE JEWELLERS
Over 30 years Argyle Jewellers have created the finest collection of wedding bands and the range is constantly growing.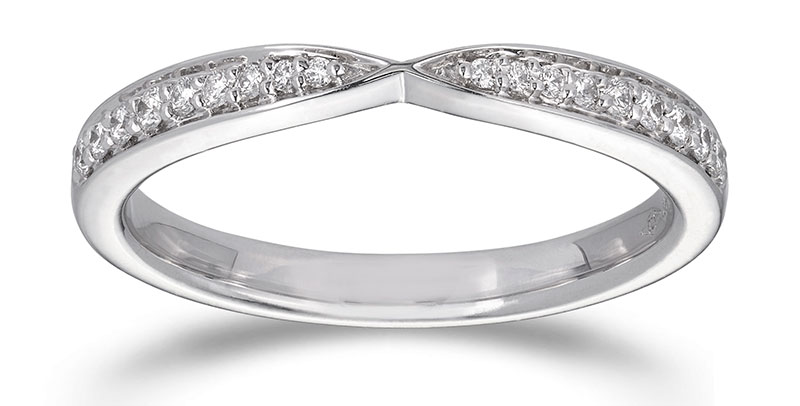 Argyle Jewellers specialise in custom fitted wedding bands and all of their rings can be created in Rose, White or Yellow Gold as well as Platinum.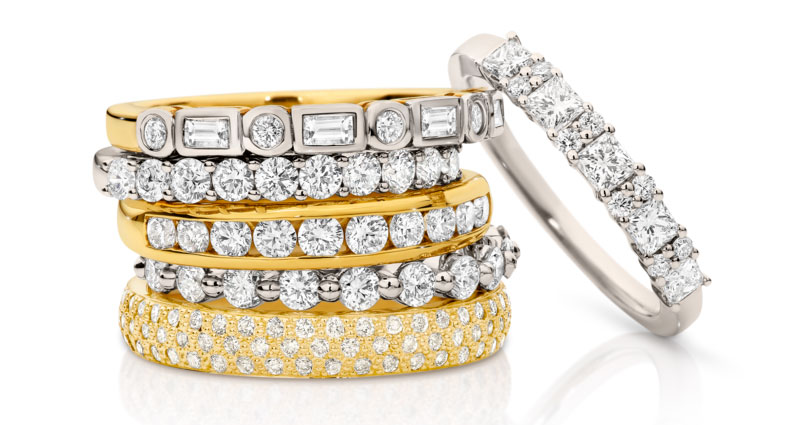 Their wedding bands are designed around their brides and Argyle Jewellers love nothing more than creating something totally unique and something you'll treasure for a lifetime.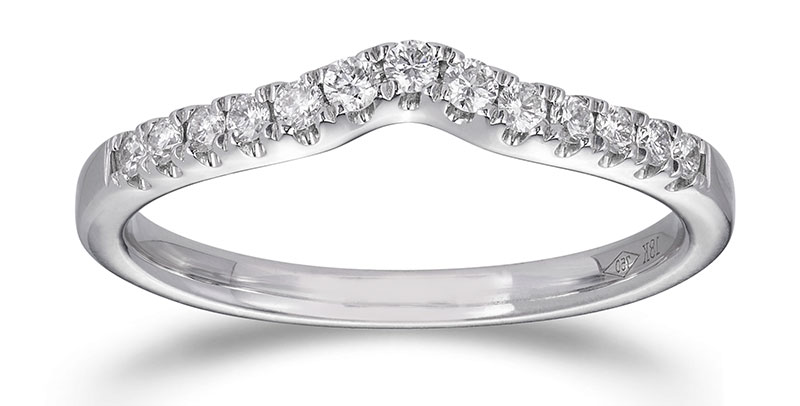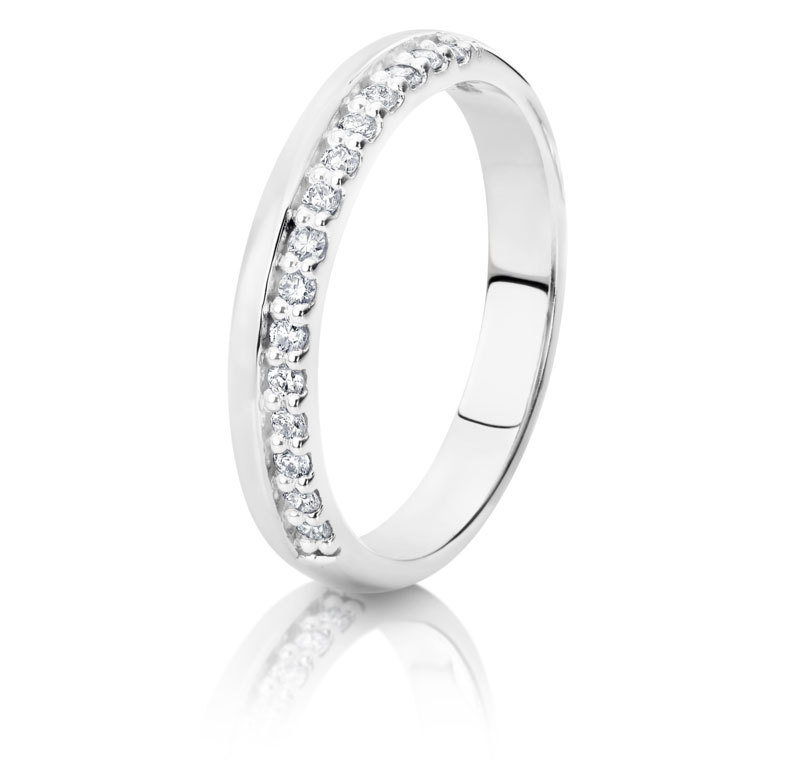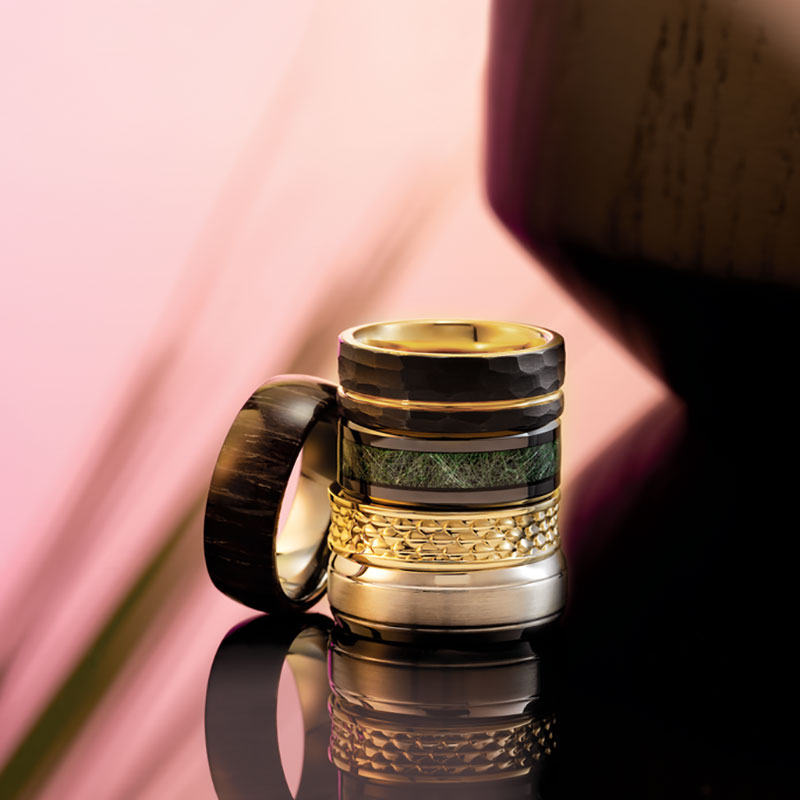 Argyle Jewellers have a range of wedding bands for both the bride and groom.
When choosing your wedding ring they advise you consider the metal, style and finish to find a band that fits your lifestyle and is a perfect reflection of you.
As you can see, the variety of wedding ring styles are so diverse. When selecting your wedding rings, we suggest also asking yourself the following questions:
Is the ring comfortable to wear?
Is the style practical for long term use?
Do you think the ring will date when fashions change?
Will this wedding ring sit well with the engagement ring?
You can contact each of these Jewellers by clicking on the link under each heading.
If you would like to see more ring examples or find more Jewellery providers, you can visit our Jewellery directory here.