Styled Shoot: Helena Couture Designs at Austinvilla Estate
Published 25th July 2020 in ALL Categories, Dresses, Inspiration, Photography, Reception Venues, Styling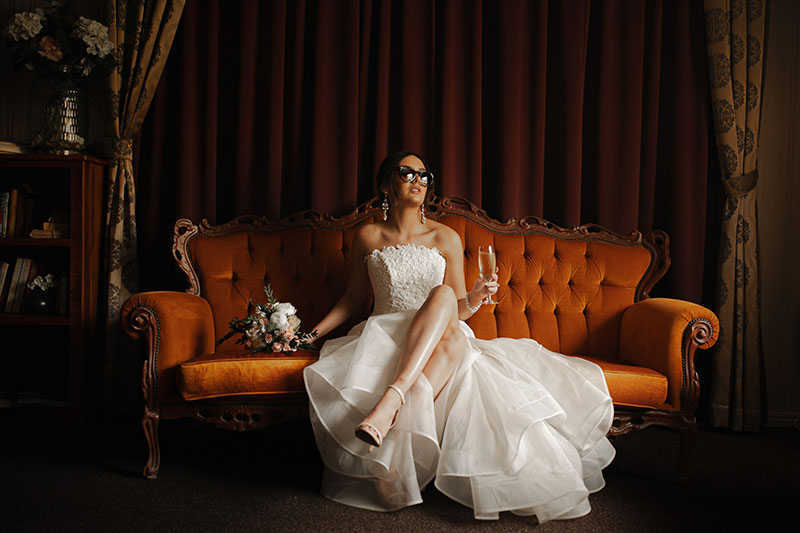 Photo above taken by Tom Judson Photography
Known for her unique and creative wedding gowns, Helena recently gathered together some of the best wedding industry suppliers for three glamorous styled shoots at Austinvilla Estate in the Gold Coast Hinterlands.
By Helena Karkovic of Helena Couture Designs.
Inspiration
The visit to Austinvilla Estate, shoot location for one of our new designs created during COVID-19, ended up being the start of something pretty fantastic! Dressing for the shoot in my usual casual attire of sneakers, gym gear and cap, was the first best thing I did that morning.  Austinvilla is a huge estate with many rolling hills and after hiking the property for over an hour with Kris, Austinvilla Event Co-ordinator, ideas for imagery were forming quicker than I could express, and what I considered an ideal shoot spot became so much more.  One shoot ended up evolving into three.  
Highlights
One of the highlights was meeting and working with new creatives, who were just as excited as I, to be back doing what we love.  Due to COVID-19, our industry ground to a halt, almost overnight, and for several months many of us were unable to practice our craft.  I know the isolation was required to flatten the curve of people infected, but it also flattened the spirits of many.  I felt doing these shoots would help promote positivity and show all those involved that there is light at the end of the tunnel.  It did exactly that, and new work colleagues were formed.
Shoot Location
I wanted to use Austinvilla Estate, because during the COVID-19 Isolation I found that the outdoors had a very calming effect on me, even if it was being seen through glass doors or while relaxing during a lunch break on the veranda.  I am lucky enough to live in Maudsland on one acre of land with a small lake and parkland behind us.  While I was creating my COVID-19 Dresses, I was imaging where I wanted to shoot them and Austinvilla has always been one place I've wanted to shoot at.  I knew the venue would complement several of my new dresses.  It was just a matter of which dress worked best with the preferred vendors.
Styled Shoot 1: Photos by Tom Judson Photography
Tom Judson Photography was the first booked in to shoot and I initially discussed some ideas with Tom. Ultimately though, I asked him to take lead of the shoot and if there were any areas of interest he would like to take advantage of, especially ideas of shots he might not be able to take during an actual wedding event.  I asked all the creatives in this collaboration to design what they thought would complement the dress, suit, models, and photographers' style.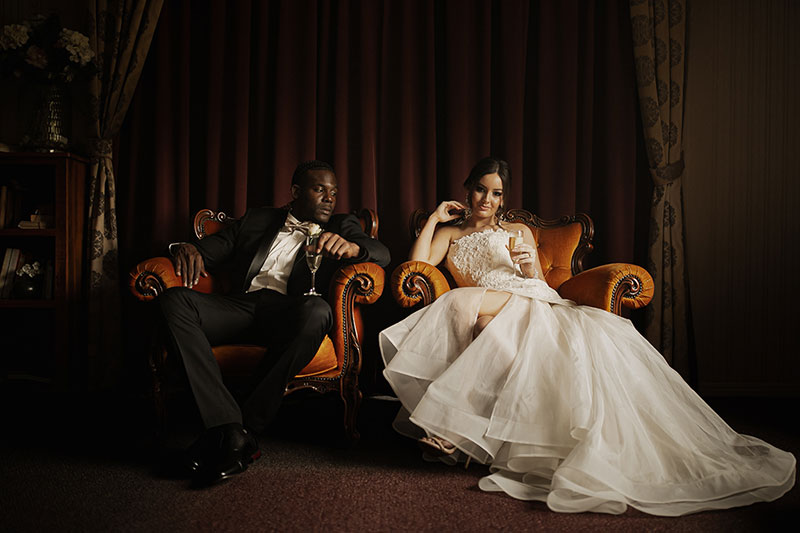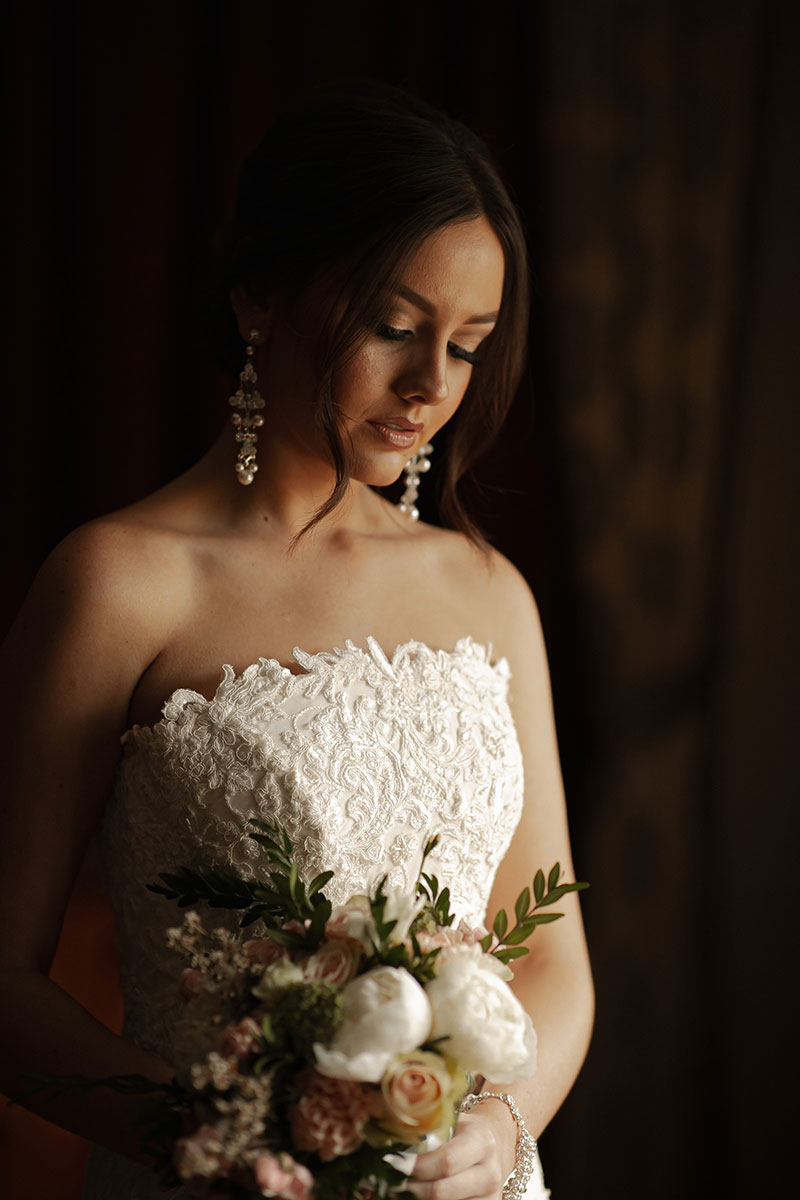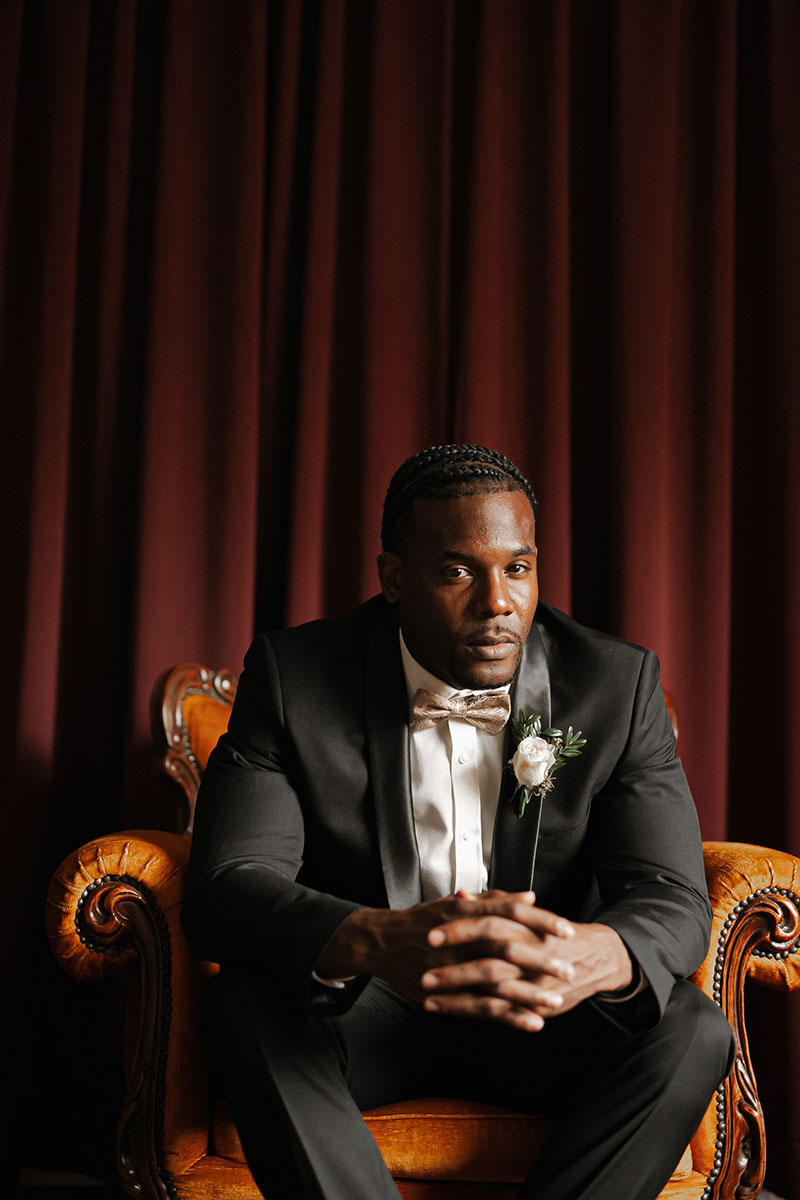 Favourite details
If you are a creative person, you know that what you want and what you end up with, can vary.  It was purely coincidental that the black jacket and patent leather black stilettos our model Georgia is wearing in some of the images, was only decided when she put her jacket on just before the shoot started, due to the cold weather.  While we were waiting for the rest of the crew to arrive, Georgia was wearing her jacket; Jenna, the hair stylist, Nicole and myself, thought the jacket and stilettos needed to be used, once the detachable silk organza skirt was off.  Georgia, wearing our dress AURORA, demonstrated its fun, free and young design.  The dress with the under-skirt is designed for the formal part of the wedding and the party dress (without the under-skirt) is for the reception.  Georgia's jacket and stilettos complemented the black tux from Black Jacket Suiting, worn be Montez, our male model.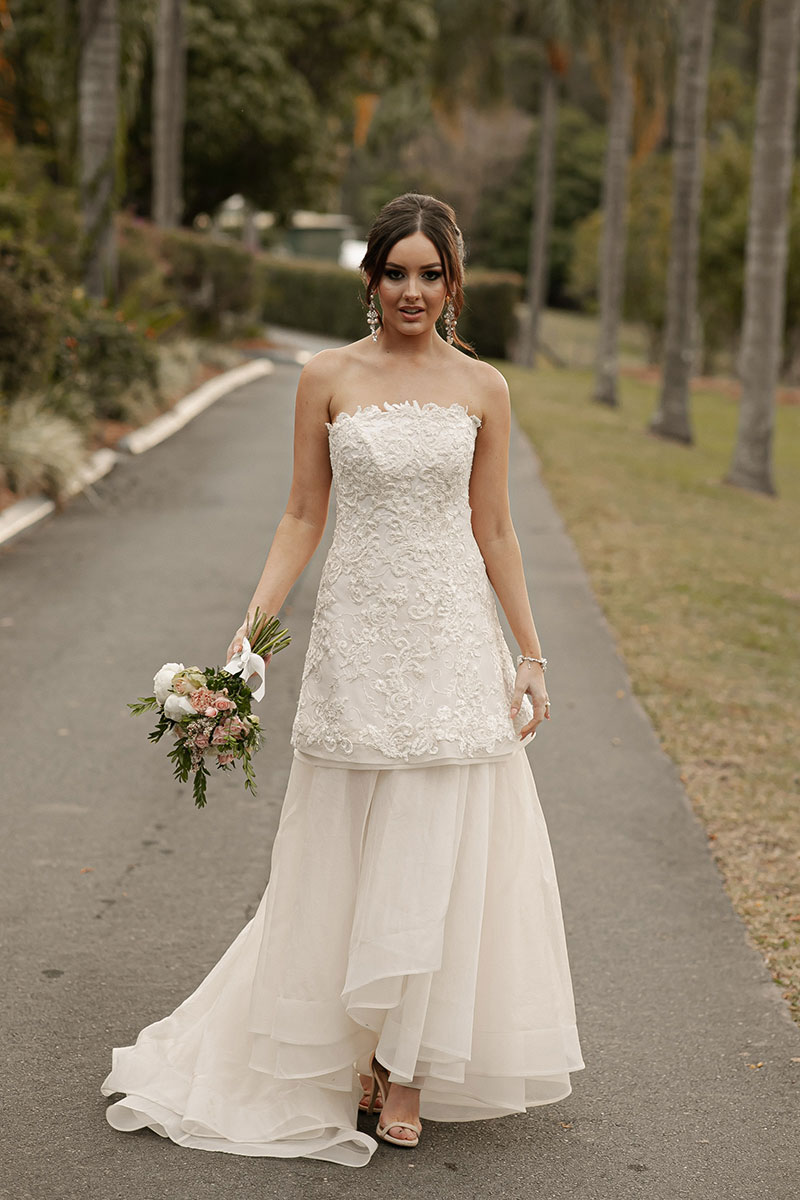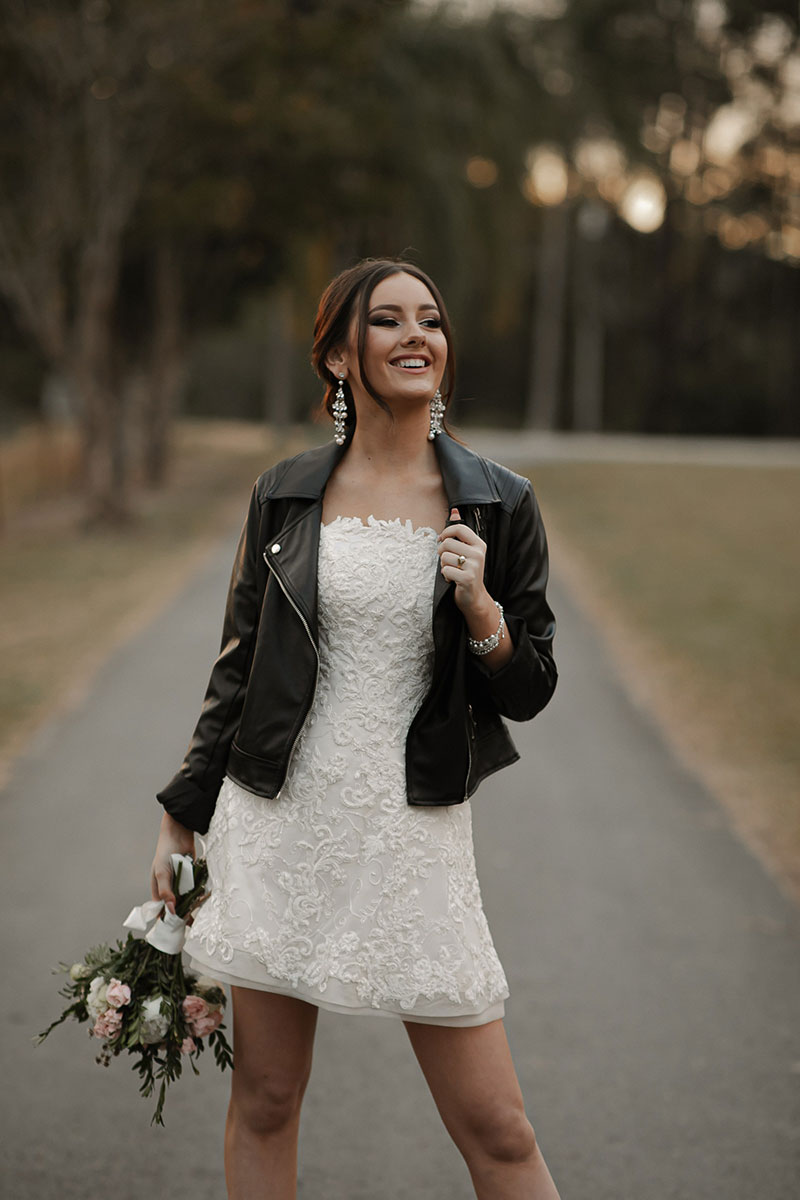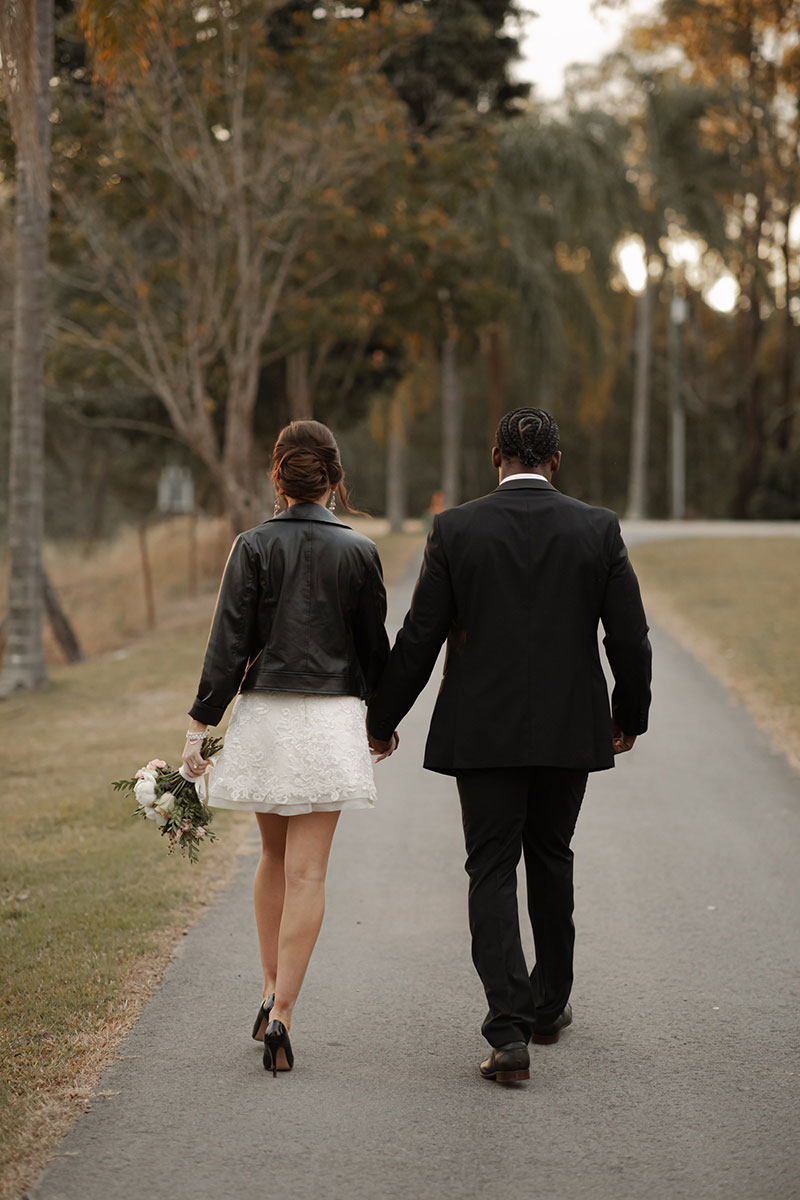 Favourite moment from the day
Being back doing what I love, with other creative people who are also excited to be back working, creating new friendships and memories.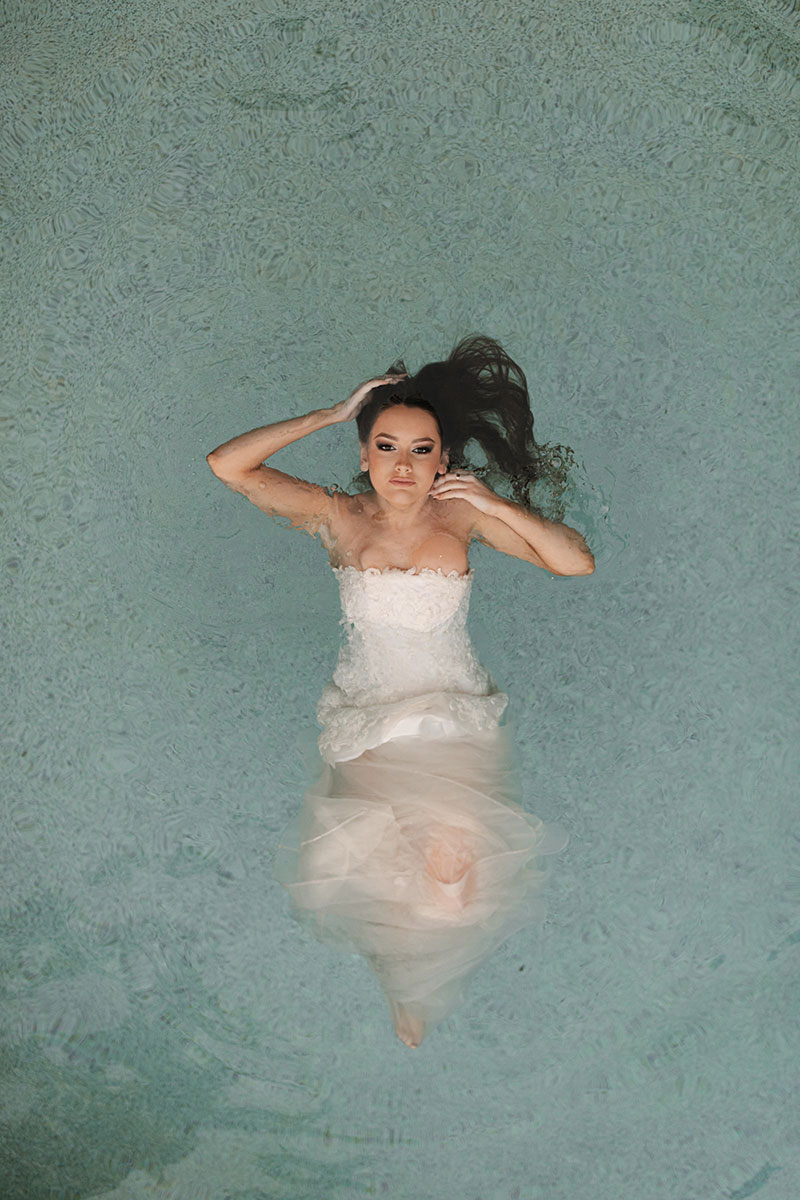 Venue: Austinvilla Estate
Photos & Video: Tom Judson Photography
Dress/Accessories: Helena Couture Designs
Suits: Black Jacket Suiting
Hair: Jenna Leigh Styling
Makeup: Nicole Peterson
Flowers: MTS Floristry
Models: Georgia Pillips & Montez Wilkins
Shoot 2: Photos by DK and Co. Photography
Nicole and Jaz (photographer and videographer) were so easy to work with and we seemed to be thinking of similar ideas.  The results were nothing short of awesome, with a lovely story through imagery and videography.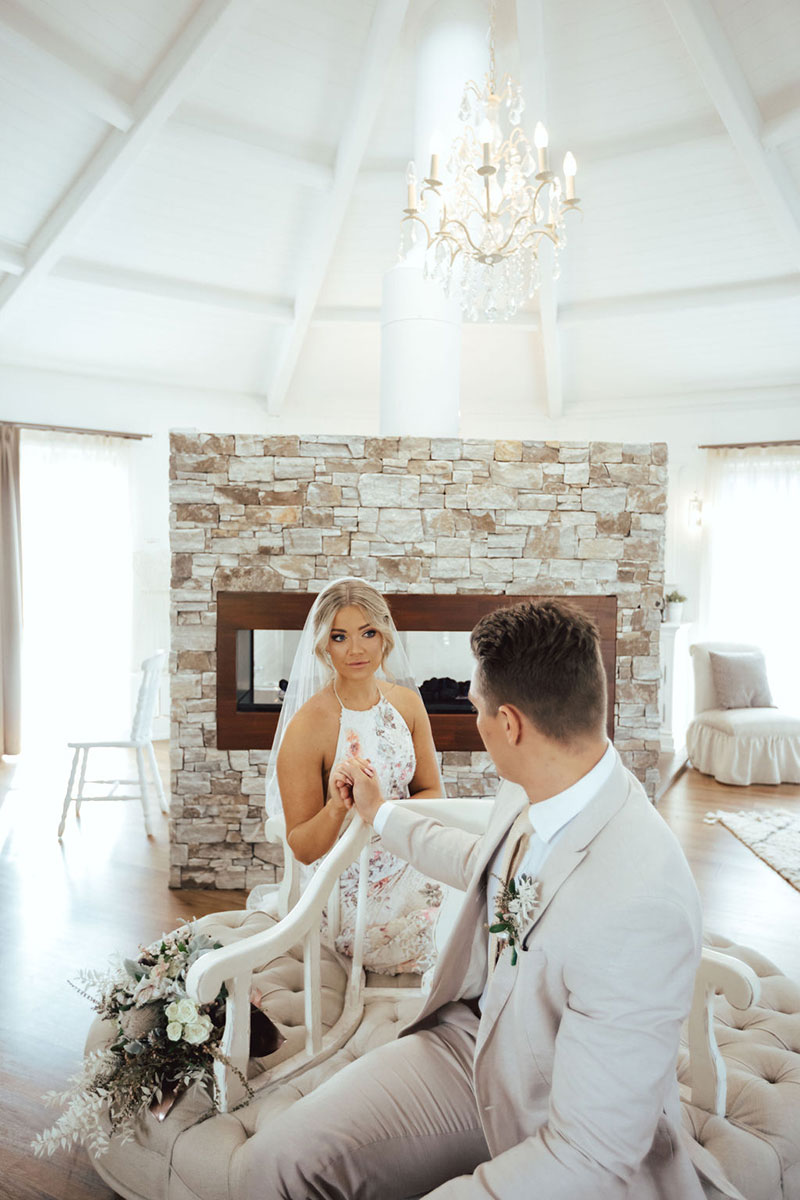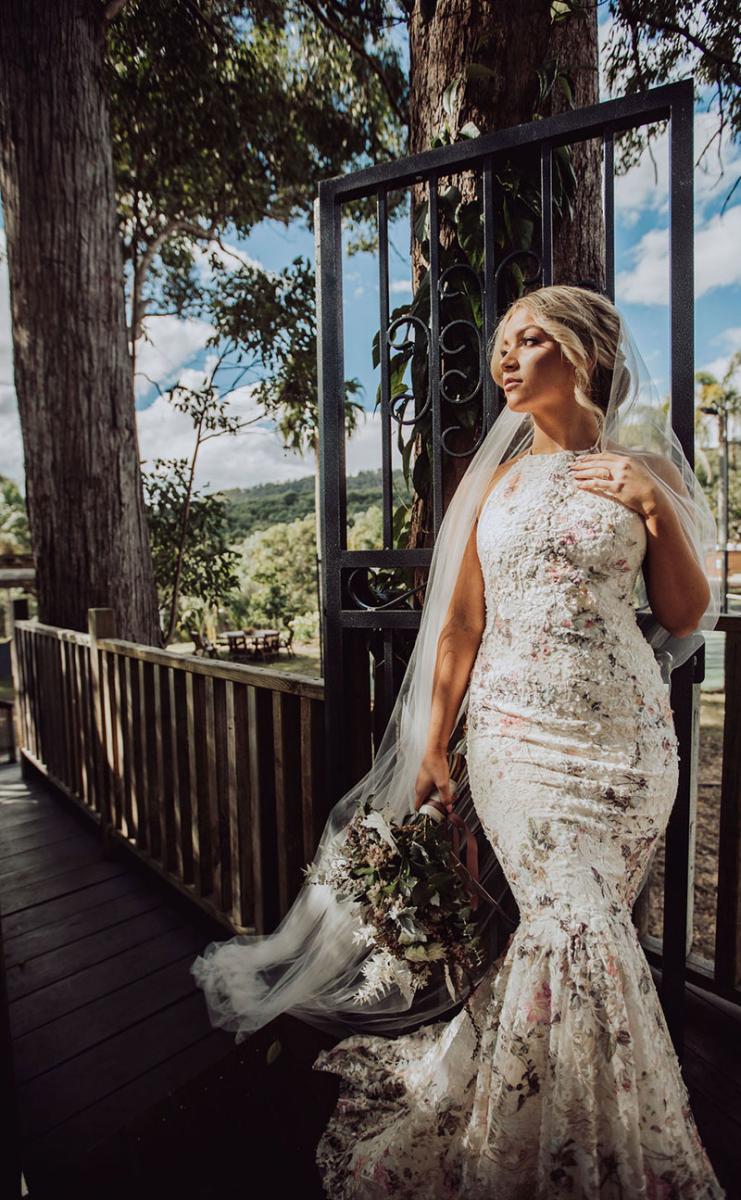 Favourite details
My favourite detail from the shoot is hard to narrow down, as I just love Danielle's style of imagery.  I loved the treehouse scene, the spa, the chook pen and Maya jumping on the bed. How can I choose just one? I love them all.  I would have to say I love Danielle's style and feel she just knew exactly what I was hoping for and went that one step further.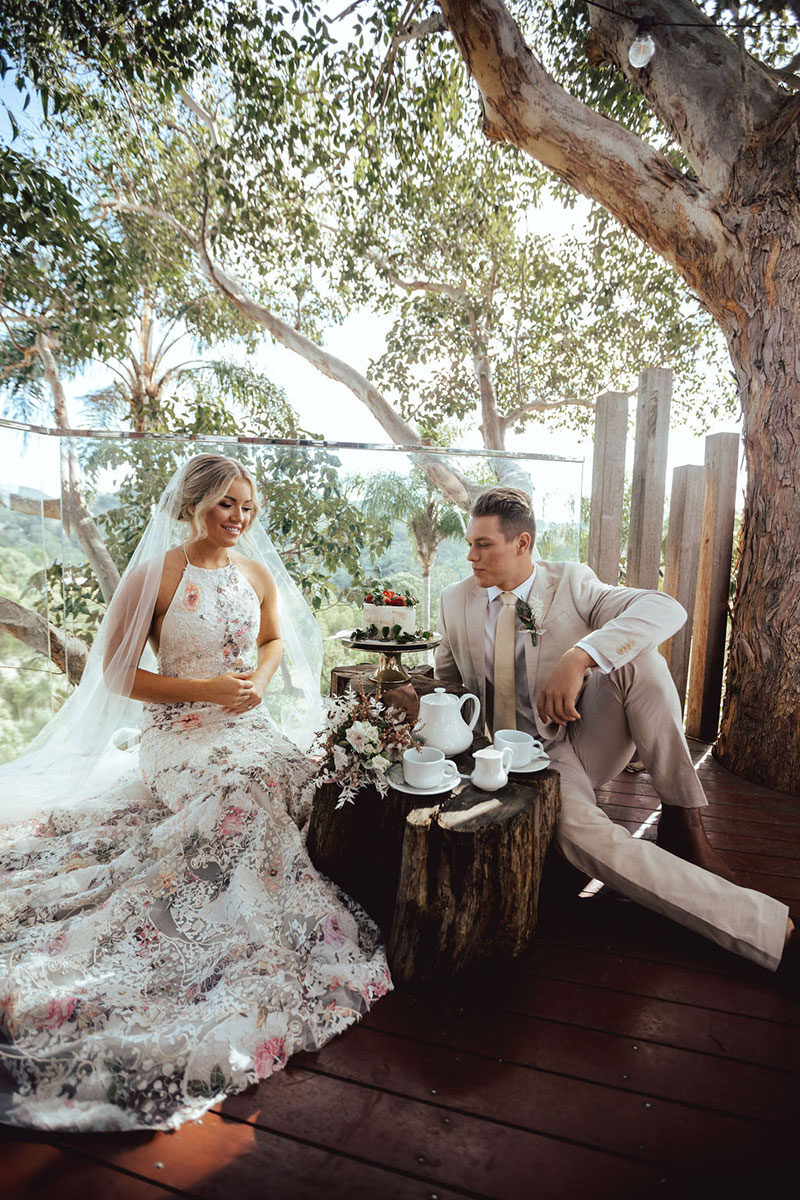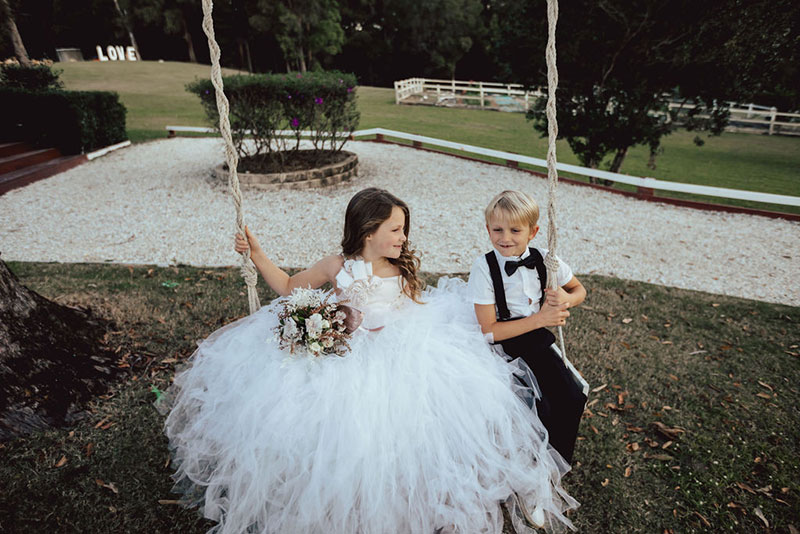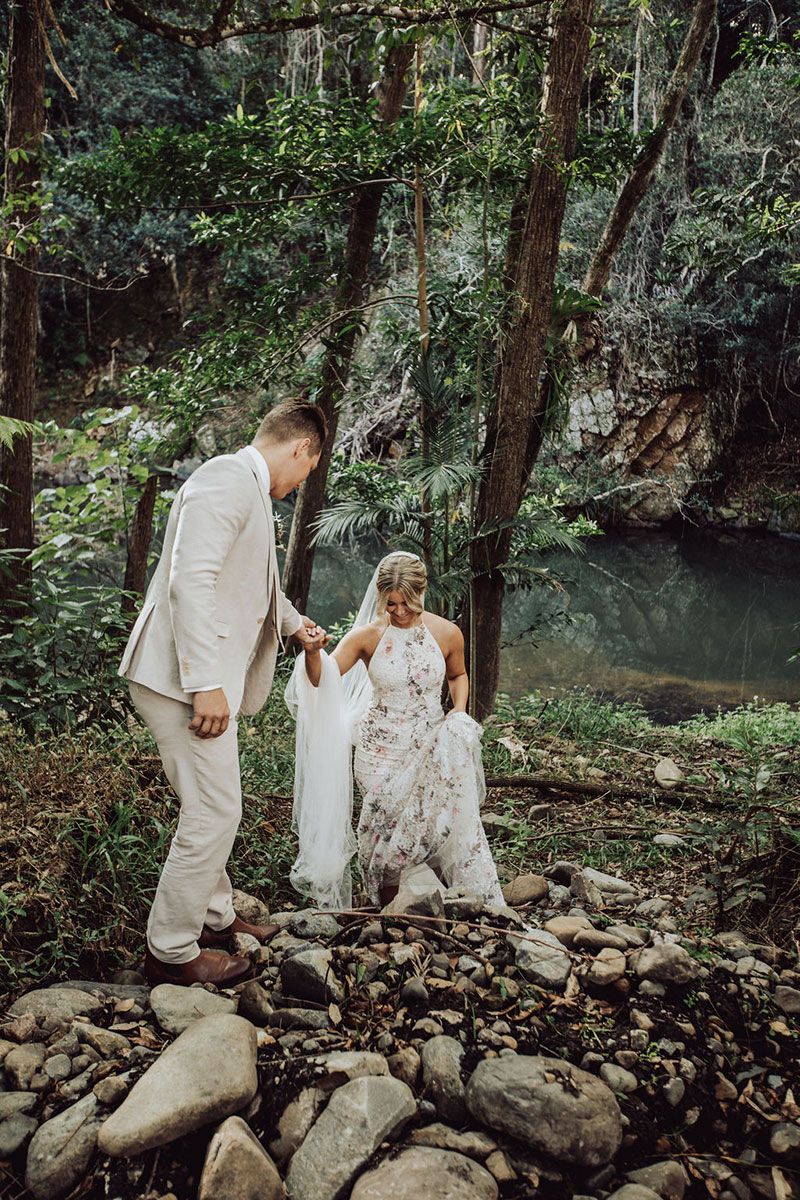 Favourite moment from the day
I had many favourite moments of the day but being able to rest on the veranda of the treehouse for a short time, while sipping on my latte and eating cake, was very relaxing.  Unlike some, the shoot didn't feel too hectic. Running back and forth was also very freeing and helped burn a little of the calories I was eating in cake.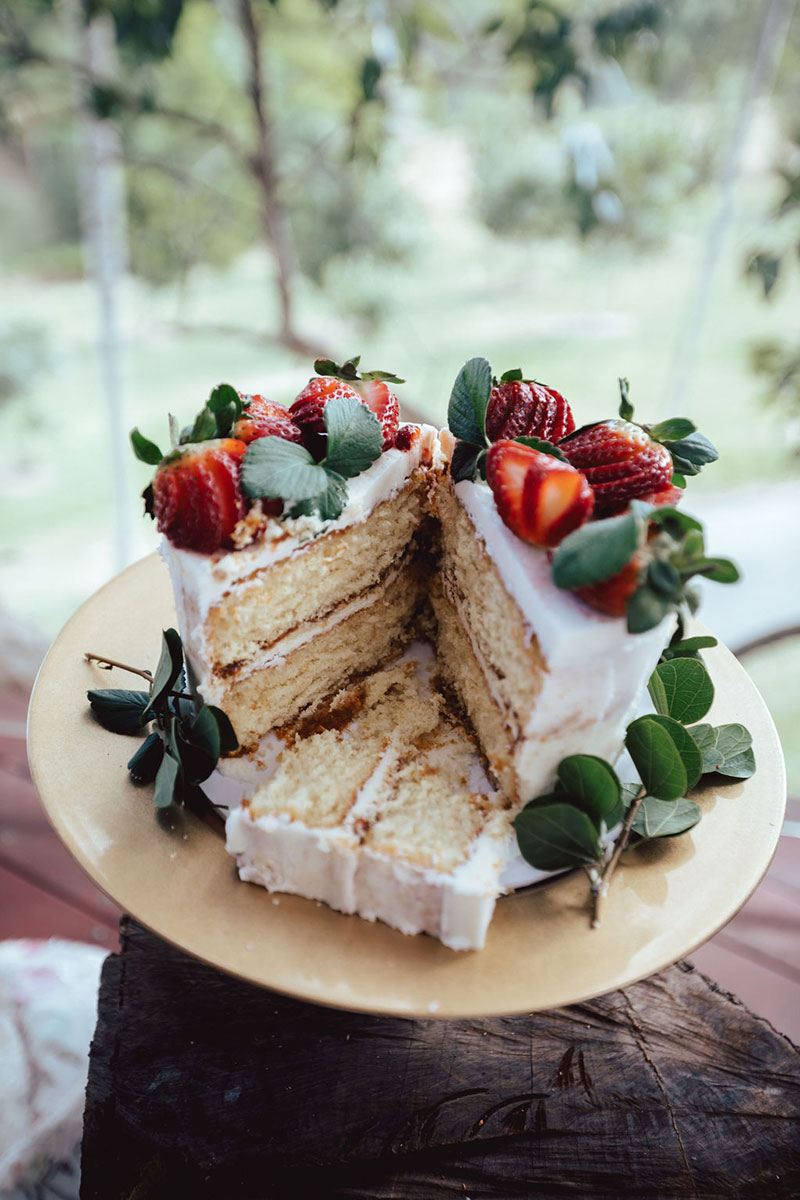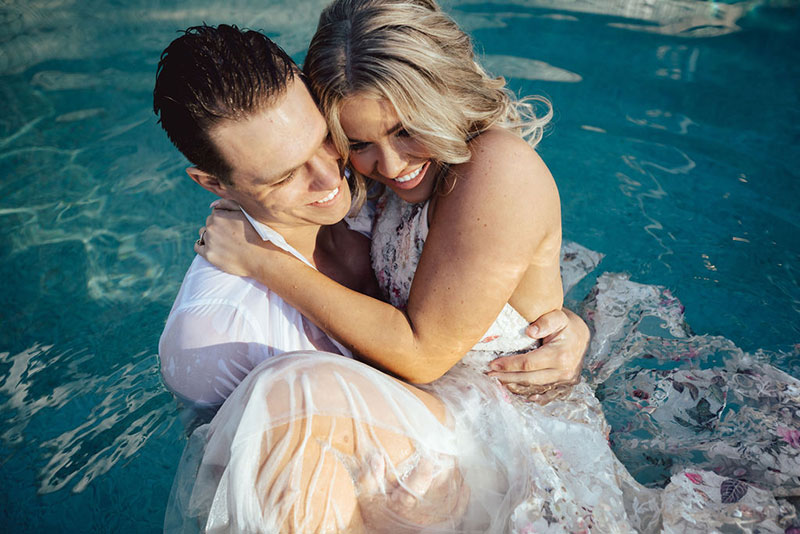 Venue: Austinvilla Estate
Photos & Video: DK and Co. Photography
Dress/Accessories: Helena Couture Designs
Suits: Black Jacket Suiting
Hair: Jenna Leigh Styling
Makeup: Nicole Peterson
Flowers: Pollinate Gold Coast
Catering: Gareth Keenan Catering
Models: Emily Upson & Hayden Paterson
Children: Maya & Bentley
Shoot 3: Photos by Leigh Warner Weddings
I was unable to be on set for Leigh's shoot, so one of the highlights for me was seeing the images and taking time to enjoy the journey the crew took while creating the images.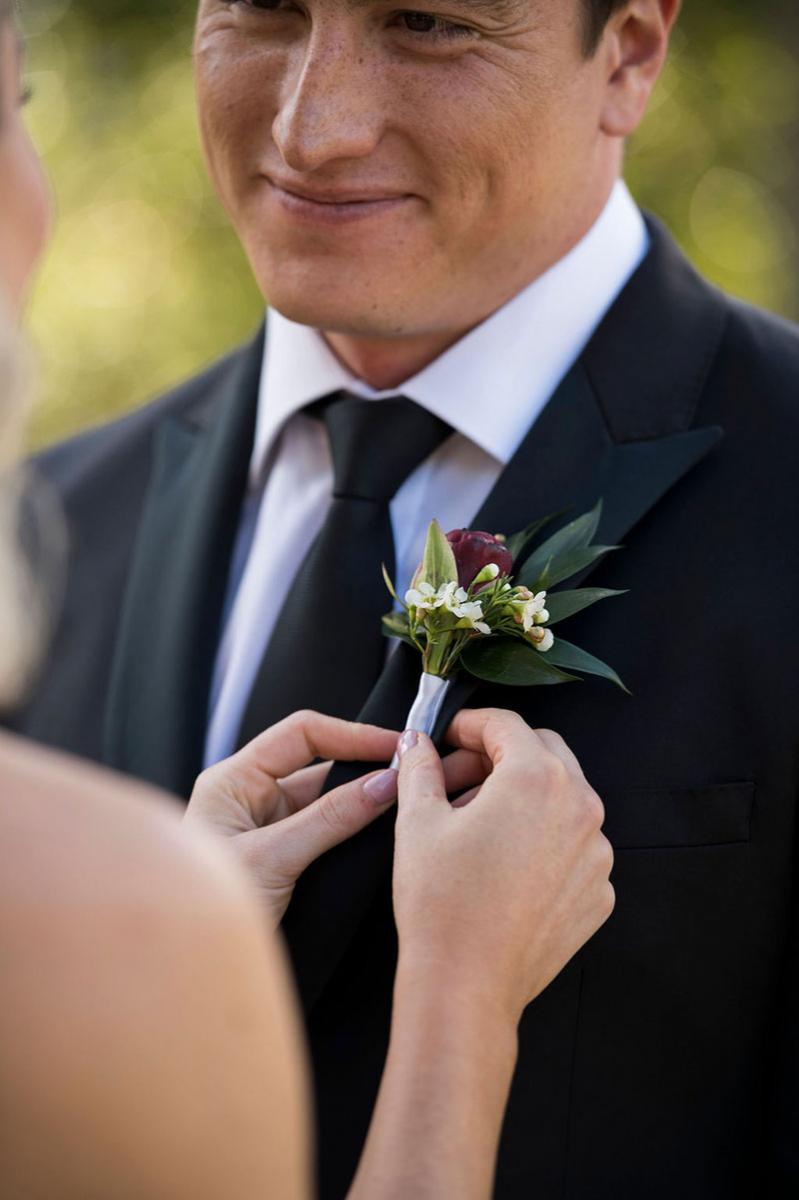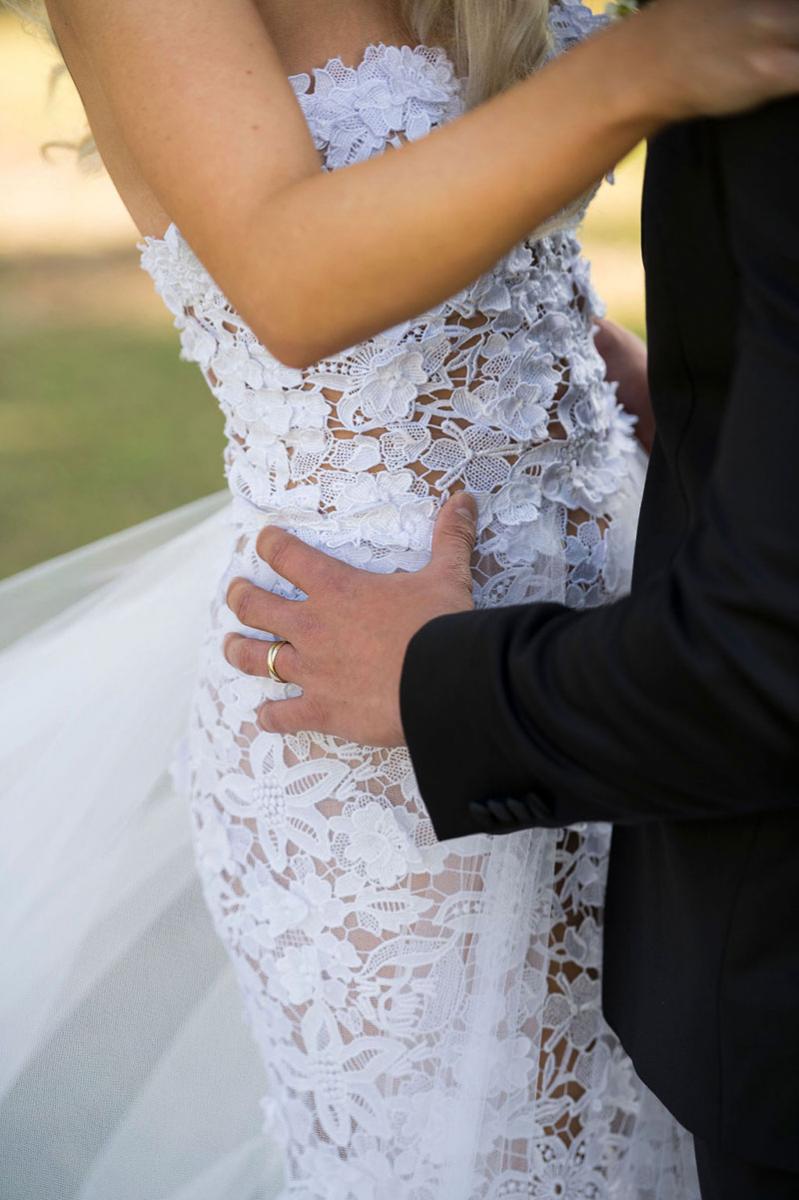 Favourite details
It's hard to choose a favourite detail of the shoot, but after looking at the images again, I think I would have to say it's the way Leigh wields the lighting in his images.  He is a master of capturing the moment with lighting, whether it be daylight or artificial, to create images that almost take on a third dimension.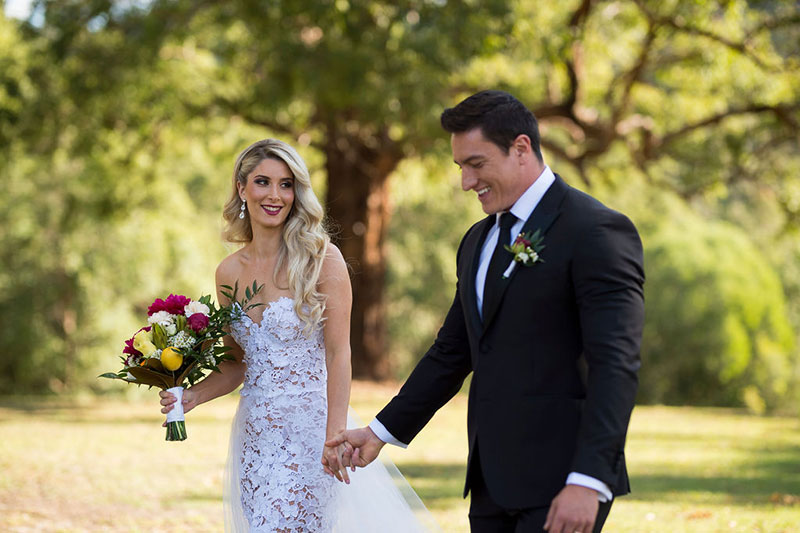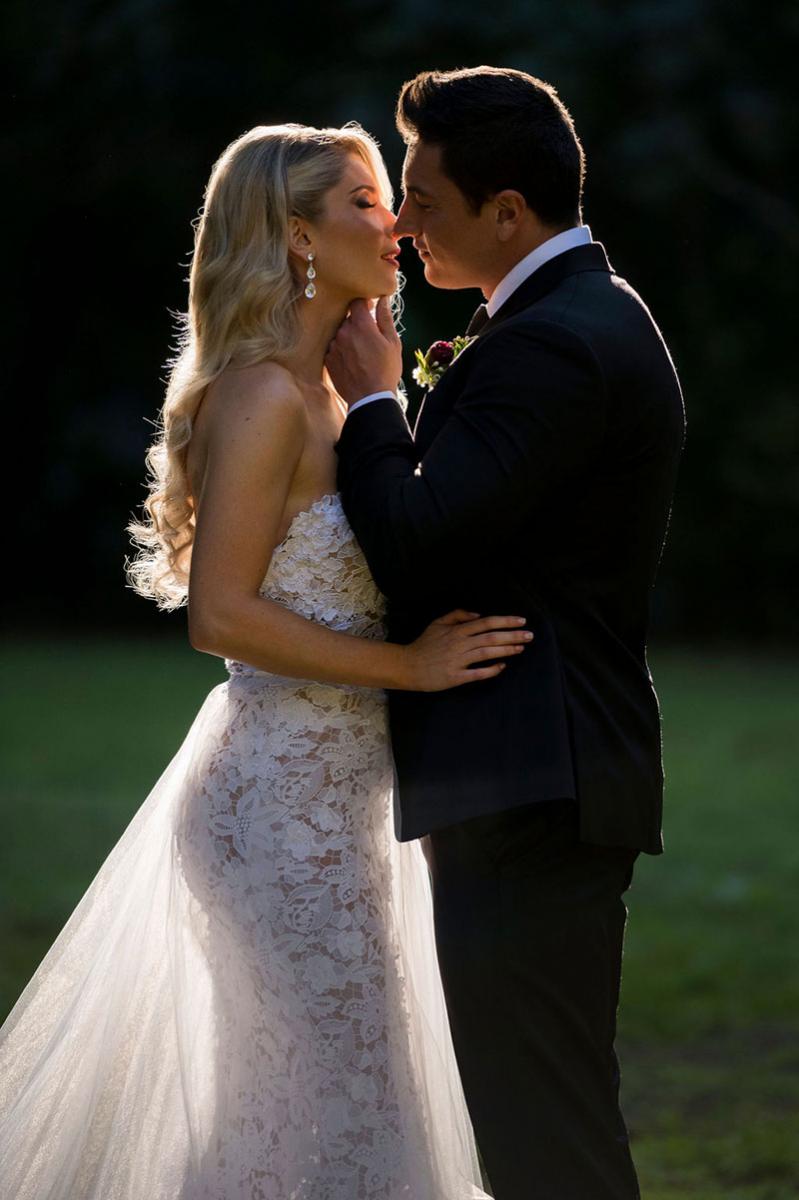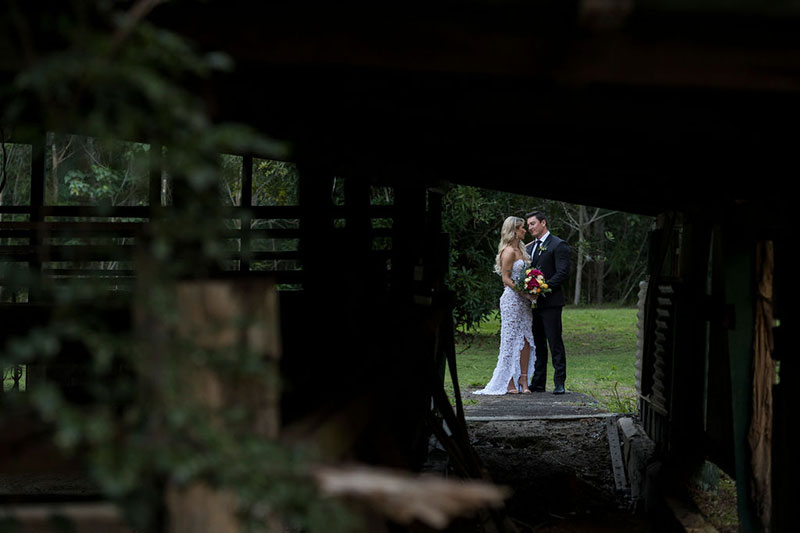 Venue: Austinvilla Estate
Photos & Video: Leigh Warner Weddings
Dress/Accessories: Helena Couture Designs
Suits: Black Jacket Suiting
Hair: Jenna Leigh Styling
Makeup: Nicole Peterson
Flowers: Pollinate Gold Coast
Models: Mimi Hutchinson & Eli Ho
While I was working on new sample dresses through COVID-19 isolation, I didn't want to just do a fashion shoot of all my dresses: that would be easy but not what I was wanting to achieve.  I wanted to do many shoots, one dress per shoot, with different vendors, showcasing not only what we can all do, but by bringing some of the vendors from South East Queensland Wedding Industry, my industry, a chance to rise up and shine once more.
Visit Helena's website to see more gorgeous images and read about the challenges and background stories for each shoot.
About the venue: Austinvilla Estate is a family run private estate set on 111 acres in the Gold Coast hinterland. It has a vintage inspired homestead for the events and functions, a dreamy rustic pavilion for ceremonies and boutique style accommodation so the guests can stay. Waking up the morning after and enjoying a hot cooked recovery breakfast with all your guests is one of the most memorable experiences they offer. With many photographic opportunities available including creeks, streams, bushland vistas and sweeping manicured lawns, not to mention the majestic mountains, you will be spoiled for choice when it comes to your photos.