Planning 101 - Wedding Traditions
Published 20th April 2018 in Styling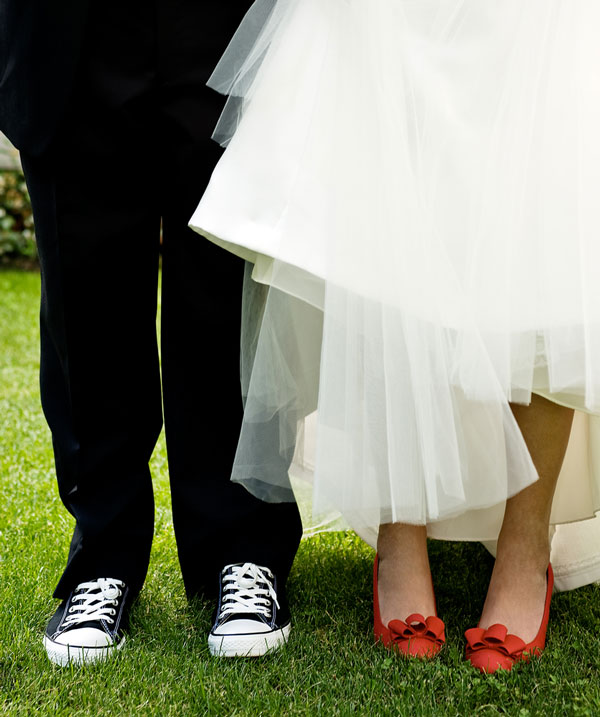 While most of us have no qualms in doing away with some of the stuffier and superstitious of wedding traditions (i.e. sleeping with a piece of cake under our pillow - what were they thinking!), there are some wedding rituals that are just too sentimental and plain old romantic to abandon.
The beauty of the modern wedding is that couples can pick and choose which traditions they'd like to make a part of their ceremony, and which they could live without. After all, some rules were made to be broken!
Raise Your Hemline 
There's nothing wrong with interpreting certain wedding traditions, especially when it comes to comfort. Don't discount a dress you love or a fit that flatters just because tradition tells you to! Shorter-length dresses flatter some figures much better than floor-length gowns, not to mention toning down the pomp and pageantry if you're going for a more casual ceremony. Another plus? They're much easier to dance in! You're probably more likely to wear a knee-length dress again, instead of losing it to the back of your wardrobe. Go for a colour other than virginal white - match a pink, cream or even lilac gown to your flower and decor palette.
Bridal Party
While it's nice to include as many people as possible in your ceremony, remember that there's no sense in spending big bucks on outfitting a bridal party that's made up of people you've invited out of politeness. Maybe you'd prefer one bridesmaid rather than six, or maybe your groom's best man is actually a woman! Page boys, ring bearers, flower girls - if you don't need them, forget them. Don't get caught in the trap of making up numbers just because it's the norm. A paired-back bridal party made up of those who should truly be there will make for a more meaningful ceremony.
Venue
It goes without saying that a church wedding isn't everyone's cup of tea. Chapels, outdoor venues or tying the knot in a place that has some significance to you is another option for the modern couple. Being married by a celebrant rather than a priest is perfectly acceptable, as is altering your vows, doing away with biblical verses, and shortening the nuptials (and maximising time spent at the reception!) all together.
Bridal Shower
While it may be a long-standing tradition to shower a new couple in gifts (many of which they  may not actually need), remember that there are plenty of alternatives. Invite guests to donate to a charity of your choice instead, or set up a wishing well or 'money hole' at your reception. Guests will feel all the more appreciated if they know their money is being well spent.