5 Best Wedding Caterers in South East Queensland
Published 2nd January 2021 in ALL Categories, Catering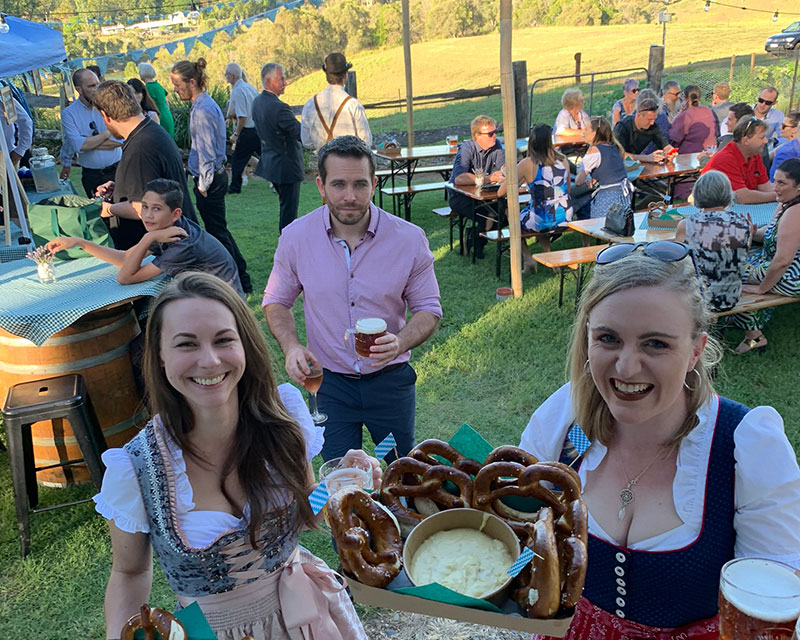 Image (above) from Kraut N' About
With more couples having outdoor weddings, caterers are seeing a resurgence in popularity.
The freedom gained by having an outdoor wedding, particularly during the pandemic, is very attractive - think festival vibes, fresh clean air and you and your guests mingling (albeit at a distance) under the stars.
Dishing up unique and creative food, food trucks and mobile caterers come to your address, feed your guests, then pack up easily once done - no fuss! So if you want to truly personalise and manage your own wedding, a gourmet food truck or mobile caterer ticks all the boxes.
Here's how you can party in style, with five of the best caterers in the South East Queensland region.
Kraut N' About
Inspired by traditional German cuisine, Kraut N' About mobile catering specialises in personalised weddings. You have a range of options depending on the style of your wedding, from food truck to share tables, smorgasbords, casual stand up style to more formally arranged sit down dinners - all with a Bavarian flavour of course!
At Kraut N' About, their mission is to make people happy with fantastic food in a fun environment, with delicious hearty food the key ingredient of every celebration.
Owner and Chef, David, has more than 35 years experience in hospitality and takes pride in tailoring a catering package to suit your wedding. So if you're looking for delicious food, contact Kraut N' About and allow them to take you on a culinary journey to Bavaria.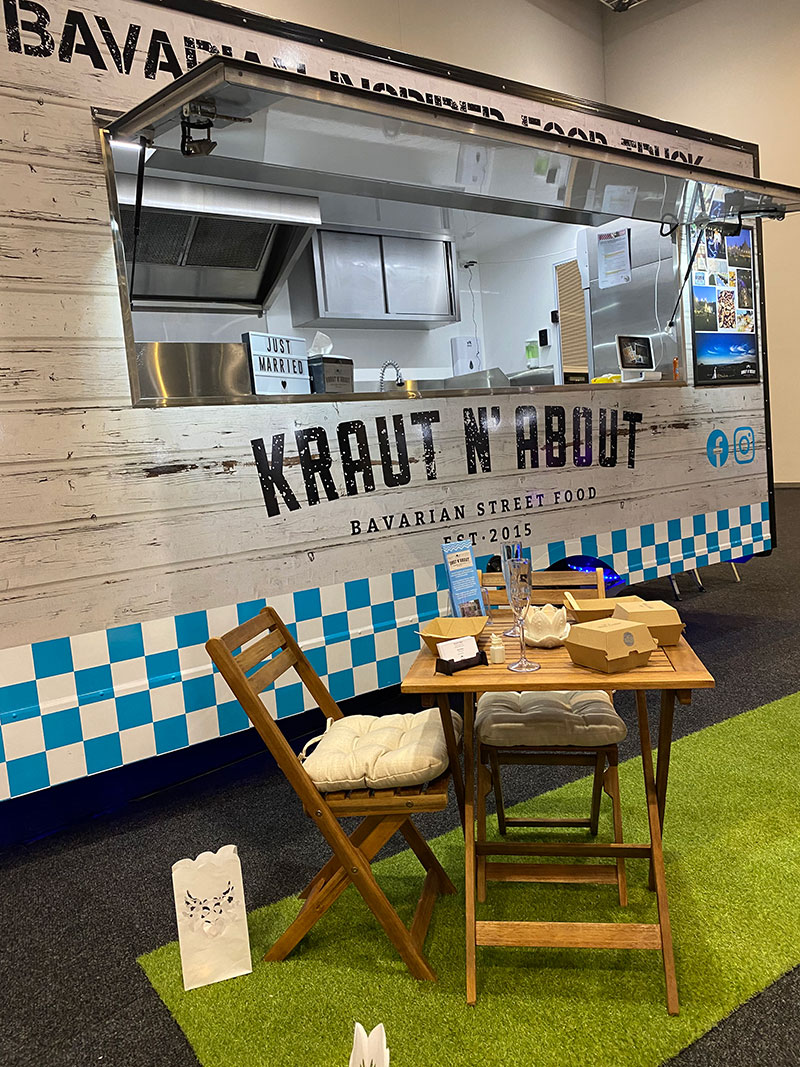 Senor Paella
Senor Paella offers you the great taste of Spain with an assortment of aromatic Paella for your wedding. Senor brings everything, prepares, cooks and serves from his gigantic Spanish pans. It creates a wonderful spectacle and a focal point for guests to gather around. You have the the option of having your wait staff serve alternate drop to table or for a more informal wedding, your guests can chat to the chef, choose their favourite paella, and be served directly from the pans.
You can choose from meat, seafood or vegan paella recipes, or if you have a larger wedding, you may like to choose two or three separate pans of different paella recipes to suit all tastes. Though it is a meal in itself, the Paella can be complemented with fresh salads and bread, to authentic Spanish cheese and olives to create a complete party package.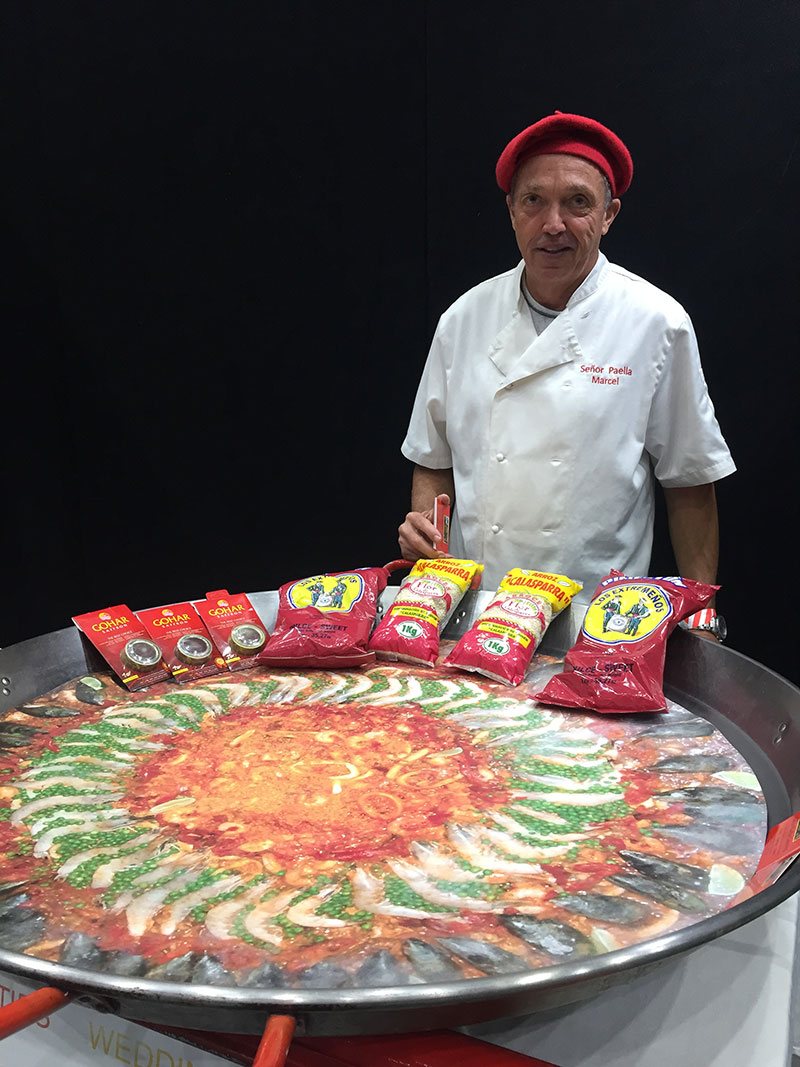 Sons of Napoli
Serving authentic Italian style wood fired pizzas from a restored vintage 1947 Dodge Fargo farm truck will guarantee a memorable, hassle free and tasty event. Grazing tables, hot canapes, pasta and dessert are also available. The truck is fully licensed, with several drink packages available, plus it's equipped with an awesome sound system and a striking illuminated rooftop sign to help set the mood.
So if you're planning a casual yet elegant styled wedding on a property or another outdoor location in South East Queensland, Sons of Napoli can make it happen. They are completely self-sufficient and work best in wide open spaces.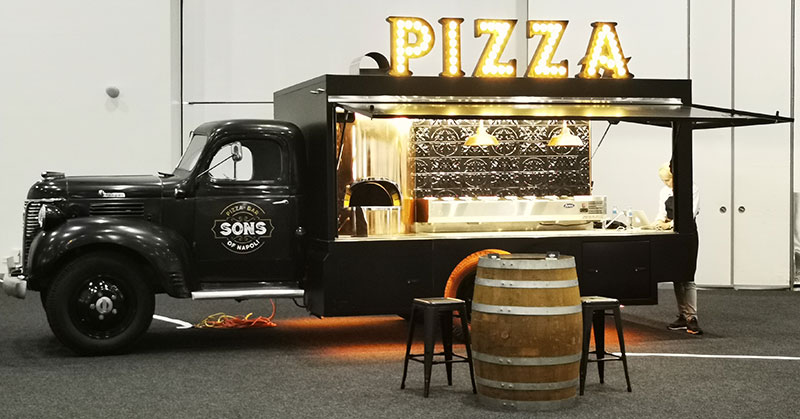 In Season Catering & Events
Not a food truck as such, but offering mobile catering to a wide variety of weddings and events, from small intimate backyard affairs to formal dining in grand scale production, In Season Catering & Events can guarantee a remarkable culinary experience. Travelling around the Gold Coast and Hinterland to Brisbane and Byron Bay, In Season's menus consist of hand made products which are prepared in their commercial kitchen utilising fresh and local produce. Food is then cooked on location to ensure freshness and quality.
From cold or hot canapes, sweet canapes, share style grazing, classic sit down entrees, mains and desserts, traditional buffets, grazing boards, dessert tables and gelato bars - In Season catering will provide you with not only a meal, but stress-free planning and execution of your wedding catering needs. There are no minimum numbers and you can even book in for a menu tasting beforehand.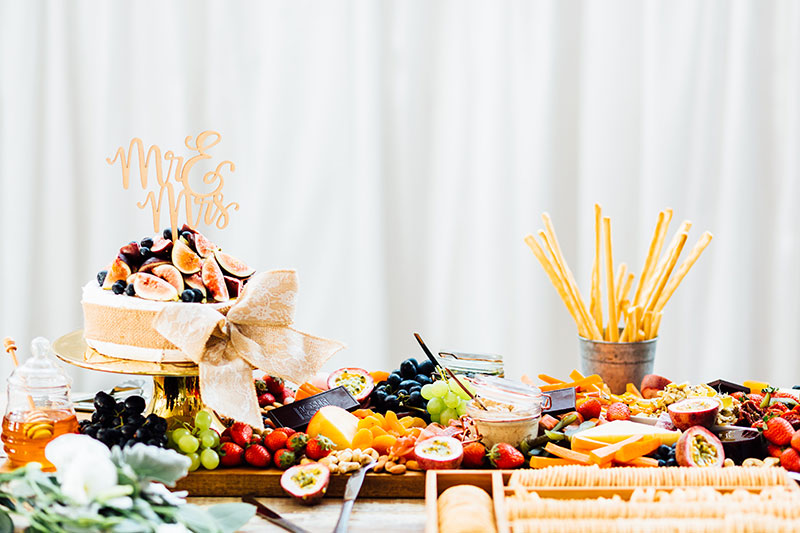 The Chevy Bar
Catering is not just about food. Beverages are important to factor in as well.
The Chevy Bar is a 1959 Chevrolet Apache converted into a mobile bar. Creating a wonderful centrepiece to any event, The Chevy Bar services South East Queensland and can cater to small or large events.
The Keg systems are designed to give you the best chilled beer on taps, plus they can also serve your guests cider, wine, spirits and soft drinks from their bars.
Offering lawn games, a PA audio system, plus bar tables and bar staff, The Chevy Bar, as well as being practical and convenient, will add a sophisticated vintage flavour to your event.
So if you're ready to start planning your outdoor wedding, make sure to check out these five fantastic catering options in South East Queensland.
Creative, personalised weddings are easy to achieve when you have experienced, professional wedding suppliers to help you out.
Looking for catering companies in other regions? See our full list of caterers here.