The wedding wheels
Published 18th July 2016 in ALL Categories, Planning 101, Transport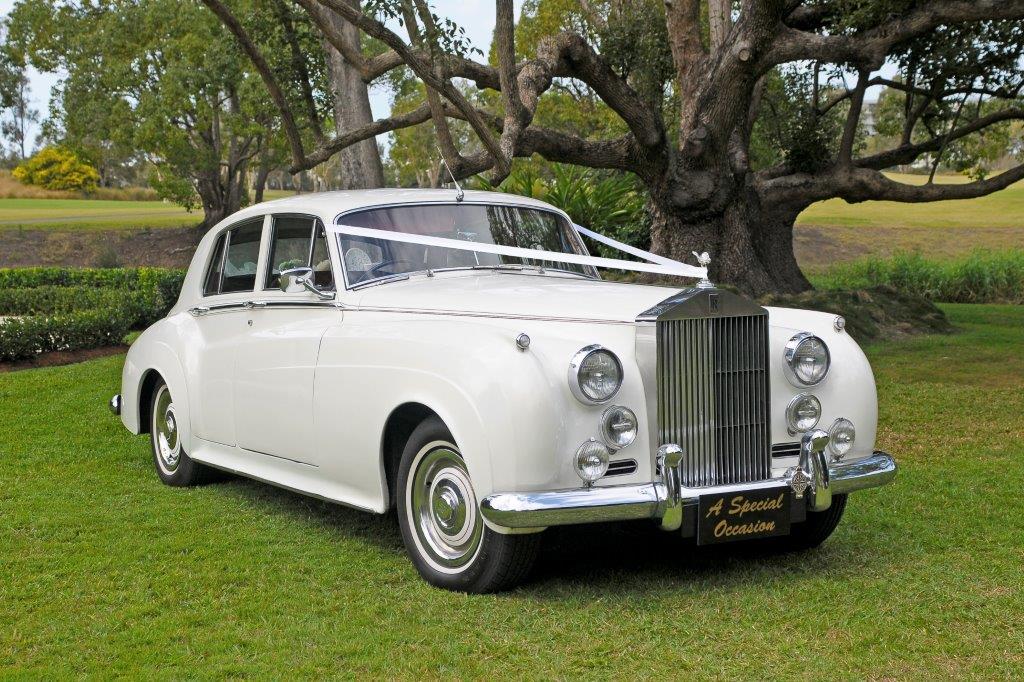 A Special Occasion - Rolls Royce Hire
It is traditionally the bride's prerogative to arrive 'fashionably late' for her wedding, but we don't think it's fair to leave the poor groom sweating at the altar - here's how to arrive on time, and in style.
 
Planning your schedule for the day
Spend some time considering how your day will unfold and the logistics of your schedule. Generally, wedding transport companies will have a minimum duration for your booking, followed by a per hour charge thereafter. Your schedule will determine the duration for which you require your wedding transport.
Being late because of traffic can ruin a regular day, and it can really put a damper on your wedding. Pad some extra time onto each trip you'll be making in case of unexpected delays, and keep in mind that getting excited people into multiple cars is no easy task, and especially in a wedding gown. 
Some important factors to plan for include:
-The day of the week, and how traffic flow may be impacted
-The route you wish to travel and the time it takes to do this
-Public and sporting events which may be occurring on the same day
-Where will your photographs take place? How much travel time is required from the location of your ceremony to the location/s of your photographs?
-Time required by your photographer at the locations you choose
-Alternate locations for your photography should weather be an issue
Choosing your wedding wheels
One of the more important visual aspects of your big day is your wedding car. For many couples it's one part of the planning process that both you and your partner can have some fun with. When narrowing down your options, it's important to consider all visual and practical aspects - including: the look/ feel, budget and practical needs of your wedding day. 
Many wedding car hire companies can get booked up to 12-24 months in advance, depending on the popularity of the car, so it's best to start planning early to avoid disappointment.  
Firstly, you need to consider the practicalities:
-How many people you have to accommodate in each vehicle 
-How far you're going to travel
-How much you want to spend
-Comfort. Will it fit your dress/ everyone else's outfits?
Choosing the style is the more difficult part. Usually, plenty of cars will fit your practical criteria, so choosing a car, like everything else in planning a wedding, depends highly on your personal taste. Not only should the car represent your personality, but it should suit the tone and formality of your wedding.