Top 7 Wedding Day Tips For The Bride
Published 7th May 2020 in ALL Categories, Planning 101
Here are our top 7 not to be missed wedding day tips for every bride-to-be. We know you will most likely be inundated with advice before your wedding day, but if you remember anything, remember these! 
Eat a good breakfast 
We know that when you first wake up on your big day you may not feel like scoffing down a hearty breakfast. Just thinking about the day ahead with the nerves and the long list of things from hair and makeup, your dress, photography and turning up to the ceremony on time can seem daunting. But you need to remember that your wedding day can be long, active, emotional and can include many sips of champagne. If you don't start the day off right you risk the chance of missing out on food till you hit your reception, which can lead to fatigue, light-headedness and let's be honest can make you super hangry, right when you should be enjoying every moment.
Don't stress about the weather 
Forget about the "chance of rain" and stop checking that weather app for updates. Have a wet weather plan from day one, with great contingencies for all weather events. Plus it's good to remember that rain, and storms with those beautiful wild clouds on the horizon, can make for some incredible photographs.
Pace yourself
In the excitement of getting ready and hanging with your bridal crew it can be easy to overdo it on the breakfast champagne. The best approach can be to take it slow and enjoy yourself; there will be plenty of time to let your hair down later. After all, you want to be able to remember every moment of your ceremony and be looking and feeling your best as you say 'I Do".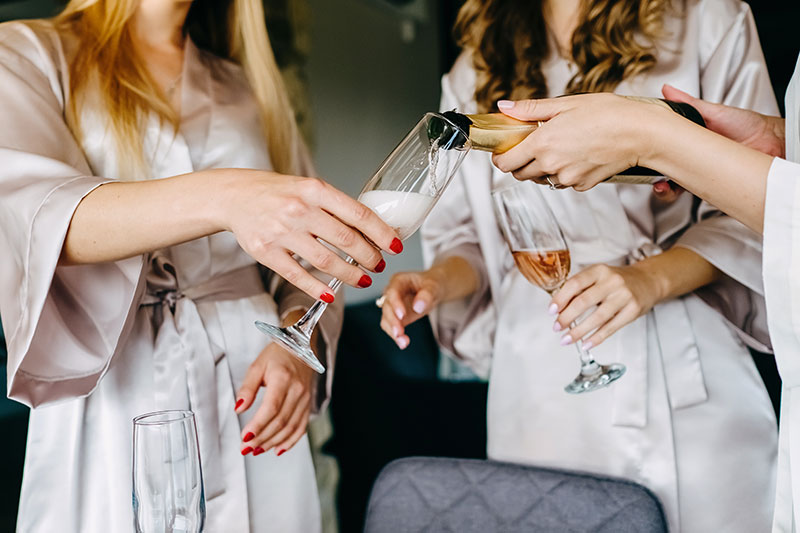 Organise a cute "getting ready" outfit
Splash out on a gorgeous robe or button up top, so you won't be caught trying to lift something up over your head after having your hair and makeup done. There is also a high chance that people will be taking shots of you getting ready for your big day, and you don't want to be snapped in your daggy old tee!
Go to the toilet before you get into your dress
Probably not the advice you were expecting, as we are sure you have a handle on your bathroom habits by now. But what people don't tell you is, it's super hard to go to the toilet in a wedding dress! Think about picking a close friend or family member that can accompany you to the bathroom to help hold your dress up if needed.
Steal a moment for you and your partner 
Being surrounded by your friends and family to celebrate your wedding is amazing, but sometimes in the greeting and well wishing you can forget to connect with your new husband or wife. So take some time to sneak away from the party by yourselves to stop and enjoy the moment. You'll be glad you took the time out for each other.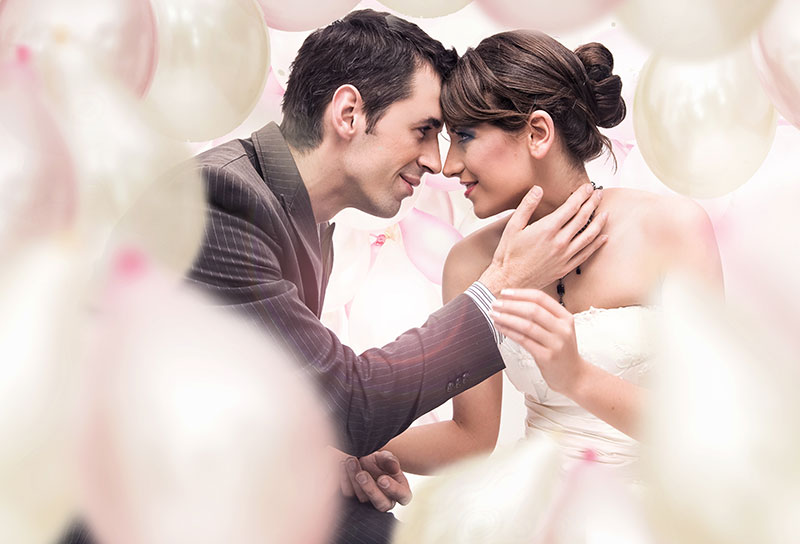 Organise food for after the reception
We know in the throws of organising the big day you have created an incredible menu, with plenty of food. But sometimes in the rush and excitement of your wedding, you don't always get to eat much, especially if your dress has a corset or is restrictive. Having some yummy food to enjoy once you have kicked off your heels and taken your dress off at the end of the night can be heaven.