Top 2020 Wedding Transportation Ideas
Published 21st May 2020 in ALL Categories, Transport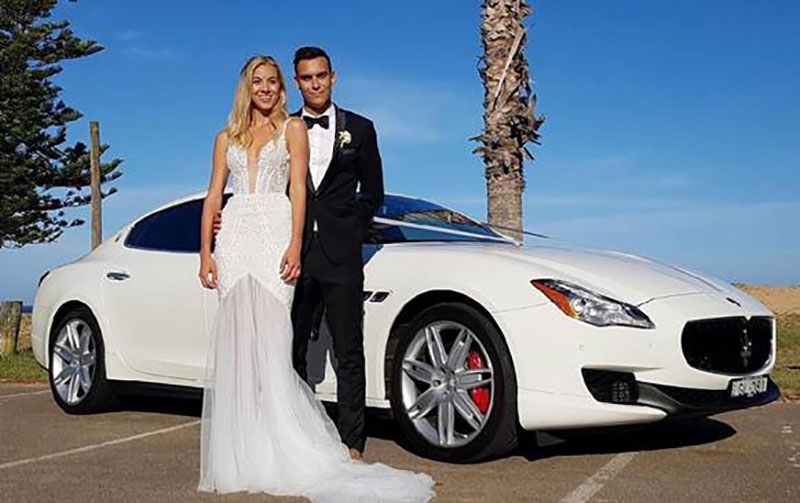 Above image: Maserati Quattroporte Sedan from HF Wedding & Hire Cars.
With your wedding organisation in full swing don't forget about the importance of booking your wedding day transport needs.  We have put together a list of some of the best wedding day transportation options that will best suit your needs and vision for your big day.
Wedding Cars
Wedding car options can range from vintage, classic, to modern, depending on your wedding theme and style. Imagine arriving to your wedding ceremony in a vintage Jag or a classic Rolls Royce, or perhaps a high octane muscle car is more your thing. If you prefer a more modern luxury mode of transport, then a prestigious Audi or BMW might suit your wedding vision.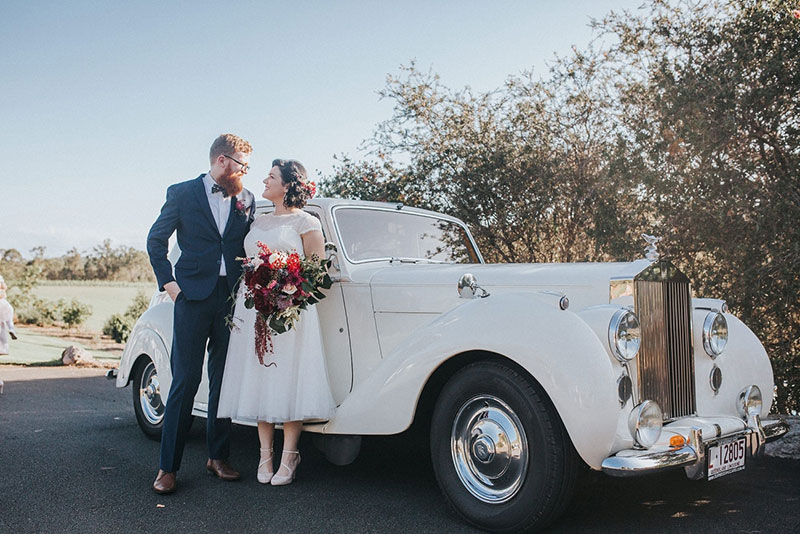 1948 Rolls Royce Silver Dawn Classic Car from Tic Tac Tours exudes timeless beauty and classic elegance. Seats 4 people + Chauffeur. Original red leather interior and English white exterior.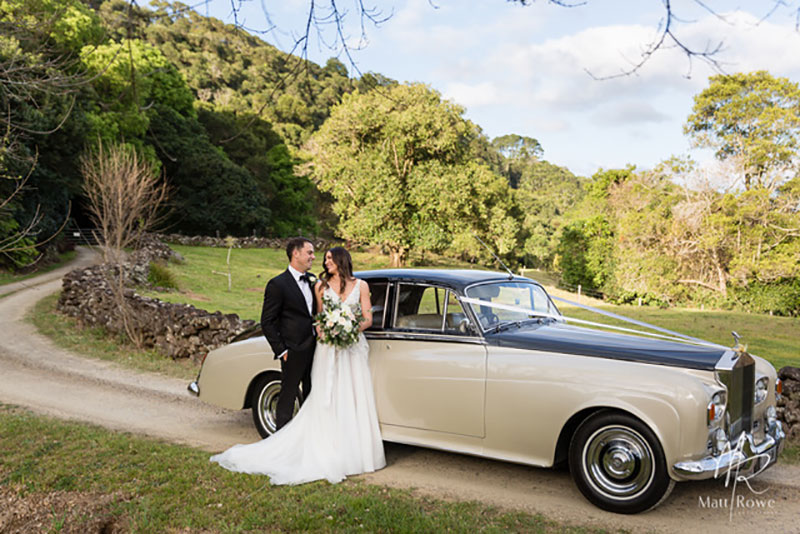 Betty The Bentley from Classic Wedding Cars is a 1952 Bentley in Champagne and Black with Champagne interior. Seats 4 passengers with a personal Chauffeur.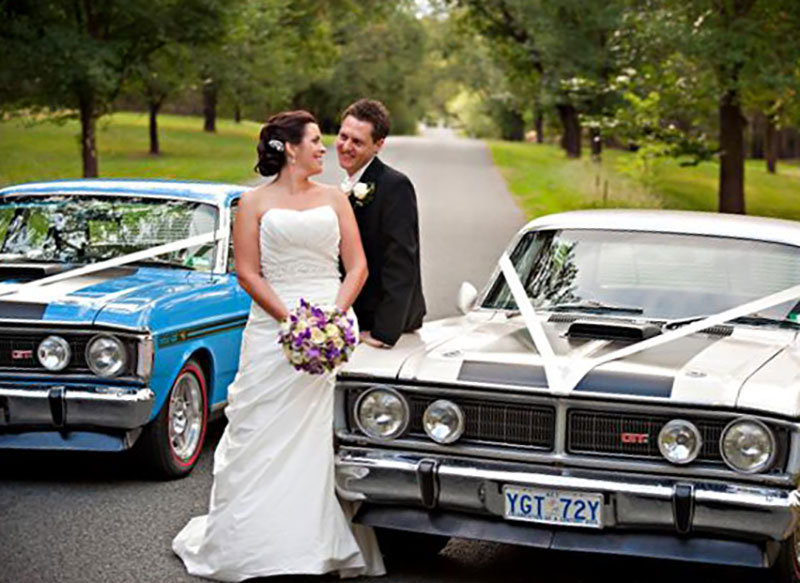 1971 True Blue Falcon GT and 1972 Ivory Falcon GT from True Blue Wedding Cars.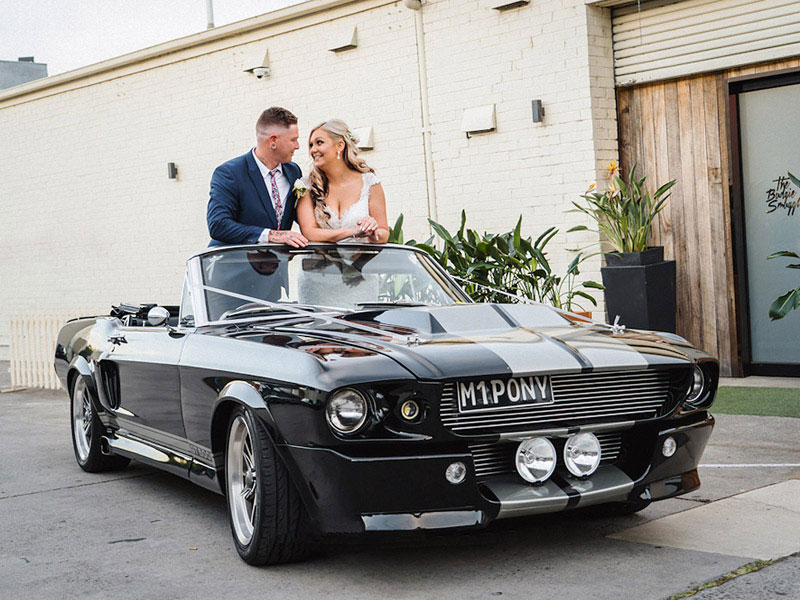 1967 Eleanor GT500 Convertible Mustang from Mustangs in Black. Includes black with silver Shelby stripes and black interior, electric roof and seats 3 people. Photo taken by: ATEIA Photography.
 
Hiring wedding transport not only gives you the option of arriving in your dream car, but you can match it to the era and theme of your wedding day. This can make for some incredible images, while you sit back and relax as you, your new spouse and your bridal party are driven around in style.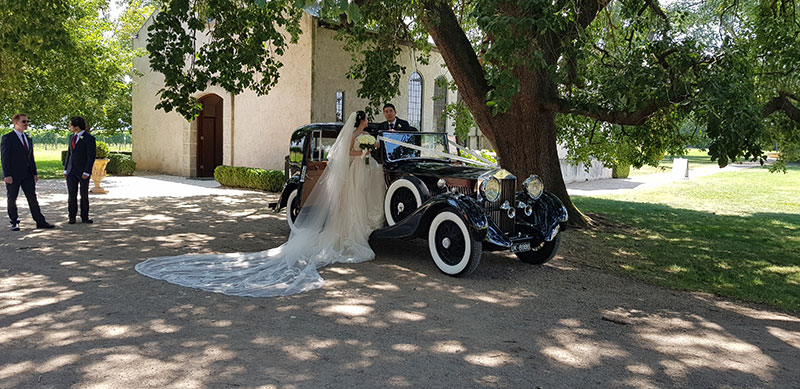 Black 1935 Rolls Royce from Always Classic Cars seats 5 passengers.
Wedding Limousines
Wedding limos are such a great idea to fit you, your bridal party, and even your family into one vehicle, with some options accommodating between 7-13 passengers. 
Think Chryslers, Mercedes Benz and stretched hummers with the option of a stretch or a super stretch limo. These vehicles can include a fully stocked bar, leather interior and ample legroom.  Who doesn't want to arrive to their wedding in style, sipping champagne as they are ferried around with the fun of their whole bridal crew along for the ride?
This pure luxury Black/brandy Chrysler 300C Super Stretch Limousine from Limoso holds up to 10 people in the back and 1 in the front if required. Also available in White.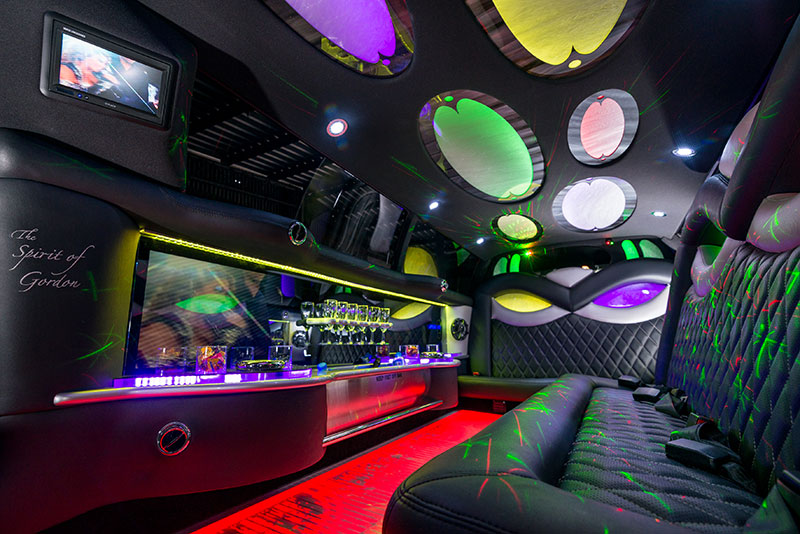 Interior of Murrell Chauffeur Drive's 10 seater Chrysler 300 Super Stretch Limousine featuring 3 LCD screens with music video playlists to suit all ages and musical tastes, laser lighting, and a disco floor/roof. It comes complete with a bottle of "bubbly" included and a scrolling LED sign to welcome passengers. 
Horse and Carriage
If limos and wedding cars aren't your style and you're dreaming of something a little more whimsical with a fairy tale twist, then a horse and carriage might be a great option. Just picture sitting in the back of your very own carriage, as you leisurely meander your way to the ceremony like a modern day princess. 
Although this mode of transport is not the best choice if you have to go across town and to multiple locations, it is a very romantic and sweet way to arrive at your destination, and just imagine the beautiful photos!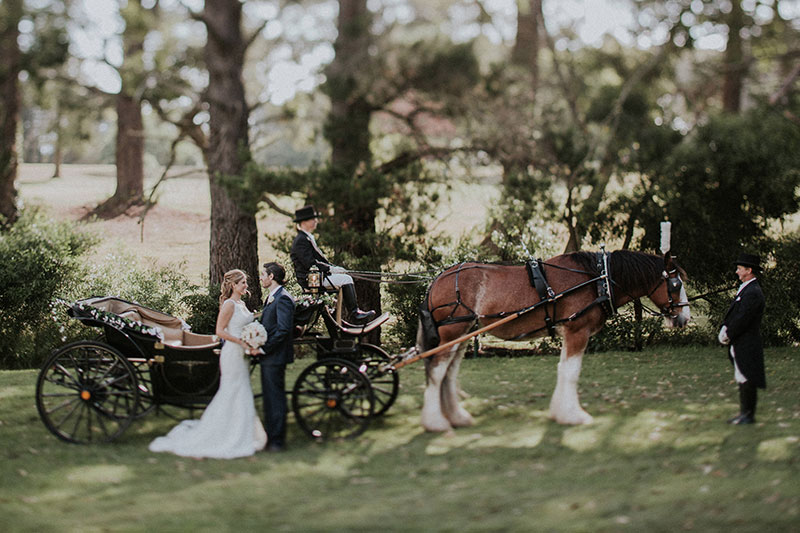 For a unique and head turning entrance to your wedding day, Roscommon Carriages offer a white or black Landau carriage which seats up to six adults. The driver and footman can be dressed in formal hat and tails, or akubras, vests and moleskins for a less formal wedding. The unique traits of Clydesdales appeal to people of all ages.
Wedding Bus or Kombi
Looking for transport to suit that boho theme, or wanting something a little more vintage with a funky edge? Then a beautifully restored bus or kombi van could be a great option. This mode of transport can take you to and from the ceremony and around town, while also featuring in your wedding photos.
Other options are hiring larger buses if you need to transport a large group of people or guests to and from your wedding ceremony and reception. This allows for easy movement and can create a safe transport option if you have an open bar and a wedding venue that is an expensive Uber or taxi drive away.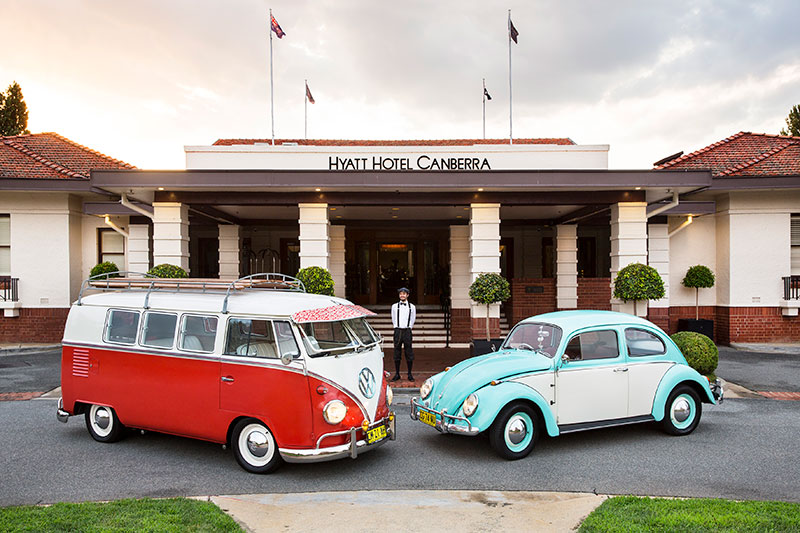 Meet Syd the Kombi and Benny the bug from Kamberra Kombi.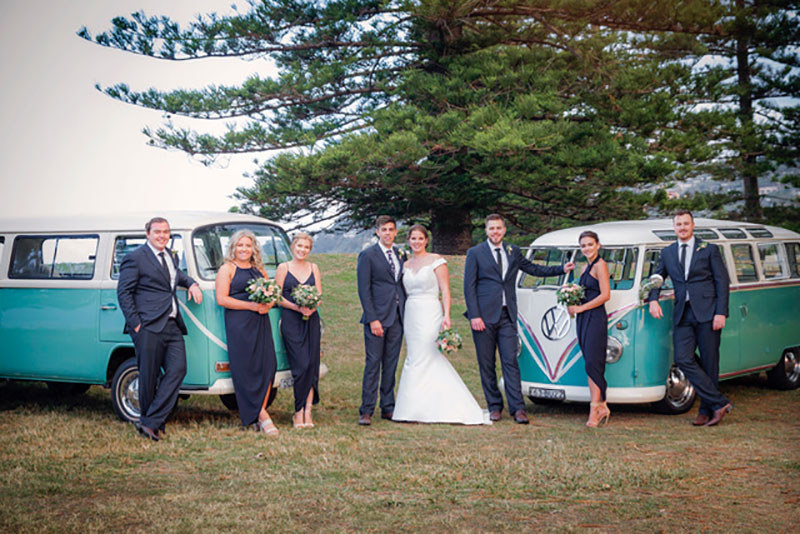 Immaculately restored 1963 and 1972 Kombi's from Priscilla Kombi Hire. Seats 6 passengers.
We hope this has helped give you some great ideas around the best mode of transport for your wedding day. We suggest getting in early and booking when you know your date, theme, style and wedding party numbers. Click here for more Wedding Transport providers.