RLW Angela and Martin
Published 5th August 2016 in ALL Categories, Real Life Wedding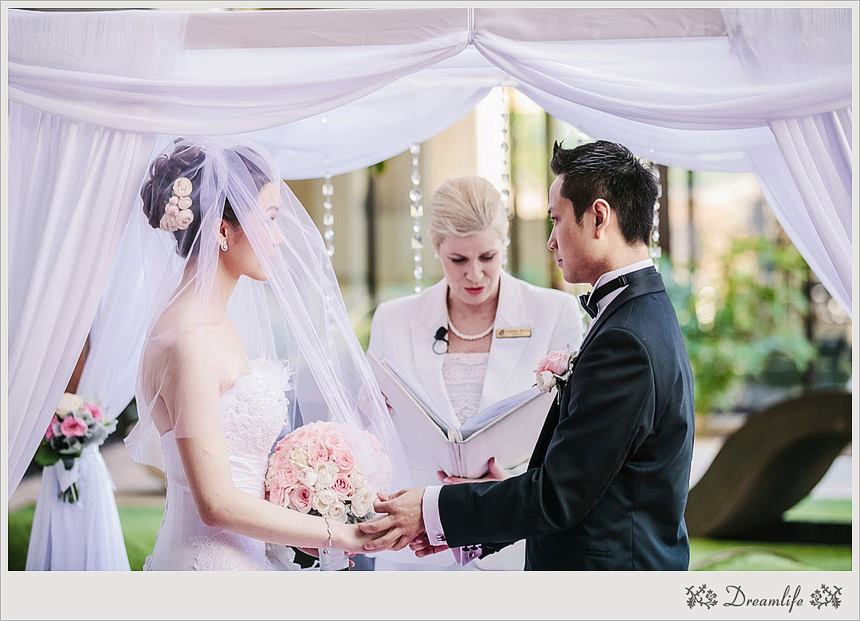 The Marriott Hotel on the Gold Coast provided a stunning backdrop for Martin and Angela's wedding. From the marvellous grand chandelier of the main staircase within the hotel to the magnificent wharf at the lake, Angela & Martin were presented breathtaking views wherever they turned.
After a beautiful ceremony the very much in love couple gathered their bridal party for some photo fun amongst tall pine tree and around the beautiful lake and pool. There was no doubt looking on that Martin and Angela looked to be the happiest of couples. 
The reception was later held in a function room at the Marriott hotel where guests celebrated this joyous occasion with Martin and Angela. The soft purple dim of the lights set a very pleasant feel throughout the night as the couple shared their first dance. The fun began after with everyone taking to the dance floor where they gangnam styled the night away.