Rebecca & Wade: Beating cancer to wed her love
Published 5th July 2013 in ALL Categories, Giveaways, Real Life Wedding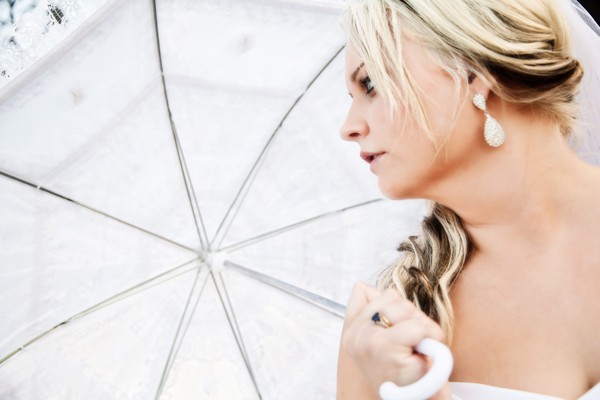 Rebecca was diagnosed with a rare cancer, beating it to marry the love of her life Wade. After this inspirational story of triumph planning a wedding  must have seemed a comparative breeze!
Rebecca explains, "I was diagosed with a rare cervix cancer, Adenocarcinoma. It is typically a cancer that travels to lymph nodes, like breast cancer. I had to have a radical hysterectomy which included the removal of my uterus, ovaries lymph nodes and cervix." After meeting in a nightclub one fortuitous night in 2006 Wade chose to propose to the love of his life over a candle lit dinner at home "just after the birth of our daughter" Rebecca fondly recalls.

Choosing the gorgeous AnnaBella Wedding Chapel for their special day Rebecca recalls the discovery…
"We came across our location, the AnnaBella Wedding Chapel, in a magazine and after having a look we absolutely fell in love with the place and decided this is where we wanted to be married and have our photos taken" and for diversity they headed to the nearby "Mooloolaba Beach with our photographer Ben from Velocity Images who made photos so much fun! And did such a great job!"
With a theme of bling ("I just love silver and we found it went well with the color of the bridesmaid dresses") and using a lot of online research tools, Rebecca admits planning "It took heaps of work! There is so much to organise you don't realise until you have to do it!" But really, she quite enjoyed the process.
And on the day, "It was actually quite relaxed, I think having a smaller bridal party makes a lot of difference, we had been planning our wedding for a long time so I just wanted to make sure I enjoyed my day without being a stress head!"

"Our wedding was beautiful! We were lucky enough to have already had our family, which meant we were able to have our four children alongside us. After beating cancer last year, we knew nothing could ever get in our way and we just wanted to seal our love with marriage. We had our ceremony at AnnaBella Wedding Chapel then took some amazing photos with ben then headed back to our reception at Mooloolaba Surf Club, and enjoyed every minute and the food and service was amazing!"

"As we drove around the corner to the chapel my three beautiful daughters were standing out the front ready to walk down the aisle, it was beautiful and I must admit my eyes did fill up! And the moment when I held Wade's hands and waited for the song to finish, I had never been so happy!"

In hindsight, is there anything you would do differently?
No not at all, I honestly just didn't want the night to end!
Why is being married important to you?
It is important because it is a promise we have made to each other. It means I get to spend the rest of my life with my best friend.
Wedding Music:
Bride's Processional: James Morrison - I Won't Let You Go
James Morrison - I Wont Let You Go from Kenz on Vimeo.
Recessional: Keith Urban - Somebody Like You
First Dance: Southern Sons - Hold Me In Your Arms
 
Photographer: Ben at Velocity Images / Gown: BellaDonna Bridal / Flowers: Divine Wedding Flowers / Cake: Sunshine Coast Cakes / Hair & Makeup: Hair For Brides / Rings: Angus & Coote  / Groom & Groomsmen: Connor / Ceremony Venue: AnnaBella Wedding Chapel / Reception Venue: Mooloolaba Surf Club / Celebrant: Kate Whitton / Bonbonniere: Glug Designs /
Theme: Bling