Pet of honour
Published 1st June 2016 in ALL Categories, Ceremony, Inspiration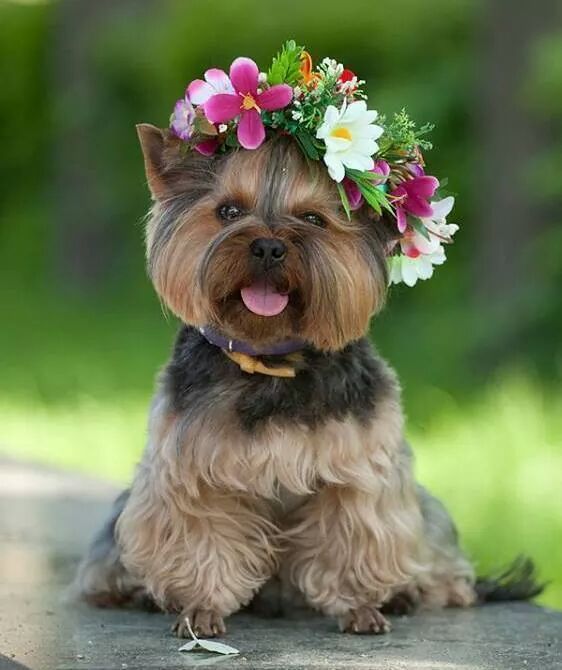 It's important to be surrounded by the people you love most on your wedding day. And, for many couples, their nearest and dearest include a four-legged friend. But the question often isn't whether or not you want your pet in the wedding, but rather how can you include your pet.
Surprise your partner by having your pet arrive down the aisle before you
As an usher while your guests wait for your arrival
Ring bearer/flower girl
As a sign bearer
Carry them down the aisle instead of a bouquet (granted they're small enough!)
Have them stand beside you during the vows
But before you go out and buy that cute mini tux or tutu, there are a few things to consider:
How will you transport your pets to and from your wedding rehearsal and on the wedding day 
Consider your pets personality - are they obedient? Will they feel comfortable around all your guests?
If you have purchased them a wedding outfit, who will dress your pets in their attire (bow ties, suits etc) before the ceremony? 
Who will be your pet's chauffeur/guardian throughout the event
Who will accompany your pets throughout your wedding photos
Who will co-ordinate your pets wedding role throughout the day
You will need to provide your pets with stimulation throughout the event, such as walks, toilet breaks, feeding, and watering. 
Prepare your photographer to capture your pet in action to ensure every photo is captured that you wish, and take additional photos focusing from your pet's point of view. 
Dispose of all pet waste during the day. 
Organise a hydrobath (if required) before and after the ceremony. 
However you decide to include your pet in your big day, make sure to designate someone you trust to be in charge of your animal so you can focus on the fun. For a stress free day with your fur babies, we recommend hiring a professional. The team from
Love Laugh Play Pet Minding
will ensure that no one is left out of your moment as a family and will take care of all the minor and major details for you.