Mini Food
Published 28th August 2013 in ALL Categories, Catering, Food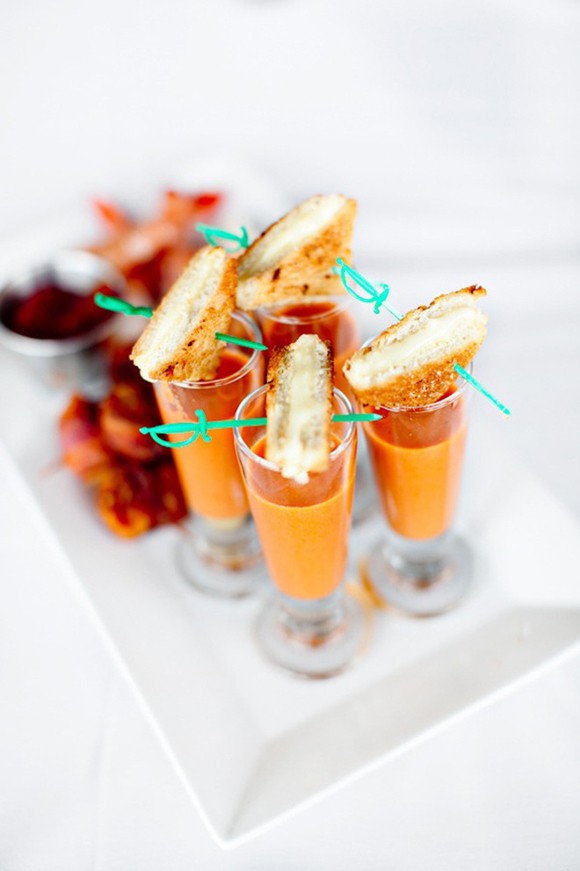 Take a bite out of the hottest trend in wedding catering - mini food. These pint-sized meals fit comfortably in the palm of your hand, and are sure to wow your guests.
Can't decide between the chicken or beef? Now you can have it all. Since the dishes are only miniature sized, you can have fun with offering a large array of foods for your guests. Some popular dishes include bite sized Asian seared marinated scallops, tomato soup shooters served with grilled cheese croutons, smoked chicken Cobb salad on a spoon or skewered lamb sliders.
The key to successfully pulling off the mini food trend is the charming presentation style and variety. Caterers recommend planning a mini food menu that suits all dietary restrictions and allows for 10 to a dozen pieces per guest.
Keep the energy up on the dance floor, and surprise guests with a midnight snack. It's a fun way to serve your favourite food that you may not have considered dishing up at dinner. Think milkshake shooters, cheeseburgers, doughnuts or fries.
Because it is a less traditional cuisine, the mini food trend lends itself well to vintage inspired weddings. Alternatively, it can provide a modern twist for an otherwise traditional wedding. Either way, plating up mini bites is a great way to encourage your guests to mingle and is sure to please every palate.
CHECK OUT MORE WEDDING INSPIRATION HERE: