Kerri & Brett: Unexpected
Published 27th May 2020 in ALL Categories, Real Life Wedding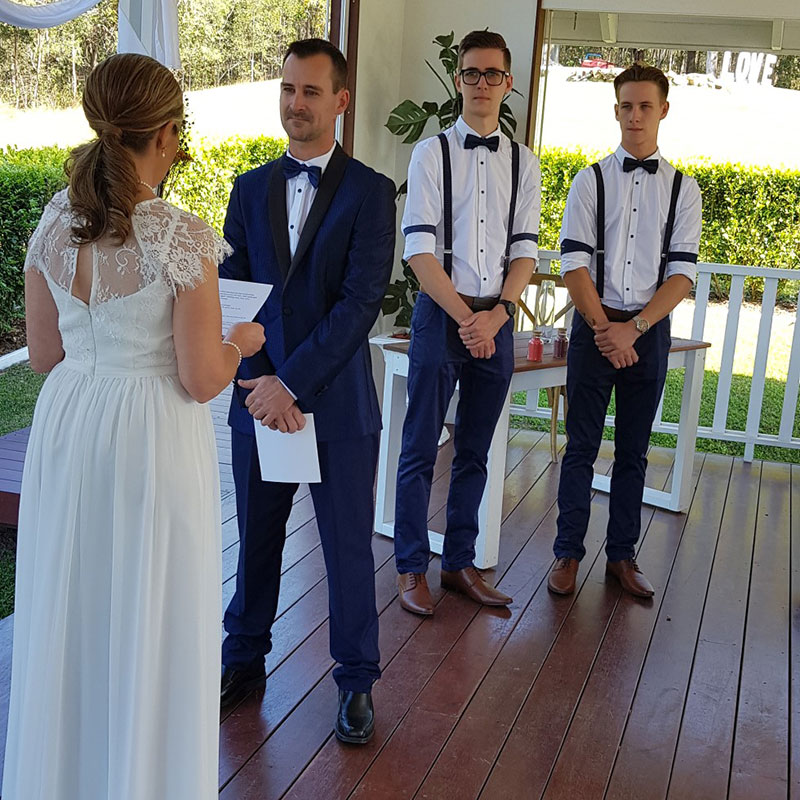 How do you deal with the heartbreak of a sudden derailment of your plans for the most important day of your life?
The answer will be different for everyone and the answer will depend on the circumstances of the derailment.
Brett and Kerri planned their perfect day at Binna Burra Mountain Lodge before the devastating bushfires in September 2019 razed the historic Lodge to the ground. Heartbroken and shocked, they faced the difficult task of finding an alternative venue with under one month to their planned ceremony.
Invitations had already been sent.
The celebrant and photographer were already booked.
No one had ever imagined they would need to consider an alternate venue as a Plan B.
The staff at Binna Burra Lodge rose to the challenge. They fully refunded their deposit and offered a couple of suggestions for alternate venues.
One venue stood out and their willingness to accommodate a wedding party on such short notice shone like a beacon in a storm. The staff at Austinvilla Estate in Mudgeeraba reached out with kindness and generosity and bent over backwards to ensure that Brett and Kerri had the wedding of their dreams.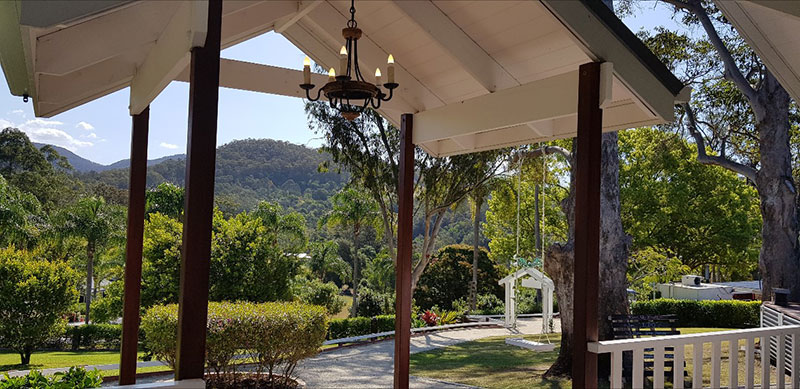 Plan B: Surrounded by nature at Austinvilla Estate.
After their worlds collided when their paths crossed at a casual meet-up of Facebook friends, life was never the same for Brett and Kerri. They both knew in an instant that they had met the love of their lives. Both had survived broken relationships, found ways to mend their broken hearts and longed to meet their perfect other. The instant connection that they felt was unfamiliar to them. They soon revelled in the cosiness of PJ days curled up together watching a movie or reading books. Or the fun and adventure of weekend drives or rides on previously unexplored roads and nights spent in out of the way campgrounds. As long as they were together, all was right with the world. They soon became inseparable.
Rising to the challenge of a sudden relocation of venue strengthened their connection and determination to never let anything tear them apart. Life is too precious to let unforeseen or unexpected circumstances get in the way of real love.  The challenges we face in relationships tend to define the relationship and its future. Brett and Kerri rose to the challenge. They kept their eyes on the prize – becoming husband and wife, no matter what. They quickly redefined their perfect day, not too difficult when the most important part of the day was becoming husband and wife – everything else was secondary to that. They kept each other at the centre of this challenge and love won the day.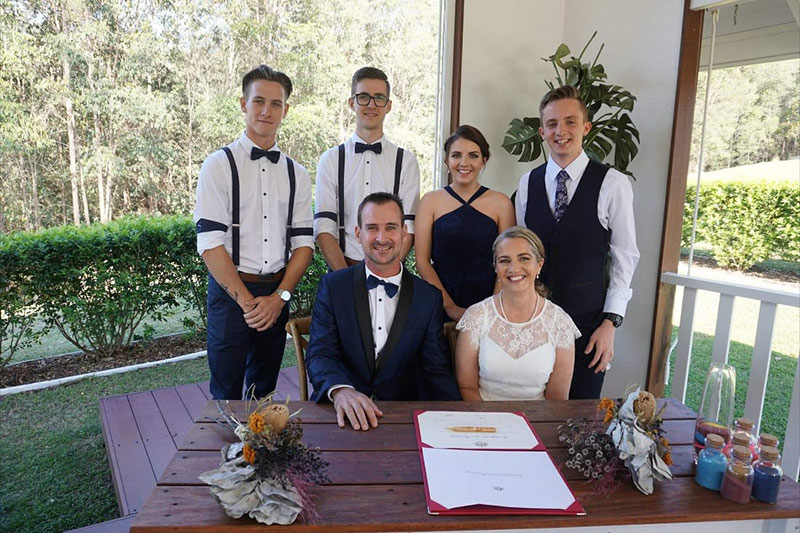 If love is worth fighting for it will likely last beyond this world into the next.
In the end it was faultless. Despite the unexpected circumstances, the venue fit their brief – peaceful, surrounded by nature with onsite accommodation available. And they couldn't have hoped to find more amazing staff. Their day was perfect and memorable for all the right reasons. They got to say "I do" in front of family and friends in a relaxed, natural and peaceful location.
Their unexpected change in venue turned out to be just right as a second choice.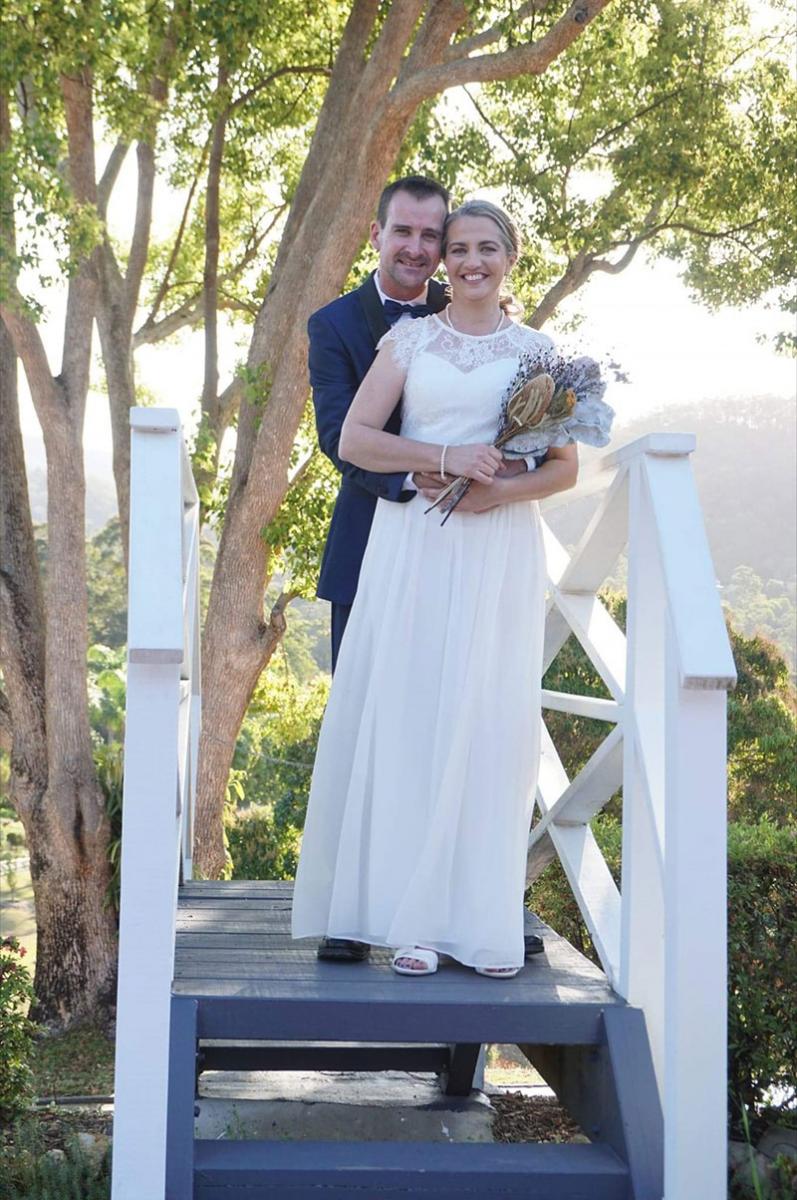 About the Author: Linda Munster is a modern, fun, creative Civil Celebrant servicing the Gold Coast and Hinterland region with a passion for the written word.