Katelyn & Rhys: Honouring Family Ties
Published 5th July 2013 in ALL Categories, Real Life Wedding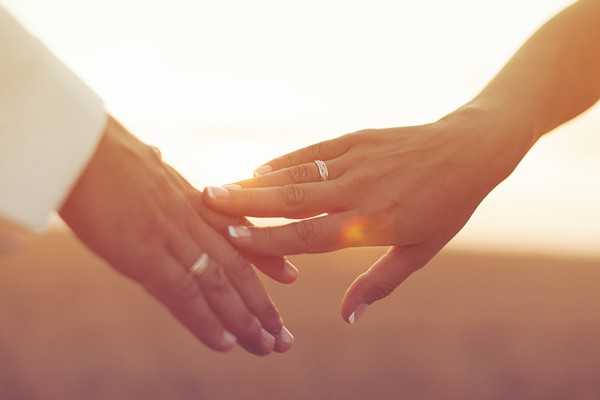 Katelyn and Rhys have experienced a rare wedding inspiration in their own families: both their parents and grandparents live (and have lived) together as husband and wife for several decades. How's that for a shining example of marriage commitment?
"I didn't start off liking him!... I thought Rhys was loud and boisterous," says Katelyn but Rhys eventually wore her down and they began dating a few months later. 
"Rhys proposed to me in Melbourne in June 2011 - we were sitting on a park bench after a very nice dinner and it was starting to lightly rain. It was very cold but it was lovely!"
The easy-going couple opted for a small beach wedding at SurfAir Penthouse in the Sunshine Coast for a party of 50 including immediate family. Both sets of parents were very helpful in contributing to the couple's wedding while still respecting their decision-making and choices.
In addition to their parents, three of their grandparents attended the wedding. Besides being included in the speeches, their siblings, parents and grandparents were closely linked to the couple's big day.
"I wore my nanna's wedding rings and my grandma's brooch, Rhys's mum made our cakes. My sisters were my bridesmaids so we did a lot of the planning together the week before the wedding. Rhys's mum made the guys' buttonholes on the day at short notice."
Wedding celebrant Shona Anderson also incorporated the family's marriage commitments into her speech along with little gems of advice for the couple.
 
"Never go to sleep angry, if you're going to fight then fight fair, when you're wrong admit it, when you're right… shush up, and remember to say I love you at least once a day" - Grandparents' wedding advice
Observing their relationships over the years has also taught Katelyn important lessons for her own marriage.
"You can work through any disagreement because at the end of the day, you want to be with that one other person," she says.
Some of the factors that have contributed to her parents' and grandparents' successful marriages include teamwork. They worked together, raised kids together and try to spend weekends and holidays together with the rest of the family.
Bride's Processional: Stand By Me - John Lennon
Signing: Steal My Kisses - Ben Harper
Recessional: I Believe In A Thing Called Love - The Darkness
First Dance: All I Want Is You - U2
Photographer: Sharon Howard / Flowers: Rocklea Markets / Cake: Rhys's mum made two round x two tiered cakes. Dark Choc mud, white choc mud, orange and lemon layers / Cake Topper: Custom made Bobbleheads / Hair & Makeup: Jacque Parrish / Groom & Groomsmen: Spurling Formalwear / Ceremony Venue: Marcoola Beach / Reception Venue: SurfAir Penthouse Marcoola / Celebrant: Shona Andersen / Bonbonniere: Fortune Cookies & Haigh Chocolates / Theme: Beach / Entertainment: DJ / Honeymoon: four weeks in Vietnam
Shona, Rhys & Katelyn...