How to get a Perfect Smile
Published 5th June 2020 in ALL Categories, Health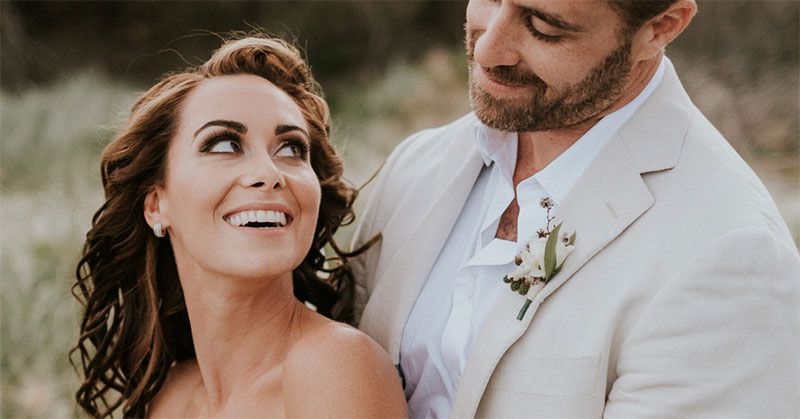 Your wedding day is easily one of the most memorable and significant days of your life, filled with non-stop smiles as you enjoy your time with your family and friends as a newly married couple.
In the months leading up to the big day, brides are looking for their dream wedding dress, and couples are looking for the perfect wedding venue, perfect cake, perfect decorations. When the celebrations are all over though, the photos captured in these moments will be your remaining memories of the day, so why not have the perfect smile?
For many brides and grooms, feeling the need to cover your mouth when you laugh or hiding your teeth in photos may spark your desire to transform your smile before your wedding day, so you can share it with confidence while your photographer is working their magic!
Here are the 5 most common wedding smile transformation treatments which are popular amongst Gold Coast dental patients, and who they're most suitable for:
1. Porcelain Veneers
2. Composite Bonding
3. Teeth Whitening
4. Invisalign® Treatment
5. Cosmetic Injectables
1. Porcelain Veneers
What are porcelain veneers?
Veneers are increasingly common cosmetic dental treatment, due to how drastically and easily they can transform a smile. Porcelain veneers are thin shells made from porcelain that are attached to the front of a tooth's surface to enhance their appearance. They are custom crafted and coloured to perfectly fit in with your existing teeth.
Am I suitable for porcelain veneers?
Porcelain veneers are used to treat patients with:
● Chipped, cracked or broken teeth
● Stained or discoloured teeth
● Oddly shaped teeth
● Gaps or crooked teeth
Time needed before wedding for porcelain veneers:
We'd recommend beginning your porcelain veneers process at least 8 weeks before your wedding day. This allows for digital smile planning, the custom creation of your handmade veneers, the try-in and final placement, the time to make any final changes and become used to your new smile!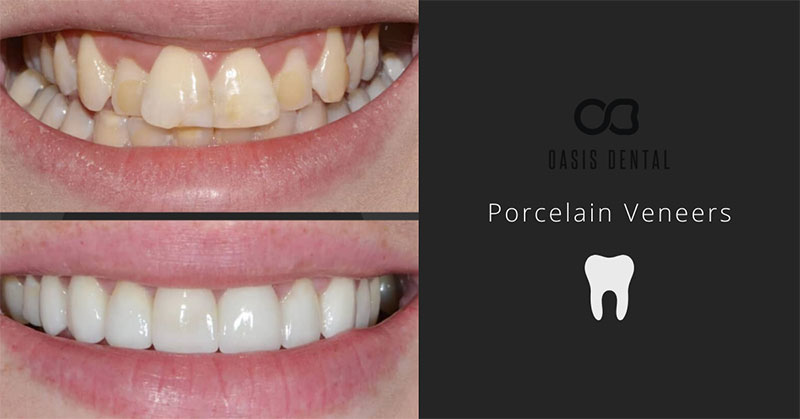 2. Composite Bonding
What is composite bonding?
Composite veneers (also known as composite bonding) are a type of non-prep veneer that can be removed, making this procedure non-permanent, unlike porcelain veneers. Tooth coloured composite resin, the same material used for fillings, is applied to the edges of the teeth to reshape them.
Am I suitable for composite bonding?
Composite bonding is used to treat patients with:
● Chipped, cracked or broken teeth
● Unevenly shaped teeth
● Gaps between teeth
Time needed before wedding for composite bonding:
We'd recommend completing your composite bonding treatment at least 2 weeks before your wedding, to allow for application, polishing and changes to shape, and time for the composite to settle.
3. Teeth Whitening
Teeth whitening options
Teeth whitening is one of the quickest and most effective ways to enhance your smile for a special occasion without having to make any major changes to the shape of the teeth. The first and most affordable option is a take-home teeth whitening kit from your dentist, which involves getting a mould created for your teeth to create a custom tray which fits your mouth perfectly, to then fill with whitening gel and leaving in your mouth for a certain time period depending on the strength of the whitening gel. Your teeth will gradually lighten over time with consistent treatments at home.
The more expensive but more effective and instant option is in-chair teeth whitening at the dentist. This involves using a special light and highly concentrated gel to speed up the process, which usually takes around an hour during this single session.
Am I suitable for teeth whitening?
Teeth whitening is a treatment used for yellow or discoloured teeth caused by a variety of factors, including:
● Consuming staining food and drinks (eg. curries, wine, coffee)
● Ageing
● Some medications
● Poor dental hygiene
● Smoking
Time needed before wedding for teeth whitening:
You should finish your teeth whitening treatment at least 2 weeks before your wedding, to give your teeth the opportunity to rehydrate and look more natural. This means in-chair whitening can be done two weeks before, while we recommend starting your at-home whitening at least 1 month before the day for 2 weeks, with a settling period of 2 weeks at the end of treatment.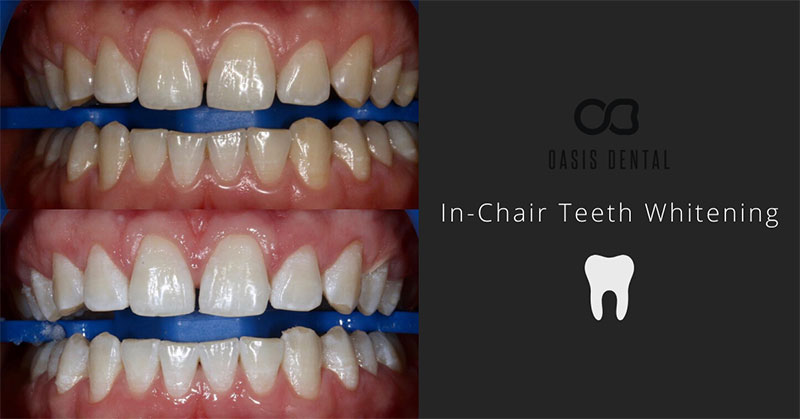 4. Invisalign® Treatment
What is Invisalign® Treatment?
For those who are well-organised and wish to straighten their teeth, Invisalign treatment® can be a life-changing solution with permanent results. Invisalign® clear aligners sit over your teeth, similar to a mouth guard. These aligners apply gentle pressure to gradually move your teeth into the desired position. Patients change to a new set of aligners every one to two weeks to continue the movement, wearing them for at least 22 hours a day.
Am I suitable for Invisalign Treatment ® ?
This treatment is not suitable for everyone, with traditional orthodontics such as braces being preferred for certain complex cases, such as severe overbites, jaw alignment or extremely rotated teeth.
Invisalign Treatment® is suitable for mild to moderate:
● Gaps between teeth
● Misaligned bite
● Rotated teeth
● Crowded teeth
It is also only suited to candidates who will comply with the wearing the aligners for the required amount of time.
Time needed before wedding for Invisalign Treatment ® :
The length of your treatment depends on your specific needs, with the average treatment for an adult being about 12 to 18 months, although very mild cases may be treated in a minimum of 6 months.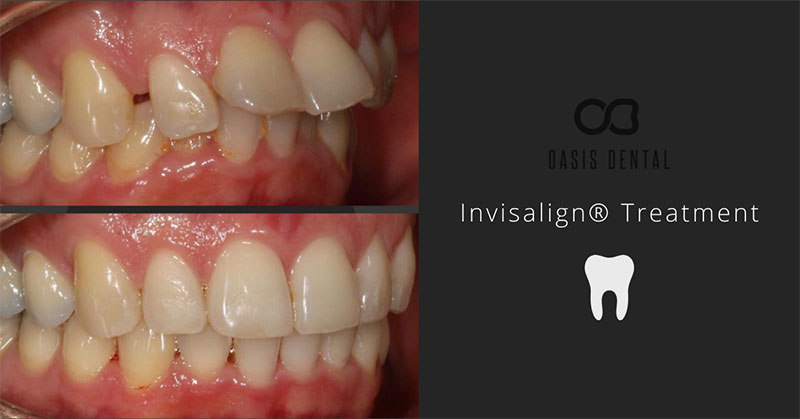 5. Cosmetic Injectables
Injectables and dentistry
Another common treatment prior to the big day is cosmetic injectables. I know what you're thinking, Injectables can be used as a complementary treatment alongside your other dental treatments in a number of ways.
Muscle relaxant injections can be utilised to:
● Treat a gummy smile (reducing the amount of gum shown when you smile)
● Treat jaw clenching, which can cause a number of issues including headaches, jaw pain, and a visibly enlarged jaw muscle/square face shape
● Smooth lines and wrinkles around the face, resulting in a more youthful appearance and fresher looking smile
Dermal fillers (a gel-based treatment) may also be used to redefine the lip line and to add volume to further enhance and frame the teeth and smile. Dermal fillers aren't permanent, with the effects typically lasting around 6 months.
Time needed before wedding for cosmetic injectables:
We recommend allowing 2 weeks for muscle relaxants treatment to take full effect, and 1 month for dermal fillers to allow for swelling subside and determine if additional treatment is needed.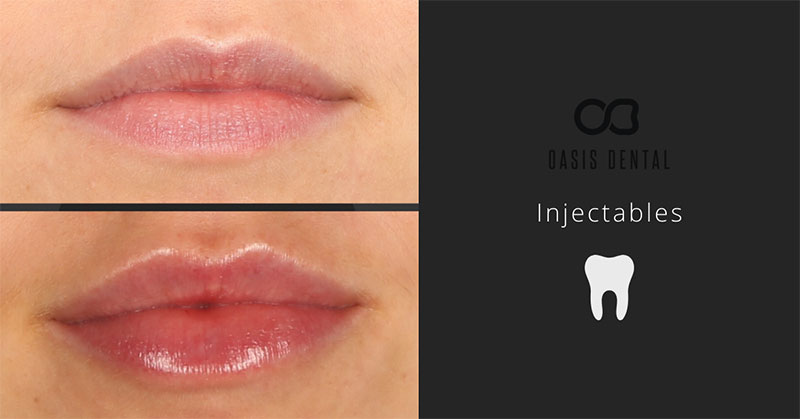 If there are any aspects of your smile that you aren't completely satisfied with, it's best to discuss potential treatment options with your dentist well before your big day to allow for plenty of time to create the confidence you deserve, and to find out exactly which treatments are suitable for your particular needs.
About the Author: Oasis Dental Studio provides cosmetic dentistry on the Gold Coast, in Broadbeach, Palm Beach and Chirn Park. They can provide several dental treatments perfect for your pre-wedding preparation, designed to not only enhance the appearance of your teeth, but also improve your oral health!