Get the Most Out of Your Expo Visit
Published 8th May 2017 in ALL Categories, Planning 101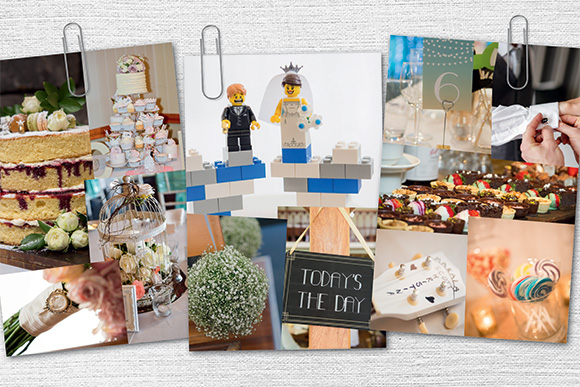 To make your Expo experience more productive, we've put together a few tips to help you get the most out of your visit.
While the internet is a very handy wedding planning tool, it doesn't come close to delivering what an Expo can - meeting and speaking one-on-one with the person/people behind the business, seeing products first hand, perhaps taste testing food or feeling the texture of an exquisitely beaded wedding gown - these things can't be done online, but at our Bridal Expos, this is what it's all about...the experience.
The number of niche industries that are displaying their new products are continually increasing and by selecting a piece of this and a piece of that, you can blend it all to make your wedding exactly the way you want it. At Your Local Wedding Guide Expos, we showcase quality exhibitors so you can organise your wedding with ease.
Talk to us!
1. First and foremost, come prepared to do some serious chatting! This is your chance to meet and speak one-on-one with a large array of wedding professionals. The exhibitors are there for you and are happy to answer any questions you may have about their service. Don't just pick up their business card and take off - find out a bit more while you have the opportunity. Tip: Before attending, think about what you are looking for, questions you may have; write them down so you're mentally prepared for a productive day of wedding planning.
Bring a friend
2. Whether you take along your best friend, your bridesmaids, mum or fiancé, it makes for a more productive and fun day of planning when you have someone close to confide in. Decisions can be made easier if you have someone else's trusted opinion and this can save you a lot of time!
Prize giveaways
3. Many of our wedding suppliers will have expo specials, discounts or prizes available on the day, so come prepared to fill out a number of registration forms. And Brides, don't forget to register on our ipads on entry to the expo to go in the draw to win our major prize package.
Full charge
4. Come to the expo with a fully charged phone so you can easily make appointments and take notes of tips or ideas. A good old fashioned pen and notepad work too, but they might be easier to misplace after the expo. With lots of things to see and exhibitors to speak with, it's a good idea to take notes so you don't forget what was discussed.
Grab all the information
5. Make sure you accept information from each exhibitor at the expo. If you're not ready to make a decision on the day, take it all and go through it later at home when you have the time to assess each expo supplier and their offer.