Danika & Simon: You Got Mail
Published 5th June 2013 in ALL Categories, Real Life Wedding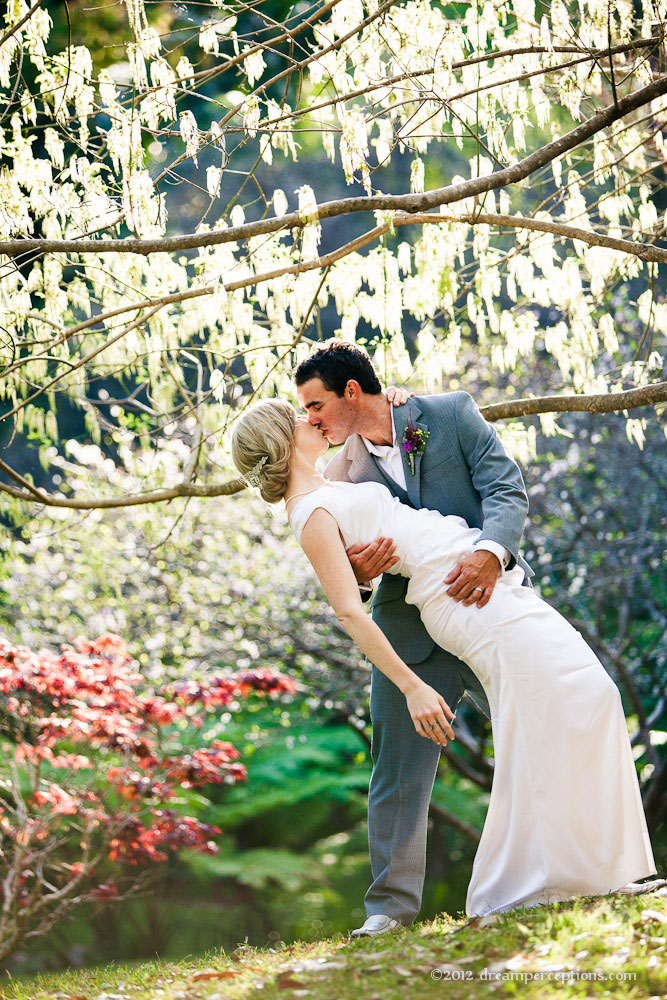 After four years, and with a year to plan, Simon and Danika were married at the beautiful Heritage Wines, Mt Tamborine. After initially meeting on RSVP, theirs is a story of finding your one true love. Danika allowed Your Local Wedding Guide into her special day, and we learned her's was a wedding of elegant vintage accents, natural beauty and hearts filled with joy, love and family.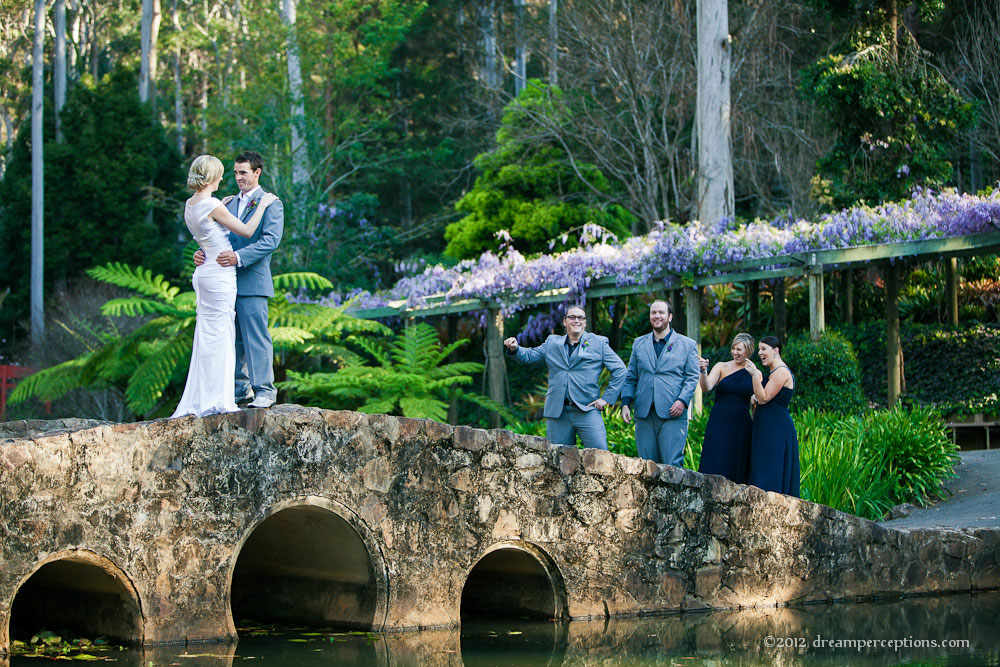 Describe the marriage proposal?
It was a surprise for me! I took Simon to Sydney for a birthday gift and he surprised me at dinner the night before his birthday on the jetty at Circular Key with a lot of nerves.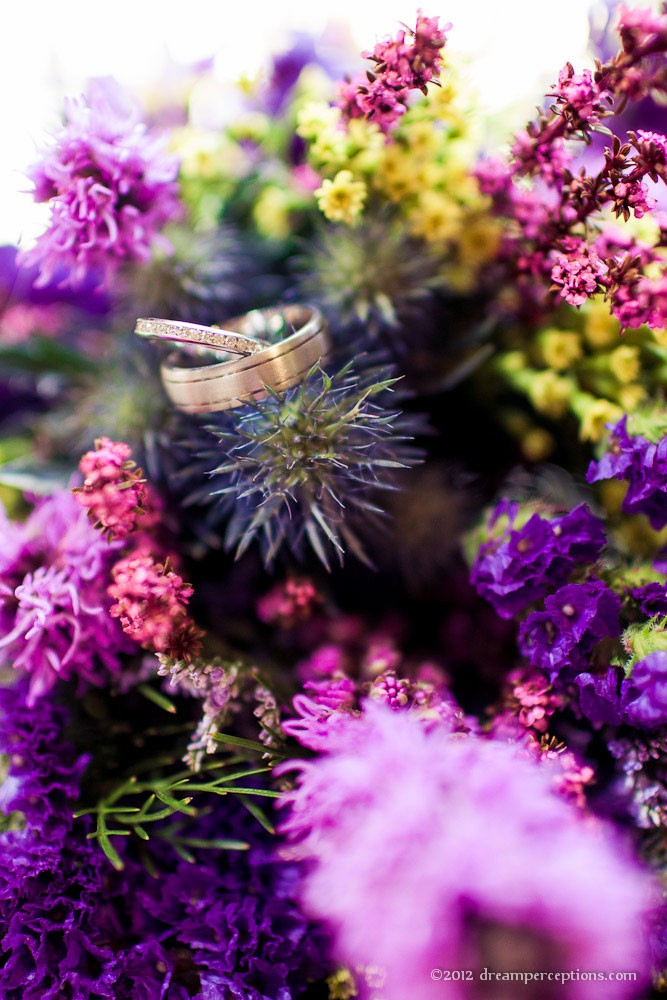 What was the most memorable, unique or special aspect of your wedding?
The most unique was Simon's four year old son as the Ring Bearer standing at the alter with me and my bridesmaids and when introduced to all the guests flicks a amazing wink to everyone. It made the room light up and laugh all at once. He is a amazing child, such character.

What details did you pay the most and least attention to and why?
I paid the least attention to the cake as I fully trusted my recommendation, and most to the photographer: after we had our engagement shoot I saw them and knew he would be able to capture the look we were after.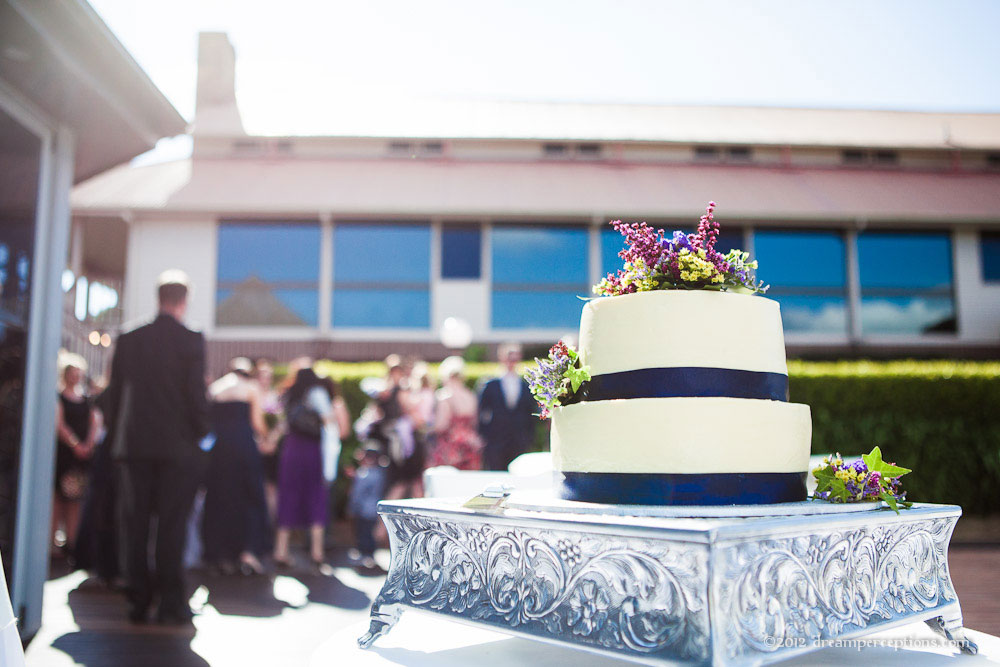 Were there any elements in your wedding which were particularly meaningful?
My grandmother read a poem throughout our ceremony that was short but meaningful. Simon's son carrying the rings, and my father's speech. 
Did you have enough time to plan your wedding?
Yes, a whole year.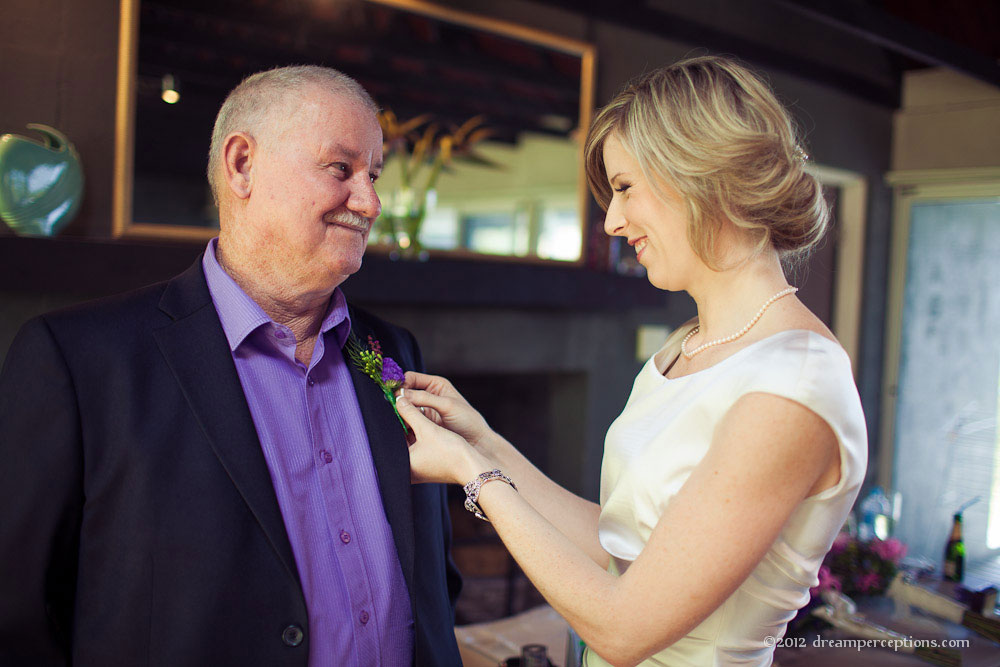 What was your experience at the reception venue like?
Amazing. They were organised, professional and amazing food.
What did guests say about your wedding?
Great atmosphere, intimate and amazing food.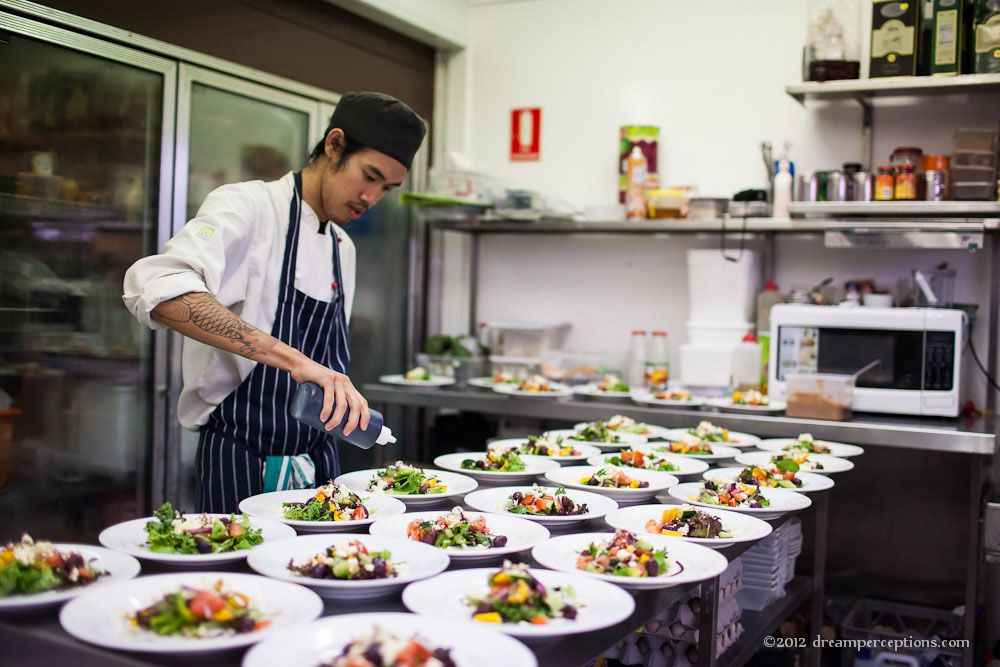 Did anything surprise you at your wedding?
My groom's speech, he made a heart felt and intimate speech.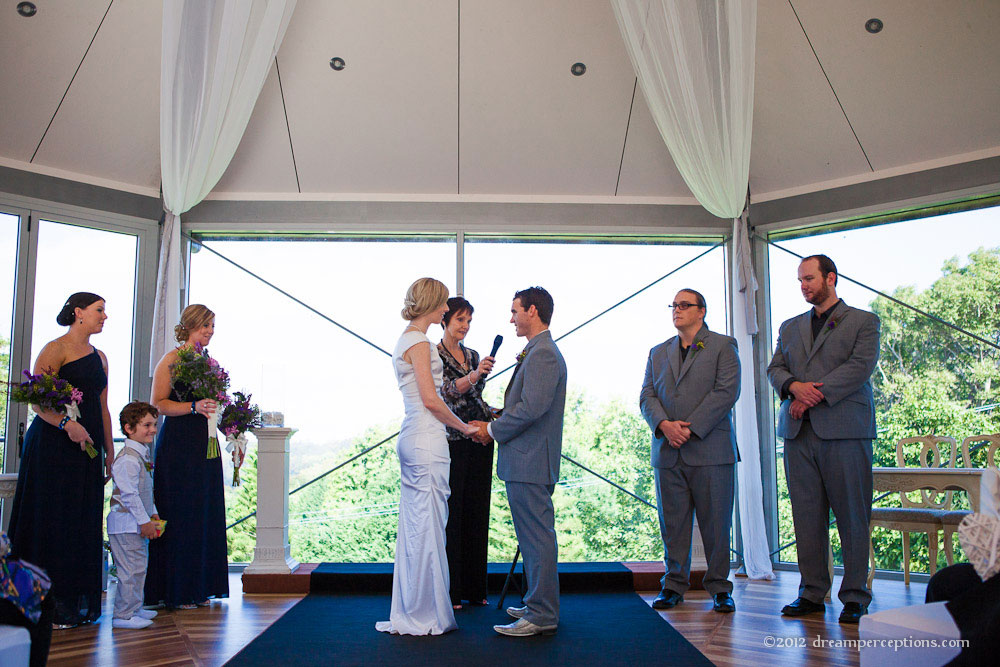 Where did you spend your wedding night?
We hired house at Tamborine with our wedding party and family. 
Best advice for other brides?
Go with your instincts. Allow yourself time to relax and have a great time planning…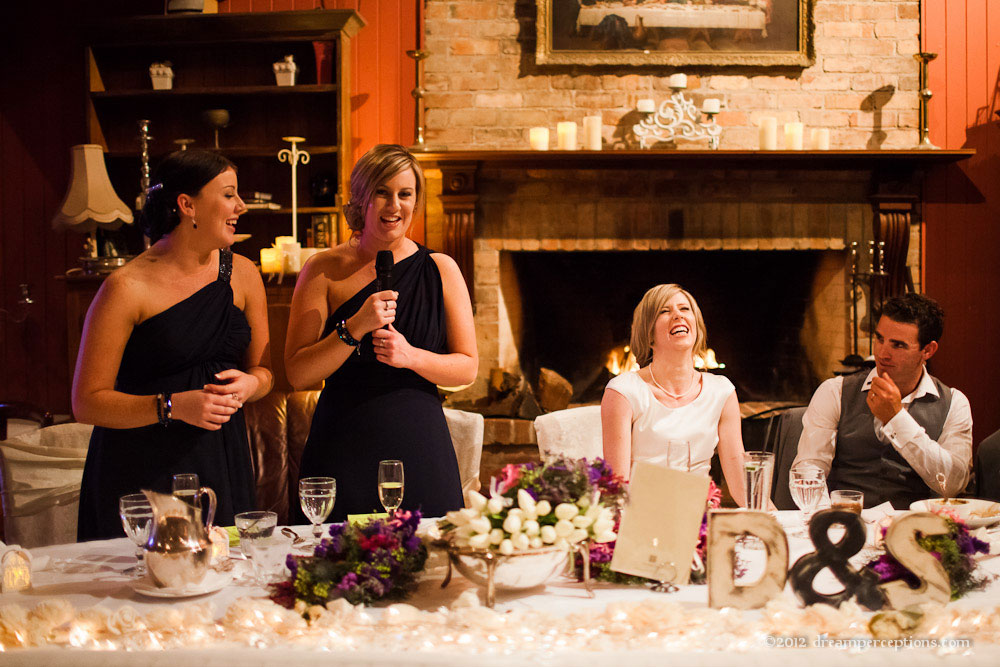 Where did you spend your honeymoon? 
Hamilton Island. We booked last minute to get a few days away.
In parting...
We have a special and unique relationship with a lot of trust and are each other's best friends; we have Dylan, Simon's son, that is a pure gem. He is an amazing child and I feel lucky to be able to be involved in his upbringing. Simon is patient and caring and I thank every day that I finally went onto RSVP after being very hesitant to initially as I would not of met the man of my dreams.
Our dance we specially designed ourselves and kept secret was the highlight for the guests. And the personally written vows that we also kept secret but added humour into them to lighten up the situation.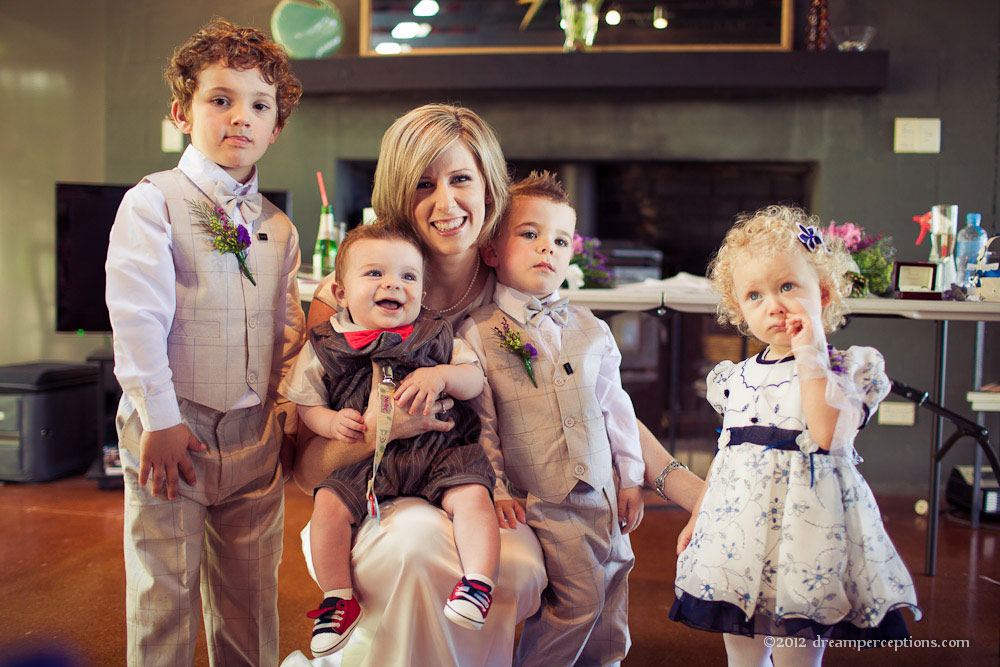 Wedding Venue: Heritage Wines Tamborine / Photographer: Dream Perceptions / Gown: Lisa Ho / Rings: Diamonds International / Accessories: Minimoto Pearls (Grandmother's) and Mimco / Hair: Amarra Hair Studio, Vintage Style / Makeup: Cady Scarlett / Bridesmaid's Dresses: BellaDonna / Groom's Suit: Spurling /Groomsmen's Suits: Spurling / Ceremony: Heritage Wines. Simple, intimate and slightly humourous / Celebrant: Helen Hudson / Reception: Heritage Wines Mt Tamborine / Theme: Modern 1920's Vintage / Entertainment: Diamond DJs / Flowers: Bridal Flowers (Tamborine) / Cake: Kate Murphy / Bomboniere: Darrell Leachocolates in homemade boxes by the bride / Unique Extras: Individual LED lanterns set in front of every guest, unique canvas of bride and groom for all guests to sign & well wish / Transport: Holden White
Guests: 65
Menu
Canapés on the terrace
Entrée 
Roasted Pumpkin and Mushroom Risotto Balls with mixed leaf greens, tomato, olive and feta
Thai Beef Salad (rare) with chilli, lime and coriander sauce
Mains 
Corn Fed Chicken Breast stuffed with Brie and Avacado and spring onion mash and pink sauce
Black Angus Beef Wellington with Potato Roesti, seasonal vegetables and orange shiraz sauce
Dessert 
Citrus Infused Brulee with vanilla Ice-cream
Sticky date Pudding with warm fresh cream, ice-cream and butterscotch sauce
Wedding Songs: Elvis - Cant Help Falling In Love With You
(and then half way through busted into Pump Up The Jam - Technotronic without any guests knowing; we rehearsed a 90's disco routine)