Brad and Scott
Published 20th February 2019 in ALL Categories, Ceremony, Inspiration, Real Life Wedding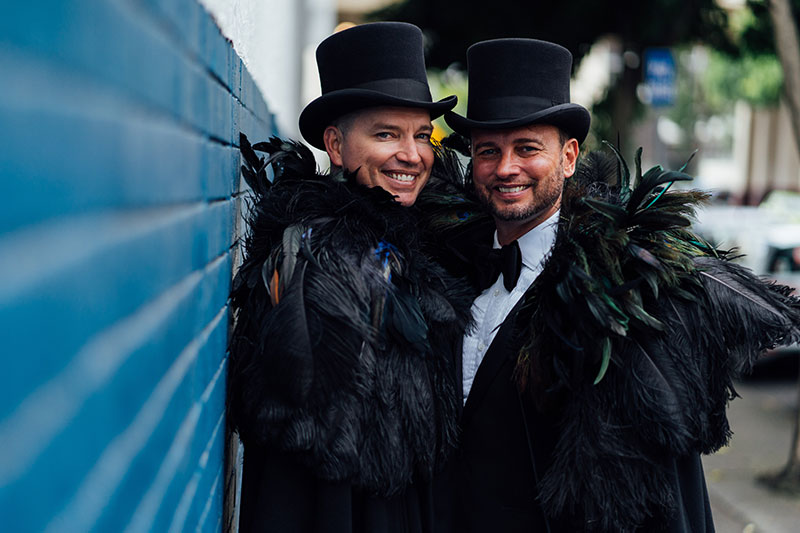 Pat Wood of Tempus Media
The day was cloudy and threatening rain, but nothing was going to ruffle the feathers of this determined couple, Brad and Scott, who after two years together were ready to seal their love for each other in spectacular fashion at Broadway Chapel.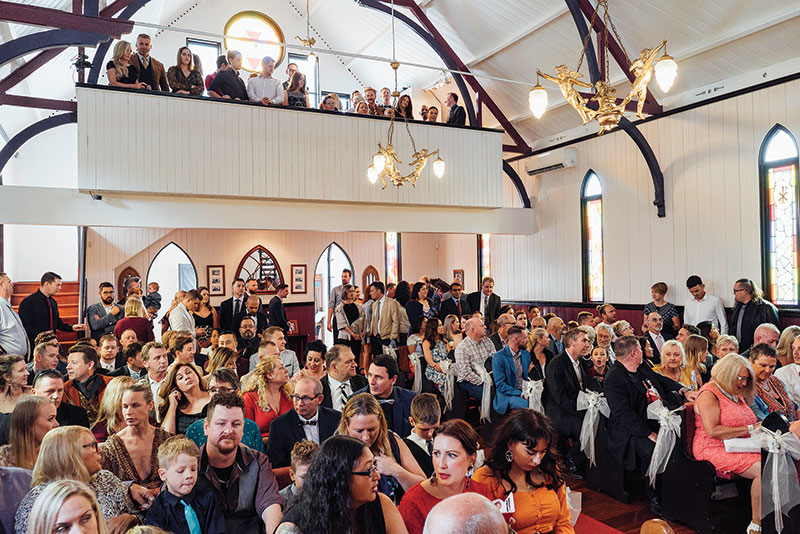 Looking gorgeous, wearing the same feathers that they had worn in countless Gay Parade marches advocating for Marriage Equality, they captivated all 200 of their family and friends with a Grand entrance through the Chapel doors.
Apart from looking stunning, the feathers were a significant part of their LGBTIQ history together, being symbolic of the change that Australians voted for in support of Marriage Equality.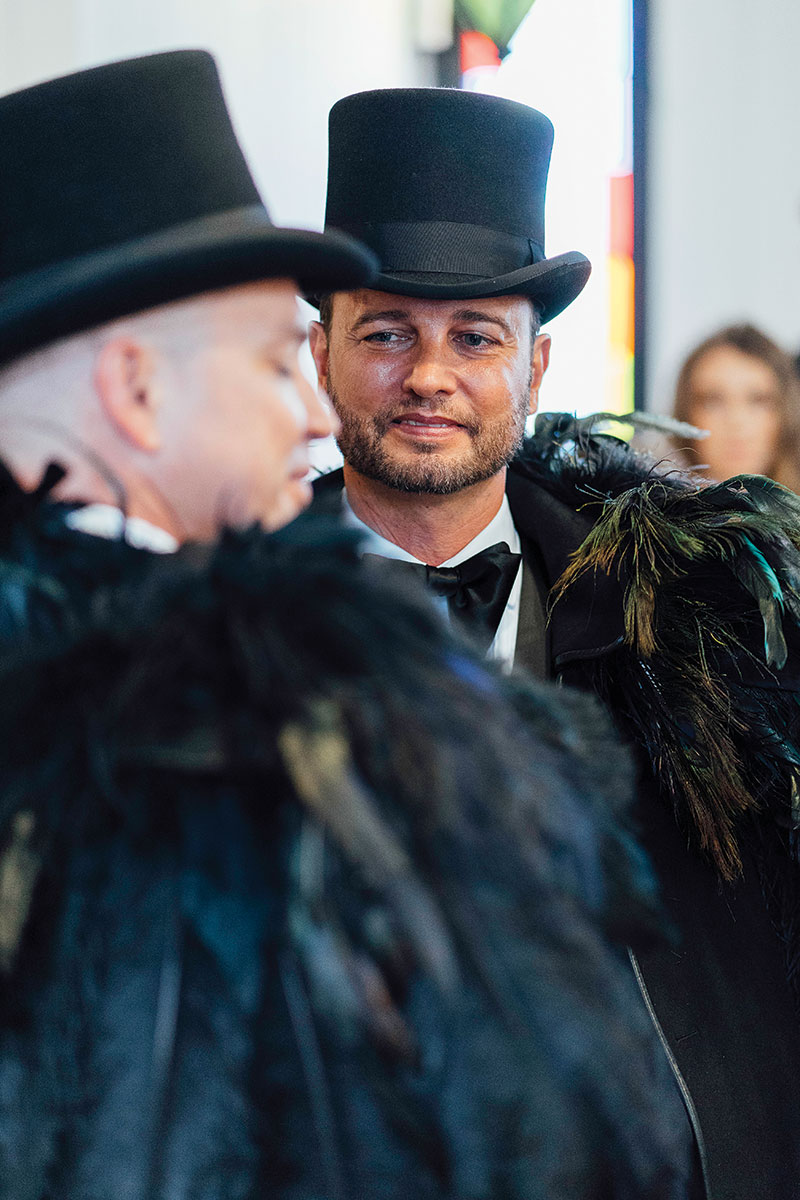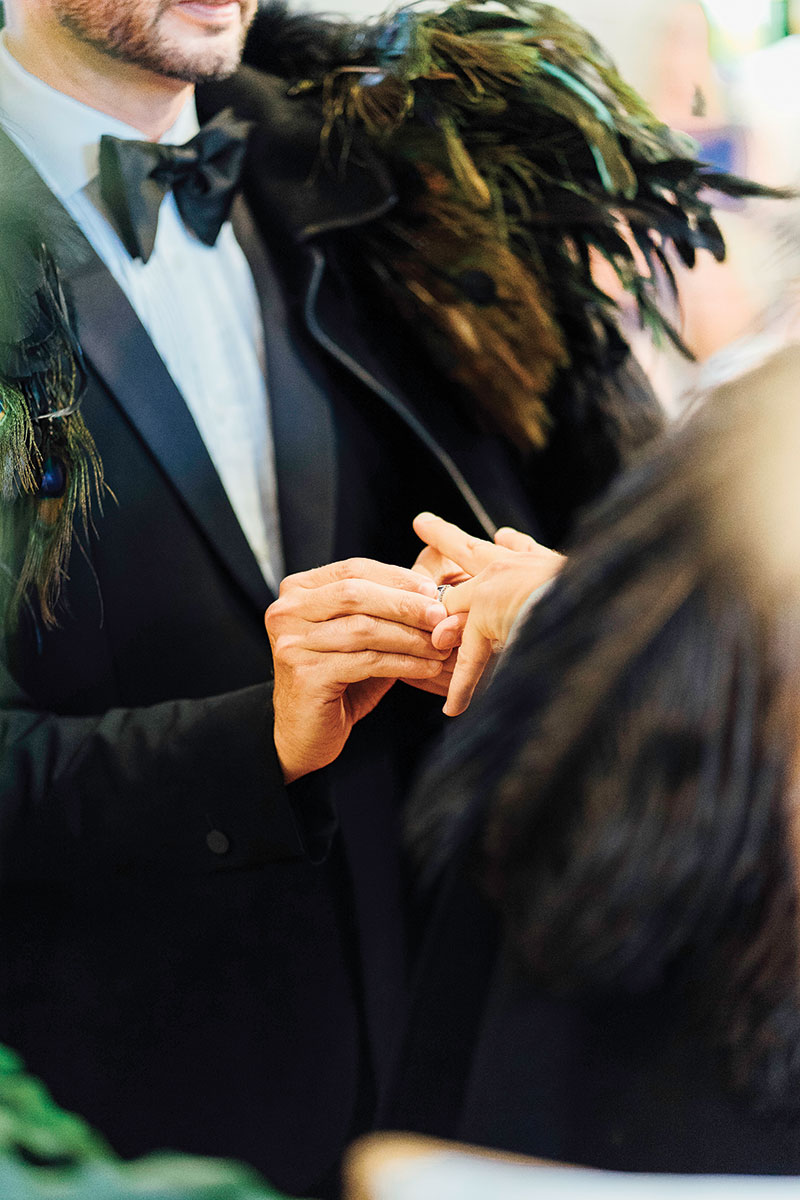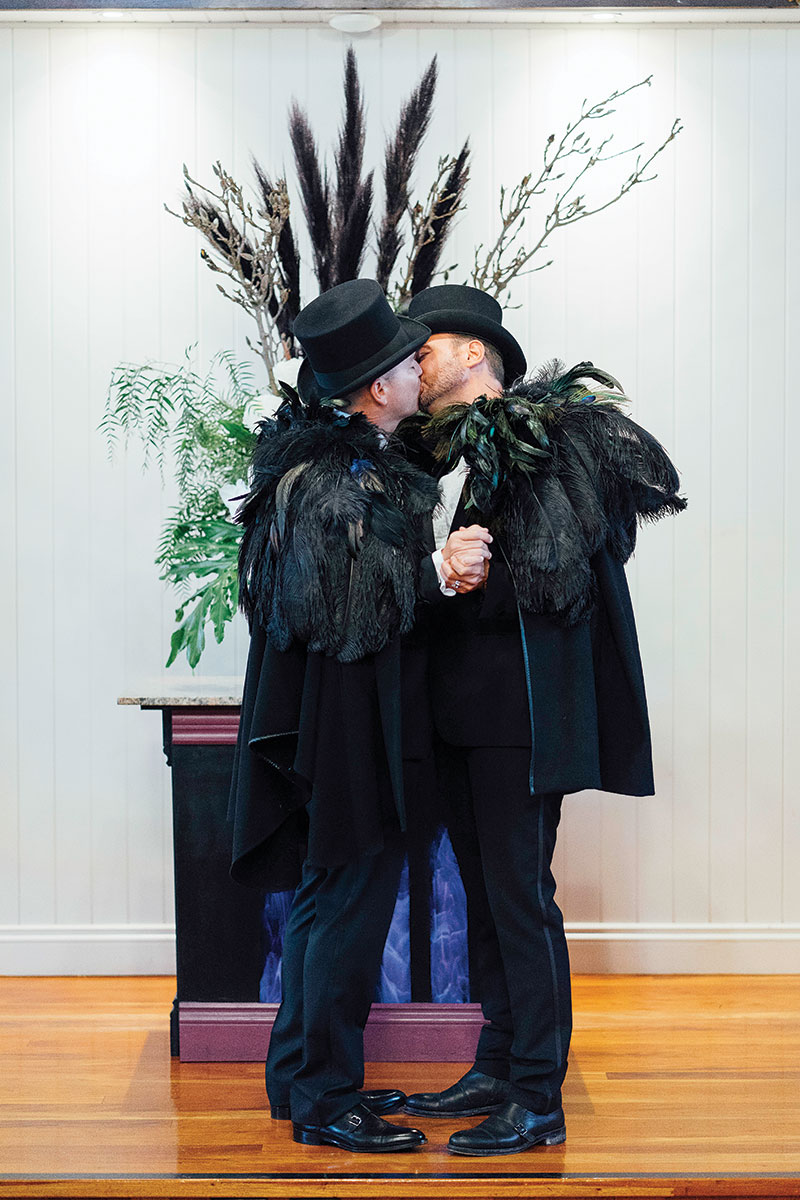 Brad and Scott's wedding was full of special moments, from their heartfelt vows to each other in the intimate and inclusive atmosphere of Broadway Chapel, to their First Dance in the aisle after they were pronounced Mr & Mr Harker. Says Scott, "We had both 'yes' and 'no' voters present, however they showed their love and support despite their views on marriage equality." He says, "I think that during and after the service people's mindset shifted positively!"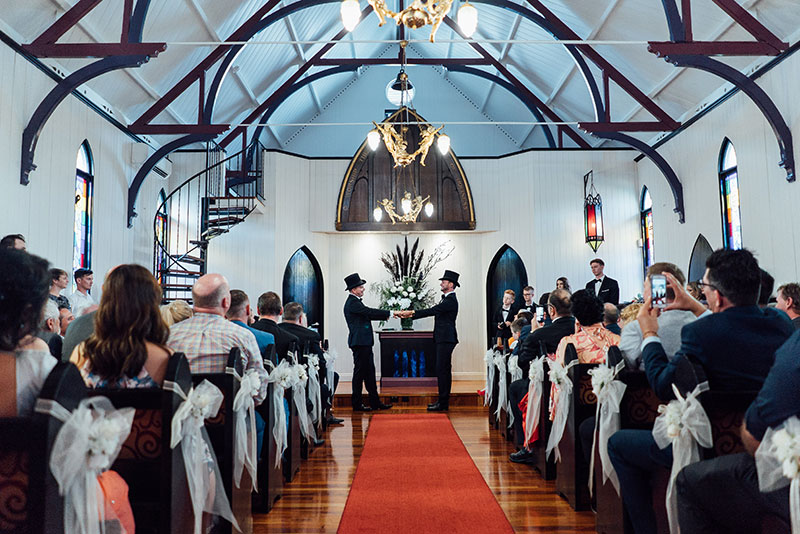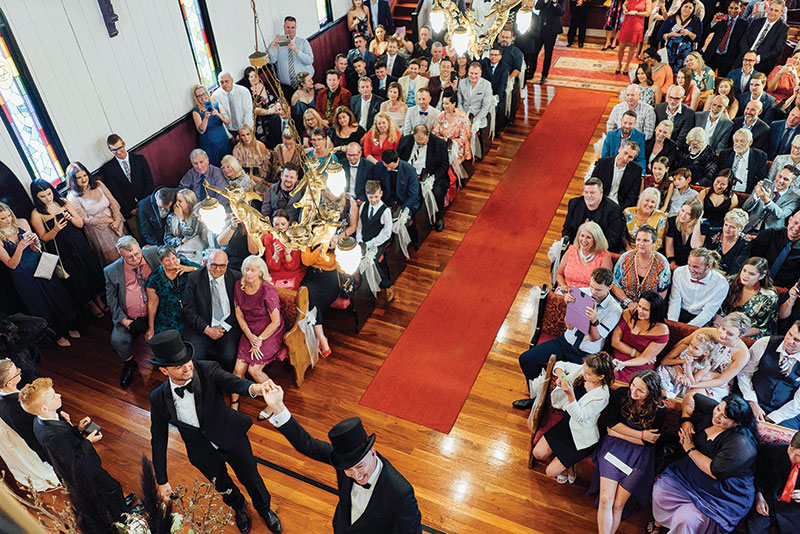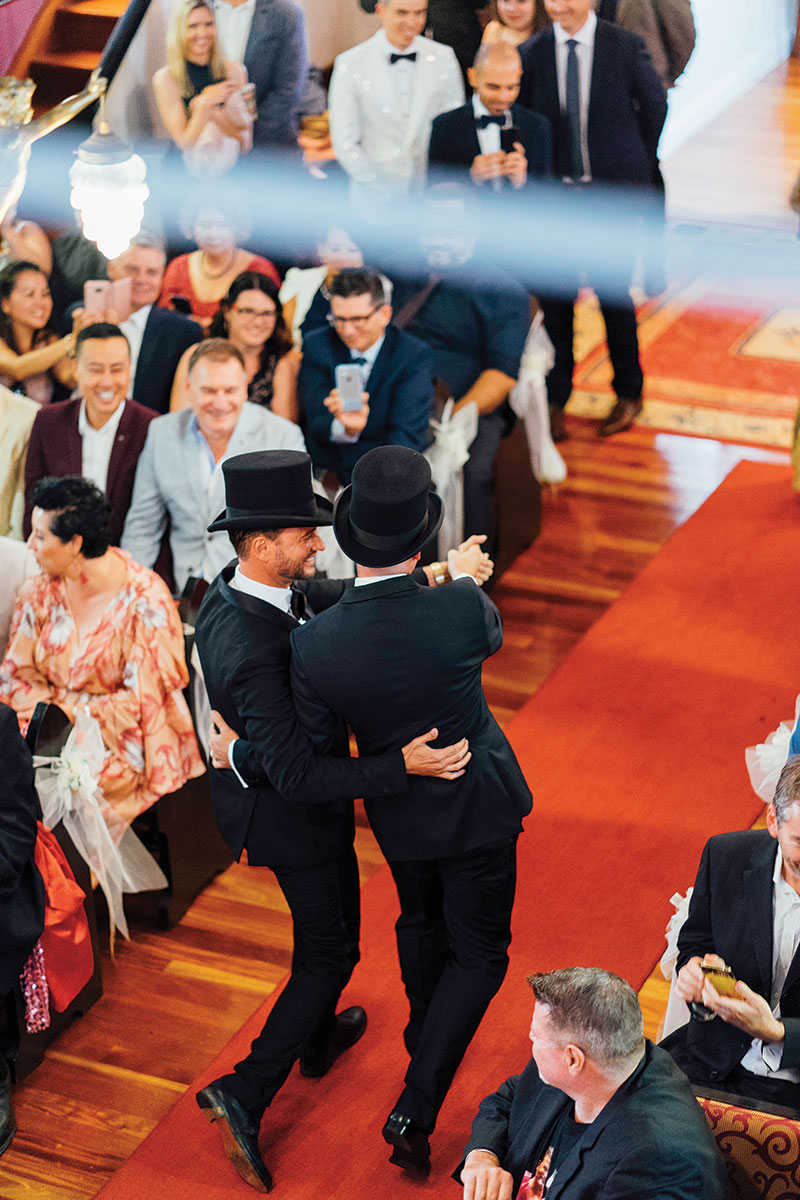 When asked what would they change about their wedding, the answer; "Nothing" - they loved everything! This positive and so in love couple are thankful that Australians voted 'yes', thus allowing them to marry each other.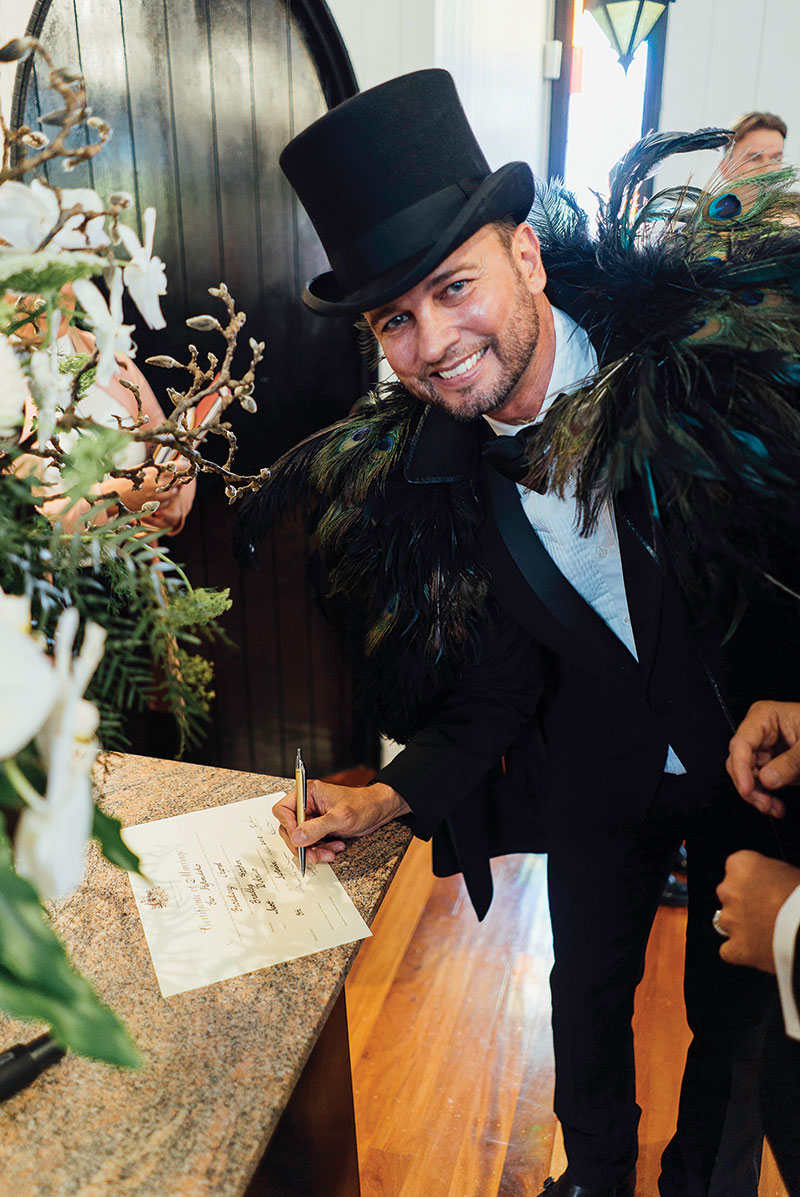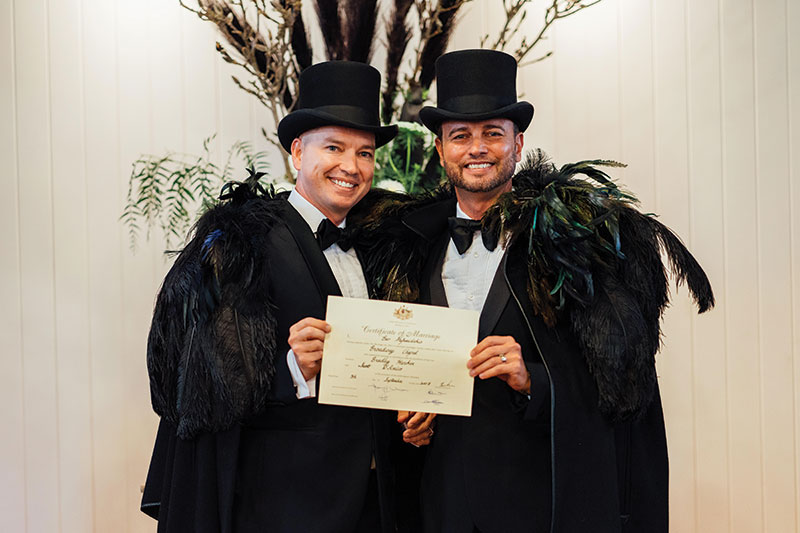 And their best advice to other couples getting married is - "You don't need to get married on an extravagant budget. We were frugal but sensible about it. Broadway Chapel certainly offered us the best value option for our family and friends to take part in our special day."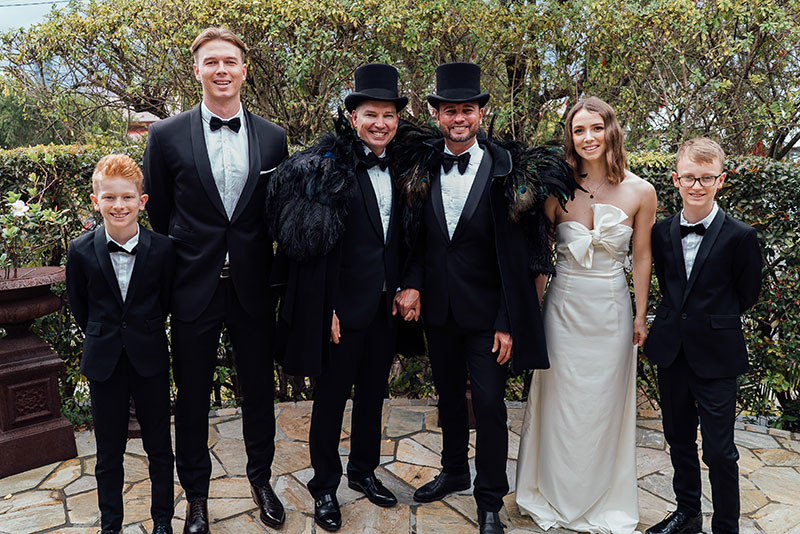 Brad and Scott held the reception at their large Hawthorne home where they arrived to 200 guests forming a wedding arch to welcome them home.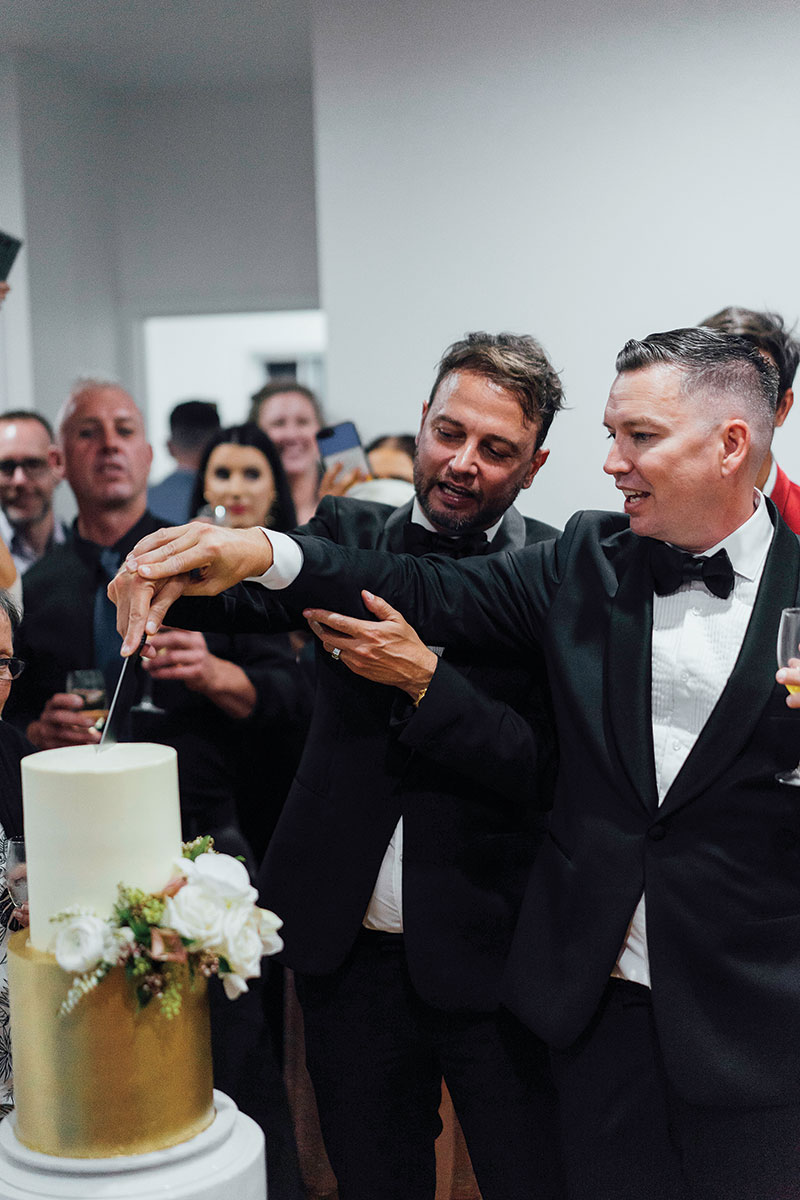 Flight Centre offered a gift registry, which Brad and Scott's guests utilised to gift them towards their honeymoon. A fantastic idea, Brad and Scott were able to honeymoon in Europe, taking in Austria, Germany and France.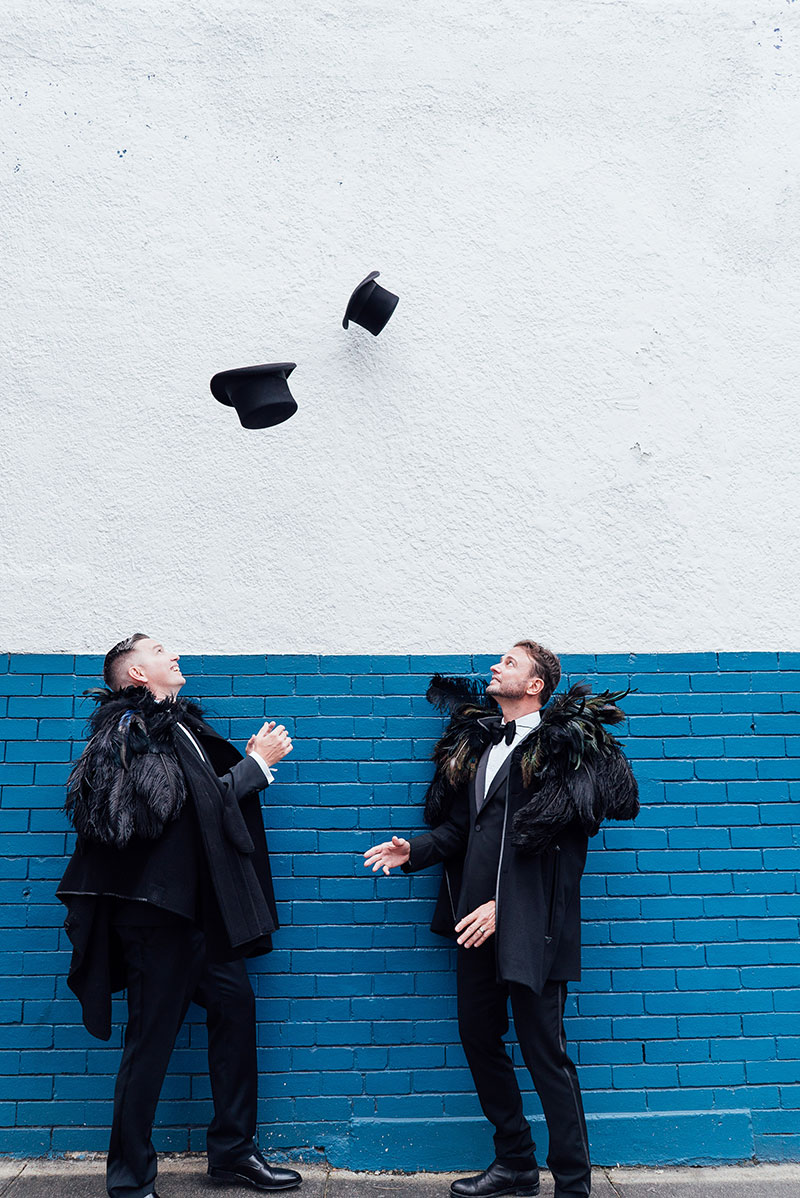 About the couple: You might recognise Brad and Scott, whose emotional photo went viral in November 2017 on hearing the "Yes" result for marriage equality. Earlier on, Brad used to be a Mormon missionary, and he says he would probably have voted No back then. Over the years though, he came to realise he was gay and he says, he opened up his mind about other people.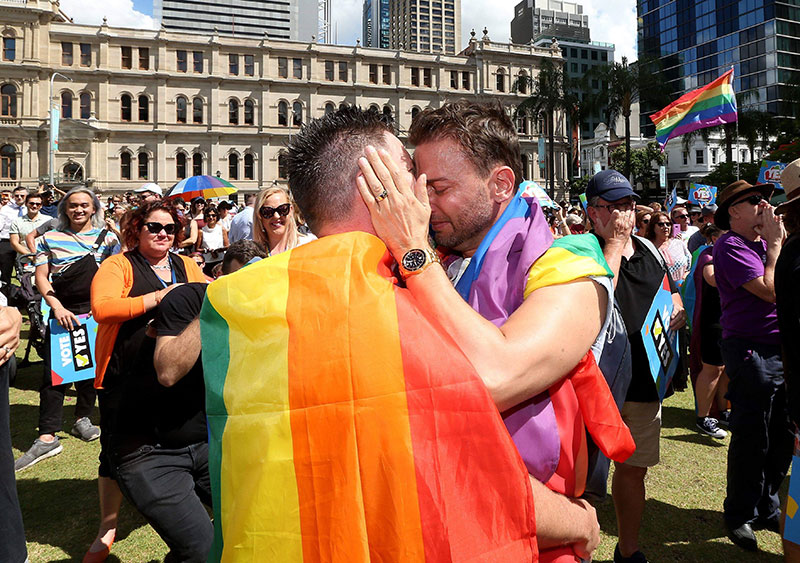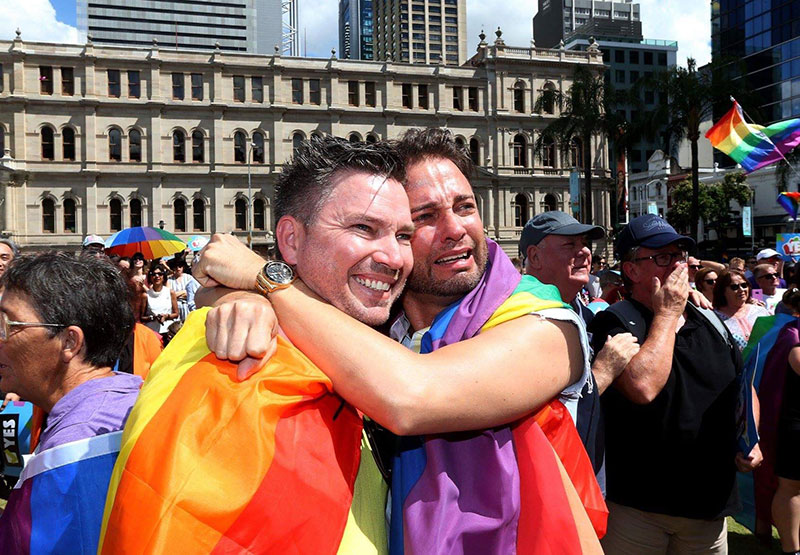 "Thinking about other people is generally the reason most Australians voted Yes to Marriage Equality . Thank God Australians did vote Yes because they empowered the change necessary to allow Scott and I to lovingly marry each other on 8 September 2018".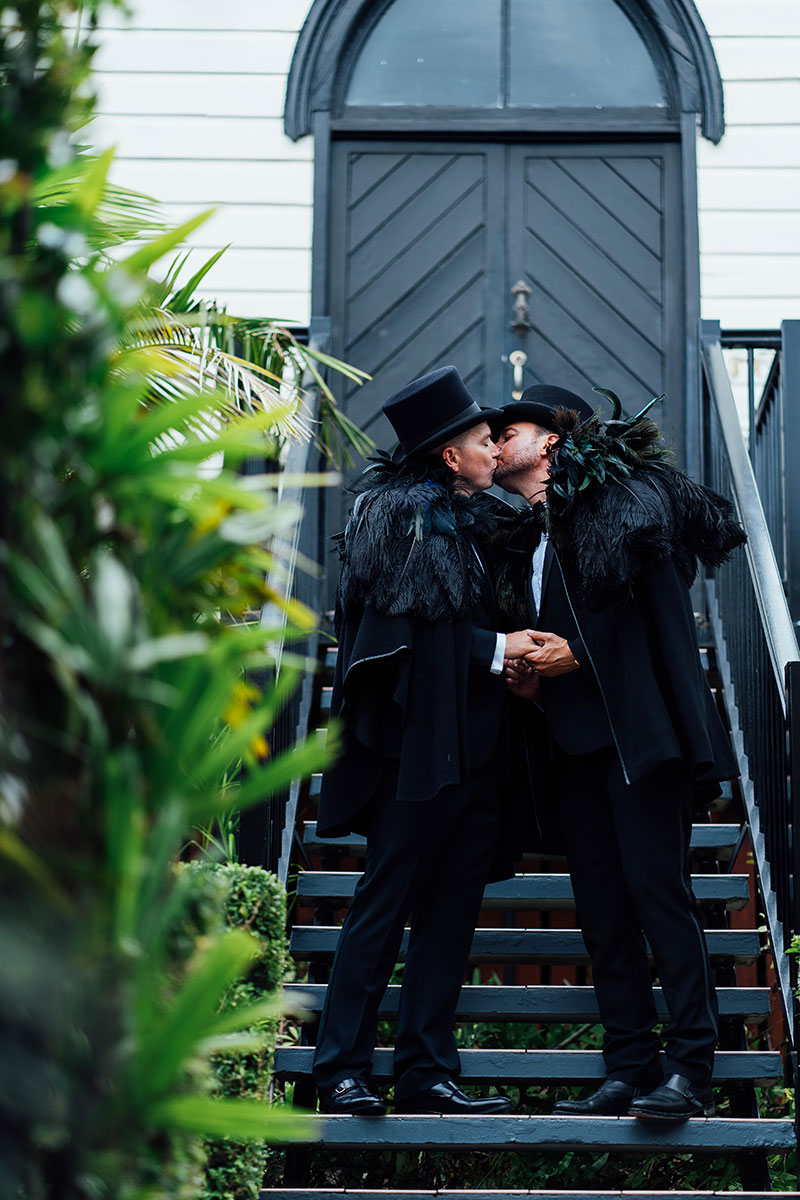 Details:
PHOTOGRAPHER: Pat Wood of Tempus Media.
RINGS: Diamond Port
SUITS: Feathers Hand Crafted by Couple.
CEREMONY: Broadway Chapel
CELEBRANT: Bev Stefanidakis of Coast to Coast Celebrants
RECEPTION: Woolworths platters
NUMBER OF GUESTS: 200
THEME: Feathers Gothic Glam
MENU: canapés
ENTERTAINMENT: Josh Hatcher Jazz Band
FLOWERS/FLORIST: STORKS AND Stems
CAKE/MADE BY: Petals and Peach
WEDDING SONG/DANCE: "You are the Reason" by Callum Scott and Leona Lewis