5 Minutes With: Skylighter Fireworks
Published 12th June 2020 in 5 minutes with, ALL Categories, Unique services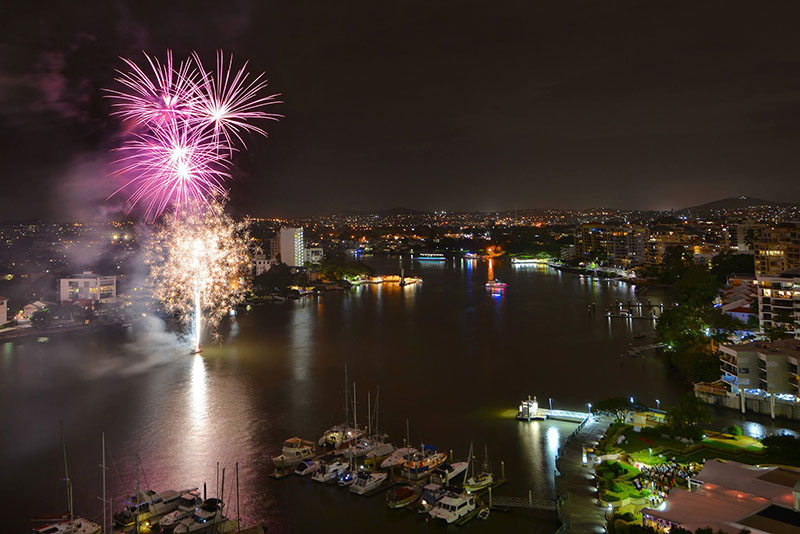 Unique services such as Fireworks and Special Effects can elevate your Celebrations from great to fantastic! And with so many options available, you can now personalise your display to fit in perfectly with your wedding vision. Recently we caught up with Carolyn from Skylighter Fireworks to find out a little more...
How did you come to work in this profession?
I was very lucky, my partner had been offered an opportunity to Manage the Tour Desk and Kids Club at a Resort in Rarotonga (Cook Islands) and I followed him across not really knowing what I was going to do for work myself.  I had a meeting with the Resort Owners and with my background in Inbound Tourism and Hospitality I was offered a role in the Marketing Team and became the Resort's Wedding Coordinator.  Now while I knew I was an excellent Coordinator with great skills in time and people management, my experience with organising Weddings was very limited; in fact at that time it was only my own Wedding that I been involved in. 
Island Weddings were such a wonderful introduction into the Bridal world as they were mostly intimate affairs, with the couple and a few guests flying in from around the globe to an Island Paradise with gorgeous native flowers, stunning beaches for backdrops and amazing local suppliers of all types of beauty services. 
This role taught me the importance of listening to each couple and getting to know their needs and wants, and then finding the right suppliers that not only would provide a service, but that would also connect on a personal level with the couple and provide a Cultural experience that would leave lasting memories.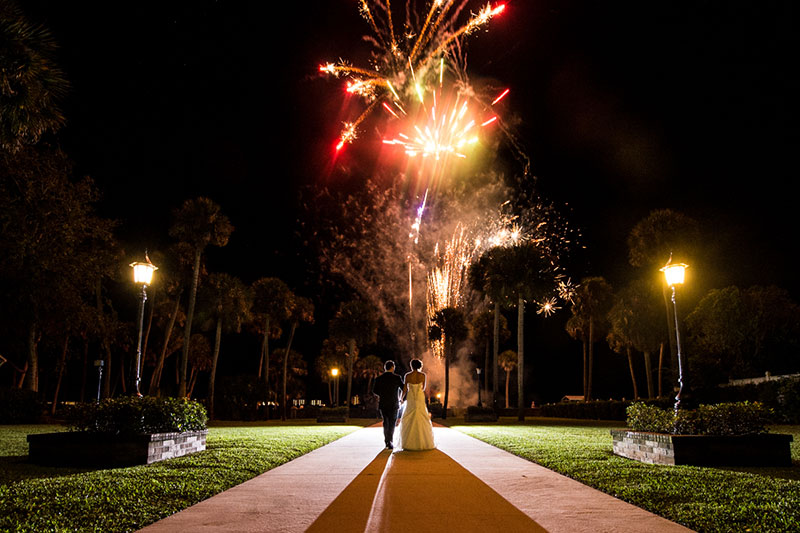 What are the unique or special features you offer to couples for their wedding?
Skylighter Fireworks have been adding the "WOW" Factor to Weddings for over 20 years now.  Offering stunning tailored Fireworks displays that can be choreographed to your favourite songs and colour themes right through to Confetti bursts, First Dance Fountains or Princess Farewells that can all add a magical moment that will leave lasting memories.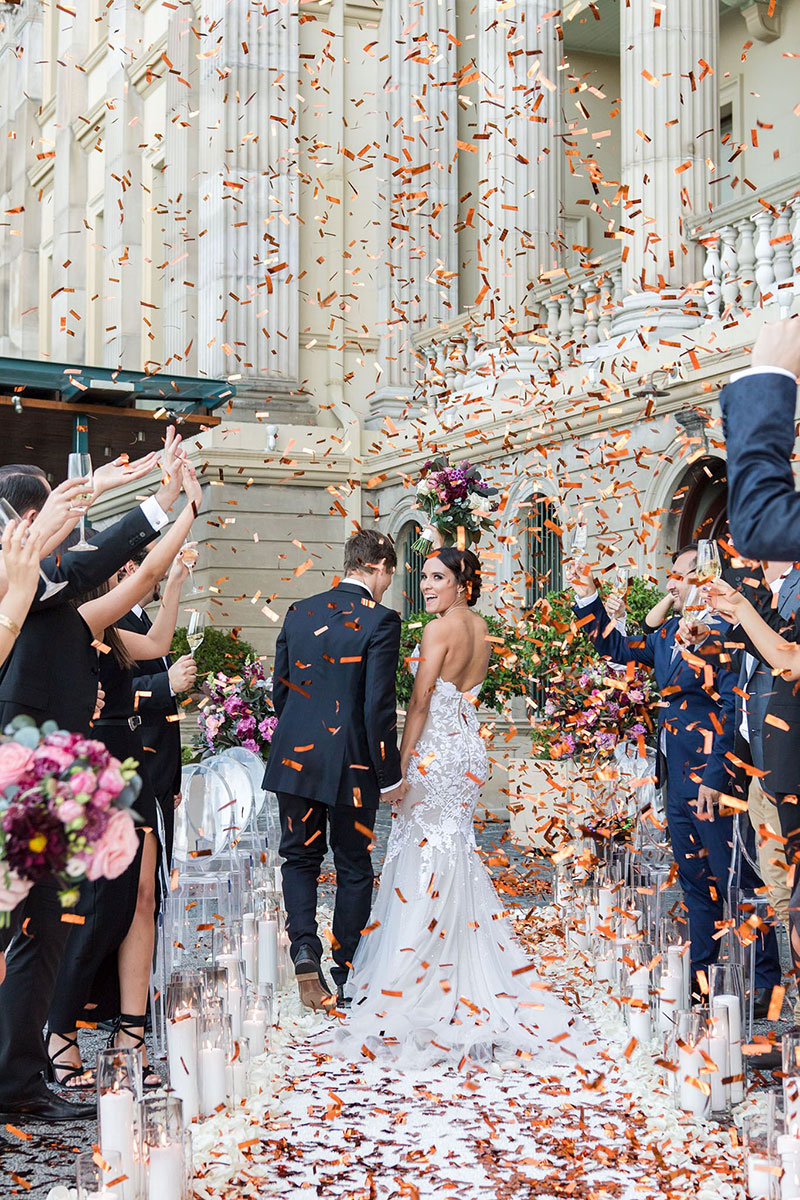 Confetti burst effect.
 
What is your most popular item/package for couples getting married?
Dancing on a cloud of fog and surrounded by shimmering sparks of gorgeous silver and gold light as couples celebrate their first dance together, is our most popular effect.  Not only does it look stunning, but it also means for those couples who perhaps have not mastered their dance routine that their feet can be hidden in the cloud and no one needs to know they missed a step or two...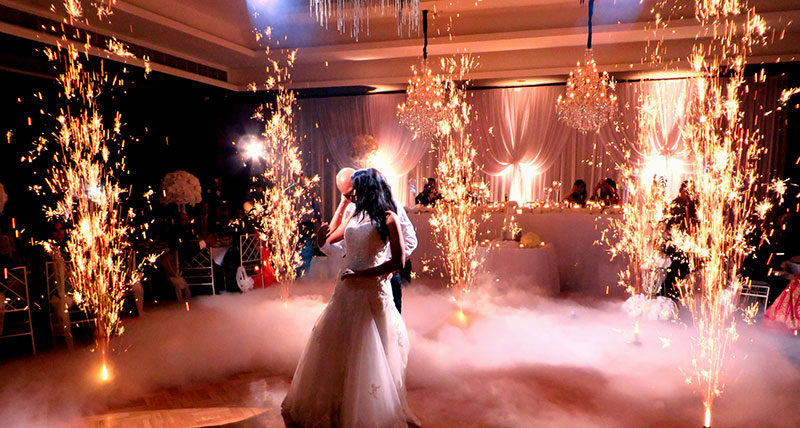 First Dance Fountains and cloud effects.
 
Any tips or parting words for brides and grooms-to-be?
Skylighter Fireworks would be honoured to be part of your special Wedding day and just like finding the right Venue, Flowers, Dress etc it is important to find the right Fireworks or Special Effects provider.  We offer a professional service from the initial proposal right through to the onsite activation, with operators that are dressed appropriately and experienced in being discreet, while ensuring the highest level of safety is maintained.
 
Feeling inspired? Want to find out more about incorporating fireworks and special effects into your celebrations? Click here to find out more about Skylighter Fireworks.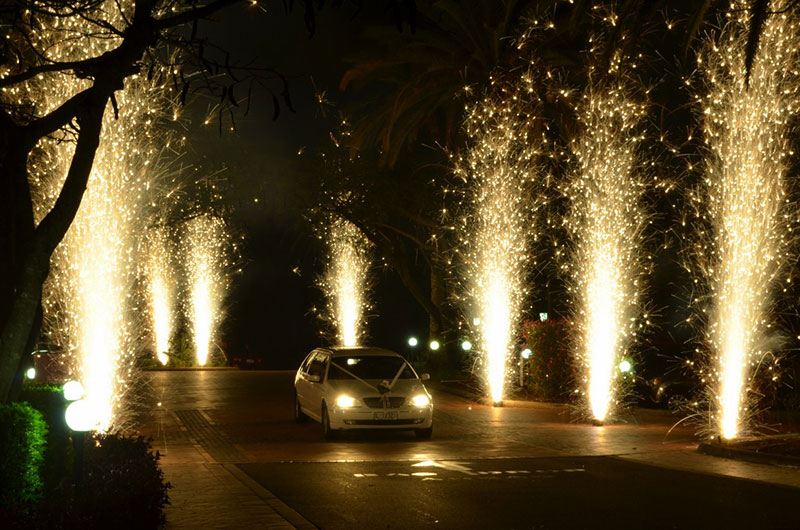 Princess Farewell.