5 Minutes With: Nicole Penning Civil Celebrant
Published 14th May 2020 in 5 minutes with, ALL Categories, Ceremony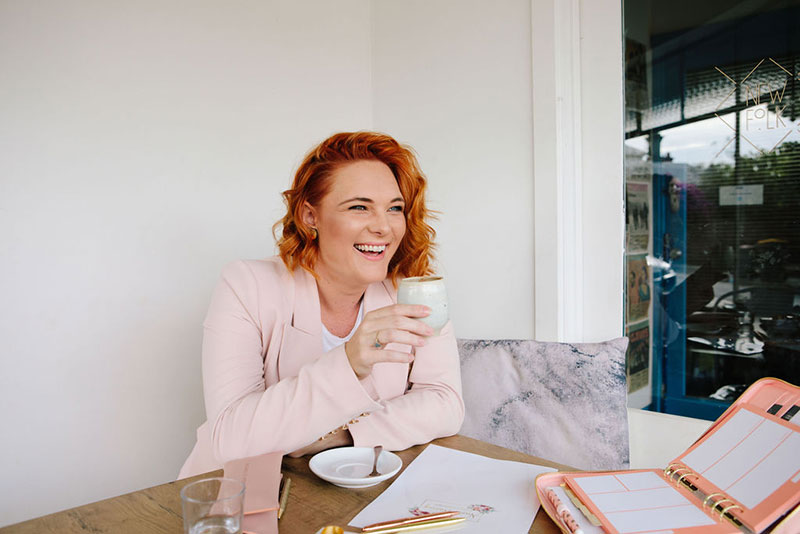 If you're looking for a Celebrant who is truly invested in your love and the happiness of your wedding day, Nicole Penning may be your perfect match. She is experienced and passionate and considered a leader and mentor within the Geelong Wedding Industry. Read on to find out more about Nicole...
How did you come to work in this profession?
I come from a Hospitality, Tourism, Sales and Recruitment background, all of which weren't quite suitable for having kids and raising children whilst working from home - so when pregnant with my first child, I decided to change careers and find a new role I could do whilst working from home and raising my children. I wrote down all the things that I loved in life, like parties, champagne, singing, dancing, photos, family, friends, love, hugs & kisses - it sounded like a great wedding to me, so that was how I made my decision to become a celebrant! I thought if I do 5 or 6 weddings that would be nice, then I would have to find another child-friendly job to do.... but 11 years on, two children and over 500 ceremonies, here I am still a celebrant and loving every second of it!
 
What are the unique or special features you offer to couples who choose you as their celebrant?
I pride myself on being a FULL-TIME celebrant - this is all I do! I eat, breathe, sleep, sweat & cry celebrancy - I could not possibly love it anymore than what I do and hopefully that passion and dedication shines through when working with my couples. Being my full time job, I can meet couples when ever they want, have rehearsals whenever suits them and can marry couples any day, any time, any where!!!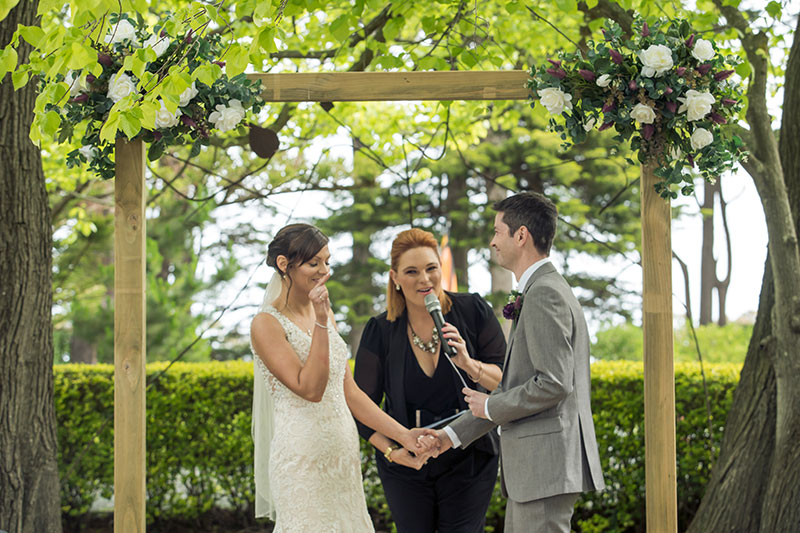 What is the most memorable wedding that you can recall?
One of the greatest weddings I was proudly a part of, was marrying a couple in their backyard, under a huge tree, where the couple actually created and delivered their own ceremony! I was there for the legal elements, said what I needed to say, helped them with the structure and flow of the ceremony and the delivery and of course did the legal paperwork - but the couple told their love story, they lead the ceremony the whole way through and "married themselves!" How special and memorable is that!
 
What do your wedding services include?
EVERYTHING AND ANYTHING! I will bend over backwards for my couples and do anything they ask of me... within reason of course! But everything is included. Unlimited meetings, travel, workshopping ideas, over 200 pages of resources and samples, all the legal requirements, liasing with their venue, photographer, videographer, stylist, planner, helping with their group photo and managing family for their family photos, creating their unique ceremony perfect to them.... co-ordinating guests and suppliers on the wedding day and managing the ceremony from start to finish! A wedding ceremony is like a giant theatrical production and along with the couple, I consider myself the creator, editor, producer & director! It is like a tsunami, once a ceremony starts, there is no stopping it - so I am in control of that wave every step of the way!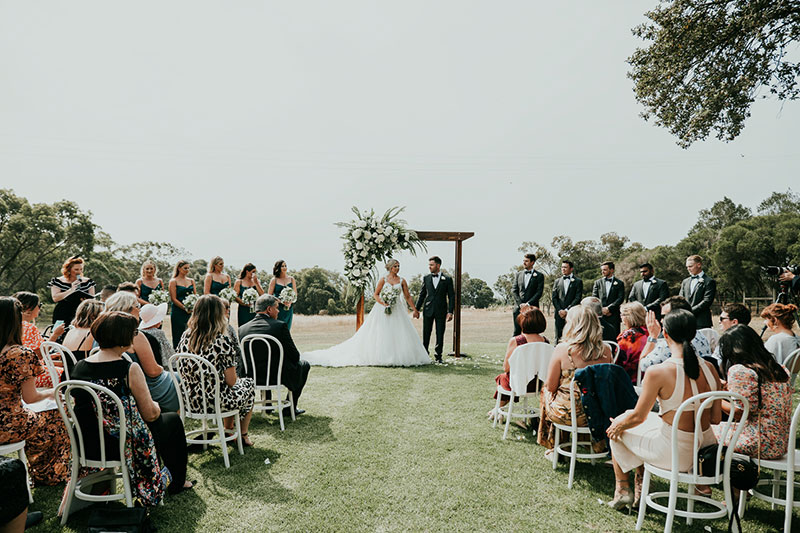 Why should couples choose you for their wedding?
I truly strive to be the best of the best, I completely love what I do and love my couples wedding day almost as much as they do! I am completely invested in their love and happiness, not only in creating their ceremony to reflect THEM but ensuring their ceremony is delivered to reflect THEM on the day as well.
I mentor and teach celebrancy Australia-wide (I even mentor one celebrant in U.S.A!) and have a network of over 100 celebrants in Geelong that I lean on for guidance, help and support. This is not a hobby or a side hustle for me - this is my life!
 
What do you see as the most challenging aspects of your role as a wedding celebrant?
That I can't clone myself to marry EVERYONE!!! 
I can only marry one couple at 4pm on any given Saturday in Summer, which is a shame, but the reality of our job!
 
Any tips or parting words for for couples-to-be?
Try the very best to plan your wedding your way. You Do You.
Be true to yourself. Work out what is important to you and have your wedding day symbolises that.
Make sure you only have wedding suppliers around you that you completely TRUST!
I once heard a Bride say, the greatest part of her wedding day was waking up and realising she didn't have to plan it anymore!
Enjoy your day. You worked hard for it. You are the guest of honour at your own party, so enjoy it!
 
Click here to find out more about Nicole Penning Civil Celebrant...