5 Minutes With: Exquisites by Vennessa
Published 16th April 2020 in 5 minutes with, ALL Categories, Fashion, Inspiration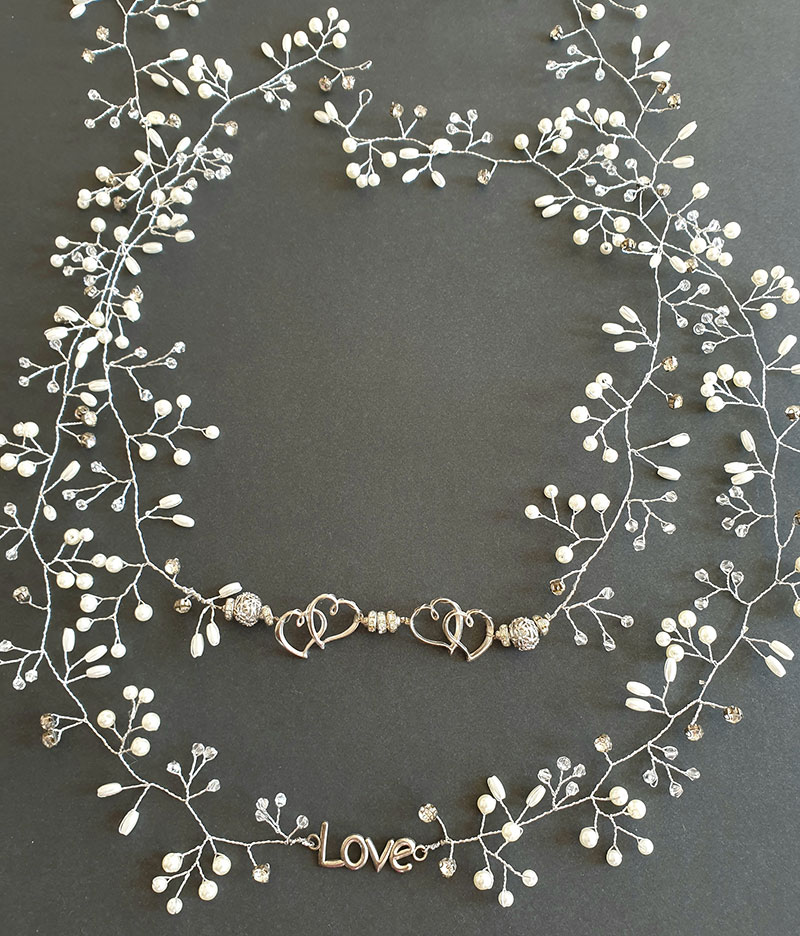 Image: Short silver love vines made by Exquisites by Vennessa
While COVID-19 may have put your wedding plans on hold for a while, you may find that you now have a chance to think about those gorgeous little extras that otherwise may have been missed! With this in mind, we caught up (remotely) with Vennessa, from Exquisites by Vennessa to talk about the beautiful accessories she's inspired to create for brides, bridesmaids and mother of the bride/groom.
How did you come to work in this profession?
It has always been my dream, to work in the bridal industry.  Your customers are very excited and happy, and I love the vibrancy that is radiated from their energy.  I love creating beautiful things, and I love to travel, so I have the opportunity to put those things together, to come up with exquisite bridal accessories.  My talent shines in the combining of beautiful elements so that together, they become exquisite, exotic and exclusive.  You will not find my products anywhere else in the world.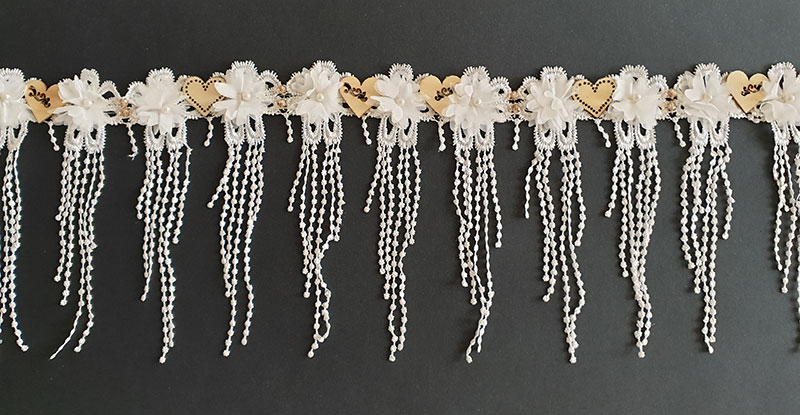 Beautiful boho hair vine
What are the unique or special features you offer to brides-to-be who choose you to create their wedding accessories?
While travelling overseas, I have collected some of the beautiful elements from the different countries that I have visited, for example: Austria - Swarovski Crystals and Pearls, Hawaii - Frangipani & Hibiscus elements and diamonds, Tahiti - Black Pearls, South Pacific Islands - Black Pearls, Natural Stones, Mother of Pearl, Australia - Gemstones and tropical elements.  I also have coloured agate from India, beautiful Amazonite natural stones and Pandora charms from Denmark that can be included in the perfume bracelets.  One day, I am hoping to be able to include world-renowned Australian Opals in my accessories.  I also have a trip booked to northern Europe, from where I am hoping to be able to source natural amber.  I am always looking for new ideas and natural elements to include in my bridal range.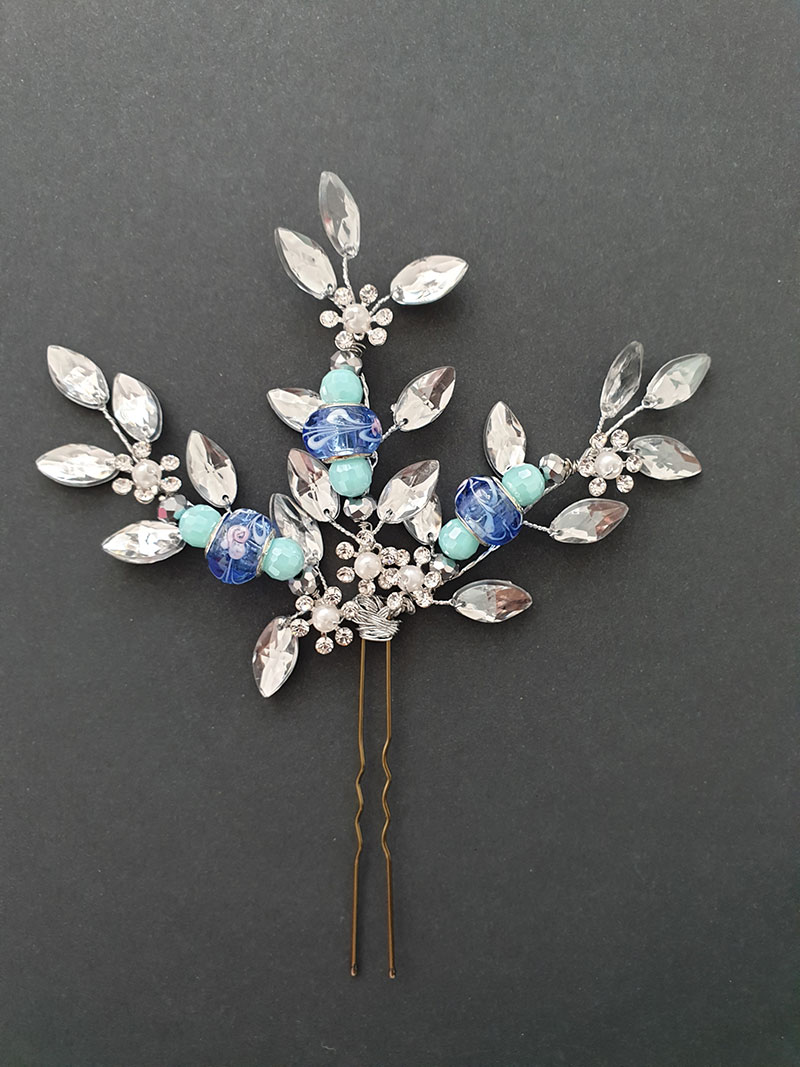 Blue Pandora Charms used in hairclip
I have also created a perfume bracelet series for brides, bridesmaids, mother of the bride and mother of the groom.  They have a couple of carefully located lava beads, so that your chosen perfume can be applied to the lava beads which will diffuse all day.  If you are into essential oils, you can apply essential oils onto the lava beads instead of perfume.  Many brides use essential oils to help calm their nerves on the day. I can also order and supply essential oils, if they are requested.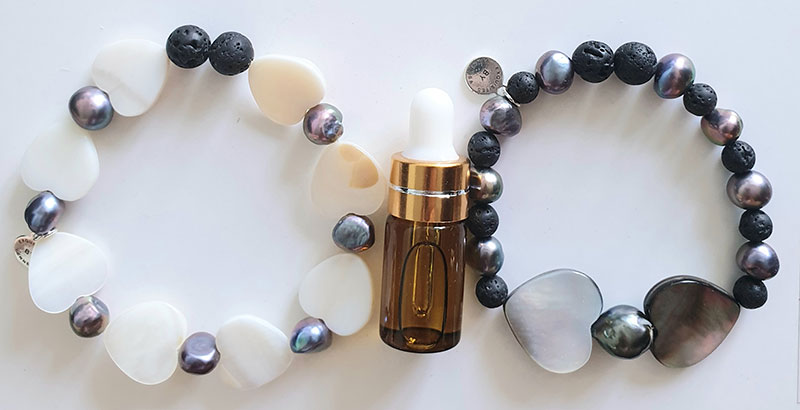 Perfume bracelets
What is the most memorable wedding accessory that you have created?
The South Pacific Island Pearls set. The bride's hair accessory has a point in the middle, so that it can be worn in the hair, or on the forehead.  The bridesmaids' accessory is slightly different, but uses the same elements so that they match in nicely with the bride.  It is my personal favourite.  Totally exquisite!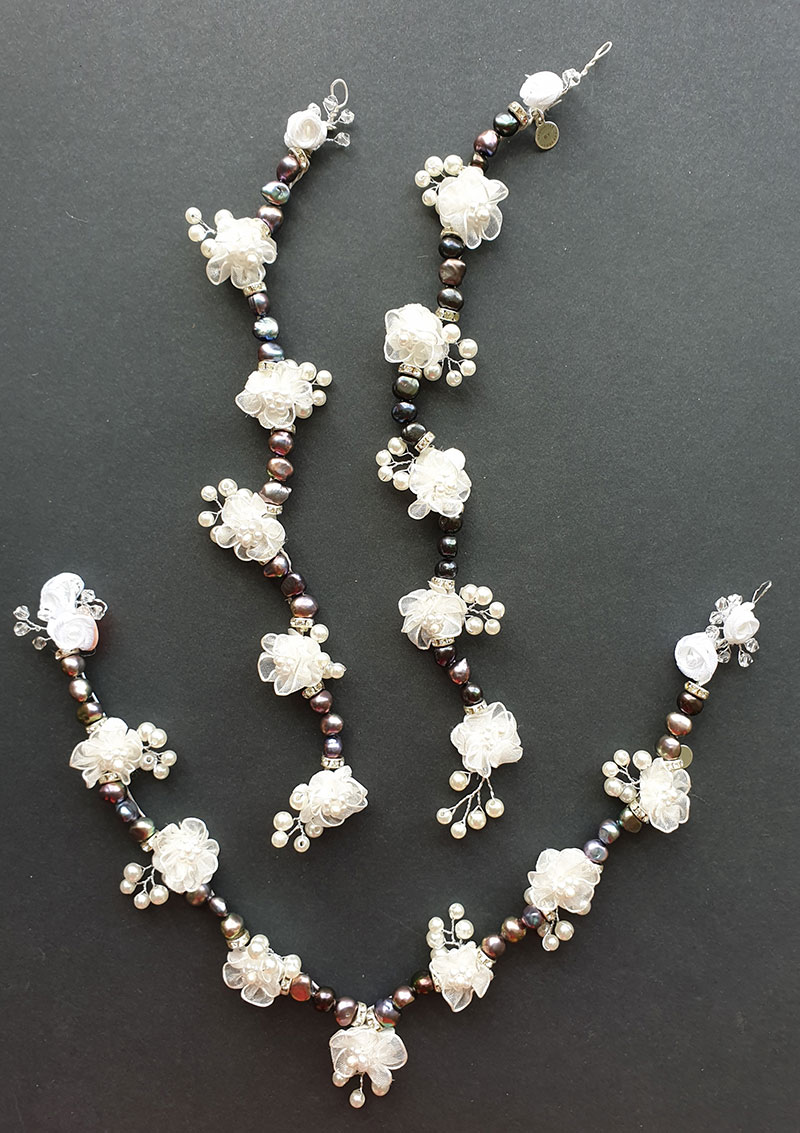 South Pacific Island pearl set
What do your wedding services include?
My wedding services include attending Wedding Expos for brides-to-be to view and try on, my products.  I usually have a discount at the Expos, so that brides can make the most of their day attending an Expo. I can also make a convenient time and date to visit the bridal party, so that they can view and try on my wedding accessories.  The accessories that I make, can have the bride's chosen colour or her own elements included in them, to make them personal, and to make her day extra special.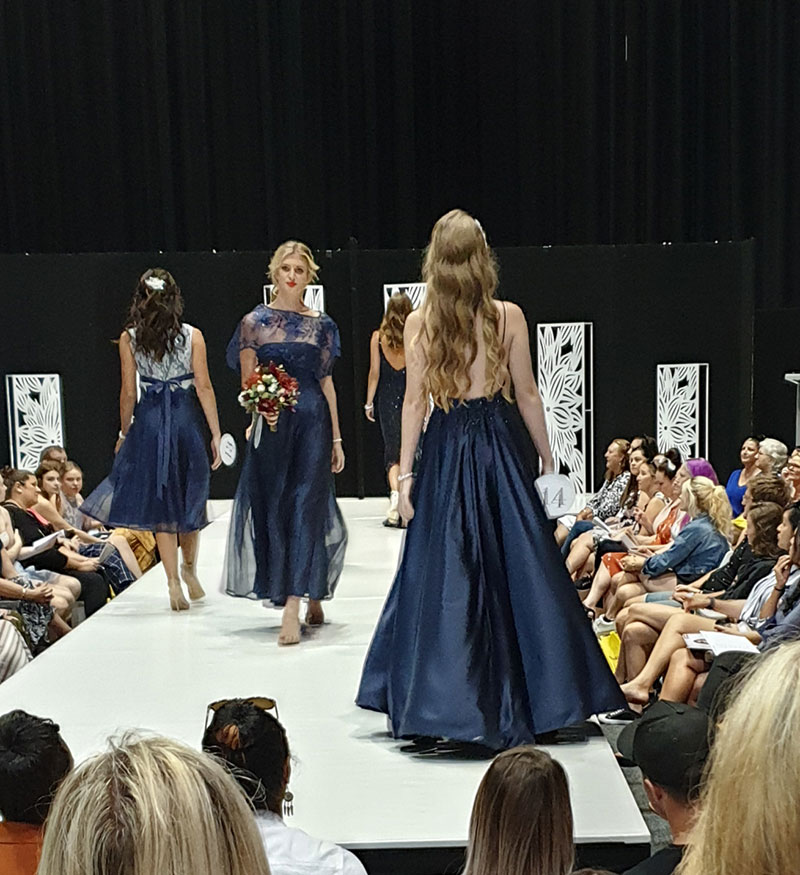 Hair accessories and perfume bracelets from Exquisites by Vennessa worn by Tamblyn Models at Your Local Wedding Guide Expo fashion parades
Why should brides-to-be choose you to create a special piece for their wedding?
The pieces that I make for brides can be tailor-made to include her favourite elements, which mean a lot to her.  I can make different-coloured accessories for the same bridal party, if that is required, or make them all the same.  It is all about the bride's special day, and for her to choose the things that mean the most to her.  My motto is to make each and every bride exclusive on her wedding day, so I sell one-off bridal accessories to make sure that each and every bride's accessories are different and exclusive to her and her bridal party only.  I supply some accessories to bridal shops, but it is easier for brides-to-be to be able to obtain as many bridesmaid's accessories as she needs, which all complement each other, and which can have the above elements included in them.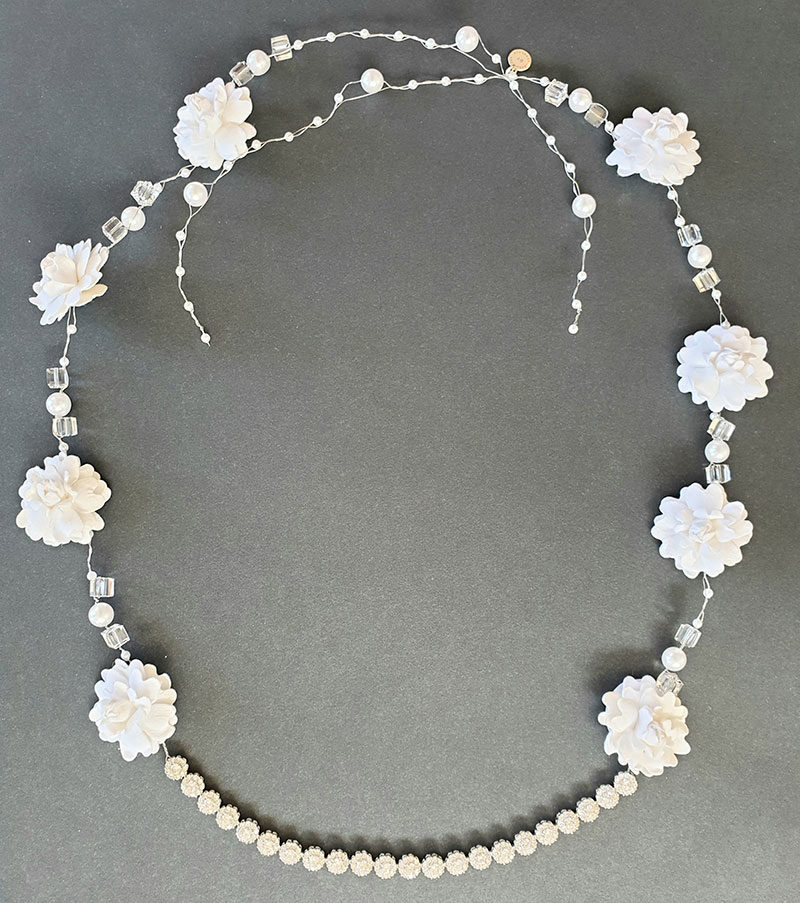 Stunning white, diamond and square Swarovski Crystal vine
What do you see as the most challenging aspects of your role as a designer of wedding accessories?
The most challenging part of creating bridal accessories is, either to get my creativity going; or to hold it back because it is going full speed ahead, and I can't stop thinking about all the different things that I could make!
Any tips or parting words for brides-to-be?
One important tip that I would like to share with all brides-to-be, is to turn the current negative health circumstances, into positive ones. Now you have more time for planning your perfect day, you have more time to get to know each other personally before the full impact of life's responsibilities are upon you, tough times turn people into being more beautiful people if we look on the bright side of life when things get tough, and once this is all over, a lot of companies will be keen and eager to have your custom, and no doubt will offer better deals.
Planning a wedding is one of the the most exciting time of your life, so why not extend it out and enjoy it more!
If you would like to contact Vennessa and find out more about her products, please visit Exquisites by Vennessa in our Wedding Directory.