5 minutes with: G&M DJ's
Published 5th July 2013 in 5 minutes with, ALL Categories, Entertainment, Music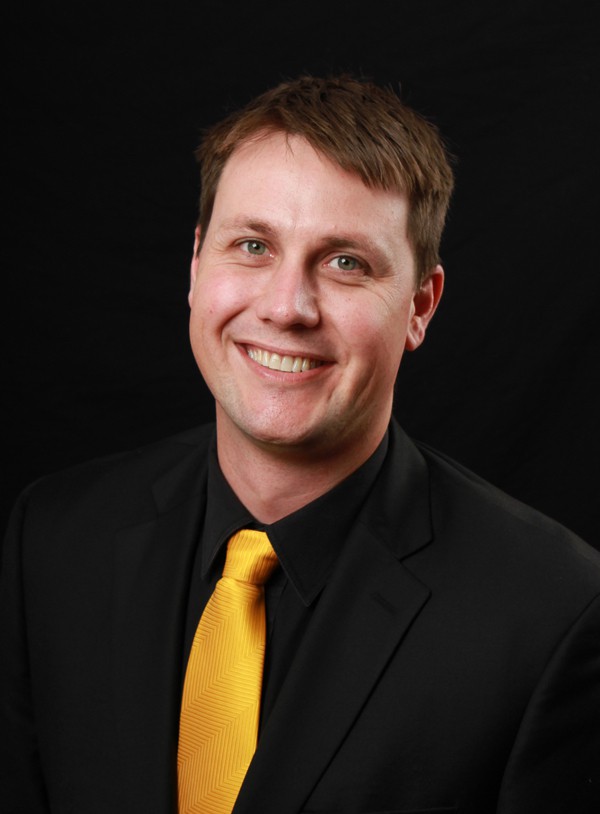 We speak with wedding DJ and entertainer Glenn Mackay from G&M DJs about his induction into the WED Guild, losing the stigma of 'the wedding singer' and his current Top 10 most popular wedding songs.
Glenn Mackay and G&M DJs have been celebrating weddings with loved ones for over 10 years, specialising in personalised wedding entertainment and lighting packages. With his recent induction into the WED Guild (an endorsement from the US-based Wedding Entertainment Directors Guild) we catch up with the man behind the microphone.
How did you come to work in this profession?
Originally, because I needed a way to supplement my full-time income. After a little while, I realised that this industry is where my passion was and started down the road to being a full-time wedding entertainer. Slowly but surely, that dream became a reality and now both my wife and I both work in our business full-time.
What do you see at the most challenging aspect to your role as a wedding entertainer?
The most challenging aspect of my role is that most people underestimate the importance of the role of the MC and the entertainment. The follow-on from this is that quite often the entertainment is one of the last services booked when the wedding budget is all but exhausted.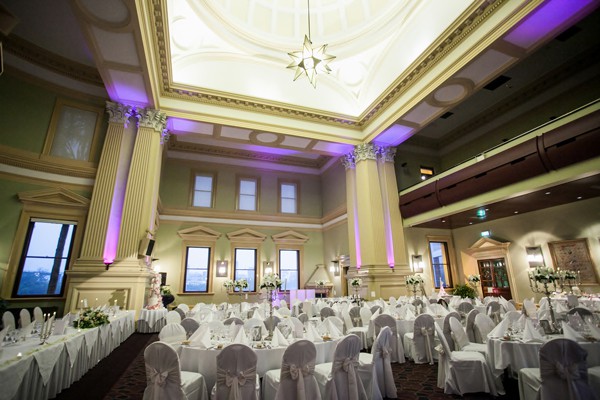 We've all seen the Wedding Singer, what can be done to alter the sort-of stigma attached to wedding entertainment?
I think the most important thing when choosing your wedding entertainment is for couples to educate themselves on what the possibilities are. Taking the time to chat with the DJ or band about how they can help create the type of atmosphere at the wedding that the individual couple is seeking will allow a couple to make a more educated decision on their wedding entertainment. Shopping on price alone is never a good thing. If you want your wedding to be fun, ask them how they can make it fun for you.
In the growing face of iPod playlists at weddings, what does an entertainer bring to a wedding that a small, shiny electronic device does not?
Wow, where should I start? Experience is the biggest thing. All an iPod can do is play music, whereas an entertainer has the ability to entertain. Many DJs for example offer more than music. Think about lighting and the atmosphere that can create. Mixing music and knowing what will work and what doesn't. Microphones for speeches, special effects and the ability to keep a party going are all things that a professional wedding entertainer can provide. You also need to consider the quality of the sound system you connect the iPod to, as most reception venue sound systems aren't capable of producing the volumes required. There are literally dozens and dozens of reasons why an iPod is not the best choice for entertainment at your reception. A simple YouTube search on iPod Wedding Disaster will show you why.

You've been accepted in the WED Guild, what does this mean for potential couples looking to book your services?
I think it offers couples a wonderful alternative to the normal DJ and MC service that they may have experienced at weddings in the past. There are currently only 25 Wedding Entertainment Directors (WED's) in the world, so having this level of service now available in Australia is definitely a positive thing for those looking to have a wedding which is of the highest standard. Because we offer so many ways to personalise each and every wedding we are part of, couples have the peace of mind knowing that their wedding won't be like any other.
Is there a most extraordinary union you've been involved with?
Oh, the stories I could tell! This is very hard question, because I find each couple has very unique story and through spending time with them and getting to know them, I find there are always extraordinary moments to share. Whether it's helping create a wedding to unite two families or create a single new family, sharing in a small intimate wedding or enjoying the unique cultural differences when uniting two vastly different cultures at one wedding, I can tell you that extraordinary things happen at each and every wedding.
What is the highlight of your job?
I get to share in each couples lives on one of the most important and memorable days in their lives, what more could I ask for. There are so many highlights. From seeing a bride walk into her wedding reception room and dance with joy because it looks even better than she imagined, to having a couple hug me countless times throughout their reception because they know how much I've contributed to the success of their event, there are endless highlights. Maybe the biggest highlight is knowing that each couple who enlist my service have trusted me enough to be their spokesperson at such a momentous occasion in their lives.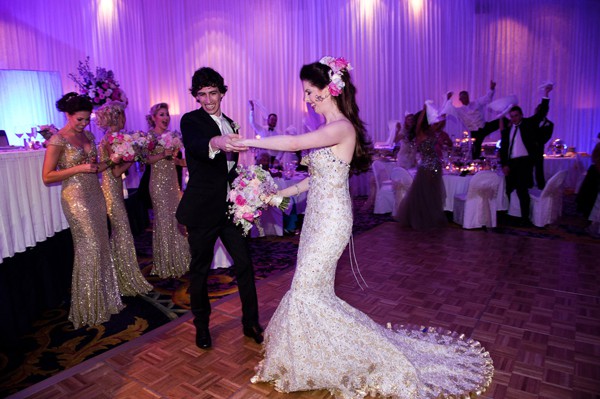 It's a perilous question for most entertainers and DJs, but how do you deal with the drunken requests from guests?
I think the most important thing to do is offer anyone making a request the same level of respect that you would expect to receive. In my experience, most people are at an event to have a good time and I'm there to help them do that, in any way that I can. The bride and groom are always my highest priority and if we can incorporate any guests' requests into the guidelines our client has provided, then we will certainly do that. Most importantly, listening to what they want is essential.
Please tell us your Top 10…
These are our 10 most popular dance music selections:
10. Firework – Katy Perry
9. Good Feeling - Flo Rida
8. Sexy & I Know It – LMFAO
7. Billie Jean – Michael Jackson
6. Dancing Queen – Abba
5. Call Me Maybe – Carly Rae Jepsen
4. Single Ladies – Beyonce
3. Brown Eyed Girl – Van Morrison
2. I Gotta Feelin' – Black Eyed Peas
1. Gangnam Style – PSY