2019 'Fleur Sauvage' Capsule Collection from French by Wendy Makin
Published 11th June 2019 in 5 minutes with, ALL Categories, Dresses, Fashion, Inspiration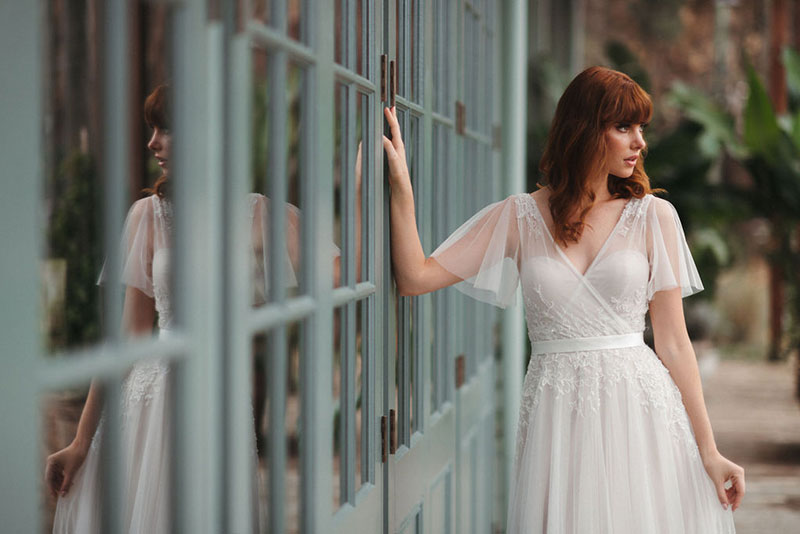 Gowns: French by Wendy Makin | Photographer: Jess Kearney - Fontaine Photo | Hair/MUA: Bella Brides | Videographer: Tahlia McFarlane - Sundown Film and Photography | Flowers: Jacqui M Designs | Model: Caitlin Jenkins | Location: Howard Smith Wharves, Brisbane.
Sleek, elegant, and above all, effortless in style – the true essence of a Wendy Makin bride, as captured in the Fleur Sauvage Collection...
Inspiration for the Collection was drawn from the untamed beauty and resilience of wildflowers - with the wildflower representing the modern woman; confident and fierce in spirit, yet beautiful and free.
This Collection, from French by Wendy Makin plays on these contrasts – the delicate and bold, the daring and dainty – using delicate lace, ornate beading, whimsical soft tulles and luxurious crepe.
'Fleur Sauvage' // Wildflower: (n.) A flower that grows freely, resiliently and beautifully. Wildflowers grow in the most unlikely of places.
DAHLIA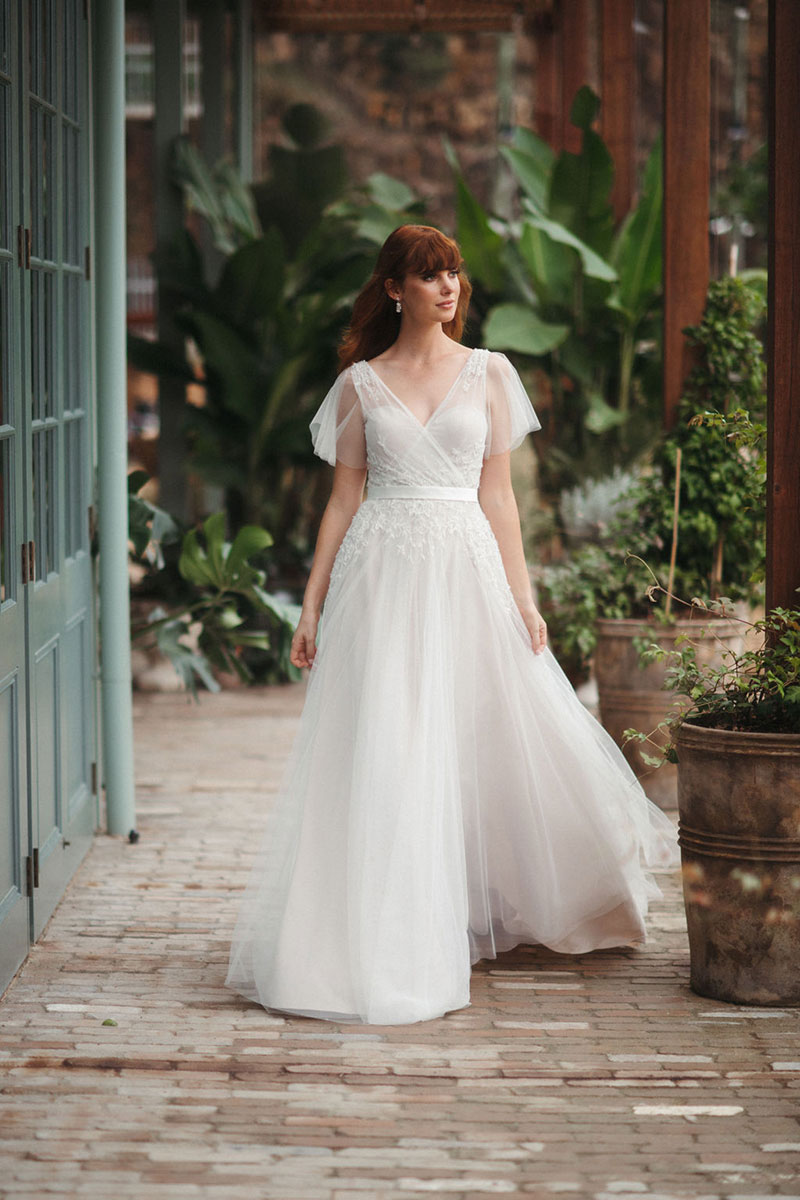 Heavenly flounced sleeves in silky tulle.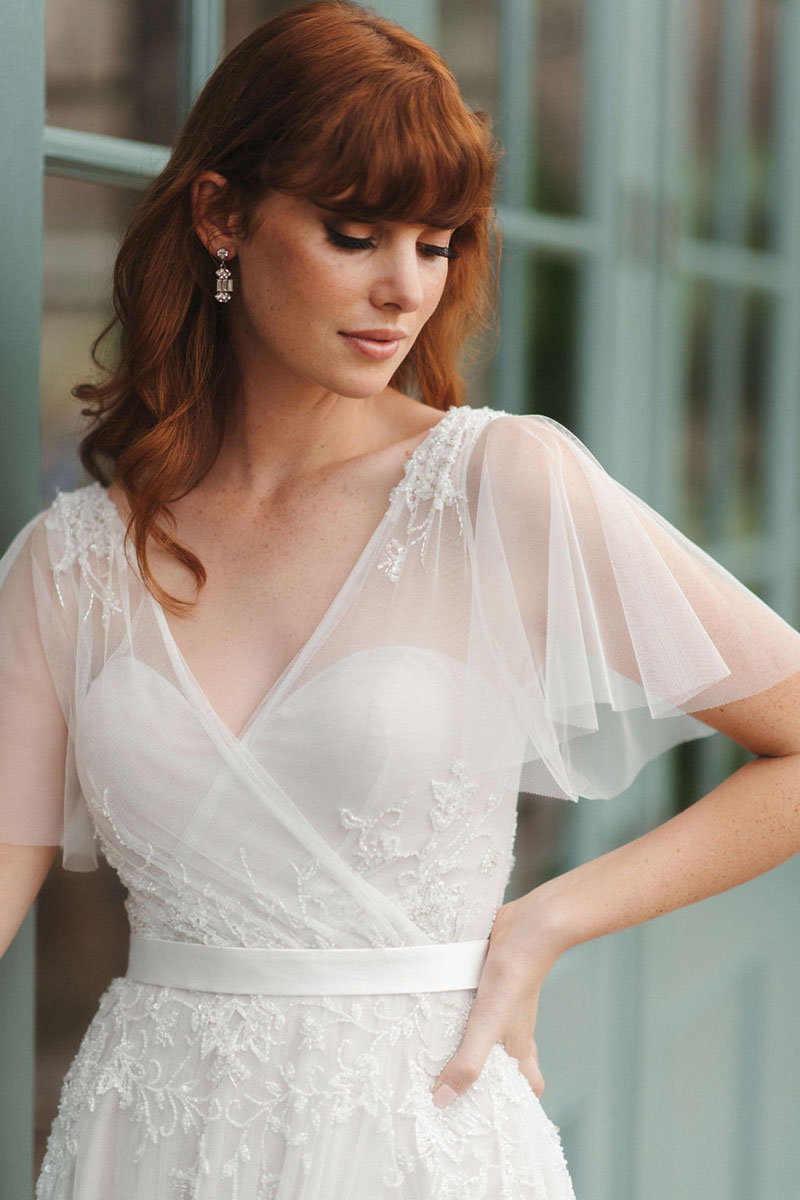 Ruched v-neck and soft, iridescent beading over the bodice.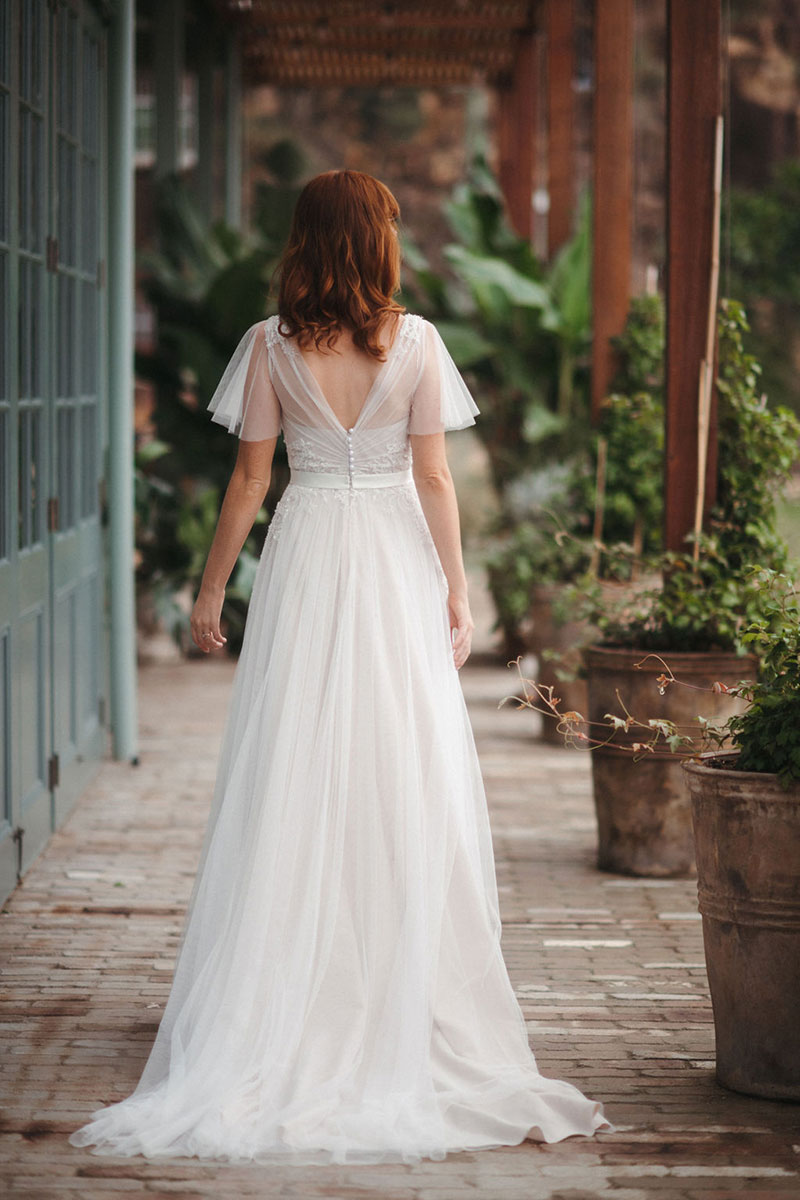 Gorgeous soft beading on the bodice trickles into the sumptous flowing skirt.
FLEUR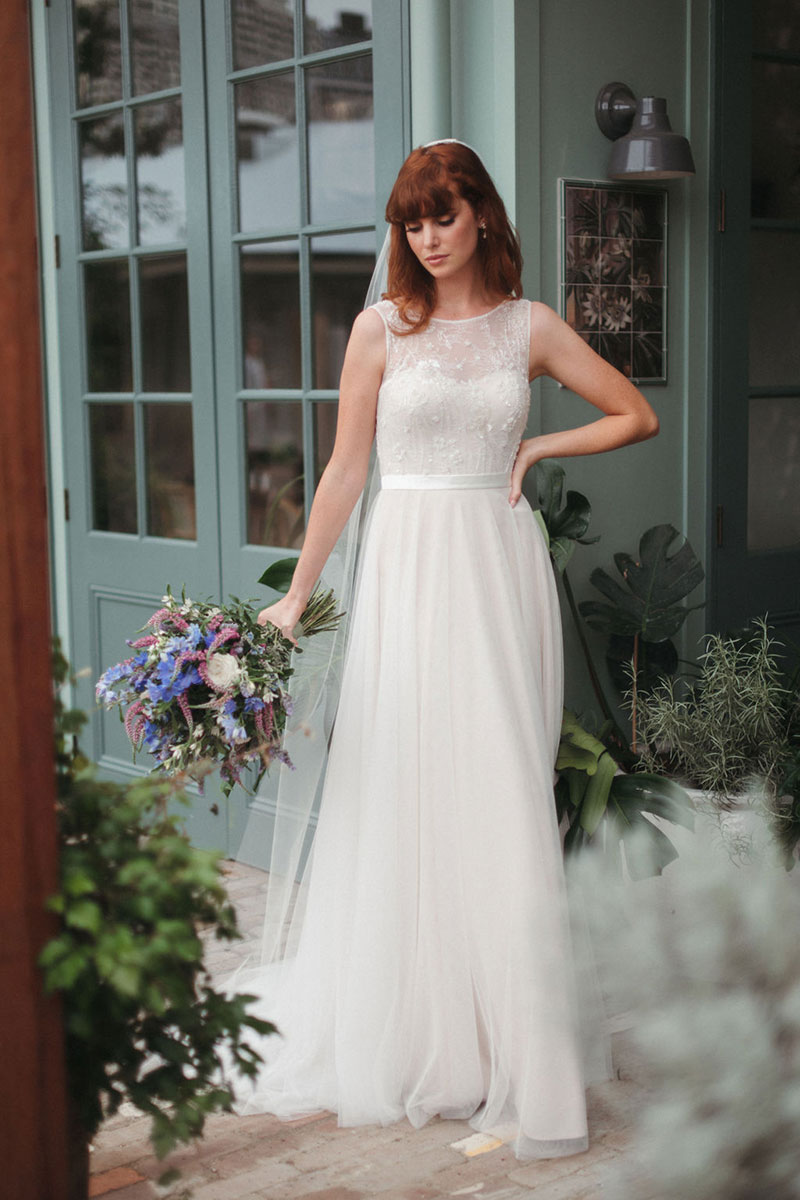 Effortless style in this elegant, sleeveless gown.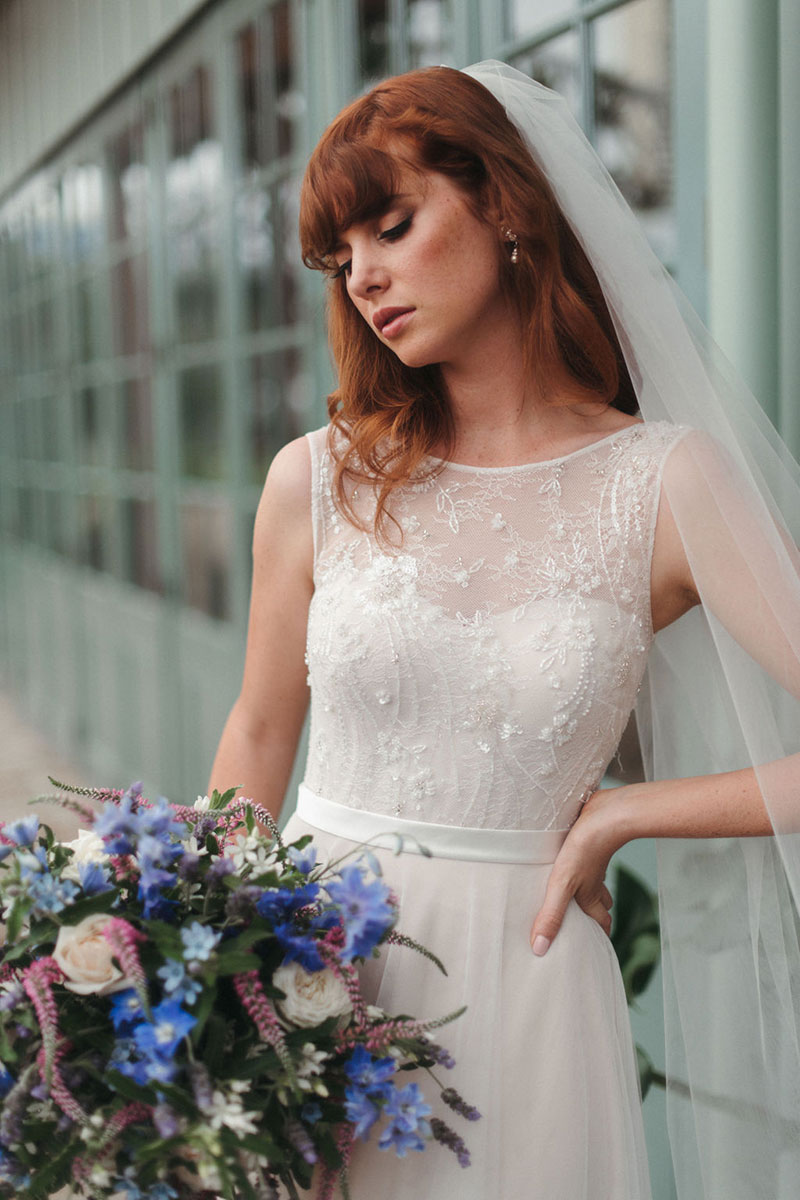 Bodice features delicate lace and beading.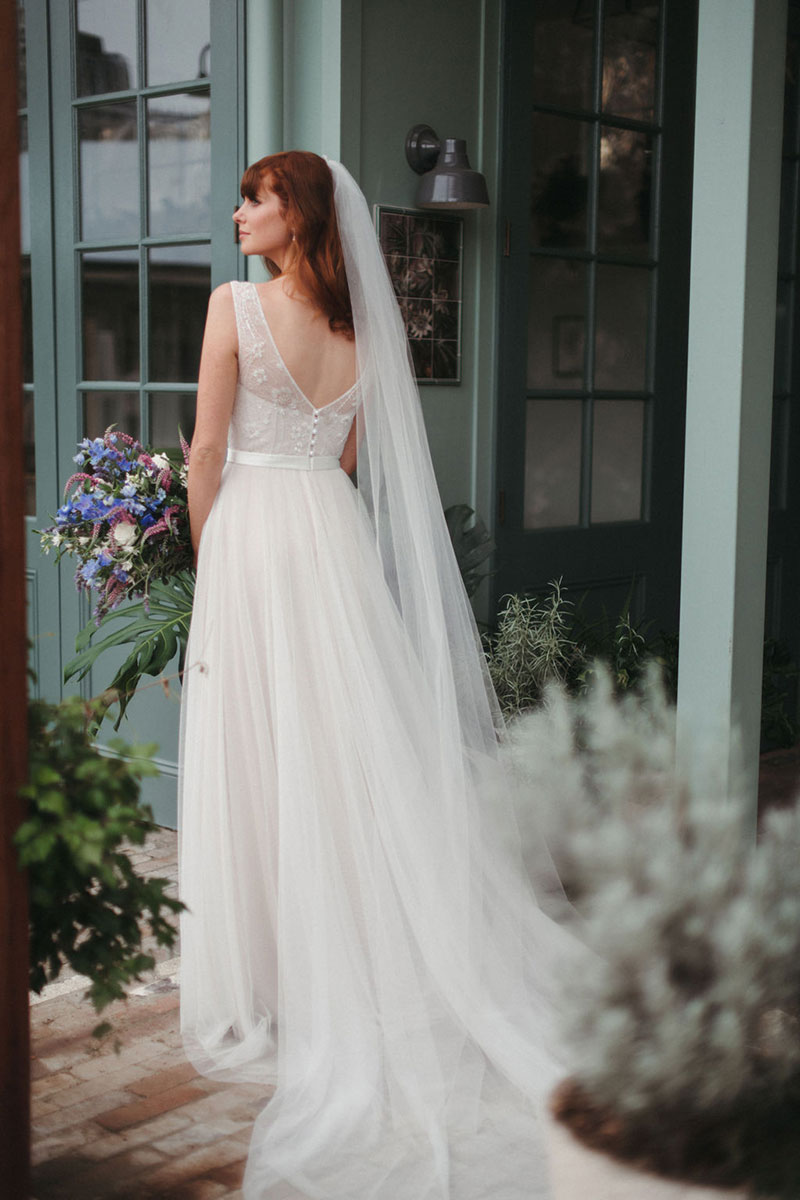 Elegant V-line back.
LAVANDE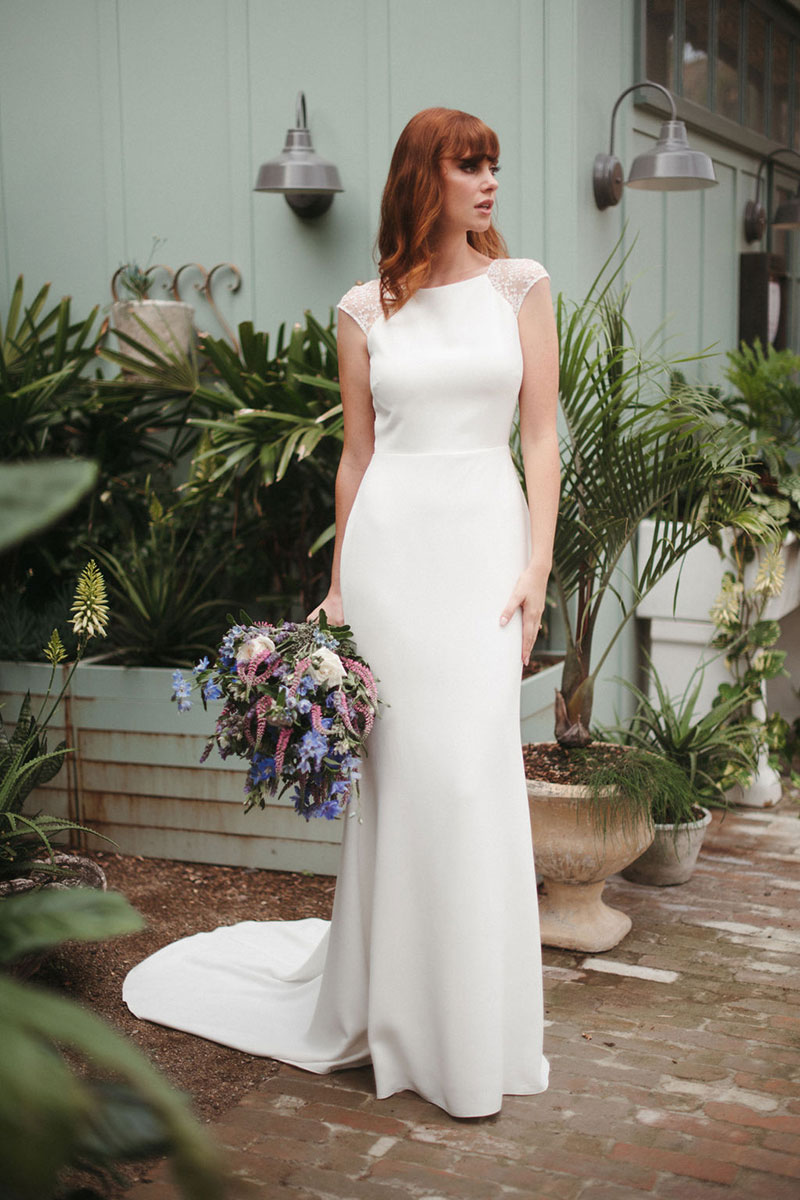 Sleek, minimalist style.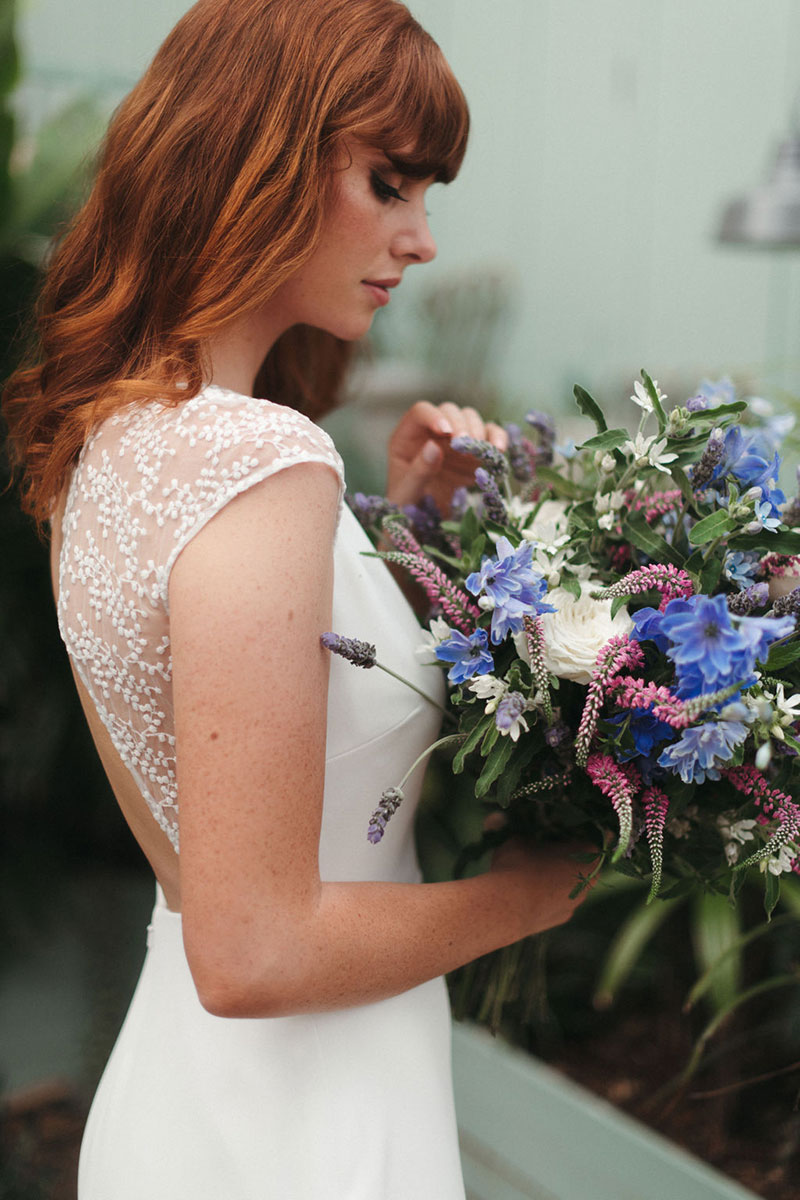 Delicate lace shoulders and back.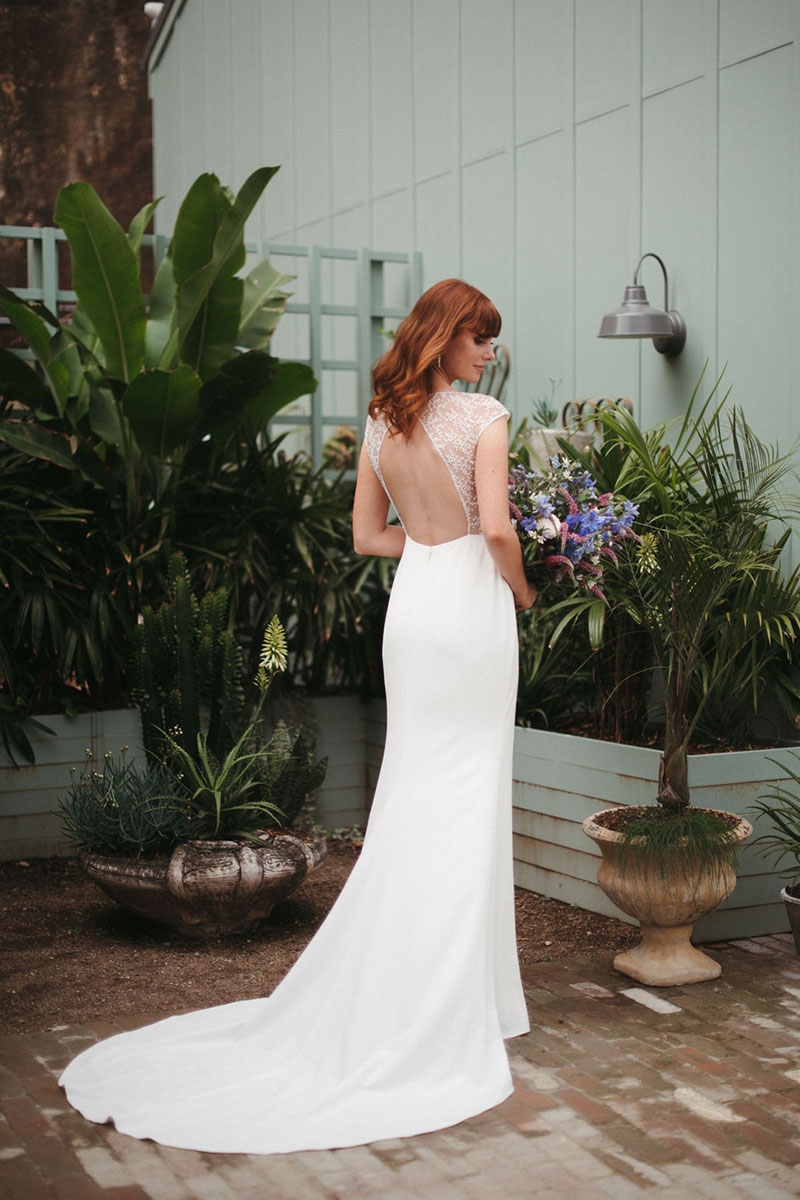 Gorgeous cutout back.
LYS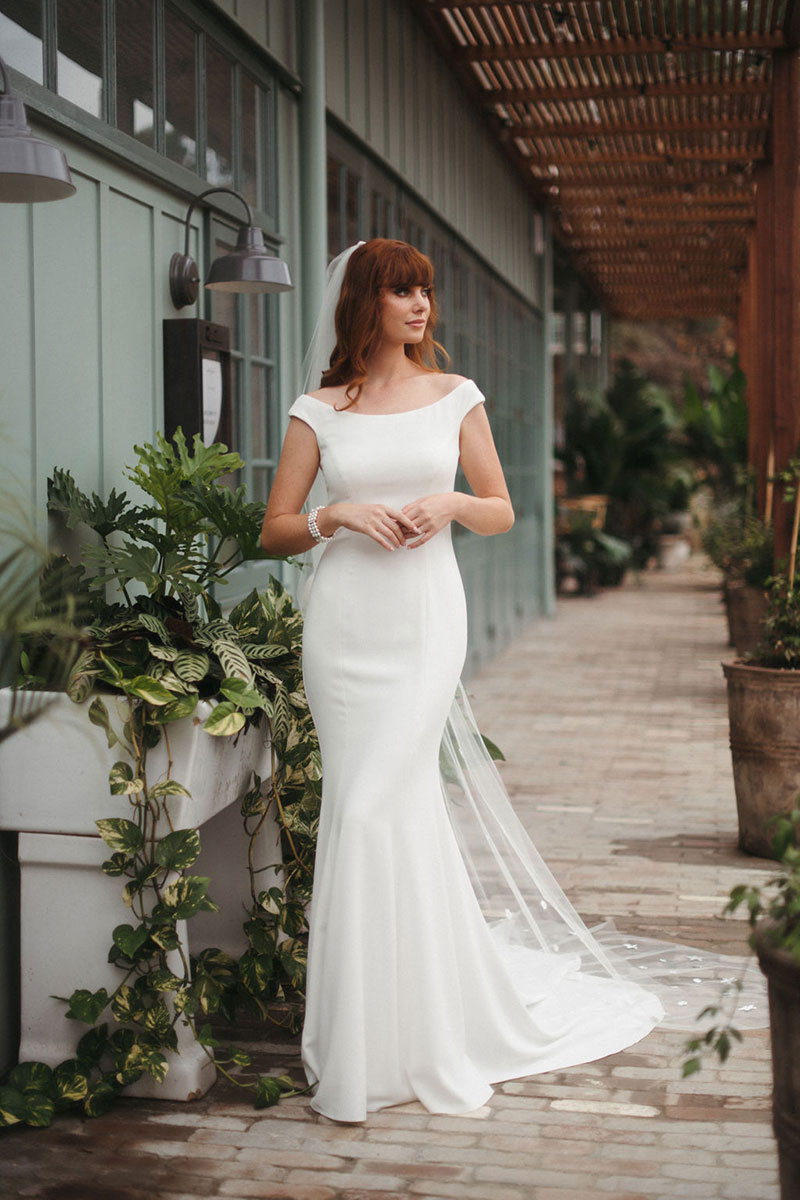 Form fitting, minimalist and utterly elegant.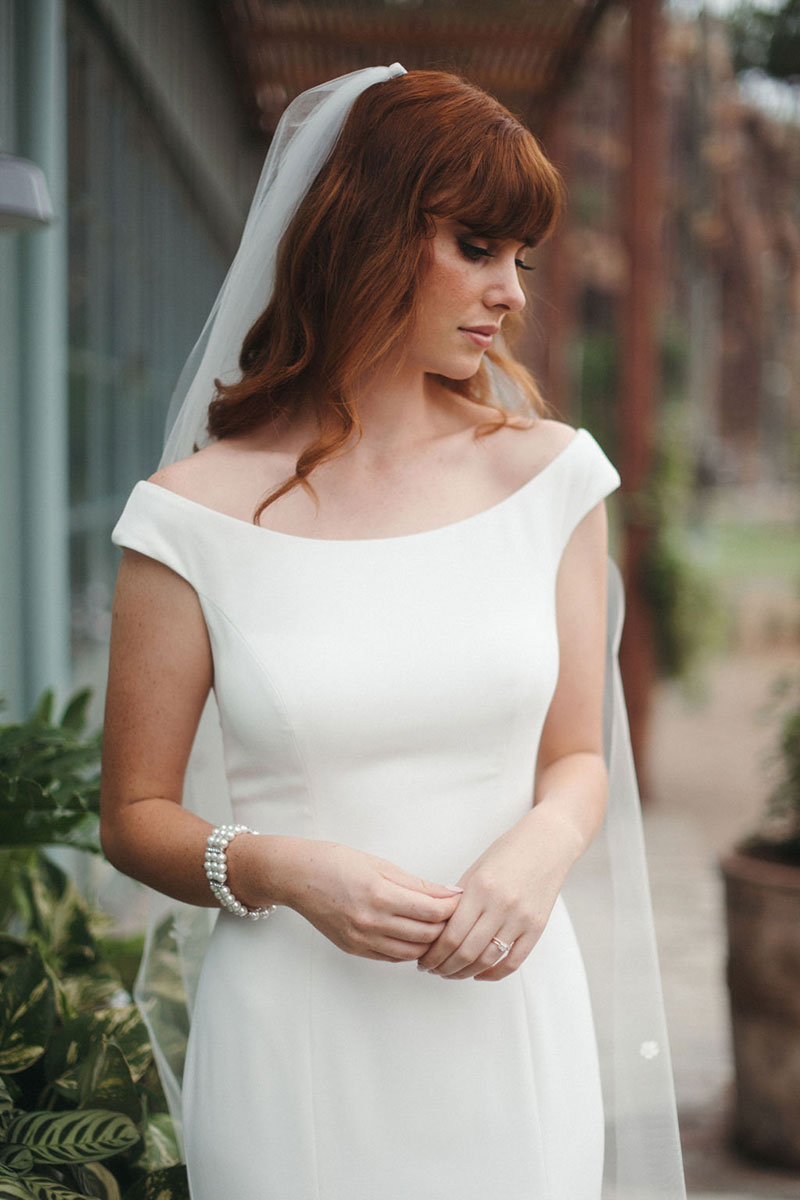 Structured, yet feminine off-the-shoulder neckline.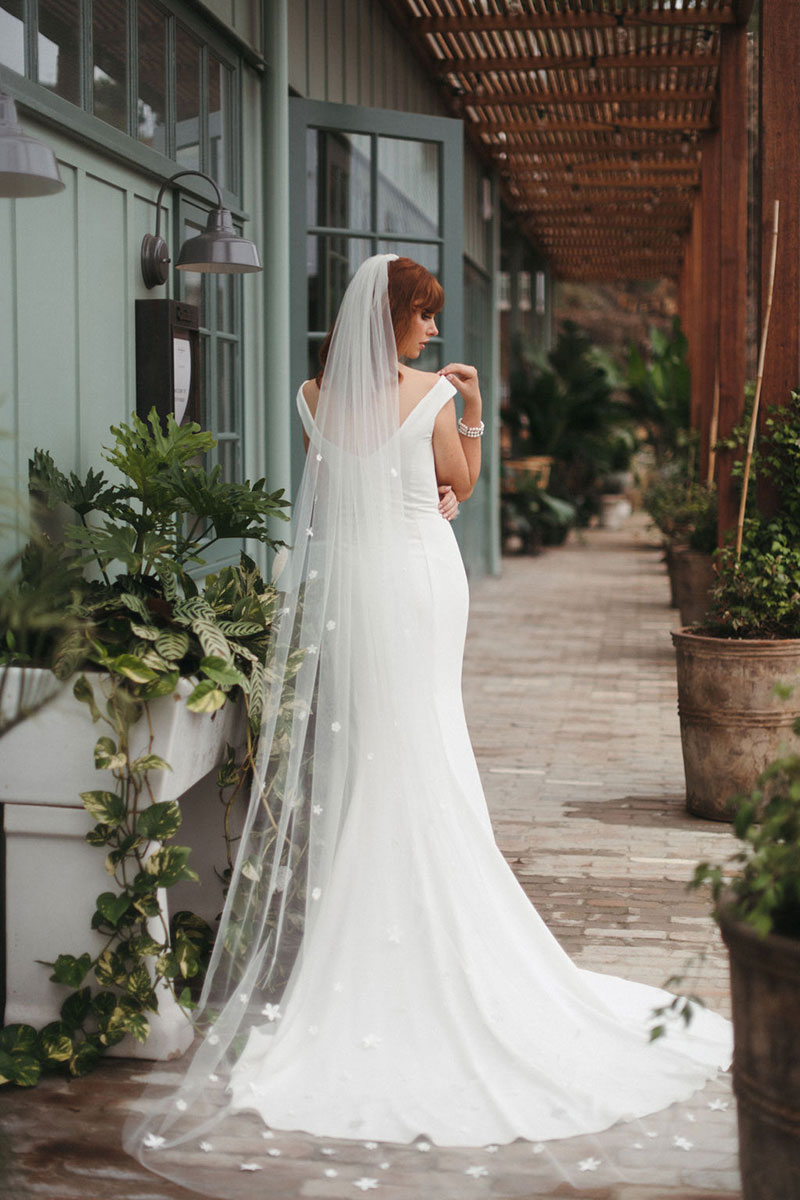 Wide V-line back. This gown is perfectly complemented  by a full length, embroidered veil.
MAGNOLIA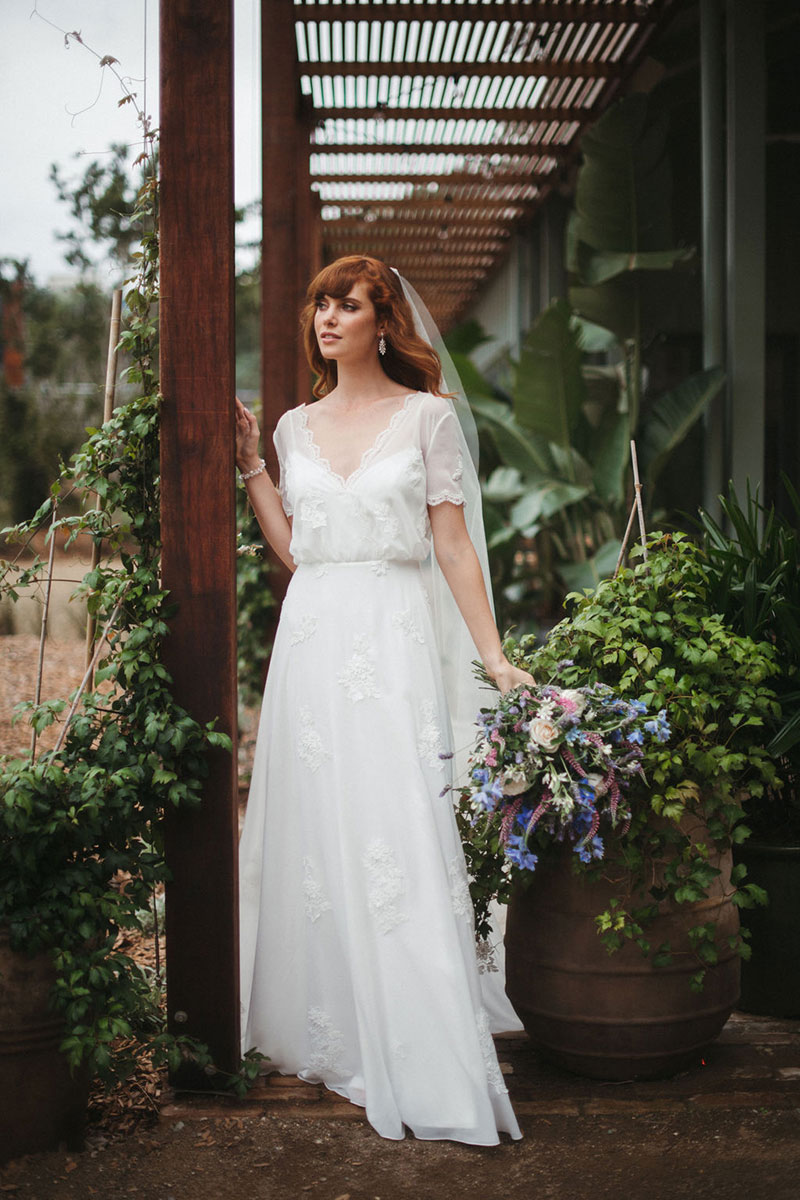 Soft, feminine and free spirited.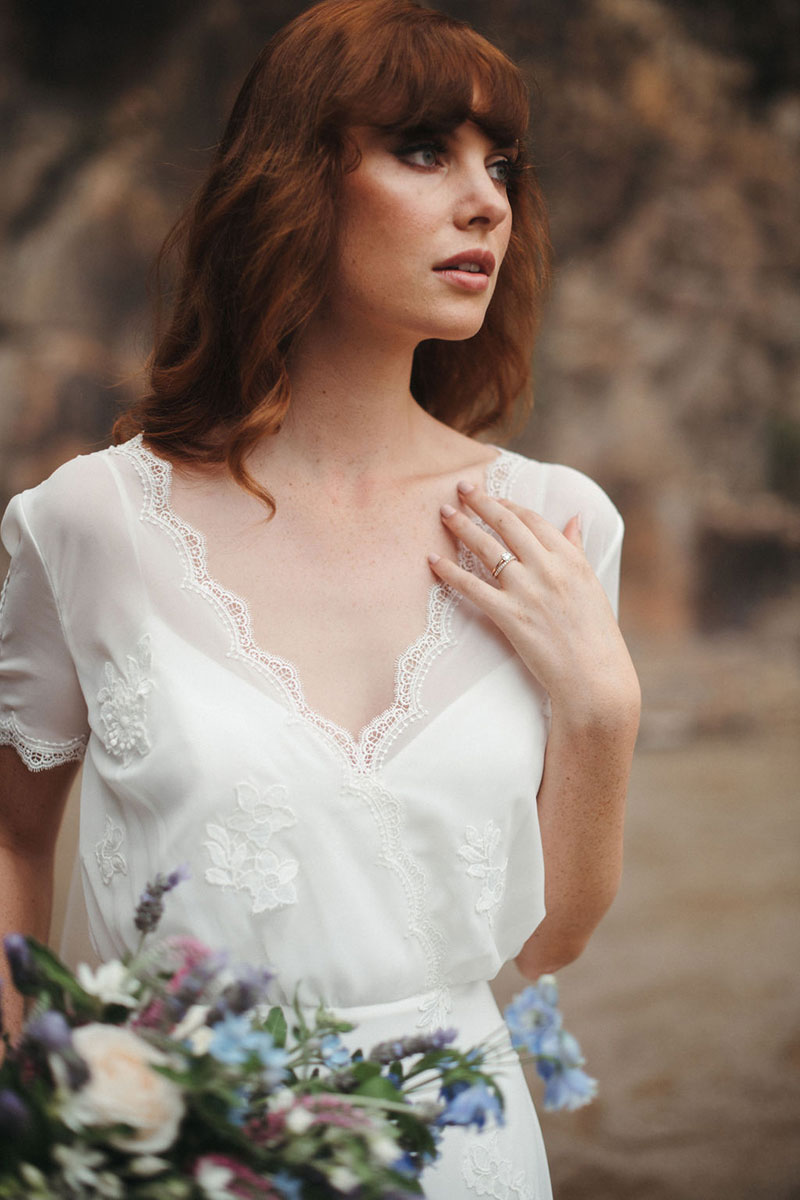 Delicate lace trimming and motifs.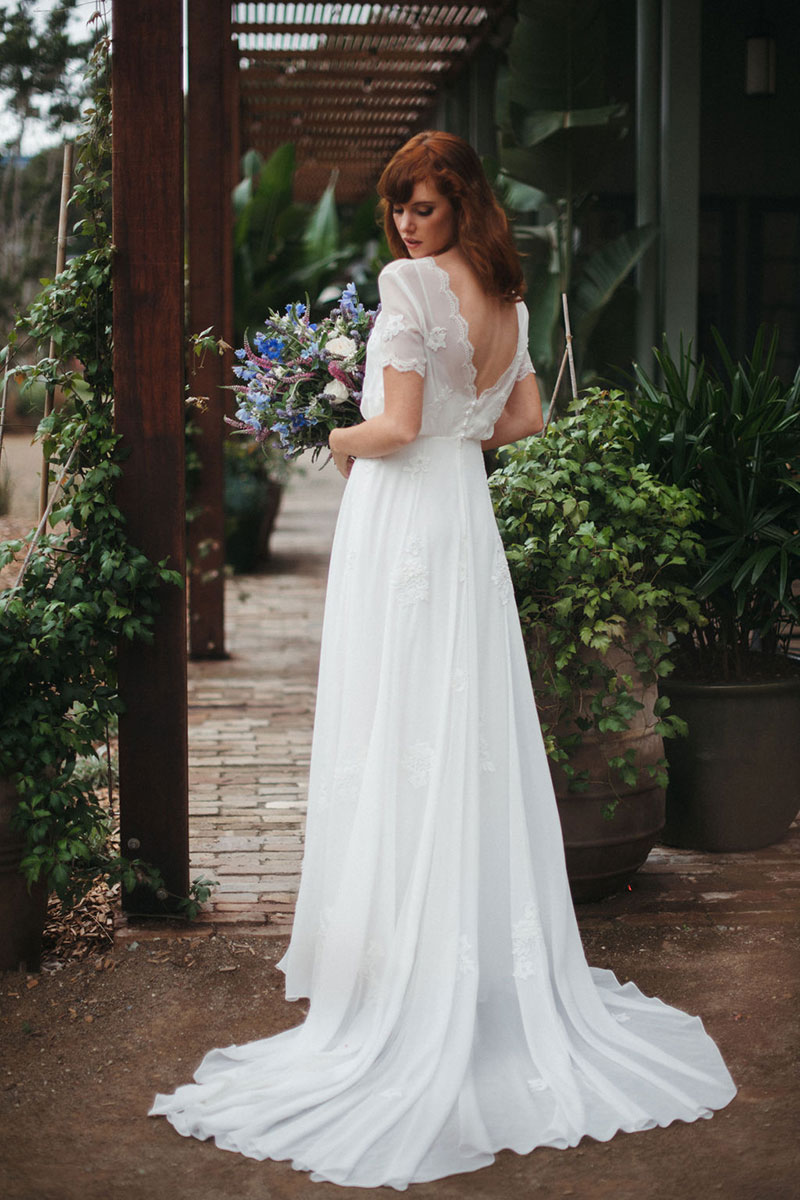 Beautiful, soft, flowing skirt.
MARGUERITE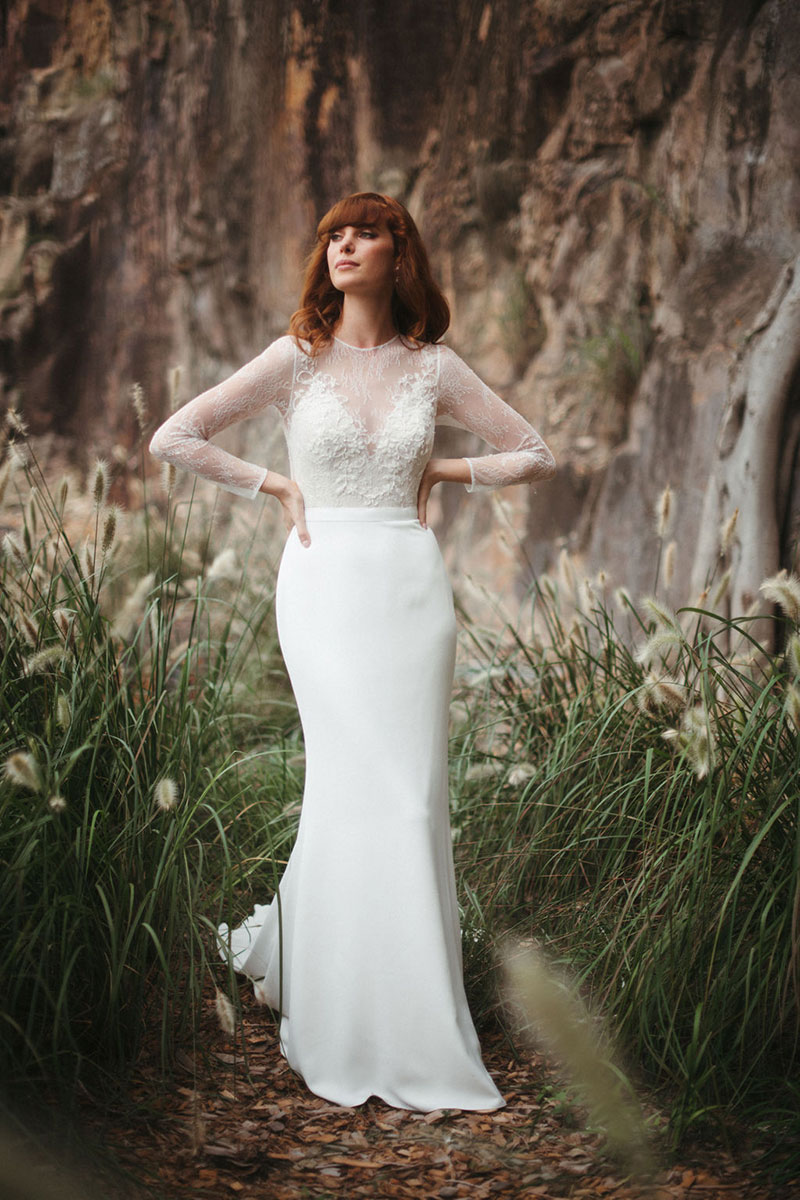 Sleek, long sleeved gown.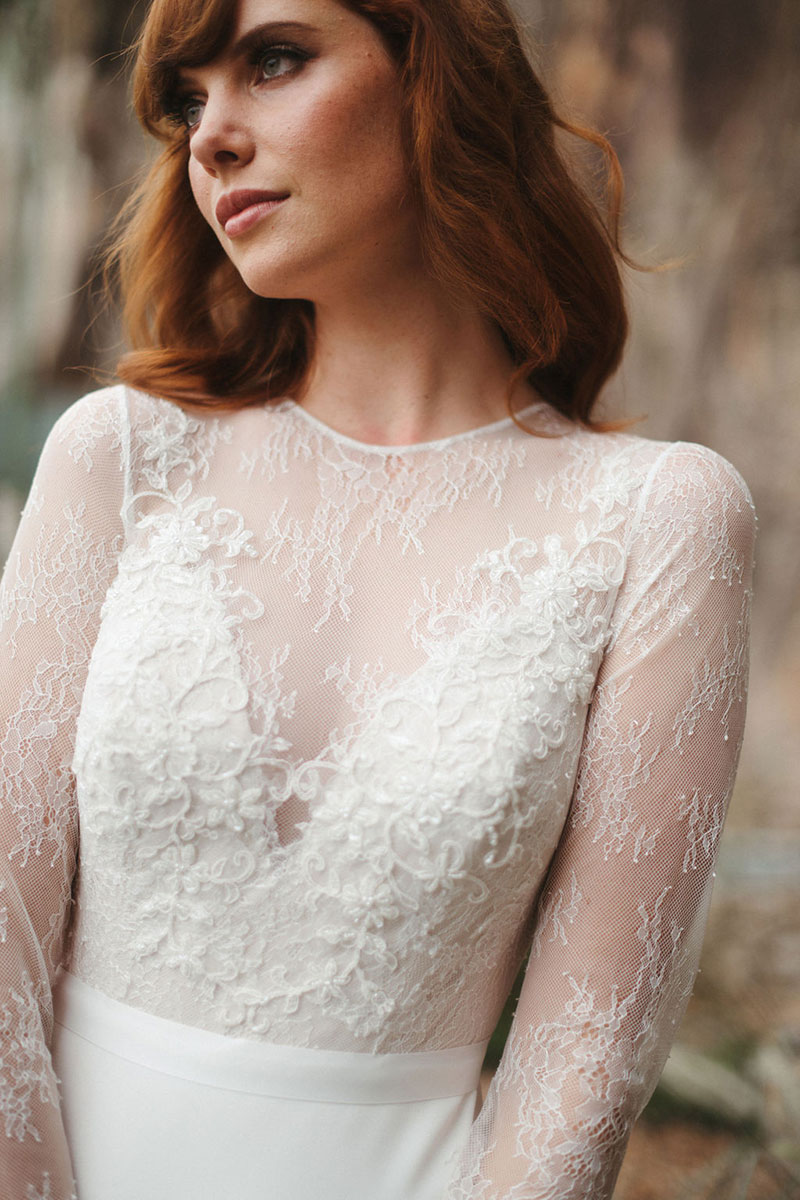 Delicate lace bodice.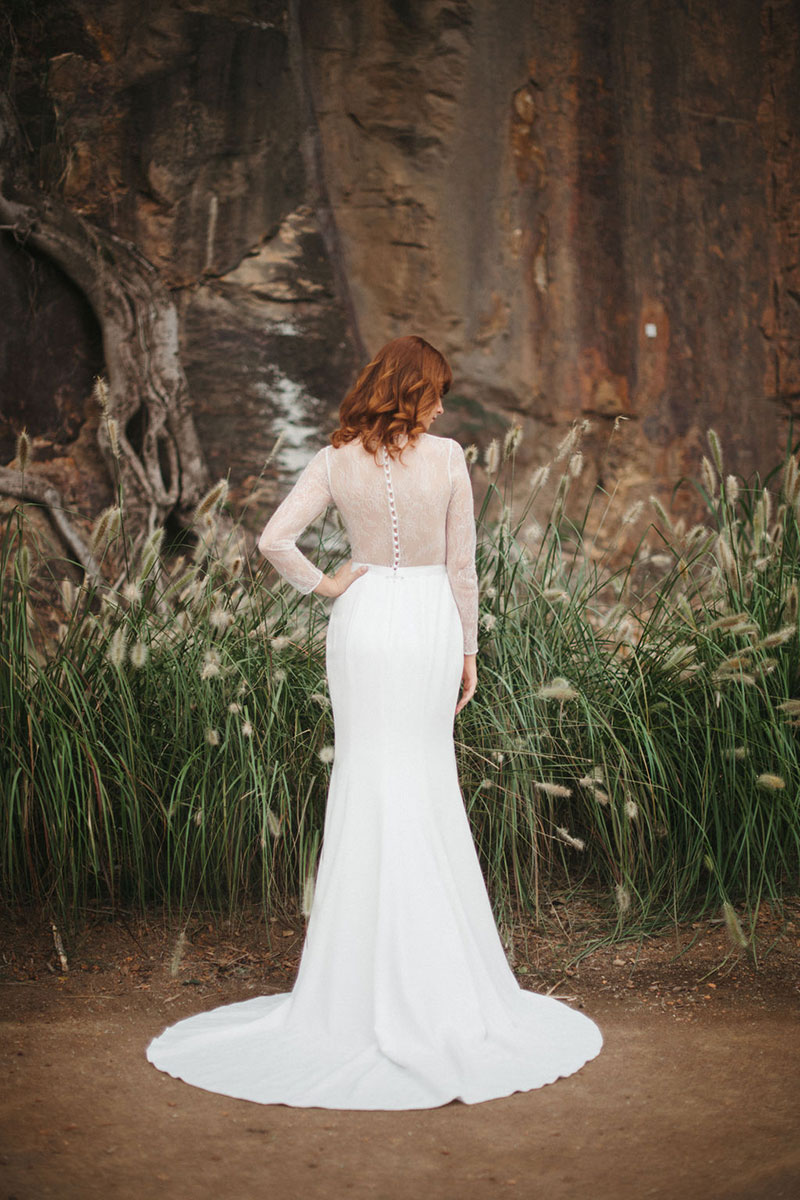 Circular train finishes off this stunning gown.
MIMOSA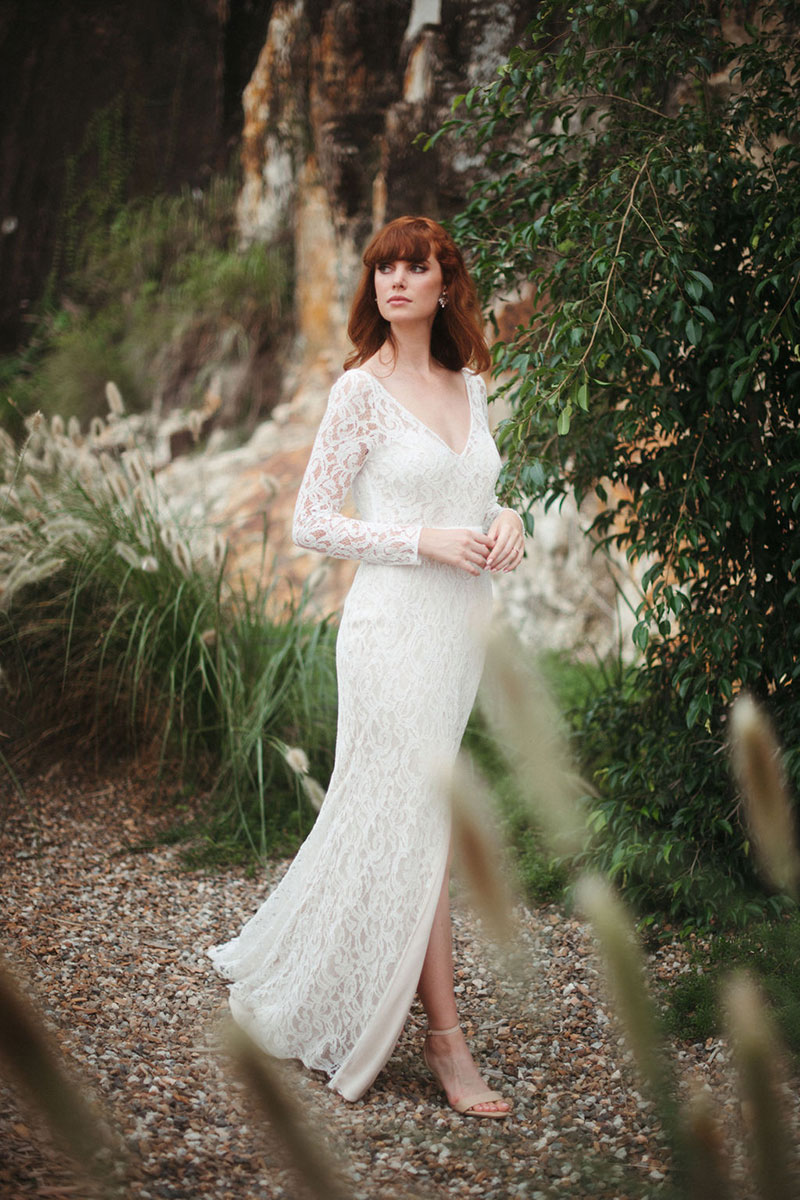 Effortless style in this all over lace gown.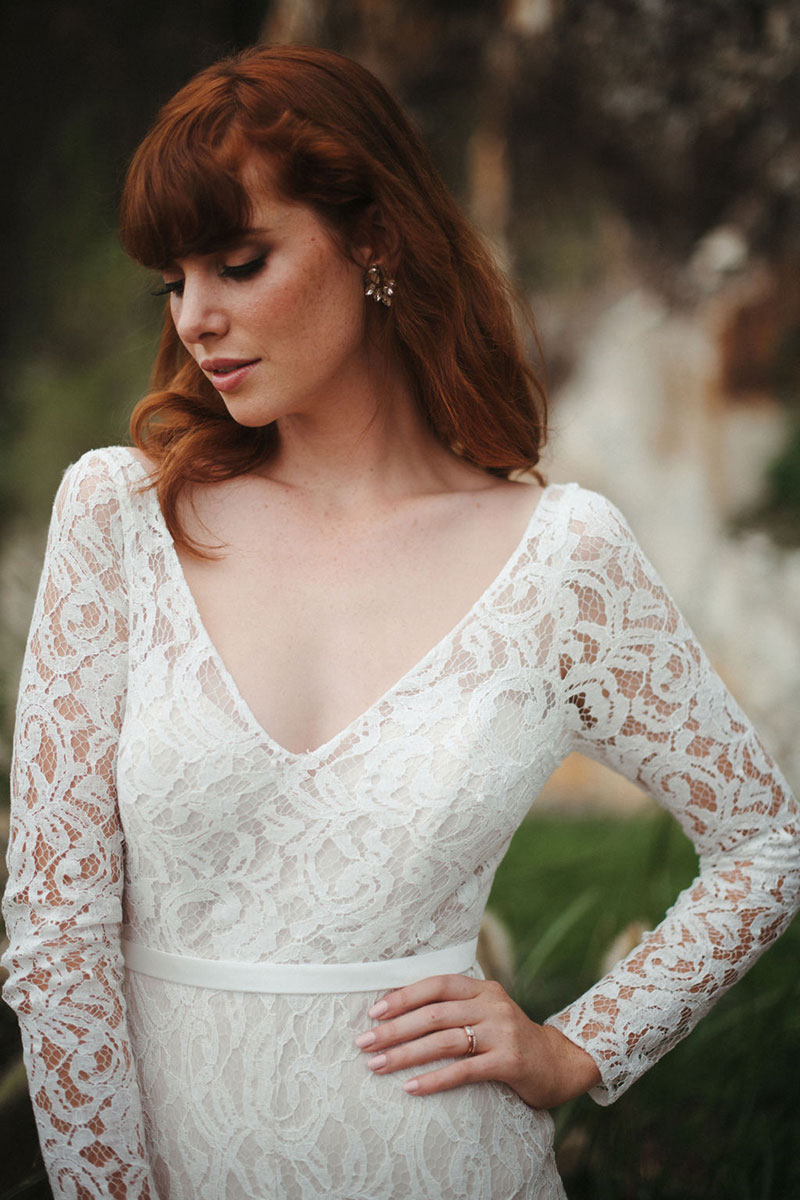 Exquisite lace detail.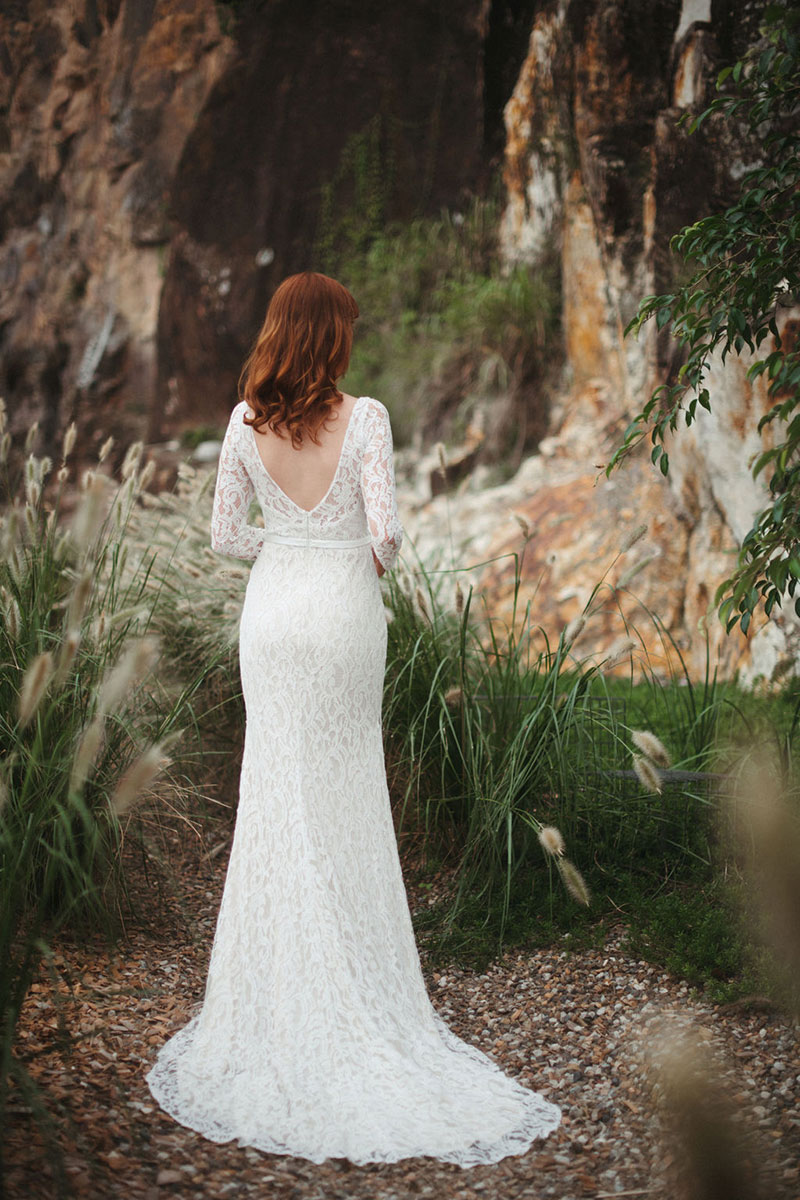 Simple V-neckline front and back.
PEONY
Featuring a structured strapless bodice and a silky tulle skirt.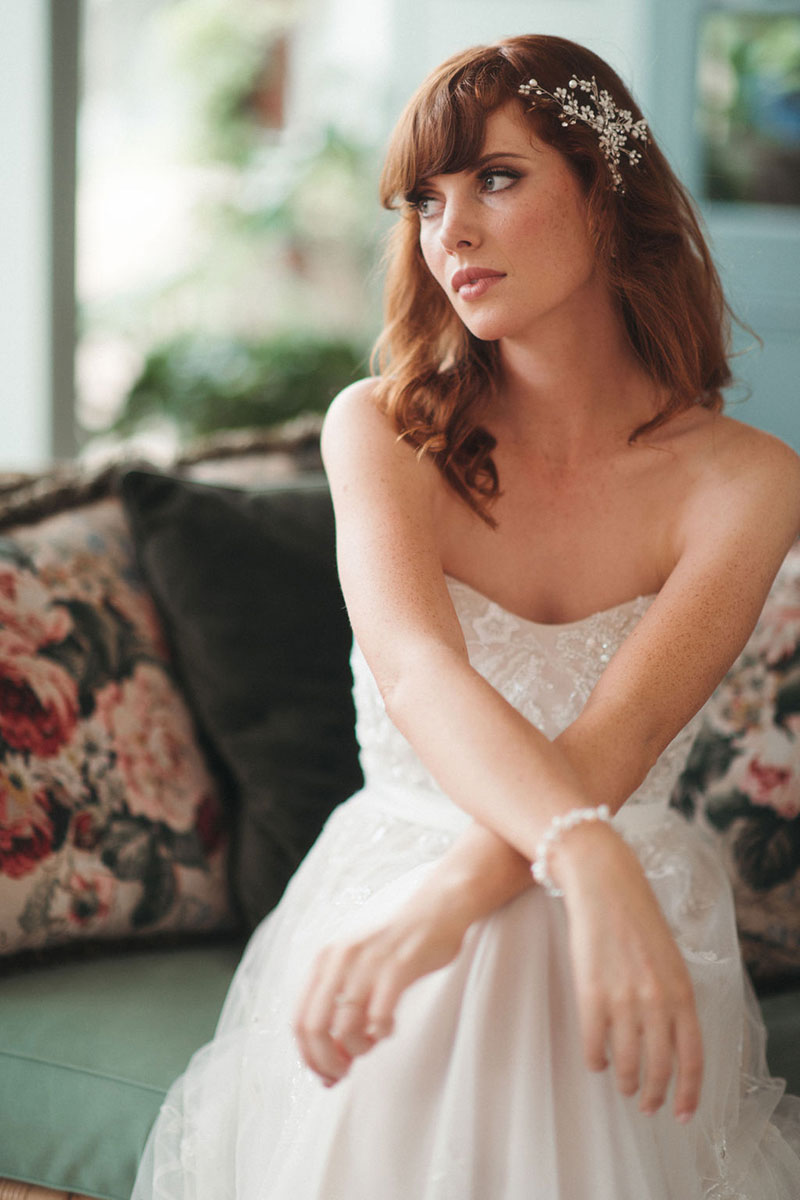 Rich, elaborate beading is featured on the bodice.
Elaborate beading cascades down the gown then tapers off into the layers of silky tulle.
ZINNIA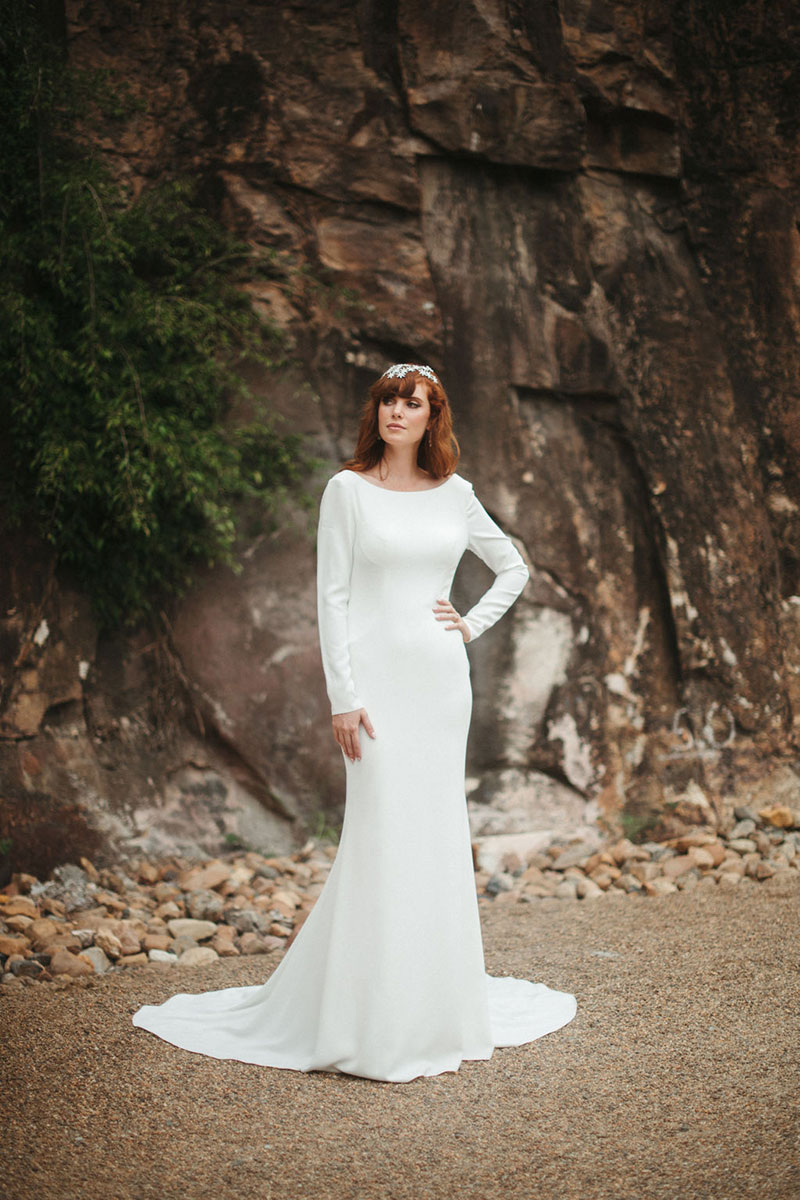 Bold and daring, yet minimalistic.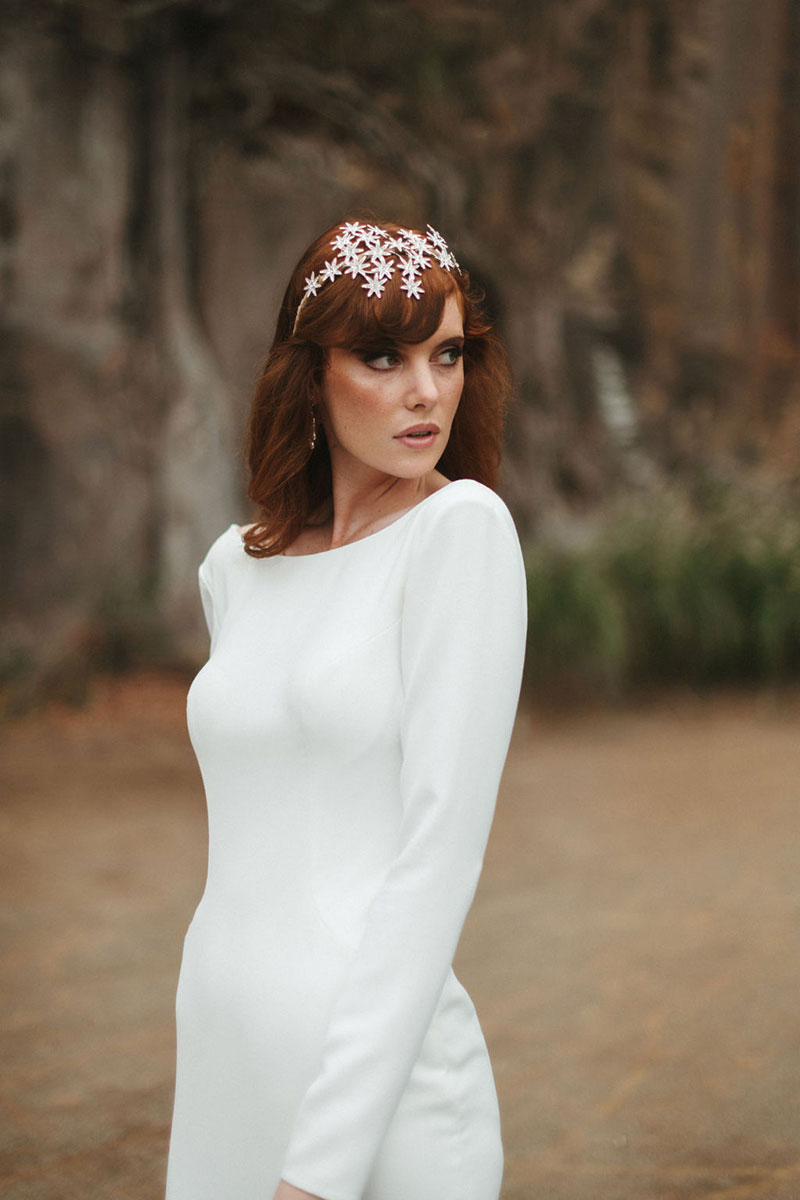 Form fitting in a luxurious crepe with long sleeves.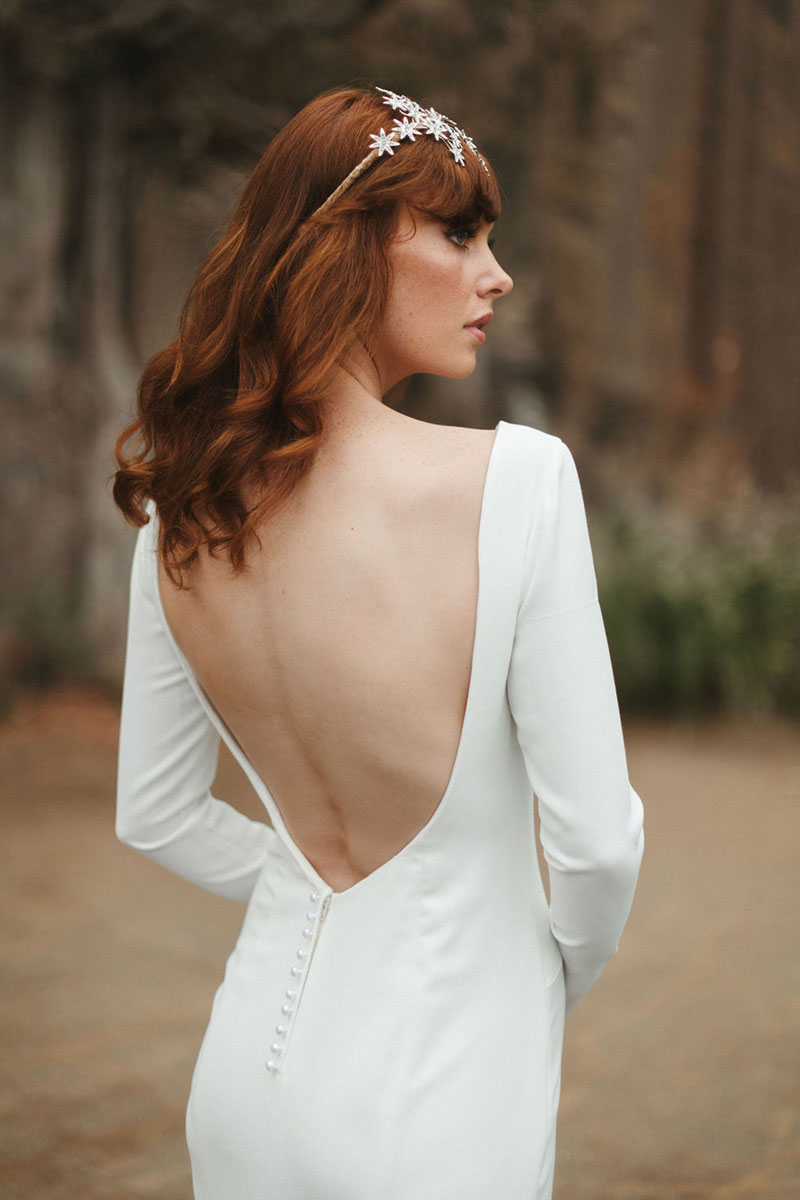 She is demure, with her bold statement being the 'how low can you go' scooped back.
Renowned for being the ultimate destination wedding dress, French Collection by Wendy Makin gowns and fabrics are easy to wear, making for a more relaxed bride.
The Fleur Sauvage Collection arrives in Australian stores in July 2019.
For more gown inspo, visit our wedding expos in Brisbane, Gold Coast and Canberra, and our Wedding Dress designers and suppliers in our wedding directory.