Wendy Makin 2013 Couture Collection Launch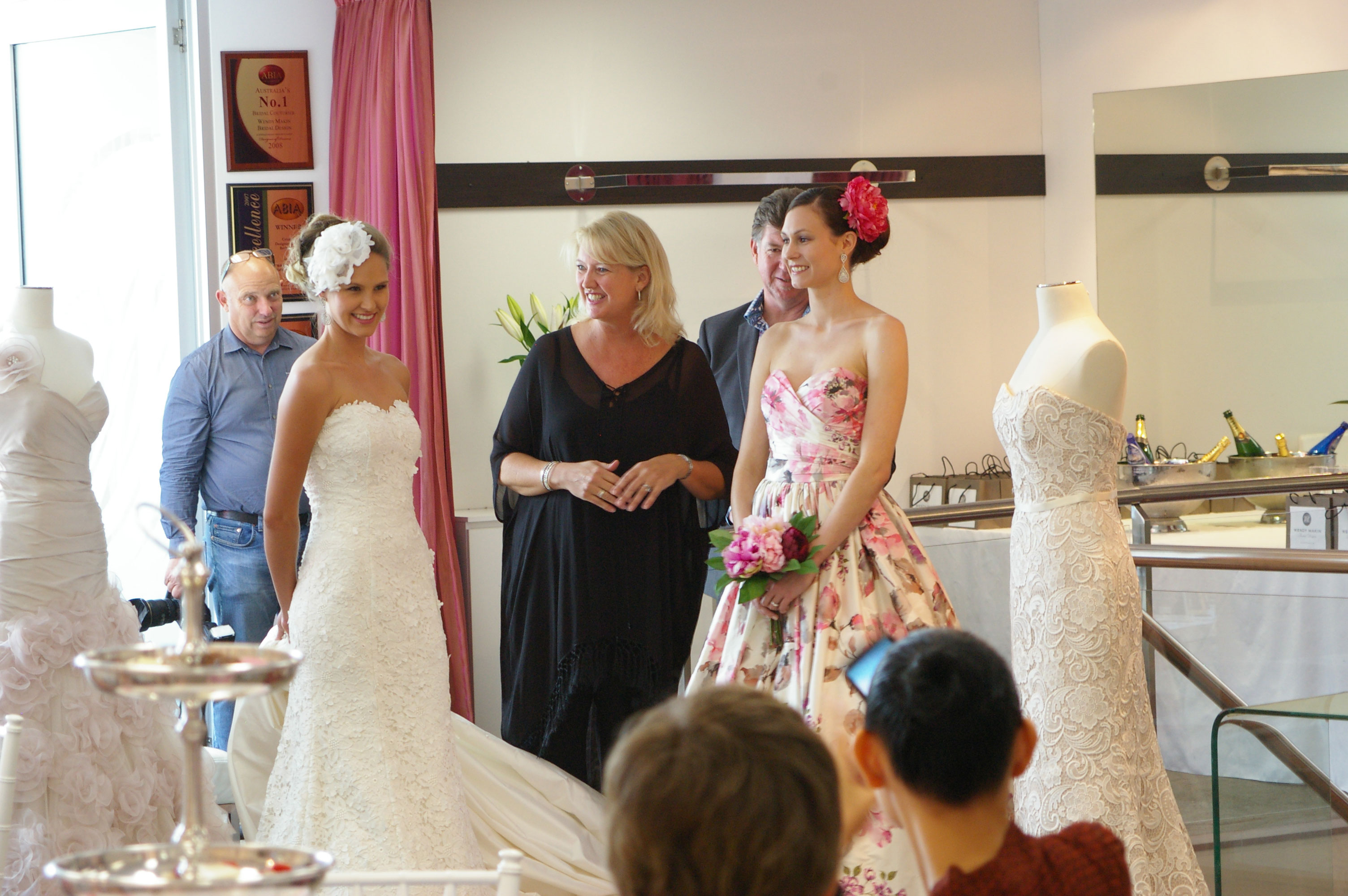 To cap off an incredibly successful 2012, Wendy Makin Bridal Designs invited a small group to a salon-style launch of the 2013 Couture Collection yesterday at their East Brisbane headquarters.
Guests were spoiled with high tea in the designer's showroom, while being treated to the introduction of a collection that reminded us why Wendy Makin was the recipient of not one, but four nods at the 2012 Queensland Brides' Design Awards, including the supreme award. Models from Brisbane-based agencies, Dallysand Tamblyn, helped to show off the craftsmanship and beauty of the collection – up close and in detail.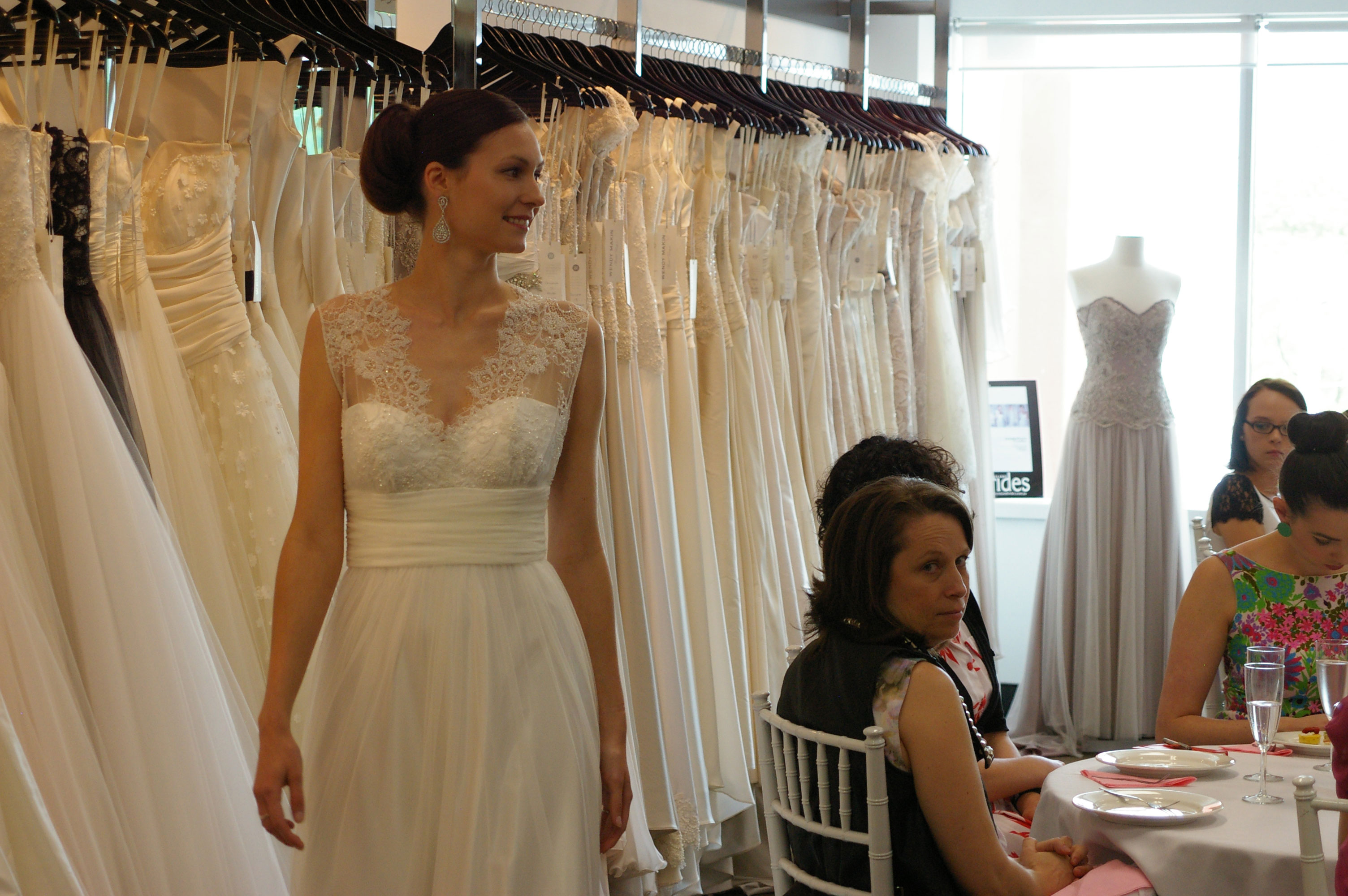 Being so close to the gowns, the movement of Wendy's carefully chosen fabric, and the cleverness of her choice in cut was undeniable. Circle-skirts in luxurious silks created silhouettes that were both flattering and flowing.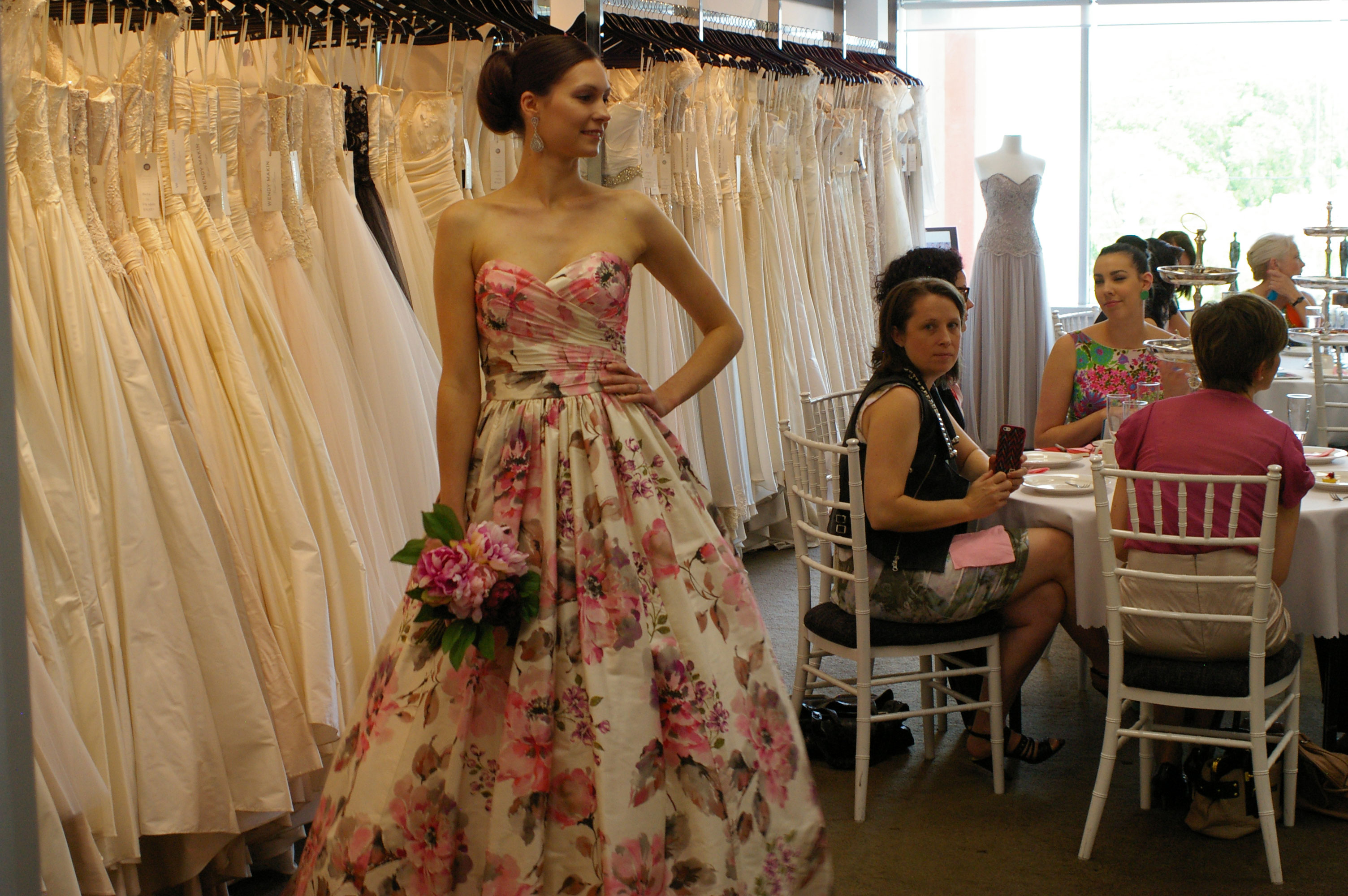 In the coming year, Wendy is showing a range of colour and style that will ensure every bride can find her ideal gown. Making a change from traditional creams and whites, were the Mara gown in delicate mushroom, and the spectacular Katelyn gown in a bold, pink floral print – all the while remaining undeniably bridal.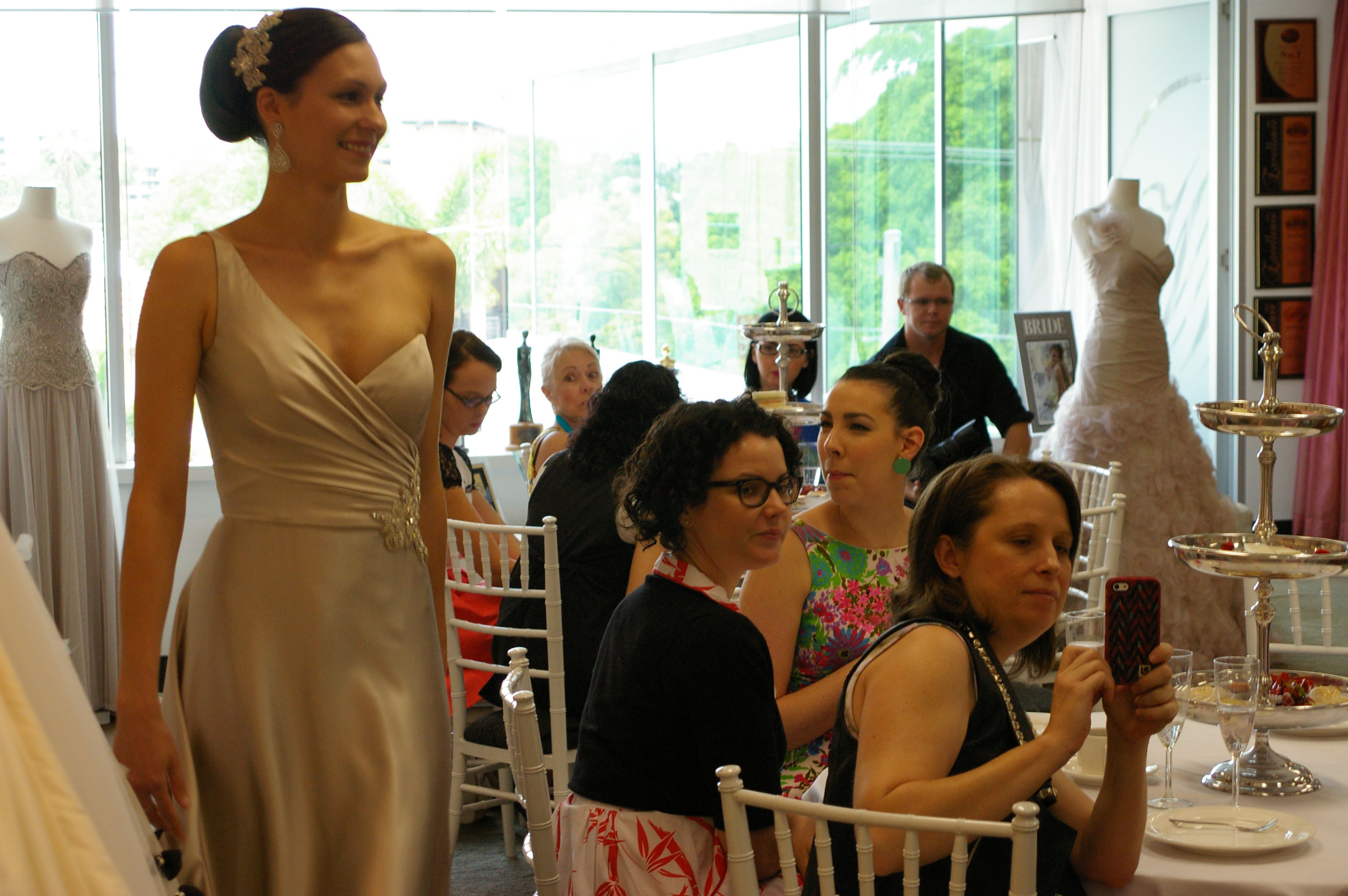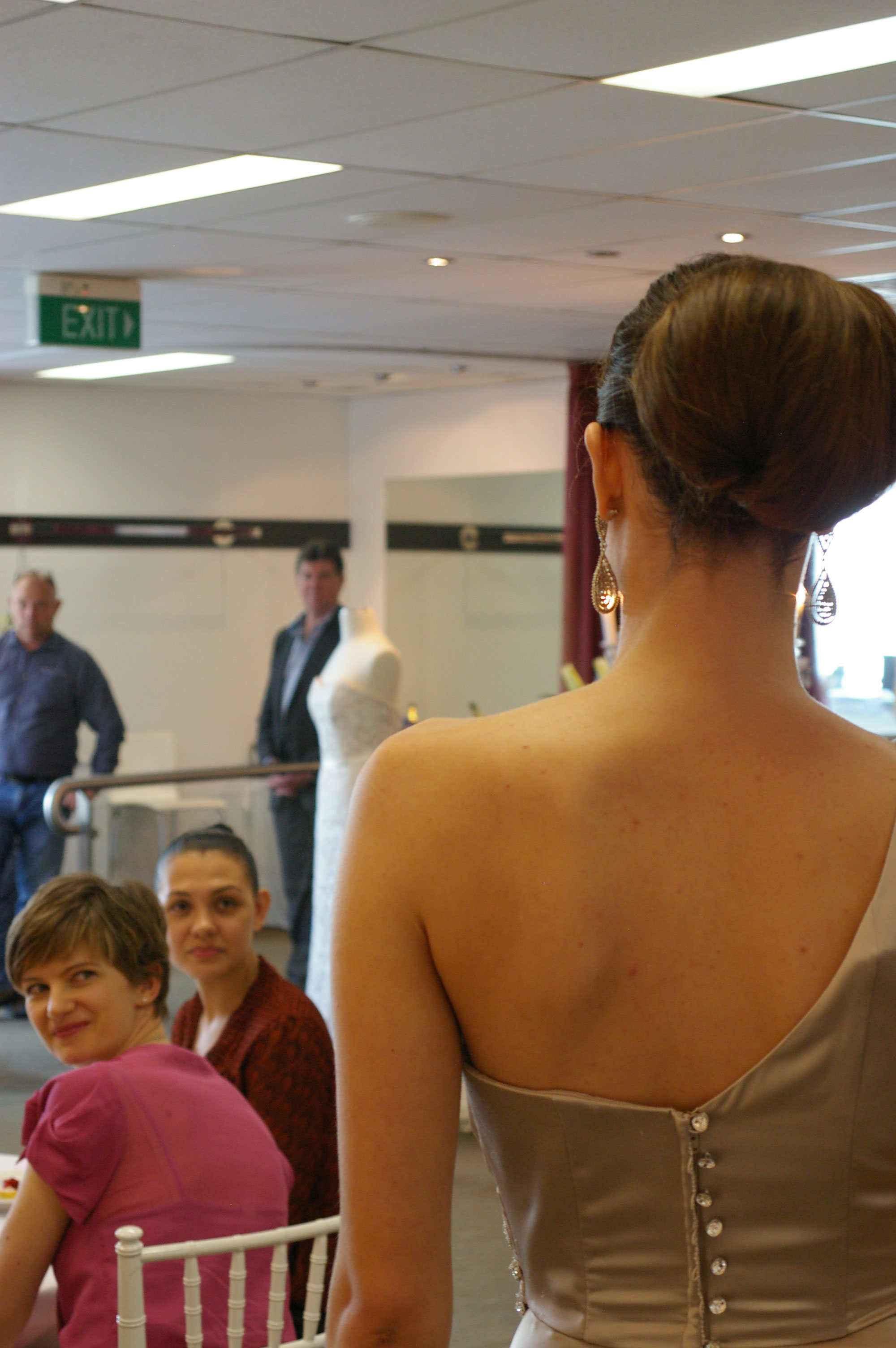 Opening with the Tess-M knee-length, ballerina-skirted dress reminded us that brides want to dance and have fun at their reception, too. Which is why Wendy's use of overskirts in the 2013 collection is such genius. What bride wouldn't want to transform her bridal gown from one look into two? Pairing shorter lengths or slinkier cuts with a fuller overskirt means you can have a beautiful statement look for your ceremony, and a simpler, more practical look for your reception – all while looking like the quintessential bride.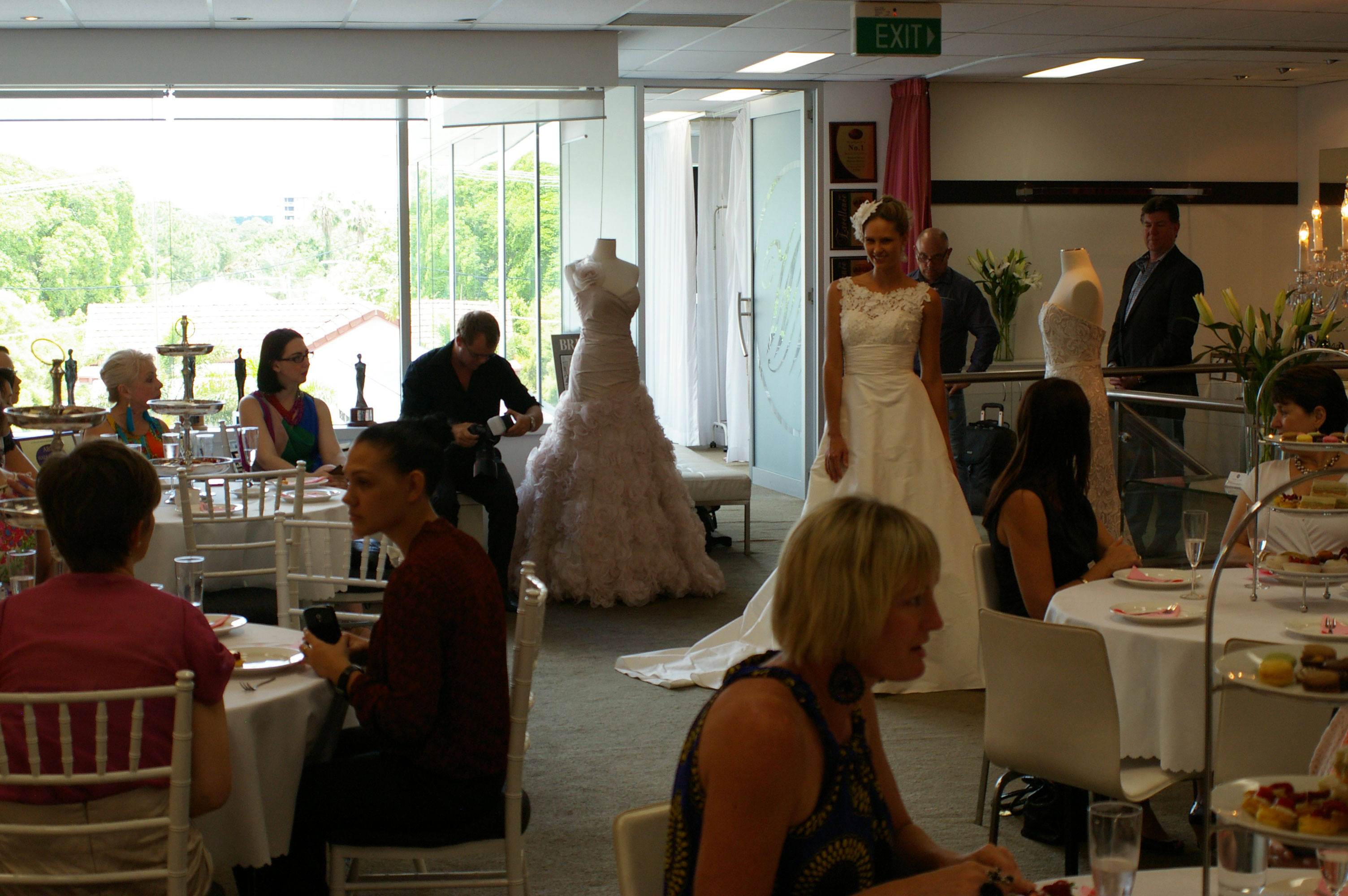 The stunning looks were capped off with delicate floral or Swarovski crystal hairpieces, designed to complement, not overwhelm.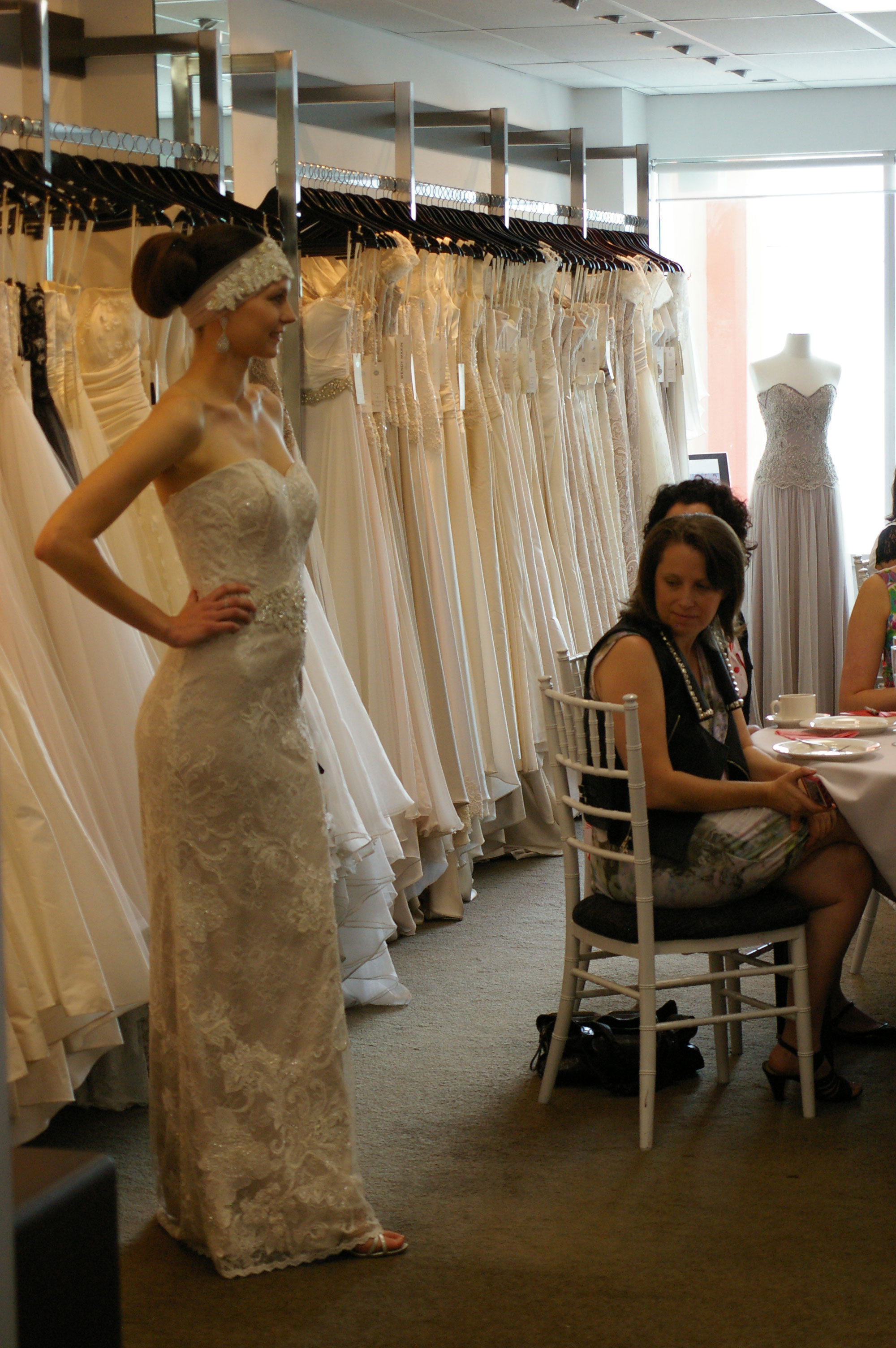 Like Wendy Makin, we're looking forward to seeing the unique looks our brides can make of these truly exquisite gowns in 2013. View more images from the salon below.