Wedding 101: Beauty Preparation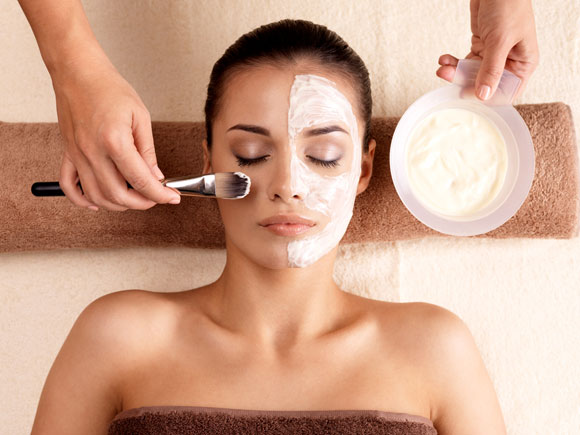 Looking good takes planning. Five beauty industry experts share their not-to-be-missed wedding day beauty preparation tips for glowing skin and luscious locks.
"I always recommend brides to eat well and drink lots of water leading up to their wedding day; have facials starting 3 month before. Look after your hands, have a manicure and pedicure a few days before and use lip balm to keep lips moist. If you want to have a spray tan for the wedding day you should do a trial to see what shade looks best on your skin and make sure you're not allergic to that brand. Have your eyebrows shaped and colour and cut your hair the week before."
- Giulia Roiter, Makeup by Giulia
"Make your skin the best you possibly can! It's your wedding day you're going to have your pictures taken thousands of times today! Create a perfect canvas, cleanse, tone and moisturize twice daily. Ideally if you can treat yourself to facials prior to your wedding day it will help getting your skin to an amazing condition."
- Marley Hammond, Marley Hammond Beauty Stylist
"Skin preparation and eyebrow shaping are a must. I highly recommend either a course of microdermabrasion or at least exfoliation with a facial scrub every 1 – 2 weeks for a few months leading up to the wedding day along with plenty of moisturiser. If the makeup has a great base to sit on then the result with be amazing. Skin is usually drier in the winter months so concentrate on ensuring the skin is well moisturised and drink plenty of water. Hair should be trimmed and coloured a week or so before the wedding day to ensure it is in prime condition. Always consult your hair stylist at your hair trial in regards to when and how much to have your hair trimmed. Some hair styles require quite a lot of length to create, whilst others may require long layers to assist in holding the long hair into curls if down-style curls are required."
- Lisa Thomas, Makeup 4 Brides
"Get your skin and hair in great condition! Regular visits to a beautician and your hairdresser is ideal, but not always practical or affordable. At home hydration masks and treatments are readily available in stores at reasonable rates. The most important thing is to do something rather than nothing! Cleanse tone and moisturise every day, Exfoliate weekly, masks regularly, and let's not forget, drink lots of water. You'll be amazed how clear and healthy your skin and hair will look, you will be radiant! Makeup and products can only help a little if the canvas we're working on is in poor condition."
- Kerrie Gargano, Magical Makeovers
"Having clear skin is sometimes a luxury due to wedding stress. However, plenty of rest, water and a well balanced diet can help diminish some of the problem areas. It's also wise to establish a daily routine of cleansing, toning and moisturizing. Consider having a professional beauty regime in plan in the months prior to your wedding date- consult with your trained beauty therapist. Keep lips moisturised, use a hand cream and have your eyebrows waxed a week prior. With you hair, don't wait until the last minute. Consult with your stylist about four months before the wedding date to discuss hairstyles that will flatter you. Establish a hair care and conditioning regimen and stick to it."
- Renee Viscuso, Bella Diva Makeup & Airbrushing