Reusable Wedding Stationery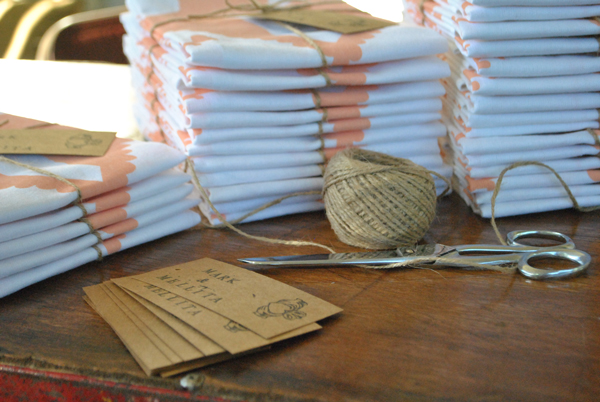 Looking for some function to your beautifully formed wedding invitations? I Do Wedding Tea Towels may have the answer for you, creating unique wedding invitations screen-printed onto tea towels – a creative, reusable token that's kind to the environment and a consistent reminder in the busiest room in the house (your kitchen!).
Born from the savvy minds of two Sunshine Coast former brides, Kate and Leesa (now happily married), I Do Wedding Tea Towels offers seven classic options, but there is room to tweak your creation to get your invitation looking just so.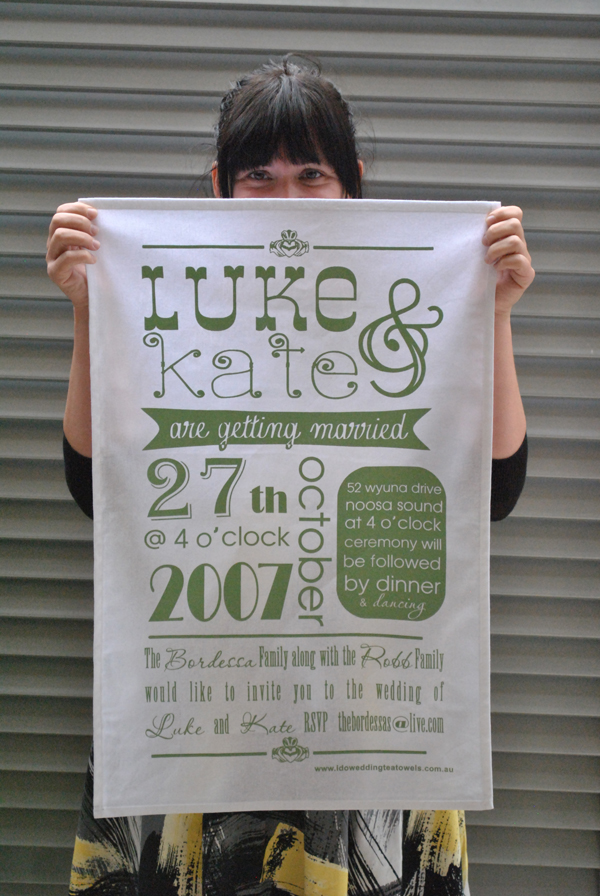 There is a minimum print run of 25 with up to four colour options available and your invitations are usually ready in about 14 days. But why limit your tea towel creations to your wedding invitation? Girls, what about your Bridal Shower? Add a finishing touch to your brown paper parcel by having the tea towels folded, tied with twine and delivered with a hand stamped card. Very cute.