Playlisted: The Best Soulful Wedding Songs For Your Reception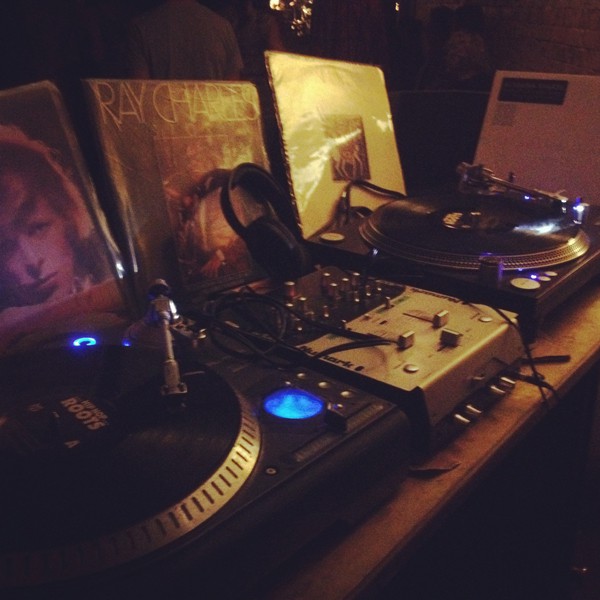 Local Brisbane DJ Black Amex selects some top wedding songs to soulfully spice up your reception. Drawing from various genres and traversing time periods this wedding reception playlist offers a little bit for everyone, for your parents, grandparents and most importantly, you!

"Weddings can be difficult as there is such a wide demographic and keeping things upbeat can be challenging. I have tried to avoid wedding staples (Nut Bush City Limits, The Time Warp, Grease mega mix, Black Eyed Peas) to offer some diversity to accompany your favourites. Music is such a huge entity and there are many ways to get the dance floor moving."

Take a look (or a listen) at this Playlist if you're looking for some soulful, fun-loving wedding reception options...

Let's Get Married - Jagged Edge
I'll Make Love to You - Boyz II Men
Diamonds & Pearls - Prince
Signed Sealed Delivered - Stevie Wonder
Here I Am (Come & Take Me) - Al Green

I Say A Little Prayer - Aretha Franklin
My Girl - The Temptations
Wonderful World - Sam Cooke
Is This Love - Bob Marley & the Wailers
You Never Can Tell - Chuck Berry
Can't Take My Eyes Off You- Lauryn Hill
Be Your Husband - Jeff Buckley
Fade Into You - Mazzy Star
Love Fool - The Cardigans
You & Me (Always & Forever) - The Wannadies
Your Gorgeous - Babybird

Road Rage - Catatonia
Today - Smashing Pumpkins
Just Like Heaven - The Cure
A Touch of Paradise - John Farnham

This Must Be the Place - Talking Heads
The Way You Make Me Feel - Michael Jackson
Rush - Big Audio Dynamite
Things Can Only Get Better - D:ream
Unbelievable - EMF

Better The Devil You Know - Kylie Minogue
100% Pure Love - Crystal Waters
Kissing You - Des'ree
Hot Summer Night - MeatLoaf
Say That You Love Me - Fleetwood Mac

Tiny Dancer - Elton John
I Got You Babe - Sony & Cher
Lay Lady Lay - Bob Dylan
Hold Your Hand - The Beatles
God Only Knows - Beach Boys

I Feel It All - Feist
Home - Edward Sharp
Sweet Disposition - The Temper Trap
Something Good Can Work - Two Door Cinema Club
Halo - Beyonce
Truly, Madly Deeply - Savage Garden

Savage Garden - Truly Madly Deeply from Bruno Cordeiro on Vimeo.

Bonus tracks

Soul On Fire - Spiritualized
Feeling Good - Nina Simone
Such Great Heights - Postal Service
I Woke Up Today - Port O'Brien
You Really Got A Hold on Me - She & Him


Province - TV On The Radio

TV ON THE RADIO - PROVINCE from Jenna Louie on Vimeo.