Personalised Favours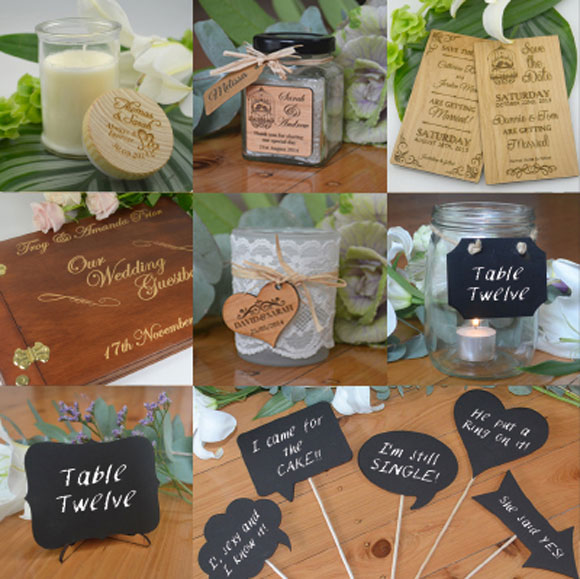 When it comes to Bombonieres, it's good to get a little personal!Wedding themes and trends are constantly evolving and there is now a new demand for personalised favours and decorations. Bride and Grooms are now reflecting more of their personalities in their wedding day by enhancing the style and décor with a personal touch.
Popular wedding themes tend to follow movements in Pop-culture, with elegant Vintage & Rustic themed weddings huge at the moment partially inspired by the likes of Mad Men and other period dramas. The Vintage theme is very versatile with couples able to really inject personality into their day, while still maintaining a sense of tradition. The use of lace as well as chalkboards for signage, photo props and table numbers represents an excellent option for couples looking to express themselves, while still staying true to the Vintage and Rustic theme.
Whilst wedding themes come and go, the Beach theme has been a mainstay of weddings for decades as a result of Australia's love of the beach and outdoors. Couples are now able to put a new twist on beach weddings particularly with their choice of bomboniere. Some of the most inspirational bombonieres to be released this year include photographic thongs (flip-flops), which can be fully customised including images of the bride and groom and thank you messages to guests. These thongs are great as they are one of the only wedding favours you can guarantee your guests will continue to use after your big day. Other options include elegant flip-flop shaped bottle openers and even printed golf balls.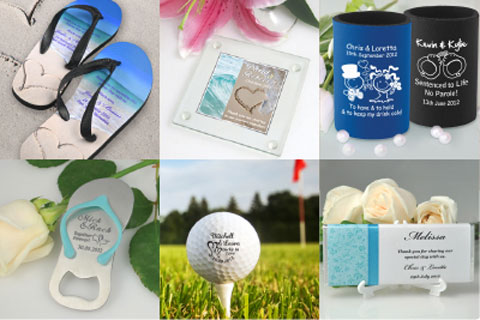 Engraved Glassware is a timeless keepsake and can be personalised for your special day. Many couples are opting for a set of engraved glasses for the bridal party, with groomsman usually receiving beer glasses and champagne glasses for the bridesmaids. Engraved wedding glassware not only looks spectacular on the bridal table but also makes the people who helped make your day great feel special. Scotch glasses, shot glasses and even espresso glasses are also other options to choose from.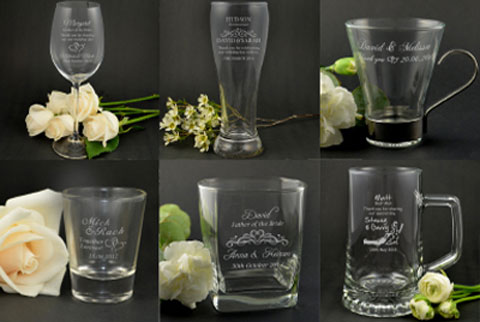 Personalised bunting is a popular decoration which is commonly used as photo props and hanging décor. Bunting represents an inexpensive way of demonstrating your personality in both your wedding photos and décor. Bride & Groom name and initial timber cut-outs are also very popular and look exceptional on the bridal table, cake table or gift table.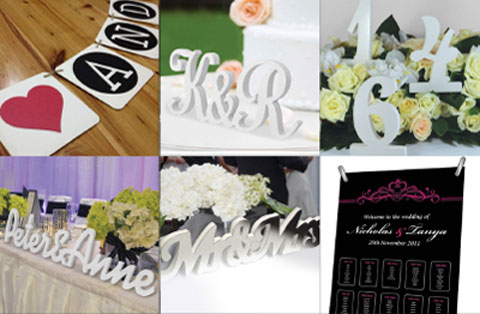 All products shown above are sourced from Personalised Favours. Personalised Favours delivers Australia wide and can be contacted either through their websitewww.personalisedfavours.com.au or on 1300 131 851.