Nevin & Rodney: Chic and elegant Seaworld Wedding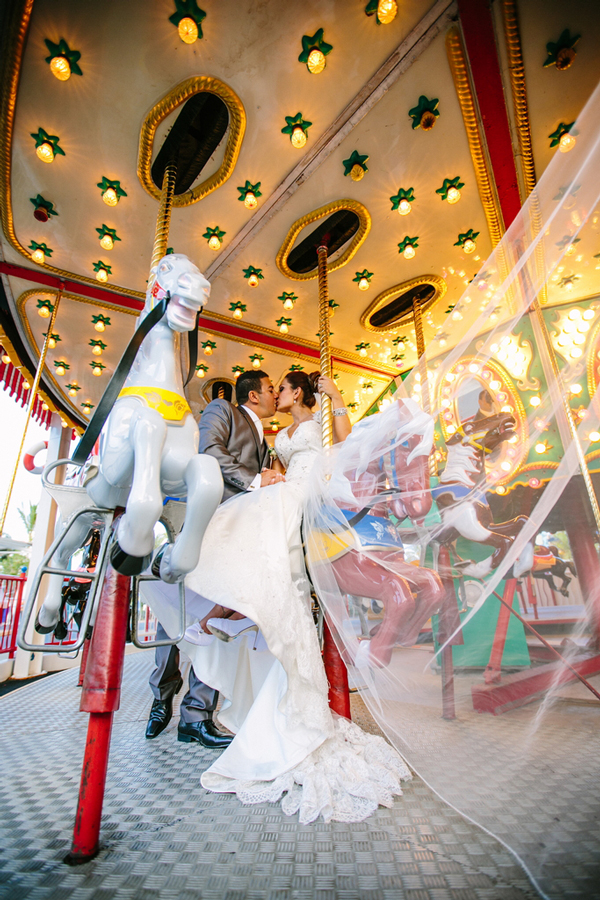 Nevin and Rodney's beautiful Gold Coast wedding was an elegant affair, studded with family and friends with a reception at Seaworld Resort – followed by a jaw-dropping honeymoon escape!

After meeting through mutual friends over five years ago, Rodney took his beloved back to the place they shared their first date and proposed. Alas the restaurant was shut, not that it mattered to Nevin who of course sad 'yes'!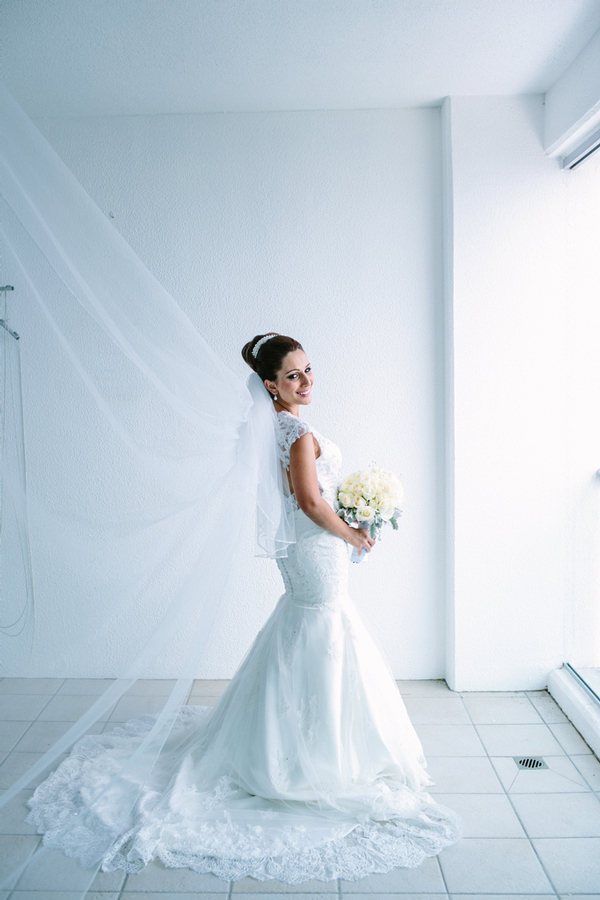 Raised in Australia "with strong traditions, marriage and family are both very important to us" Rodney, born in Egypt and Nevin, born in Cyprus, took to their wedding planning with zeal. Well, Nevin did! With nine months to plan her wedding she focused on booking the photography and videography, "I [also] paid a lot of attention to my invites as I thought they were very important.
"I found a lot of my suppliers online. However some were found through expos and word of mouth. A lot of discussion and planning happened via email."


And while Nevin's dream venue "a beautiful old church" was unavailable the couple did choose the gorgeous St Anna Greek Orthodox Church in Surfers Paradise on a particularly meaningful date, "We chose the date December 9 as it is Rodney's late father's birthday, so it meant a lot to us."
On a perfect, sunny day Nevin and Rodney became husband at wife, and headed to the Seaworld Resort to celebrate their union. "The reception was definitely the most memorable," Nevin tells, "it was so much fun – everyone had a ball." And the guests? "They said it was the best wedding they had ever been to, it was more like a party!"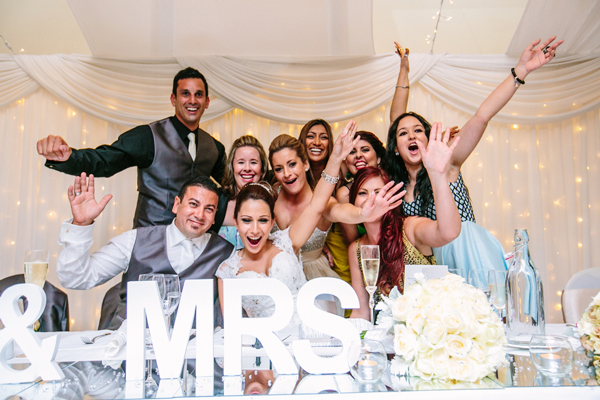 A highly enjoyable night to celebrate with family and friends, Nevin admits "I was very nervous and stressed the morning of the wedding - however this subsided after the ceremony and it was just fun."
After months of meticulous planning and researching, what better way to relax than on an extensive honeymoon…"We had a six week honeymoon. It started off in Hawaii then travelled to Los Angeles where we stayed in Santa Monica. We then went to New York for Christmas and Vegas for New Years. From there we went to Miami and then took a Royal Caribbean Cruise from Fort Lauderdale and made three stops: Cayman Islands, Jamaica and Haiti. After that we went to Cancun and stayed there for five days – we then drove to Playa Del Carmen."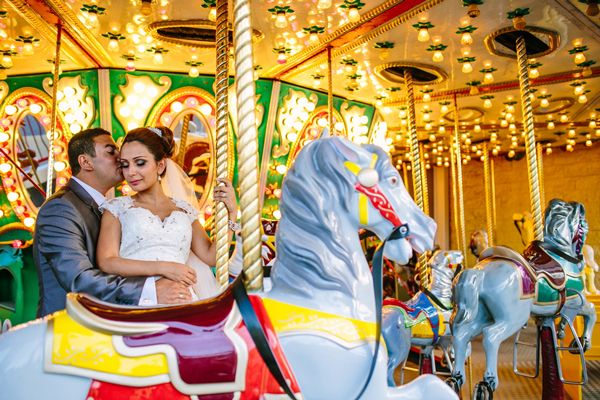 Best advice for other brides?
"No one notices what you do – just relax and enjoy the night because it went way too fast for me.
"It was the best day of our life – worth every bit of planning. Our life hasn't changed since marriage – still blissfully happy and in love."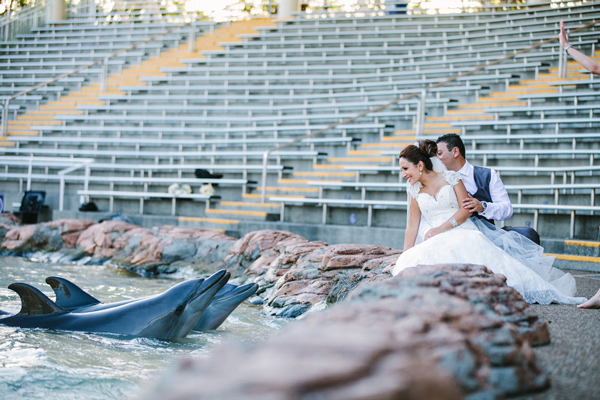 Photographer: Andy from Dreamlife Photos & Video / Gown: Regalia / Rings: The Jeweller / Accessories: Etsy, Gowns of Elegance, Princess Yasmin / Hair:Aleesha Darke / Makeup: Mia Connor / Bridesmaid's Dresses: Gowns of Elegance / Groom's Suit: Tailor Made / Groomsmen's Suits: Tailor Made / Ceremony: St Anna Greek Orthodox Church / Wedding Coordinator: Leisa Ottley / Celebrant: Father Romanos / Reception: Sea World Resort / Theme: Elegant & Chic /Entertainment: Sex & Chocolate / Flowers: Flowers by Heather / Cake: Greg's Cakes / Bomboniere: Invitations By Alex / Unique Extras: Dolphins / Transport: Rolls Royce Phantom
Number of Guests: approx. 90
Wedding Music
Bride's Processional: Church Hymns
Recessional: Church Hymns


First Dance: KC & Jo-Jo – All My Life