Pretty in pink
Categories: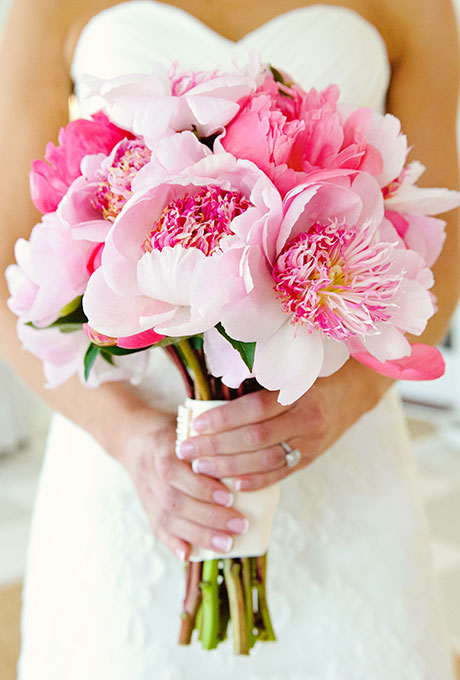 Want to add some pops of pink into your big day? Carry one these rosy-hued bouquets — from pale blush to bold magenta — down the aisle.

Blush has long been a favourite colour of brides for its pretty yet neutral style, but lately engaged girls have been thinking beyond the pale pink hue. Brides are utilising nearly every shade of pink in their wedding colour palettes, from pastel to vibrant magenta. And surprisingly, these warmer tones are just as easy to incorporate into your wedding colour palette as their paler counterparts.


While we love nontraditional, colored wedding dresses and pretty-in-pink reception décor, our favourite way to incorporate pops of pink is through your wedding flowers. Whether you're a winter bride or a beach girl tying the knot at the height of summer, there are tons of pink blooms to complement your big day.



Popular wedding flowers like garden roses, peonies, ranunculus, and lilies are all available in various shades of pink, so you can create your ideal bouquet in your favorite rosy hue. Also most pink tones are neutral enough to act as a base to anchor bolder, seasonal colors, like deep reds for fall and winter or bright yellow and a gorgeous pink bridal bouquet that suits your wedding style. To help inspire your own blossoms, we rounded up some of our favourite pink arrangements!




Need help choosing your bouquet? Search our directory.