I Said Yes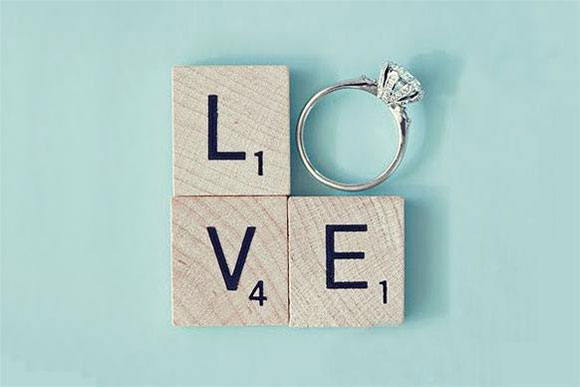 We asked you to share your engagements with us and we were overwhelmed by your proposal stories - some had us reaching for the tissue box, while others made us laugh. Here are a few of our favourites. Enjoy!
"My now husband spent months telling me that he didn't want to get married and I was devastated!! We took a weekend away to Esperance with a group of friends and when we got there the guys in the group said they had a surprise for all the girls so we all drove out to the observatory! They blindfolded all the girls (or so I thought) and led us up the stairs!! What I didn't know was I was the only one blindfolded!! At the top they told us to take our blindfolds off! When I took mine off I saw everyone else standing off to the side and my gorgeous fiancé on one knee with a ring and he asked me to Marry him!! As its a popular tourist spot when I said yes we had a whole bunch of strangers clapping and cheering!!! Was a beautiful moment!!"

- Naomi Barton
"My fiancé proposed while we were holidaying in Hawaii last year. We spent the day snorkeling in a beautiful bay and he got down on one knee while we were having a break from the water. He was very nervous but it was very romantic and definitely made it a memorable holiday and we spent the rest of the trip celebrating!"

- Tate Hamilton
"My husband proposed to me at the top of Wild Horse Mountain. It's a ridiculously steep walk to the look out... I whinged, whined and swore all the way to the top. All the while having no idea he was going to propose. We got to the top and after taking in the view I calmed down and apologised... He then got down on one knee and popped the question... Even after my tantrum he didn't change his mind!"

- Erin Hannon
"My fiance told me we were heading to Byron Bay to pick up a car part for his beloved Datsun ute. On the way down his car ran out of petrol on the side of the highway (as the gauge wasn't working). After being towed to safety by RACQ to the nearest gas station he was txting himself and making fake phone calls to "the guy" he was getting the "car part" from. When we finally made it to Byron Bay he said the guy had gone out as we were running so late so suggested we go to the light house to wait for him to return and it was a stunning day to do so. Looking out at the ocean looking for whales I turn to my fiance who was down on one knee trying to open the ring box as his hands were shaking so badly. He really got me by surprise and everyone around as started to clap and cheer as I was crying. It was such a special day!"

- Kaylah Stewart
"On the first night of our holiday in New York in December my partner of 9 years took me to the Pulitzer Fountain, which is my favourite spot in the whole world, got down on one knee and asked me to marry him presenting me with my amazing engagement ring. He went to such lengths to arrange the most beautiful ring by creating a secret email address and emailing a personal shopper at Tiffany and Co on Fifth ave to source my ring. He knew exactly what he wanted to get for me. I had absolutely no idea and love that after nine years together he still knows how to surprise me. Cant wait to marry that kid!"
- Rebecca Simmons