Canberra Bridal Expo - FREE TICKETS!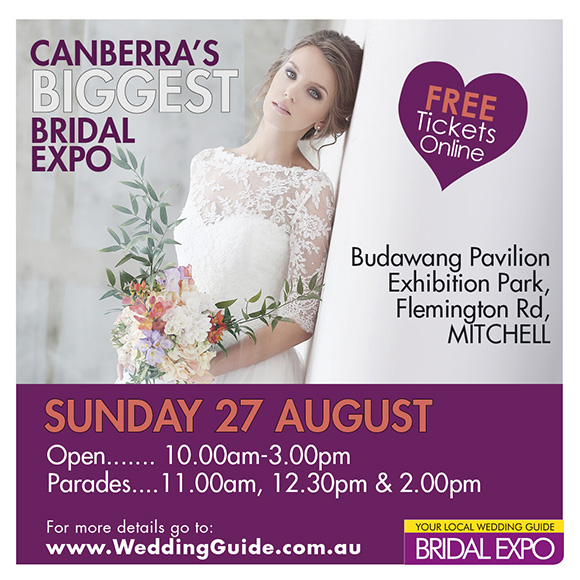 If you're saving for your upcoming wedding, we know every little bit counts...so grab your free tickets and join us on 27th August at Exhibition Park in Canberra for Canberra's Largest Bridal Expo.

At Your Local Wedding Guide, we're excited to offer attendees a day of planning packed with inspiration which includes:

Three Professional Fashion Parades to enjoy.
A fantastic Gown Sale where you can Save up to 70% off the retail price from Affordable Bridal.
Expo Specials.
Prizes including a Major Prize Package for one lucky bride to win.
Plus an Online Booking Prize just for booking your free tickets online! (one entry per person + to be eligible you must be marked off on entry to the expo).

Brides-to-be will also receive a copy of Your Local Wedding Guide Canberra magazine for free and you will get to connect with the best and most diverse range of Wedding Professionals who will help to make your wedding a celebration to remember!

Click on the banner below to book your Free Tickets...