Single tier wedding cakes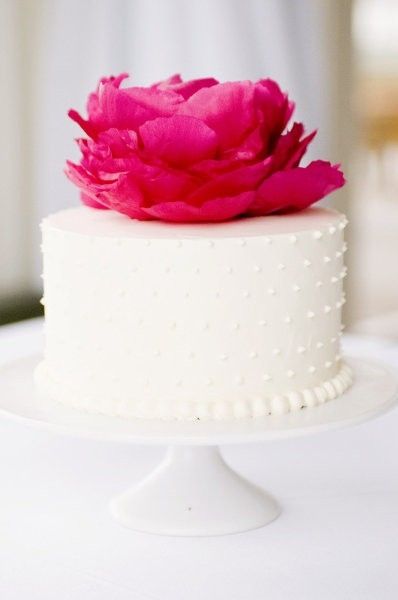 If you're going for sweet yet subtle, or you're not a cake fan but still want to have the 'cake cutting' ceremony, a single tier wedding cake is becoming a hot trend. Here are 10 of our favourites.

If you love the idea of a single tier wedding cake but are still looking for ways to jazz it up, try propping it on four tiers of cupcakes? If anything, it will be so much fun!

Make your single tier wedding cake look too good to eat via simply using buttercream frosting to ice it. You could even stack a couple of cakes on top of each other and no-one would know. Totally still counts as one tier.

Naked cakes are so popular right now. And although they look as they could count as having way more tiers than just one they don't. So if you're after a cake that will make a delicious impact, look for a naked one. Who says you only need one wedding cake when you can have a whole table full! Play around with the flavours and you'll be sure to have a sweet treat that every one of your guests will love. If you're worried about your single tiered wedding cake looking a little on the 'plain, Jane' side of things then dress it up accordingly by decorating it's little home. Find some old vintage furniture and style its surroundings to make it as pretty as you desire!