Five minutes with: InterContinental Sanctuary Cove Resort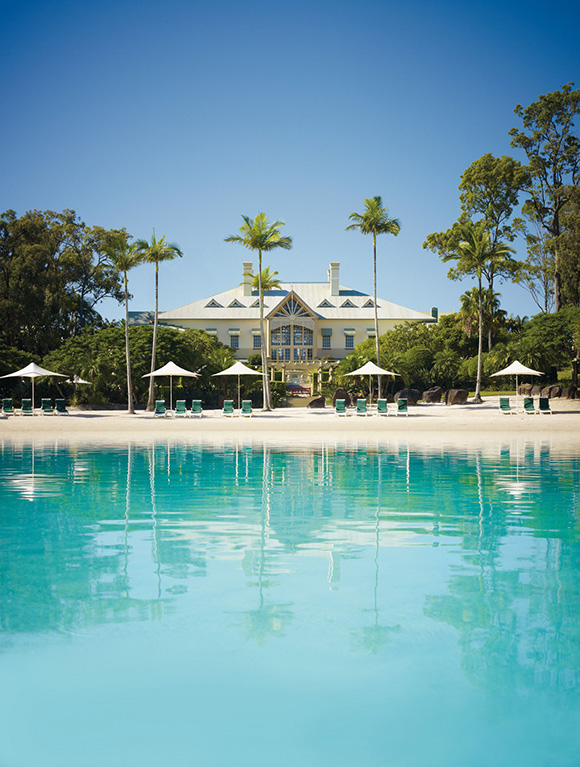 Why should our couples choose Sanctuary Cove for their venue?
InterContinental Sanctuary Cove Resort is truly unique and provides an exceptional setting for an unforgettable day. Our breathtaking outdoor ceremony locations include; The Fountain Terrace and Pavilion offering the stunning one-acre beach lagoon pool as your backdrop or exchange your vows in the wedding chapel featuring floor to ceiling glass façade overlooking the sparkling picturesque Coomera River. From lush garden parties to grand ballroom dinners our reception spaces always create a unique experience. For small celebrations enjoy the intimate venue of The Fireplace or be inspired by an open-air reception against a colourful sunset or the elegance and classic grandeur of The Grange with polished timber floors, ornate chandelier and private lawn. Our venues are all diverse and beautiful settings to select from. With exquisite food and exceptional attention to detail, stunning outdoor and indoor reception spaces and accommodation packages also available it provides the perfect destination wedding for both you and your guests.

What do your packages include?
We have different packages for our brides and grooms to choose from, all have been put together as all inclusive packages, that includes between 2 and 4 course options, beverage packages as well as styling. This has been done to make things a little easier for the brides and grooms. However if our packages are not what the brides and grooms are after, we are more than happy to look at customising a package that will work for them as well, such as cultural or religious addition.

What extra services do you offer to ensure it truly is a special day?
We have dedicated wedding planners that are with the bride and groom throughout the journey from when they book right to on the day. We are situated in Sanctuary Cove where 2 championship golf courses are and can assist with booking a round of golf for the guys (preferably the day before) Our food and beverage offering at the hotel is 5 start including A High Coffee experience for the brides and her bridesmaids, to help kick start the weekend. And to help finish the weekend off, we are able to offer 'recover breakfast' which allows the bride and groom one final chance to thank their guests and reminisce on some special moments from the day before.

Do you have a memorable past wedding moment you can share with our readers?
There are so many that come to mind! Its not one specific bride, but, one of my favourite parts of being a wedding planner, is giving that final 'fluff' of the wedding dress as she appears at the doors and watching the grooms face when he sees his bride for the first time. Any advice for our brides and grooms? There is so much around, take your time to process everything. If you're comparing things don't just look at the money, but look at the service and the product to compare.