5 Minutes With: The Baths Middle Brighton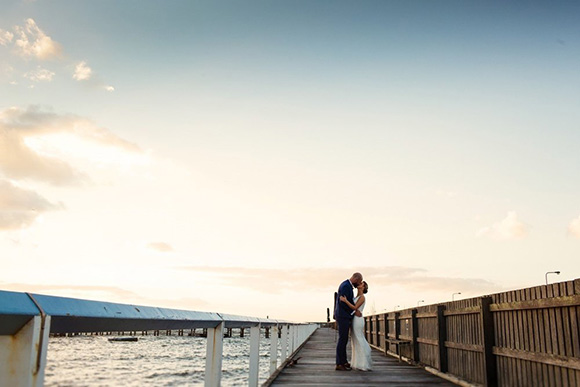 If you just can't decide between a stylish cityscape or a breathtaking bayside wedding then look no further, with The Baths Middle Brighton you receive the best of both worlds.

The Baths Middle Brighton offers panoramic views of both the stunning Melbourne city skyline and Port Philip Bay, while also boasting an immaculate dining and service experience catered specifically to your tastes.
And if you're looking for your special day to go out with a bang, this is the ideal location for a New Year's Eve wedding as it offers uninterrupted views of the fireworks on your own private decking. If New Year's Eve isn't the perfect date for you, then you can enjoy the breathtaking sunsets offered year-round.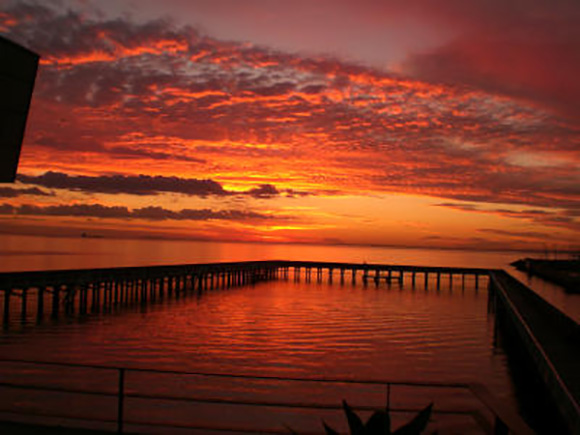 What is the most memorable wedding you have been involved with?
We held a wedding in early January, and the décor and theming the couple had gone for was amazing, very rustic and in line with current trends. It was the most memorable for us as everyone was so happy and you literally feel the love emanating from everyone.

Do you have any top tips for our brides and grooms on their special day?
Try not to get to wrapped up in the hype as it's all over in an instance so enjoy the lead up as much as possible!

So, why should our couples choose your business for their wedding?
The Baths Middle Brighton is a venue situated right on the water front, with sea views of Port Phillip Bay and the Melbourne cityscape. There aren't many venues that can offer the kind of view matched with the food quality and service that guests receive.

What do your wedding services include?
We have a seven-day events team that is available to discuss the requirements of booked weddings at any time. We help coordinate the organisation of the wedding reception and ceremony (if applicable). We offer guidance to those that need it. In terms of what's included in our minimum spend, we offer the highest quality of food, professional service staff, an on the day function coordinator, seating charts and custom menus, use of all existing furniture, and white linen tablecloths and napkins.

What extra services do you offer to ensure it truly is a special day?
We try to get to know the bride and groom so we can suggest ideas that we think they might like and tailor the facilities we have to suit their specific needs. We aim for a more personable experience as that over tangible items are far more memorable to a bride and groom after their special day.

If your idea of a perfect wedding combines: an array of natural and culinary delights, tailored to your tastes, with round the clock planning services to pull it all off with ease, then save that special date with The Baths Middle Brighton. And when it comes to your all-important guest list, weddings of all shapes and sizes are accommodated, with services customised for parties of 20 to 200.

For more information and enquiries, visit http://www.weddingguide.com.au/directory-listing/the-baths-middle-brighton.